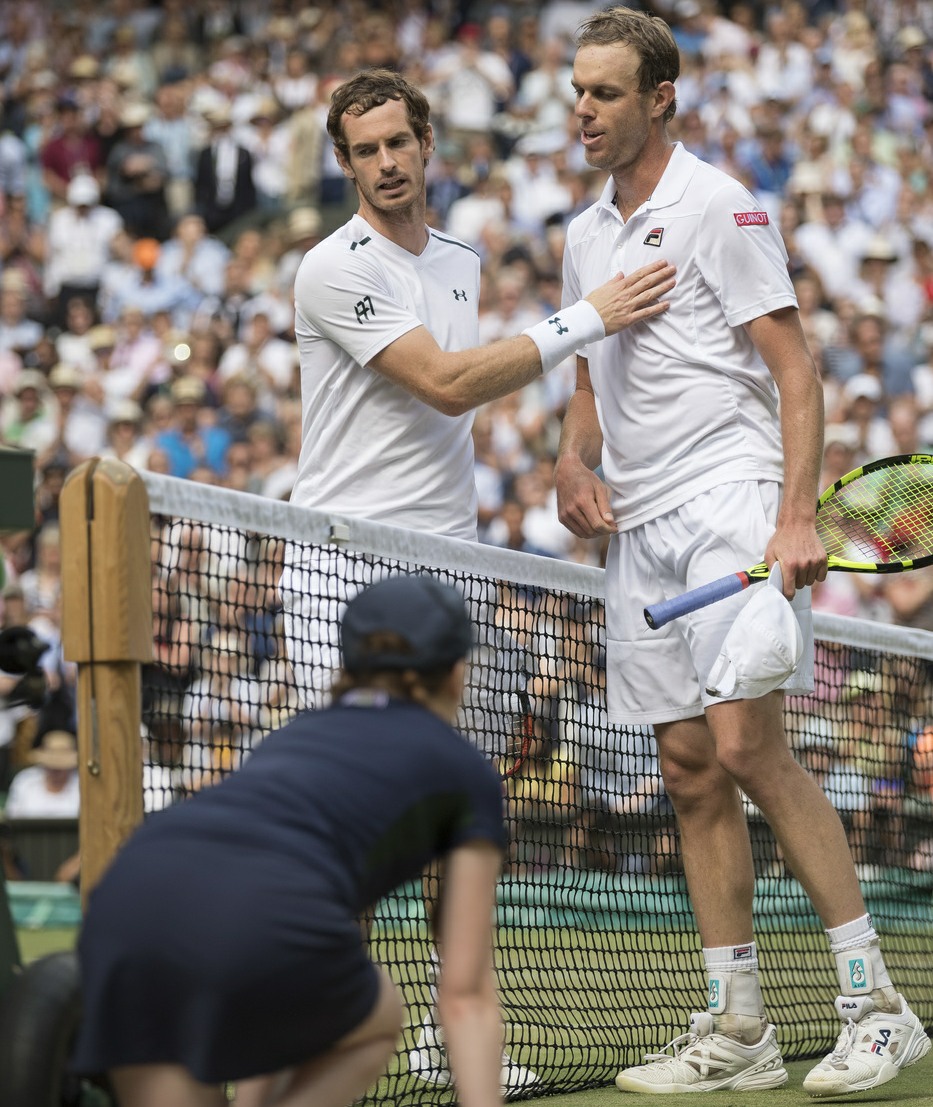 Someone please spare a thought for poor Marin Cilic, because dude has made it into the Wimbledon semifinals and I don't think ESPN has shown more than five minutes of any one of his matches thus far (ESPN2 has, but just barely). ESPN seems obsessed with covering Roger Federer and Andy Murray's matches from start to finish, most of which have been slightly boring. Before Wednesday, Murray's most exciting match was against crazy Italian Fabio Fognini, who probably could have beaten Murray if only Fognini could have kept it together mentally.
After Fognini, Murray grimly marched on, nursing a hip injury and a foul mouth, and made his way into the quarterfinals against tall American Sam Querrey. Querrey is sort of a goofy, unassuming guy and I swear to God, he was sheepishly smiling throughout half of his service games, like he was enjoying himself even when he was down. His positivity won out, and Querrey defeated Murray in five sets. Querrey is now the Wimbledon Kingslayer, having taken out the #1 seeds in back-to-back Wimbledons (Djokovic last year, Murray this year). Querrey also becomes the first American man into any Slam semifinal since 2009 (when Andy Roddick made his last deep Wimbledon run). Note my language: Querrey is the first American MAN in eight years. American women have been making deep Slam runs consistently in the past decade. Not just #GOAT Serena Williams, but Americans Venus Williams, Sloane Stephens, Madison Keys and Coco Vandeweghe have all made it to Slam SFs or finals in the past decade too.
In Andy Murray's last presser after his QF loss, he was asked about Querrey being the "first US player since 2009," etc. Andy Murray, feminist, corrected the journalist.
Andy Murray may have lost, but nothing got past him post-match…#Wimbledon pic.twitter.com/Uniks77WKu

— Wimbledon (@Wimbledon) July 13, 2017
"Male player," Sir Andy notes, because clearly the American-sounding journalist has to be reminded that A) women are people too and B) women play tennis and C) American women have been carrying American tennis for years. Murray is a self-identified feminist who consistently shows up for women, and women in tennis – go here, here and here if you'd like some history on some of his great feminist-ally comments in the past.
His mum was proud of him too:
That's my boy. ❤️ https://t.co/ldZUQ2wbZj

— judy murray (@JudyMurray) July 12, 2017
Andy Murray, fighting the good fight… pic.twitter.com/bj1rii1KmG

— Leigh Walsh (@LeighWalsh87) July 12, 2017
Andy Murray in 2012:
"You're the first person ever to win two Olympic tennis gold medals"
"Well, I think Venus and Serena won four each" pic.twitter.com/8VwM9AP7ls

— Ben Bowman (@bennosaurus) July 13, 2017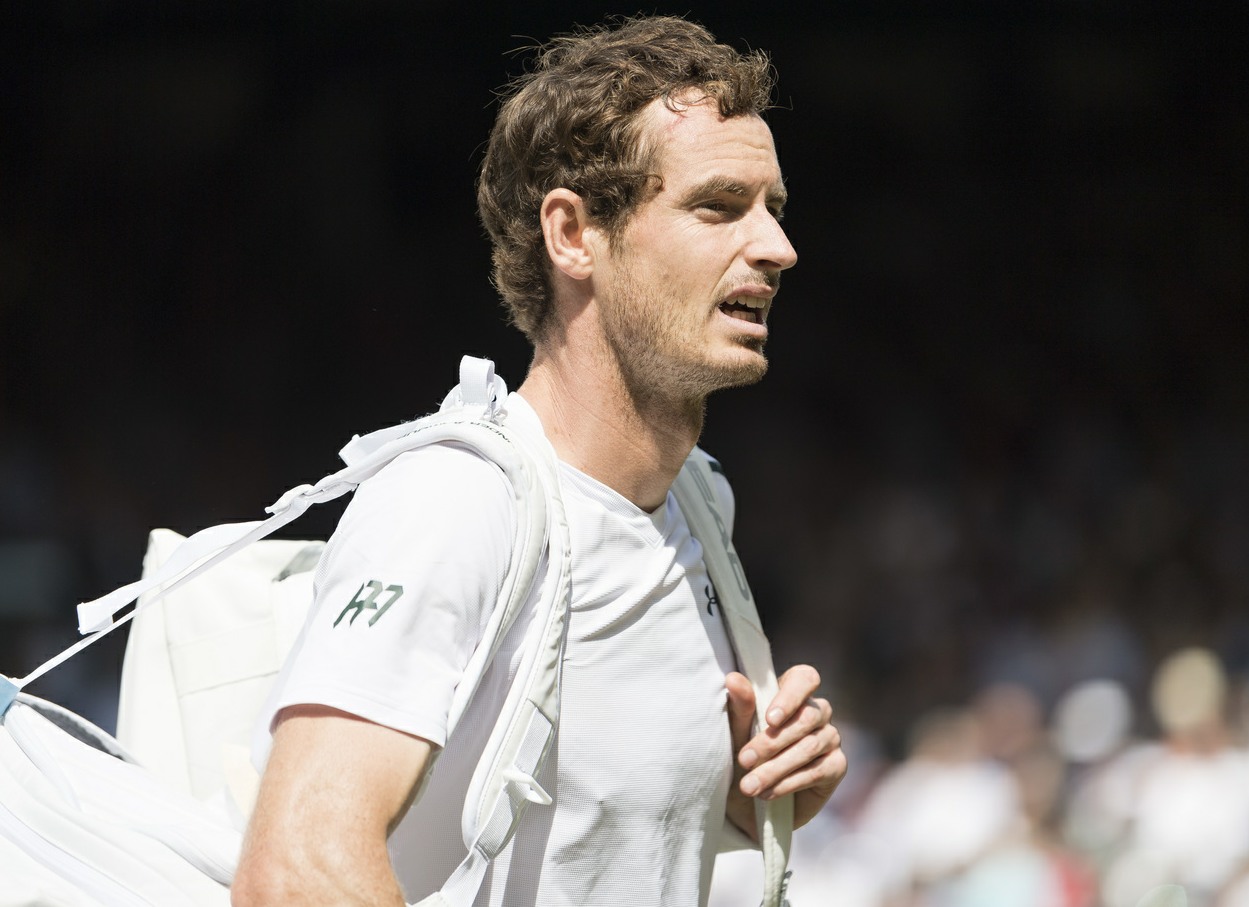 Photos courtesy of Pacific Coast News.