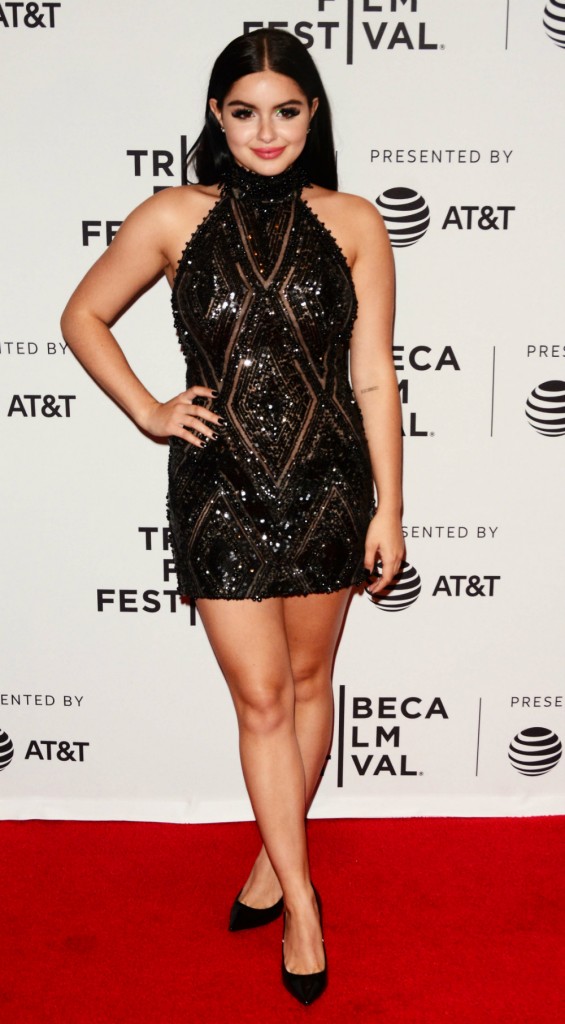 Stop me if you've heard this story before: Ariel Winter wore a very skimpy outfit the other day, took pictures that she posted to her social media, a bunch of trolls jumped on her thread to shame her for showing so much skin and Ariel called them out for it. Yes, obviously, you've heard it before because this happens to Ariel all.the.time. I'm not sure what spawned the latest round of "You Can't Wear That" but I do know that after Ariel posted this to her Instagram:
she posted this tweet:
Yes people I live in shorts. Who cares.

— Ariel Winter (@arielwinter1) July 11, 2017
So I assume it was the #stampede pic that was the final straw. However, as Ariel asserts, she is constantly photographed wearing shorts so it was more likely several comments spread over several photos. This time, the criticism took two forms: the first was the refrain that Ariel was skimpily dressed and the second was that the shorts were too small, I guess? She was accused of "squeezing into them." I know that because those are the two things Aril addressed when she released her statement firing back at those who littered her wall with hate:
Rant pic.twitter.com/ZjrK4x7qrU

— Ariel Winter (@arielwinter1) July 14, 2017
I don't need to tell you that I support Ariel's right to wear whatever she wants, I've done that many times before. But I am a little frustrated with her. It feels a little like she's feeding the trolls, Lena Dunham style. She knows that a group of people, for whatever perverse reason, is going to jump on her threads and holler about her clothing. Addressing it in the way she does only invites more attacks. Why not just say, "I loved this outfit," or even, "I love the way my legs look in shorts." That's empowering. I also feel like Ariel has made this her cause, which I commend, but she needs to broaden her platform if she wants to be a true crusader. I wish she would defend more than just herself and Kim Kardashian when backlash occurs. Plus, I have an issue with her "It's hot," comment, although it's a superficial issue. She can't really claim she's wearing minimal clothing because it's hot when she has boots on. She has every right to wear what she wants but by misrepresenting why she is wearing a certain outfit, she's detracting from her point.
To end on a more positive note, Ariel had a really sweet message for the men in her life last month. Remember that Ariel had to be removed from her home as a juvenile and was basically raised by her sister and brother-in-law. So she posted this to honor both her father and her brother-in-law whom she considers her step dad:
I know Ariel is still finding her voice and even though she drives me crazy, I don't totally worry about her because I do think she is surrounded by people who have her best interests at heart. And I love that off-white outfit she's wearing in her FD post.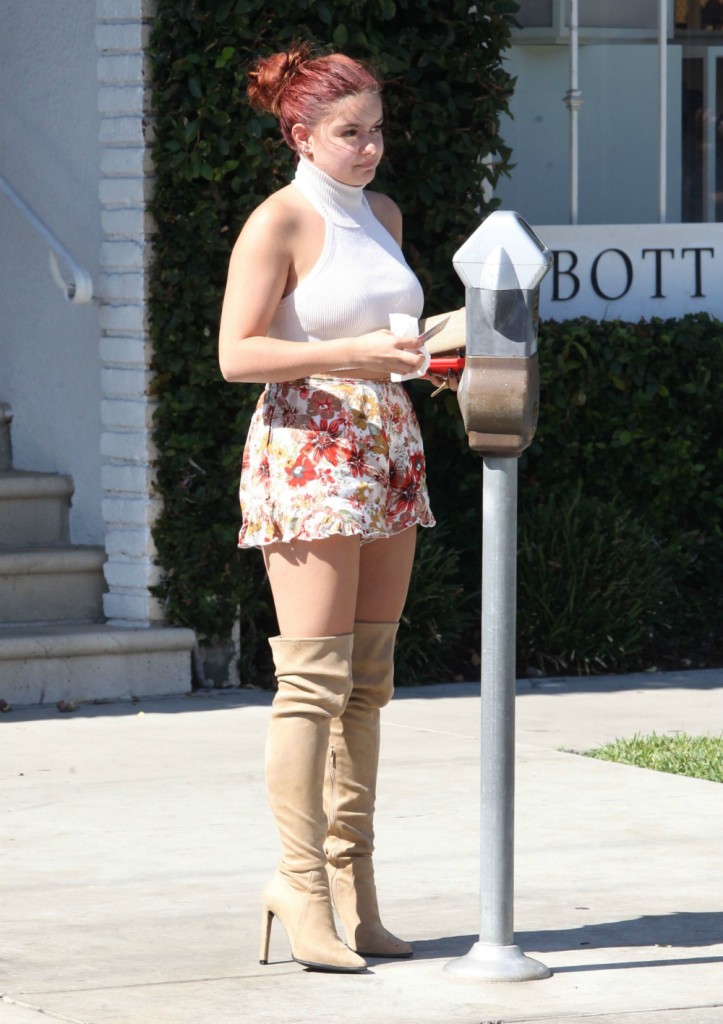 Photo credit: Instagram and WENN Photos