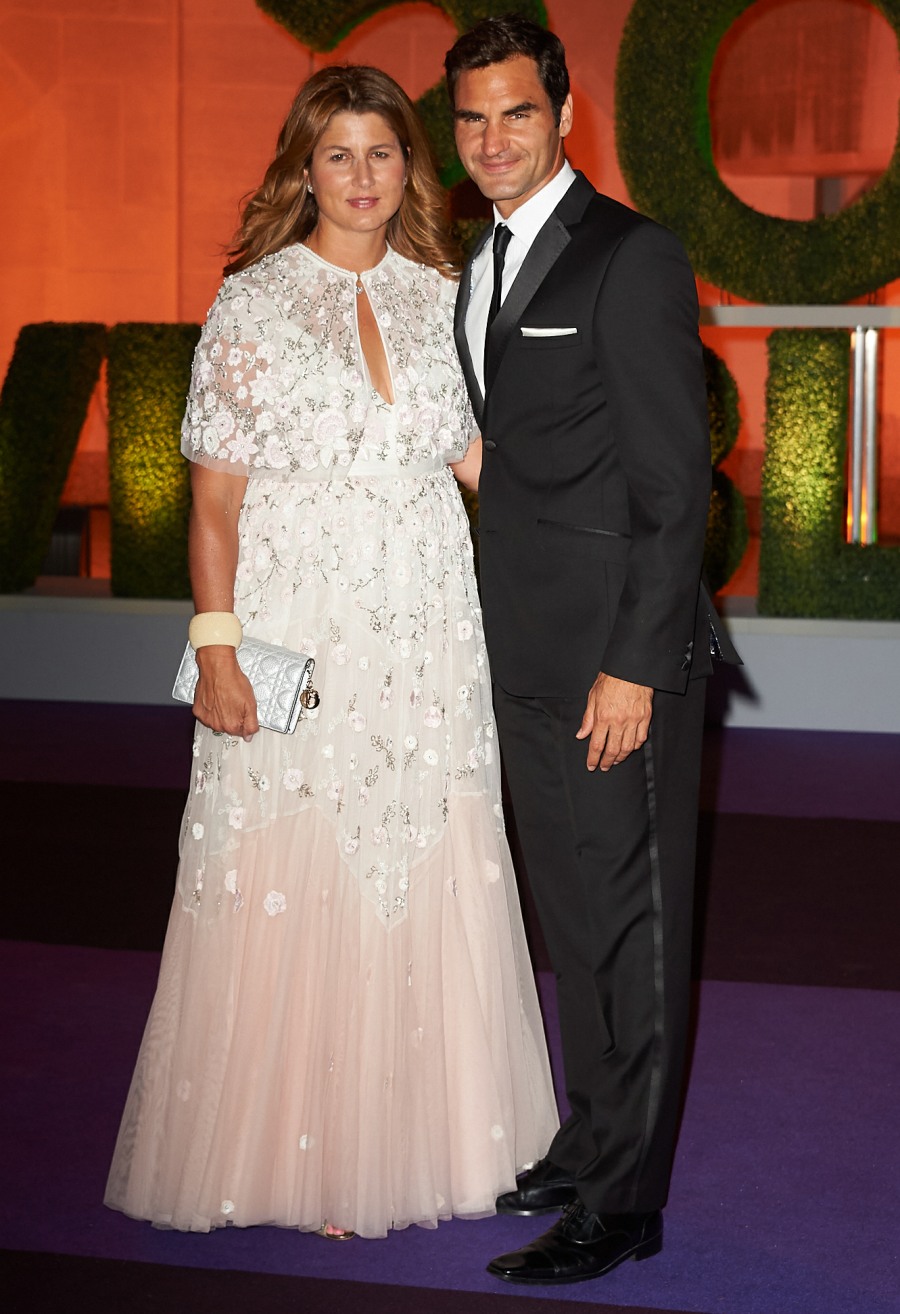 Here are some photos of the annual Wimbledon Championships dinner, which is held every year after the last day's matches. Roger Federer attended the dinner with his wife and partner of 17 years, Mirka Federer. While it's great to see Roger here, those of us hoping for some kind of cathartic epic at the Wimbledon men's final were sorely disappointed. Marin Cilic burned through the draw like a man on a mission, then as soon as he got to the final, Roger Federer was able to break him pretty quickly. The summary of the match was Cilic openly weeping in his seat after the first set. So, Roger won. He won his eighth Wimbledon singles title, which is more than any other man in history. This was also his 19th Slam title overall, the most of any man in history. For such a historic occasion, many of us were hoping for a more memorable match, but oh well. Immediately following his win, his wife brought out their kids – two sets of twins – to see their dad get the trophy. The Federer kids have gone viral:
Roger also did press this morning, doing a link-up interview with the Today Show. This is one of the classic Federer quotes to explain his many tearful emotions: "I was just so deeply touched by my performance in the tournament from the beginning to the end. I looked up in the stands and saw my kids … then it started to sink in that I was a Wimbledon Champion for real." I love that Federer never stops bragging about himself. He was brought to tears by his own performance. He touched… himself. He was weeping because he realized his own greatness. I mean, it's true – Roger is arguably (or not so much) the greatest tennis player who has ever lived. But imagine if Serena Williams told a reporter that she cried after a win because she was so moved by her own performance.
Also: Savannah Guthrie is a Federer super-fan. It's kind of annoying.
WATCH: Is this #Wimbledon title "extra special"? @savannahguthrie asks @rogerfederer pic.twitter.com/yAayVJxJeN

— TODAY (@TODAYshow) July 17, 2017
WATCH: @savannahguthrie and Vale are clearly @rogerfederer's #1 fans pic.twitter.com/pZsTUWIeOR

— TODAY (@TODAYshow) July 17, 2017
I'm also including some pics of women's singles winner Garbiñe Muguruza. She really wanted to dance with Roger, but I haven't seen any videos of a dance if it happened? When Novak Djokovic and Serena Williams danced together a few years ago, they released the video.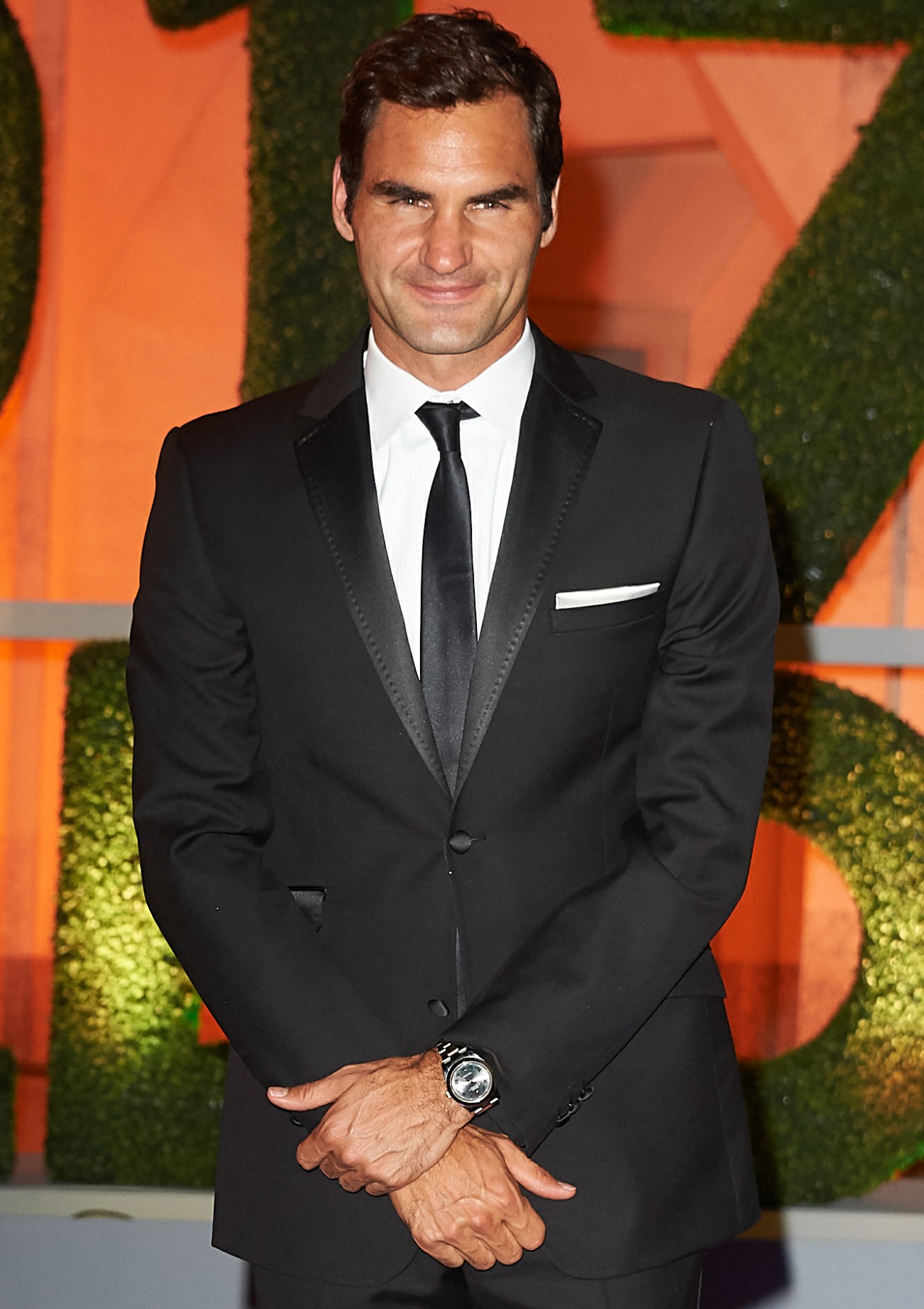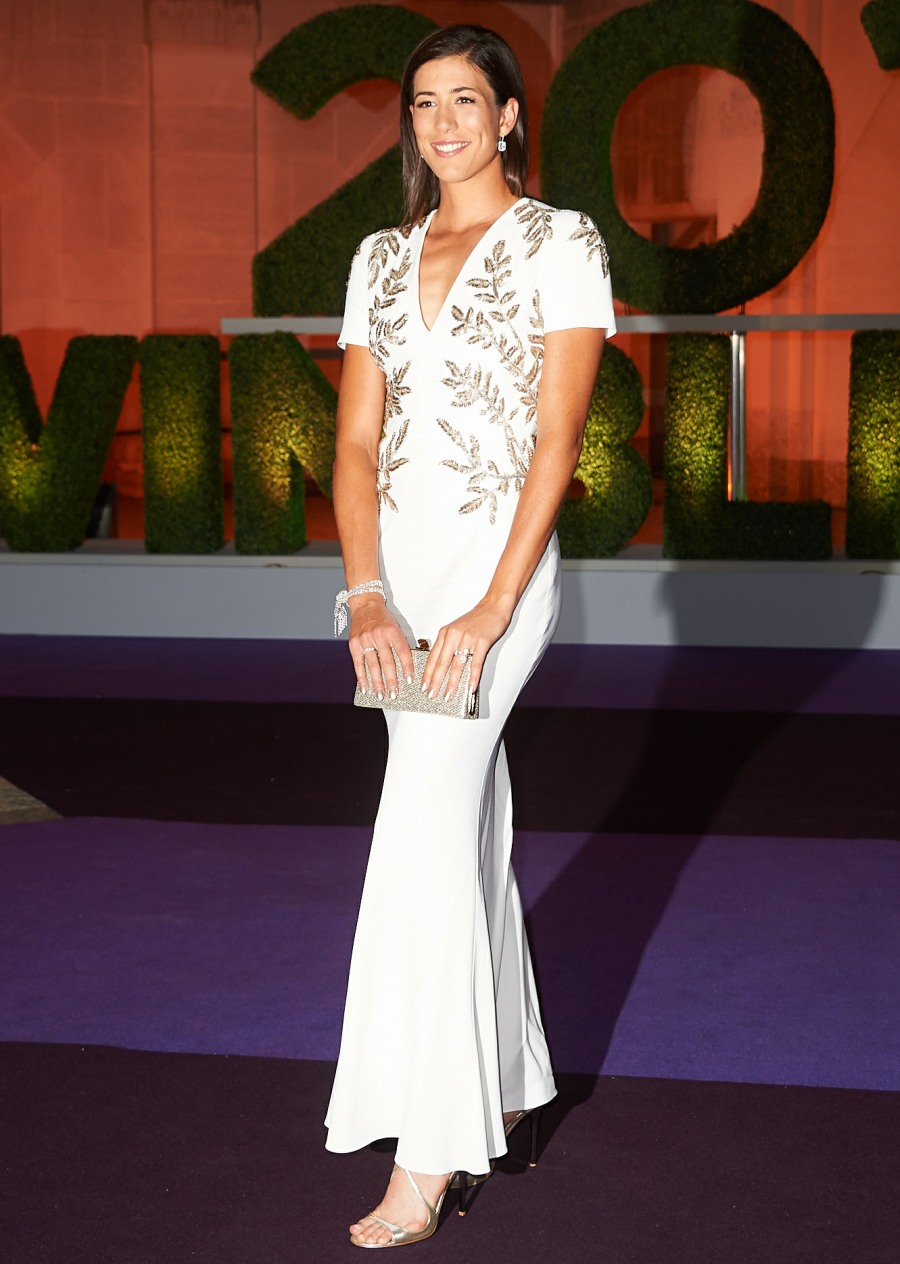 Photos courtesy of WENN.