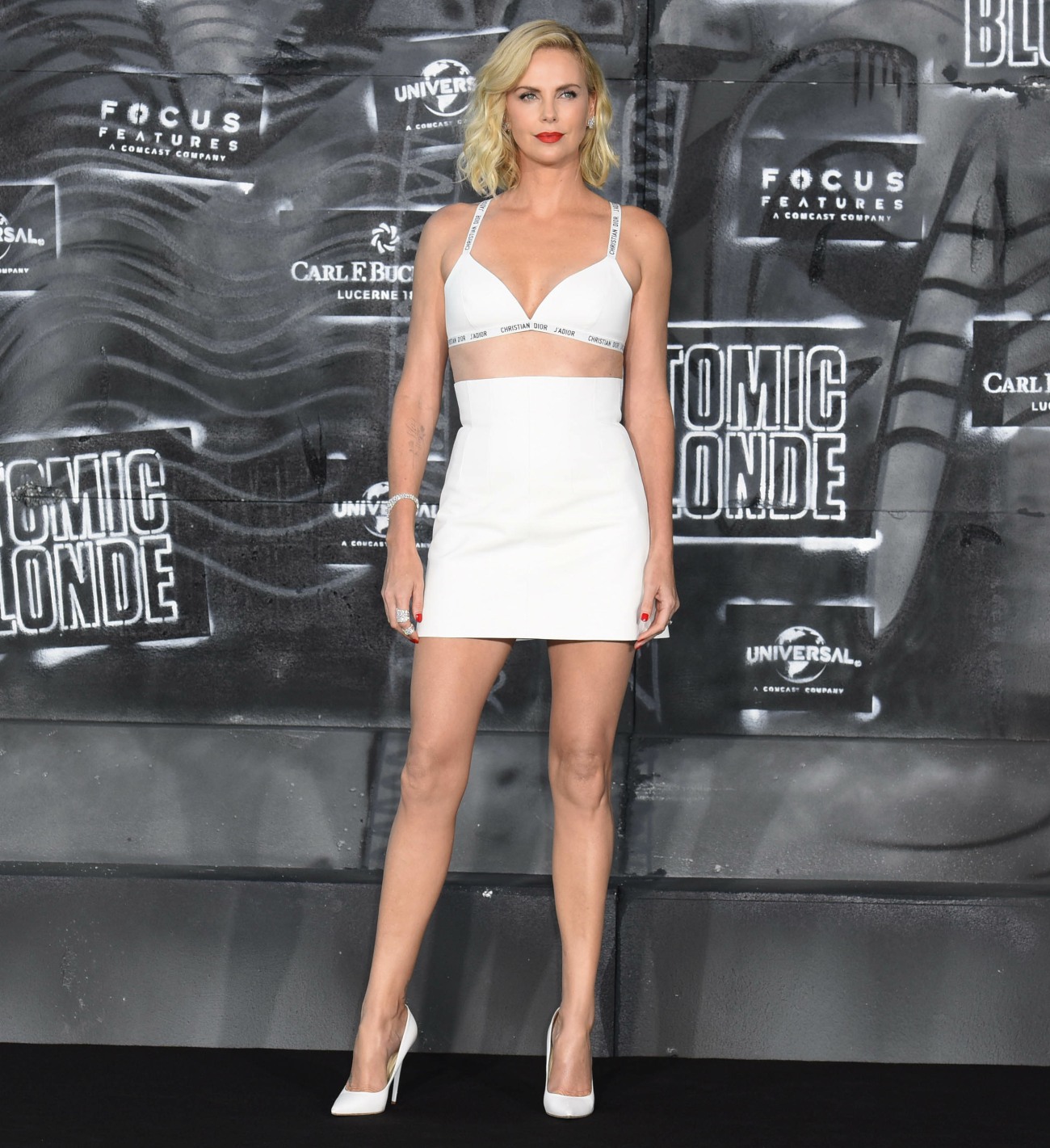 Charlize Theron was in Berlin all day on Monday to promote Atomic Blonde. At first I had a total derp moment of "why are they doing the world premiere in Berlin?" Oh, right. Because the film is set in Berlin and they filmed in and around Berlin exclusively. They are trying to give thanks to Berliners by conducting the world premiere in Berlin. So here are the photos! Sadly, James McAvoy didn't come to Berlin. I bet he'll come to the London premiere, and maybe the American premiere too.
But for now, please enjoy Charlize Theron's 41-year-old ass in Dior. Charlize is a Dior girl, obviously, but this bra-top and miniskirt was probably intended for some teenage celebutante. Charlize obviously saw this and thought "Sure, I can pull that off." And she does. On another woman, I would think this is completely tacky. And it is, sort of, just in general. So why does it feel like Charlize is really working the sh-t out of it?
I'm also including photos of Charlize's costar Sofia Boutella, who wore a black Chanel Fall 2017 dress with some kind of horrid satin cowl neck. Yikes. They look like they're going to two very different events. Sofia plays Charlize's lover in Atomic Blonde, and they seem very friendly in these photos. It's sweet.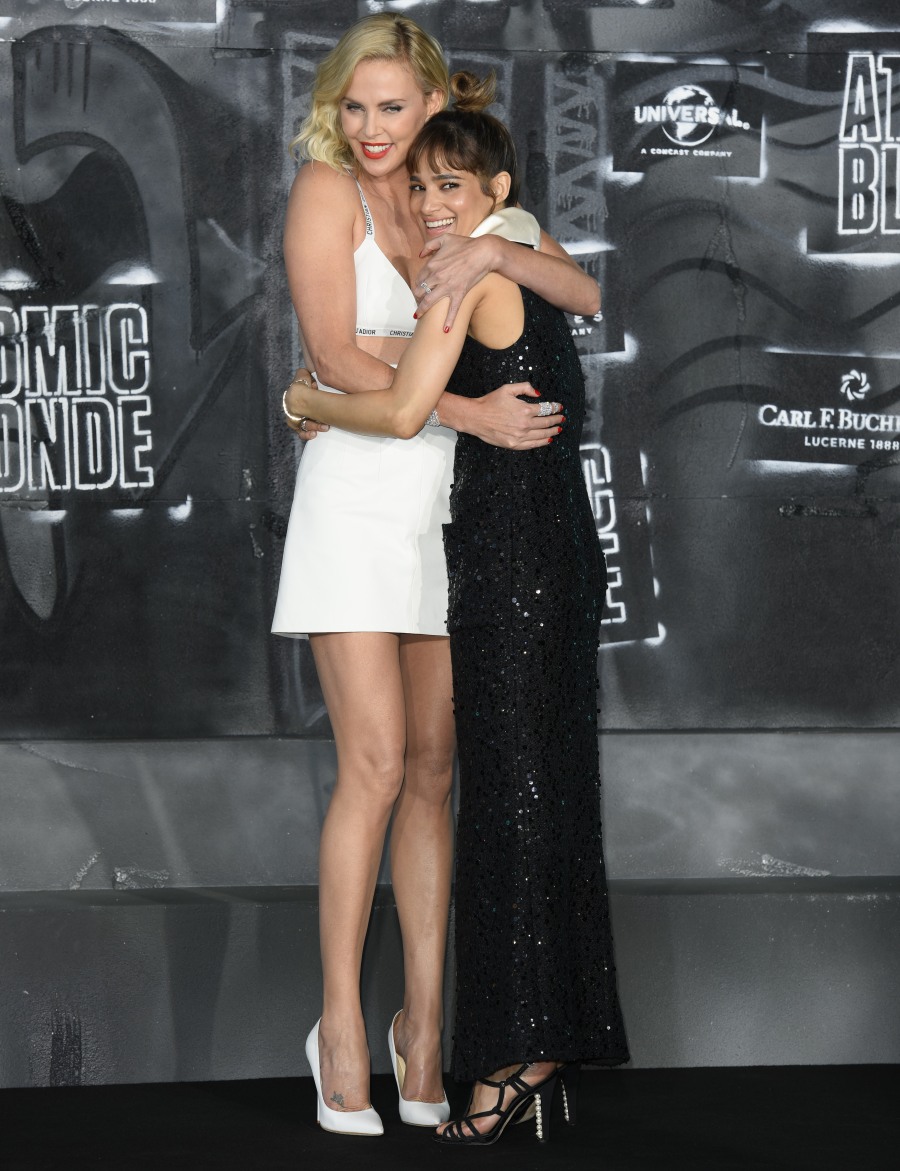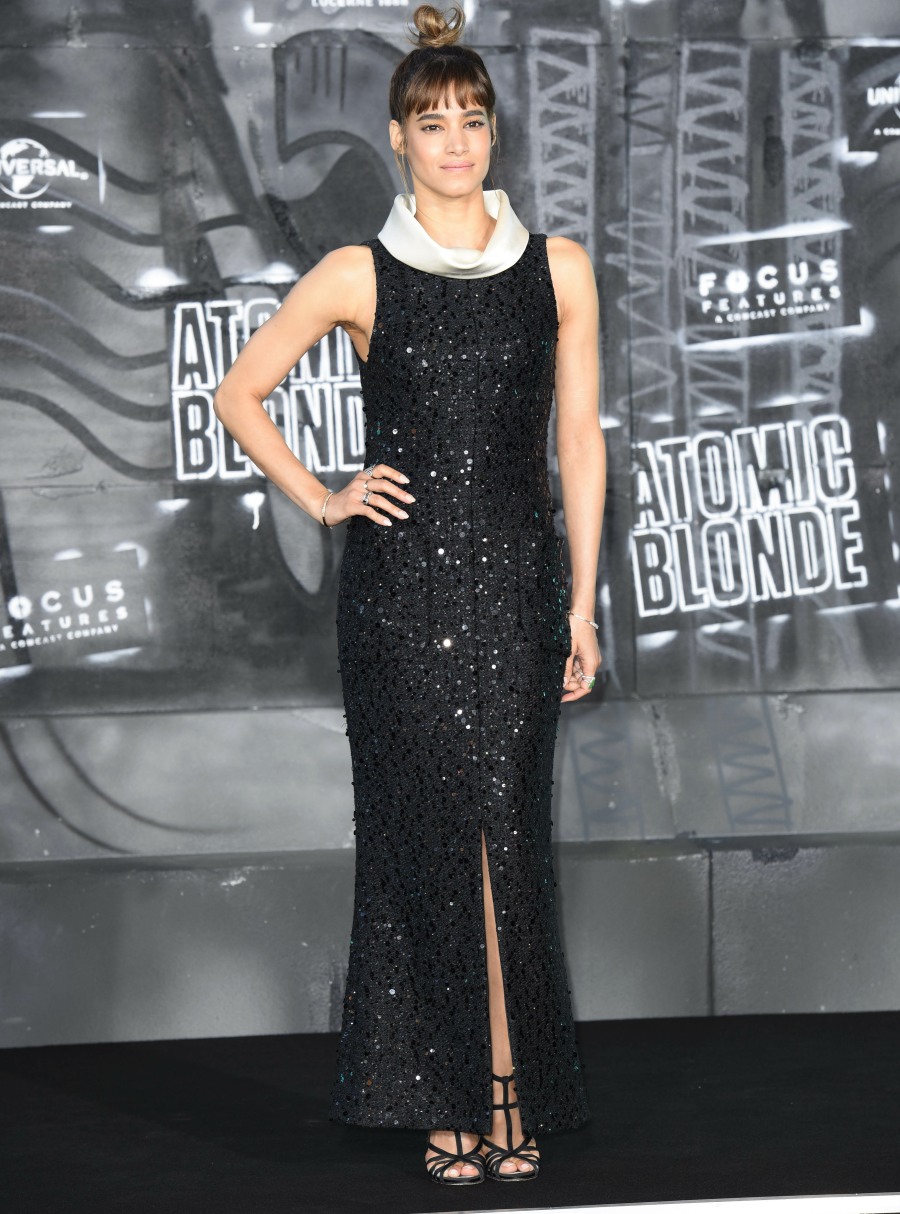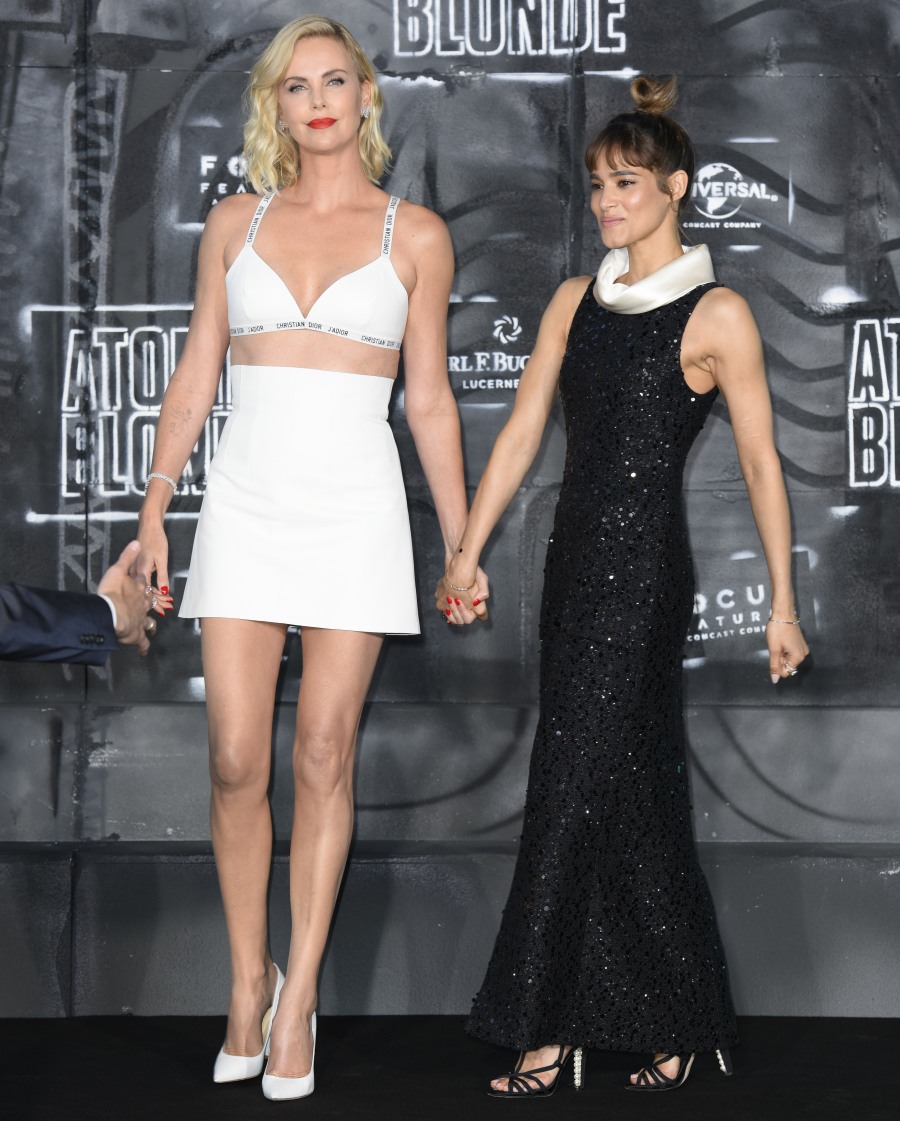 Photos courtesy of WENN.