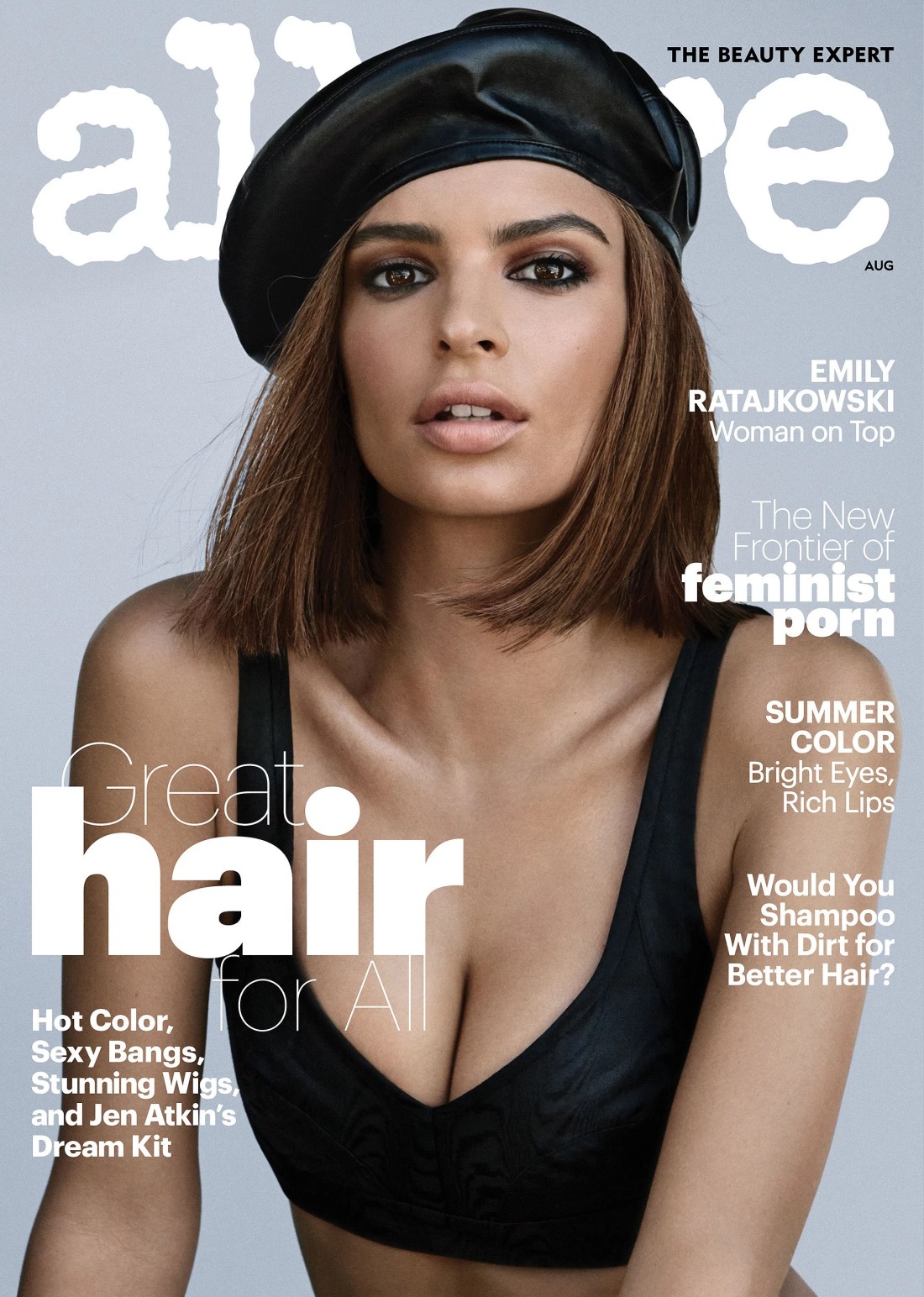 I have a surprising amount of angst about Emily Ratajkowski. I don't think she's all right or all wrong about things. I think a lot of what she says would probably be considered less controversial if it came out of Gloria Steinem's mouth. I don't think Emily is a "bad feminist" for being sex-positive and owning her sexuality openly. But I also think she needs to settle down a bit with the half-naked selfies, you know? You can post half-naked selfies and be a feminist, no problem. But don't post half-naked selfies and then give interviews about how people objectify you or sexualize you. So, as I said, I have some angst. Emily covers the latest issue of Allure, and you can read the full piece here. It reads like A Profile of A Cool Girl, or perhaps "look, the hot model talks about feminism and art." Some highlights:
She's not shy about her body: "It really bothers me that people are so offended by breasts… That's when I realized how f–ked our culture is. When we see breasts, we don't think of beauty and femininity. We think of vulgar, oversexualized images."

She's fine with however you identify her: "I want girls to see that you can be whatever you want. Be as specific as you want. You can like this thing and that thing, and you don't have to feel like the world won't understand you."

The male gaze & being able to dress sexy: "To me, any expression that is empowered and is your own as a woman is feminist. If a woman decides to dress sexy, it doesn't mean she's not a feminist. [We] should be doing things for ourselves. If that is the woman's choice, and it makes her feel good, then that's great. Good for her."

Whether she's "dressing sexy" as a symptom of a patriarchal system: "I found my sexuality and my identity. I found empowerment through that," she says. Not in spite of it.
The Allure writer ends up making a great point in a sly sort of way, which is that Emily has a Feminist Studies 101 understanding of feminism. Her understanding of feminism, the male gaze and patriarchy doesn't seem that deep. I appreciate that Emily is trying to talk the talk and walk the walk – it's a lot better than the "I'm not a feminist, I like boys!" women – but it does come across as amateurish. Emily's argument is that every choice a woman makes is a feminist choice because a woman is making the choice. That's not true. Emily's argument is that she understands her sexuality, she has sexual agency and she makes her own choices about sex, therefore she's not a big-breasted cog in a patriarchal machine. That's not true. Or rather, both things can be true: she's a feminist with sexual agency, and she's a big-breasted cog in a patriarchal machine.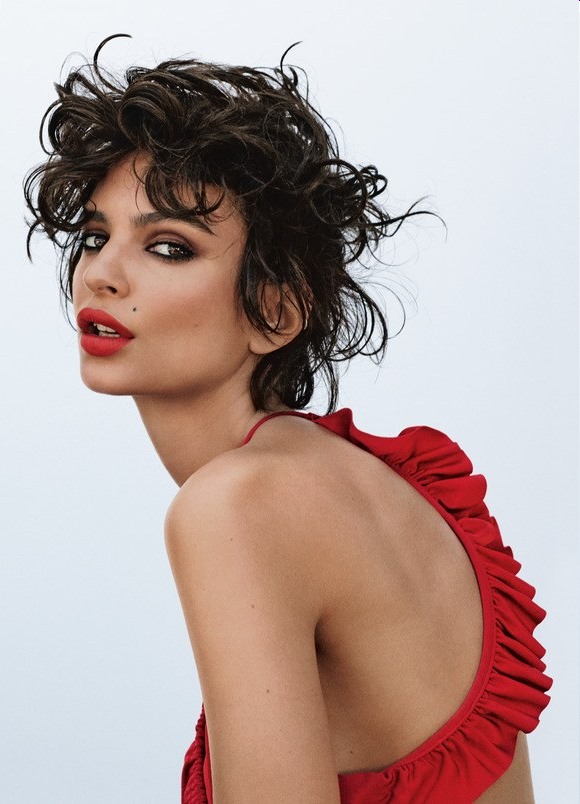 Photos courtesy of Daniel Jackson for Allure.