Starz, the network that brought you American Gods, is soon to tell the story of an American goddess (if you have that opinion of her) – Mariah Carey.
Deadline reports that an "untitled fictional scripted drama" is in the works, telling the story, based on Mariah's experiences, of "an ambitious bi-racial 16-year-old girl, an aspiring singer-songwriter who survived a difficult childhood to become the biggest selling female music artist of all time." The 47-year-old singer is serving as executive producer along with her friend, producer/director Brett Ratner, and her omnipresent manager, Stella Bulochnikov.
The series is written by Nina Colman, who will also serves as the series' show runner. Deadline stated that one of Nina's credits was a project called Mahogany. Sadly, it's not the camptastic 1975 Diana Ross film, which if you have never seen, do yourself a favor. The whole shebang is on YouTube. It is magnificently terrible. After some extensive Googling, it seems Nina's most high profile project to date was Dr. Doolittle 3. Eek.
I would have thought that after Mariah's recent (don't call it a) reality show, Mariah's World, that there would be really nothing else to share about the diva, but I guess people just can't get enough Mariah. (Or Mariah just can't get enough people.) I am still waiting for the RuPaul show to hit the airwaves. But seriously, do we really need this show? Haven't we all seen Glitter? That is how I would always like to think that Mimi ascended to superstar status. It sure isn't her dancing ability, on full display in this hilarious, fan-shot footage from her Las Vegas show.
In other Mariah news, did you catch her sleepwalking through her appearance on Jamie Foxx's game show Beat Shazam last week? Talk about awkward. I shouldn't plug the show, because they didn't cast my boyfriend after what I thought was a stellar audition. It's pretty entertaining, and it's been picked up for a second season already. I'm sure Mariah stiffly hugging some super fans didn't help. Enjoy.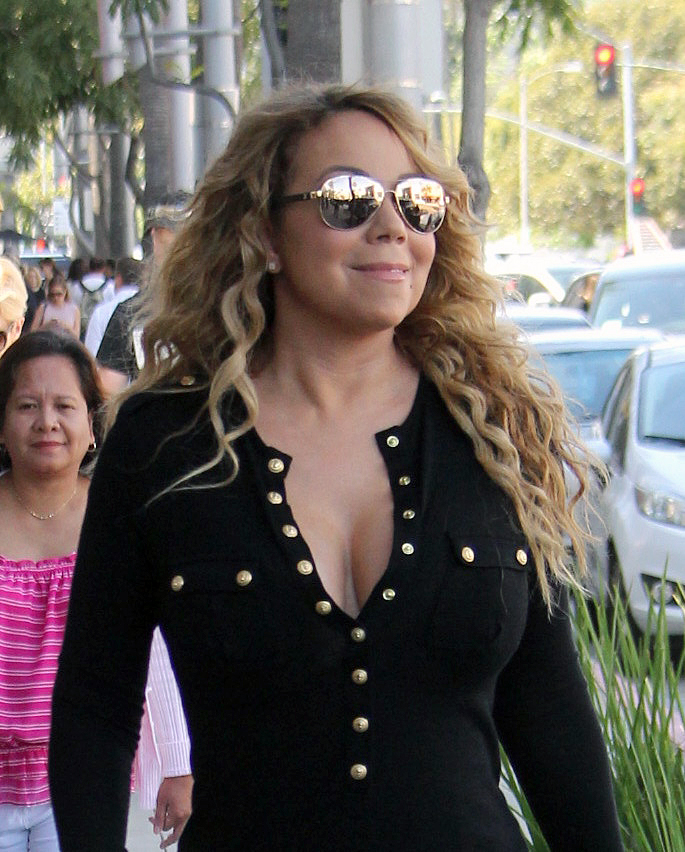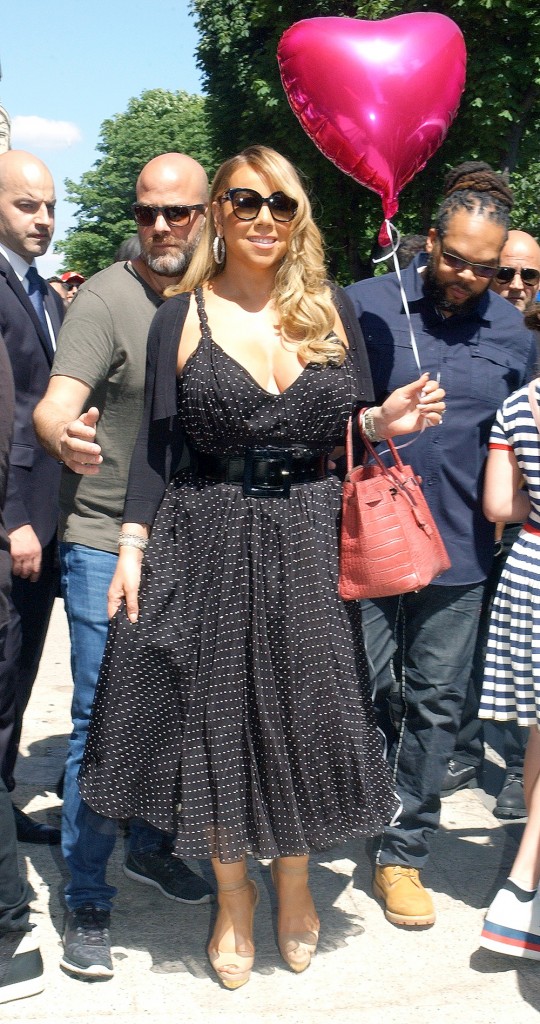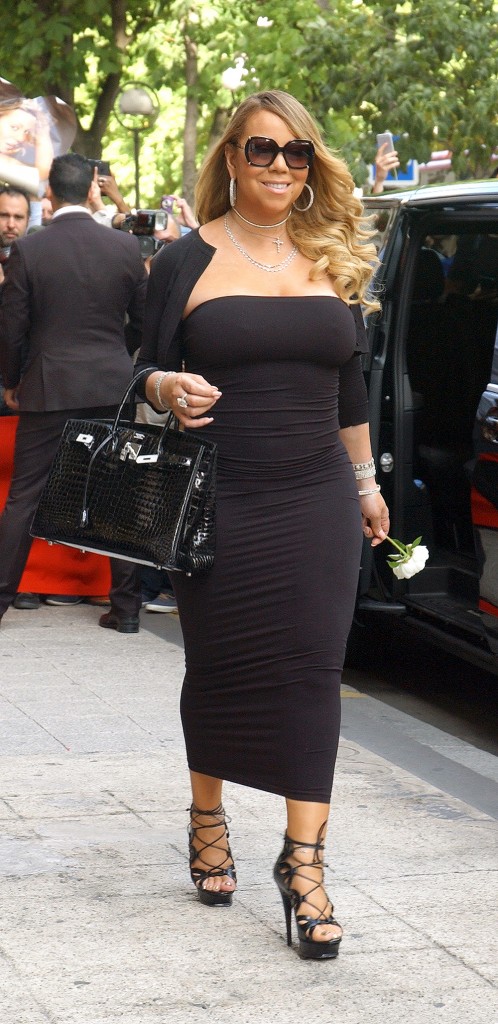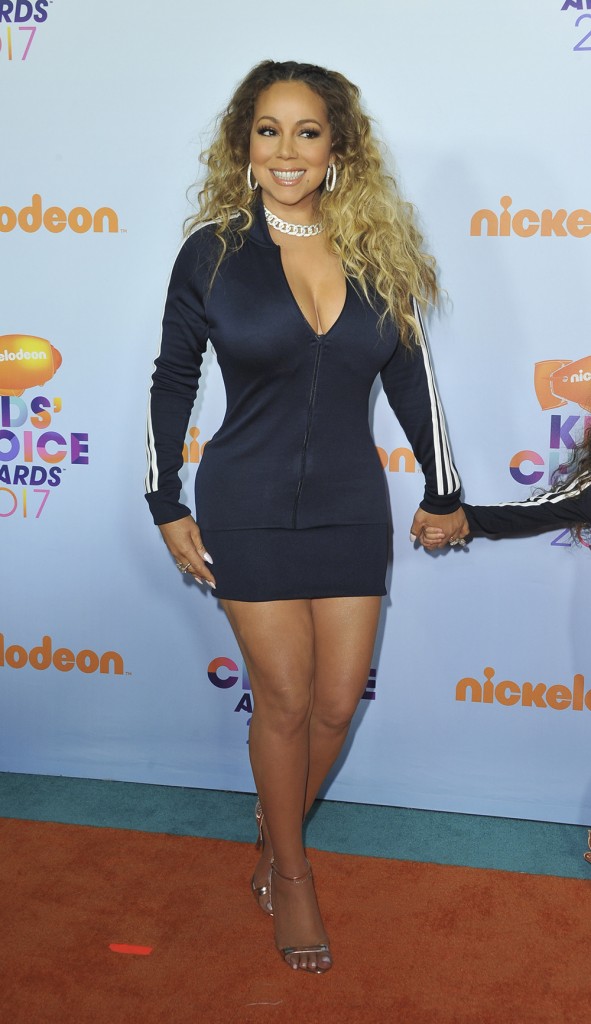 Photos: Getty Images, WENN.com