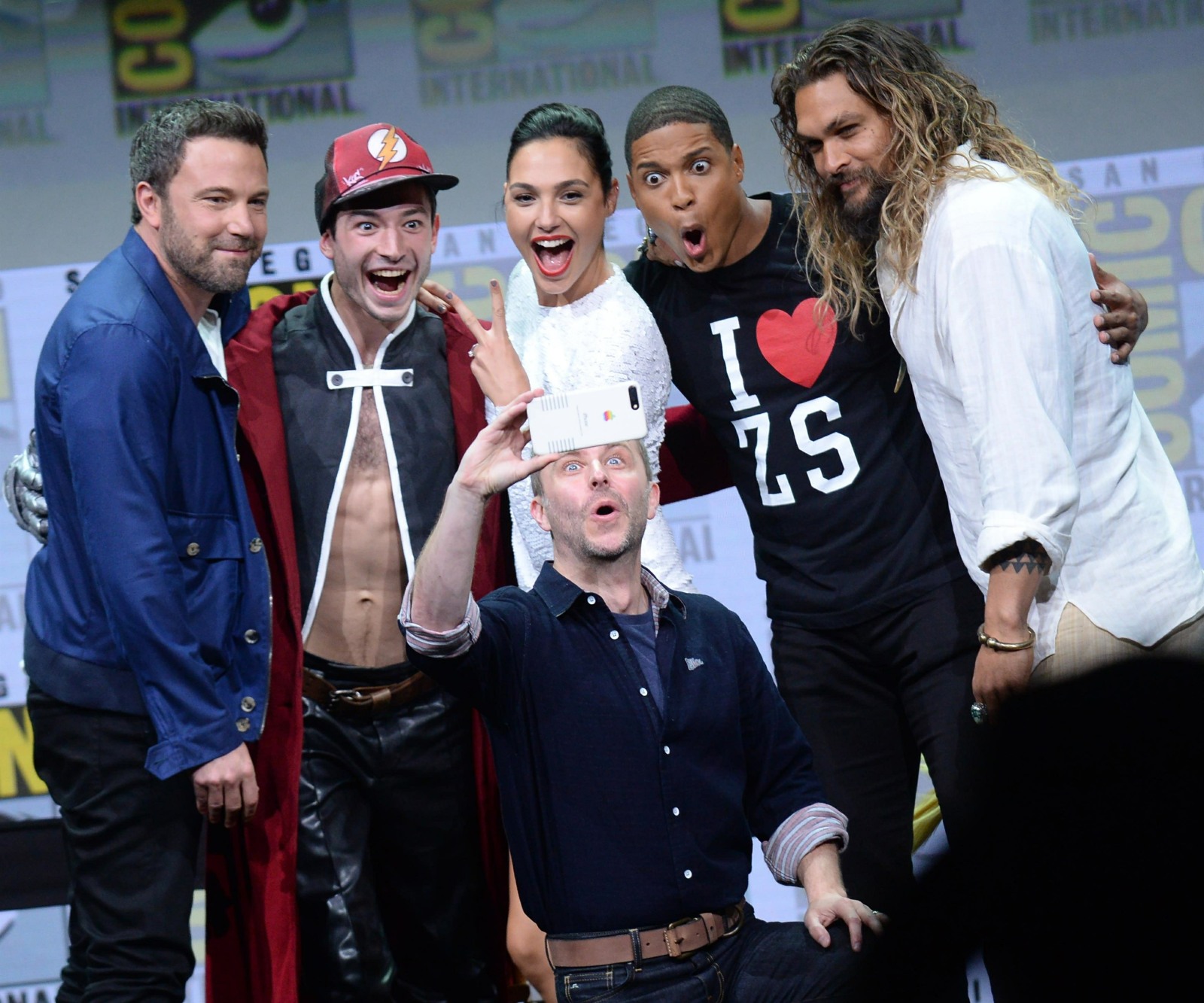 I was worried that this year's Comic Con wasn't going to have much in the way of new stuff, new trailers, new posters, new details. But Warner Bros actually came through with a brand-new, full-length trailer for Justice League. The trailer debuted during the big Justice League panel, which featured Gal Gadot (Wonder Woman), Ben Affleck (The Batfleck), Ezra Miller (The Flash) and Ray Fisher (Cyborg). Jason Momoa came through too, because his Aquaman is in Justice League, plus he's got his own stand-alone movie coming out. While there is new information in this trailer, I feel like it got recently re-cut to include MOAR Wonder Woman, because that's the rare WB property that hasn't been butchered. WW is actually one of the biggest success stories of the year: we'll soon see how WB f–ks it up though, I'm sure. Anyway, here's the trailer:
Apparently – and I'm saying this because I'm going by what other outlets are saying – this trailer shows that the Justice League is getting together to fight the "big bad," who is Steppenwolf (played by Ciarán Hinds). We don't actually see Steppenwolf full-on, but we hear his voice and people look scared. But basically this trailer is all about Aquaman, Wonder Woman, the Flash and Cyborg. It's a game of spot-the-Batfleck. That's possibly because Warner Bros no longer wants to be in business with the Batfleck, at least according to The Hollywood Reporter. WB is looking to ease Affleck out of the role, and Affleck might not even do the stand-alone Batman movie that has been in the pipeline for a few years. I think that's a smart move on WB's part. Well, it's a smart move after a series of boneheaded moves, including hiring him in the first place.
Here's The Batfleck addressing those rumors head-on during the panel. NSFW for language, because I'm pretty sure Ben was high and/or drunk.
Best comic book movie poster ever. #JusticeLeague pic.twitter.com/87USiw2SmN

— Josh Wilding (@Josh_Wilding) July 22, 2017
PS… Do Wonder Woman and Aquaman ever get together? Because I sort of want them to get together now.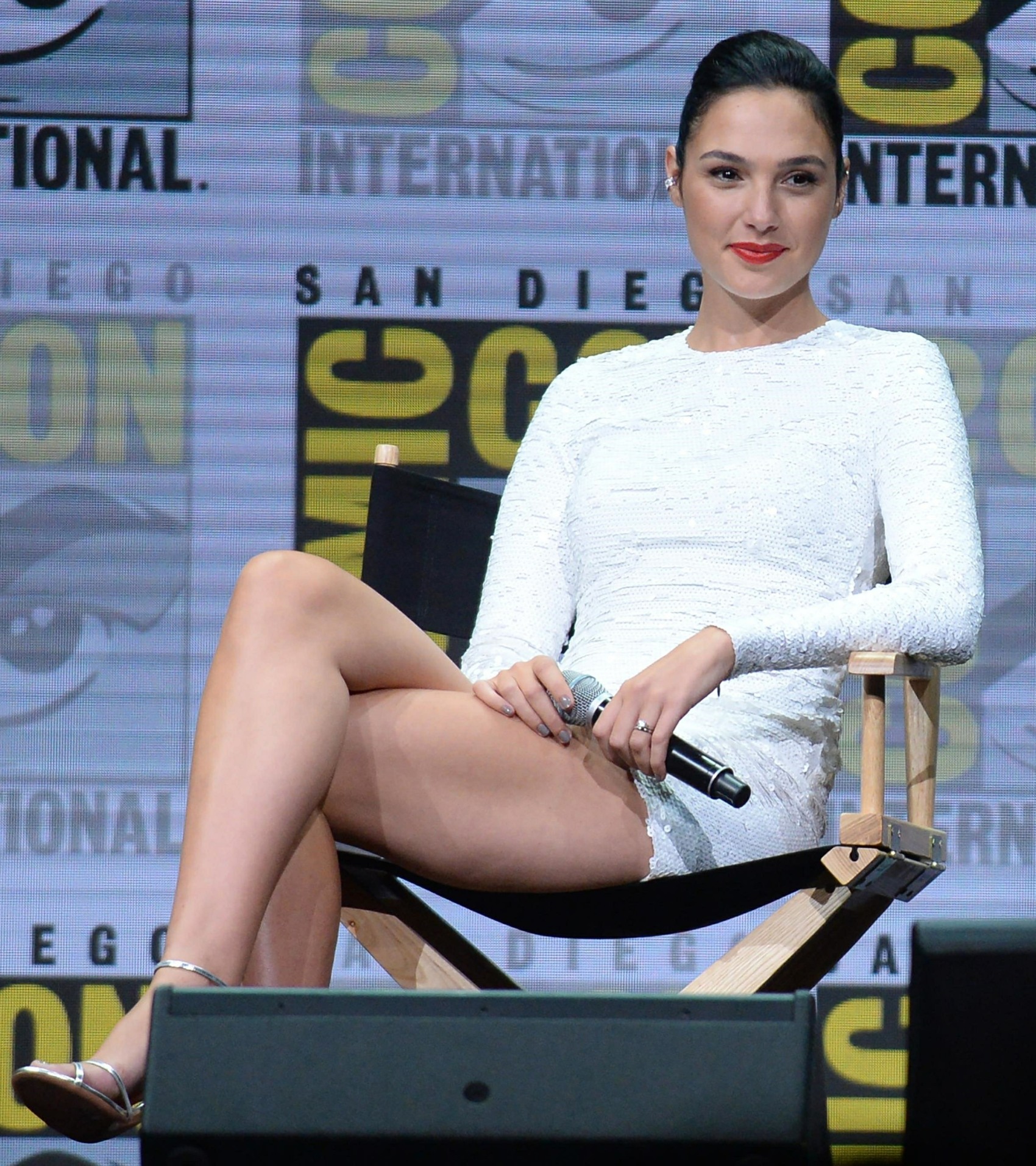 Photos courtesy of Getty, Backgrid.