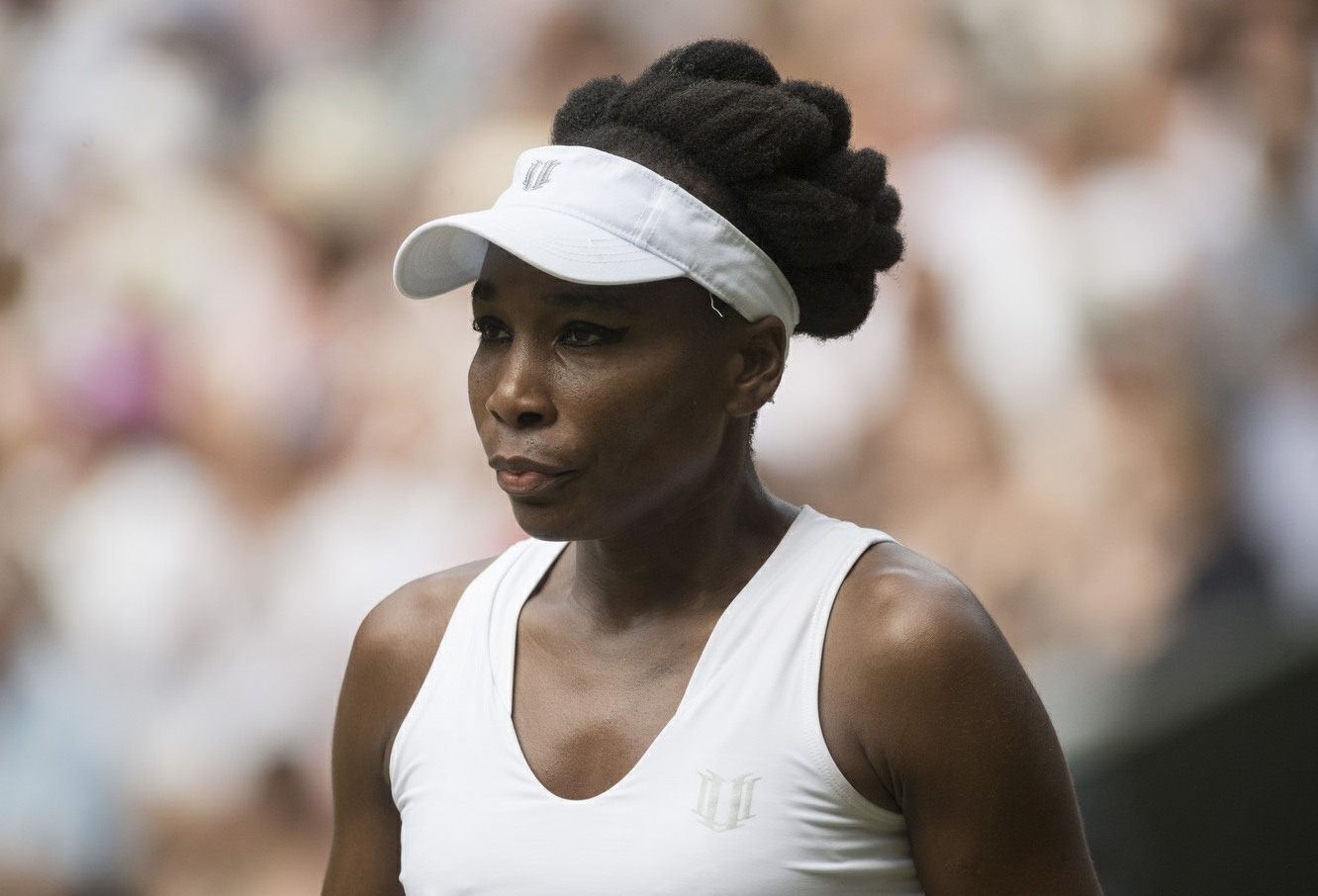 Just before Wimbledon started, Venus Williams got sued in civil court for wrongful death. She was driving near her home in Florida, and her SUV got T-boned in the middle of a busy intersection, and a passenger in the car that T-boned her ended up dying. Initially, the police said Venus was at fault because she was in the intersection on a red light. Venus's lawyer claimed at the time that no, Venus had entered the intersection lawfully on a green light and she was merely caught up in traffic. Venus was devastated, and she wept openly during one of her pressers. Then someone – likely Venus's lawyer, I would think – found some security footage at one of businesses around the intersection which proved that Venus was telling the truth. She entered the intersection on a green light. The police retracted their finding that Venus was at fault. That didn't stop the widow who was driving the other car from continuing with the civil case though. And now Venus is fighting back:
Venus Williams has finally fired back at the wrongful death lawsuit stemming from the fatal car accident she reportedly caused last month that left a 78-year-old man dead. New legal documents obtained by DailyMail.com show the tennis star is denying all allegations that she contributed to the death of Jerome Barson in a collision that occurred in Palm Beach Gardens, Florida on June 9. Instead, Williams is blaming the passengers' injuries on their own negligence for not wearing their seat belts, court papers state.

The Wimbledon finalist is also claiming Jerome and Linda Barson failed to adequately maintain and repair their vehicle and blasts the claim the plaintiff sustained a permanent injury, scarring or disfigurement. According to court papers, Venus is now demanding the estate hand over all autopsy reports, death certificate, copies of marriage certificates, tax returns for past five years, life insurance policies, health insurance policies.

She is also seeking they provide all copies of photos taken pertaining to the crash, Mr Barson's medical records for the past five years, all degrees and diplomas, and a list of available tissue, blood or fluid samples from the autopsy. Williams also requests a list of all the doctors, psychiatrists and psychologists seen by the victim in the past 10 years, information on any hospital or institution treatment, and for records pertaining to all illnesses or disorders he had prior to the crash.

The athlete's response comes a day after DailyMail.com revealed she had opposed the Barsons' notice of production for her phone records. Barson family attorneys say security camera footage shows Williams moving her hand towards her face before the collision – and they want to know if she was texting or talking on the phone while driving. The 37-year-old opposed the notice served on T-Mobile last Thursday. She did not give a reason in her formal objection, but attorneys acting for Barson's family's in the multi-million dollar suit are now huddling to decide their next legal step to obtain the records.

'If Venus isn't guilty and she was driving with all due care and attention then why wouldn't she hand over those records?' said a source with knowledge of the suit. 'If she was distracted by her phone at the time of the accident then negligence becomes an issue – and suddenly things could get a whole lot worse for her.'
I feel like some people might react by thinking Venus is the one going after the widow. My take is that Venus sort of hoped that the widow would drop or suspend the civil case after the cops retracted their finding that Venus was at fault. The widow filed her multimillion case against Venus just days after her husband's death, and the whole thing does seem rather shady (just my opinion). My take is that Venus has really good lawyers and she and her legal team want to get to the bottom of this. If the Barsons were not wearing seat belts… well, that changes things, right? Just FYI: It's against the law to be in the front seat of a car without wearing your seatbelt in Florida. It is not against the law to use your cellphone while driving in Florida.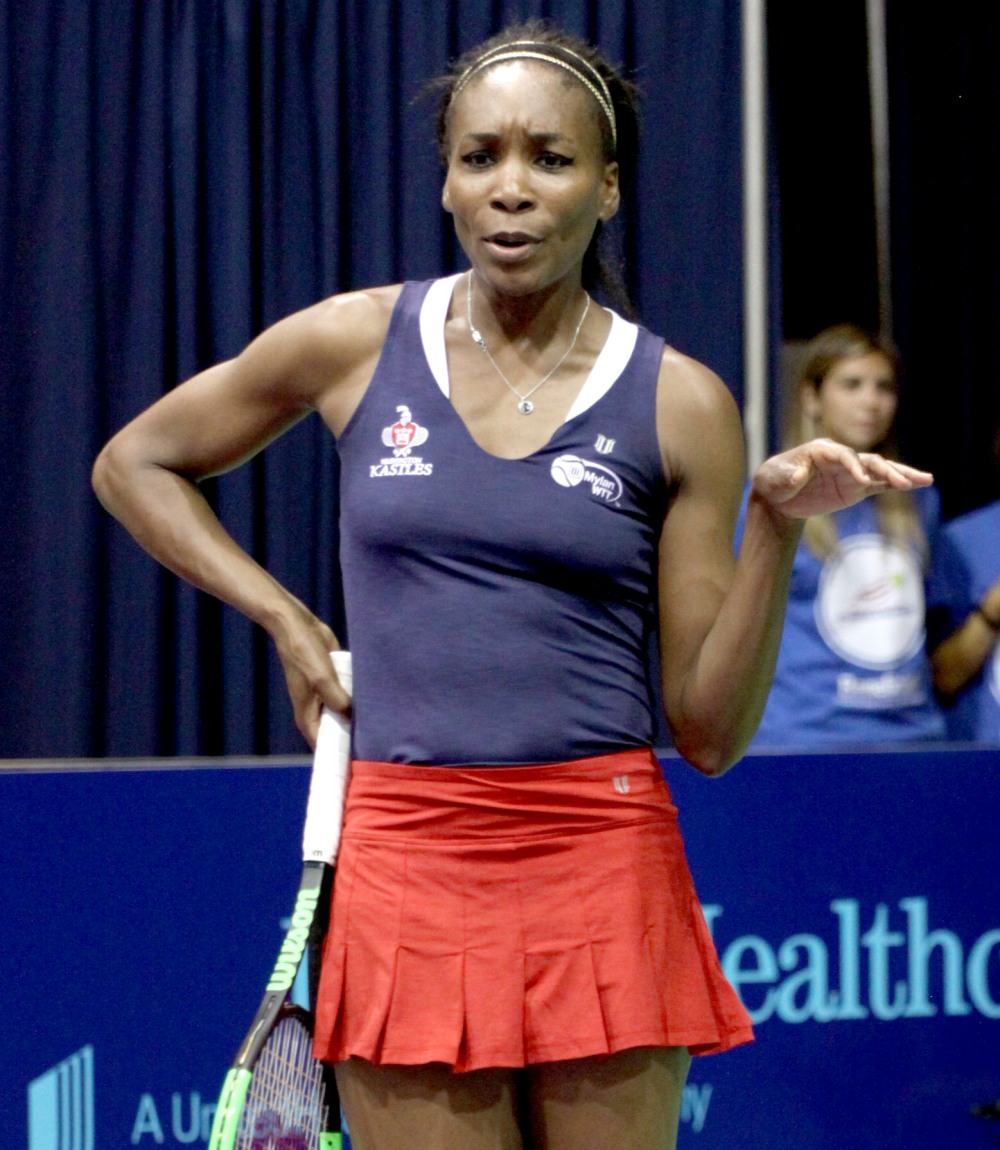 Photos courtesy of WENN, Pacific Coast News.