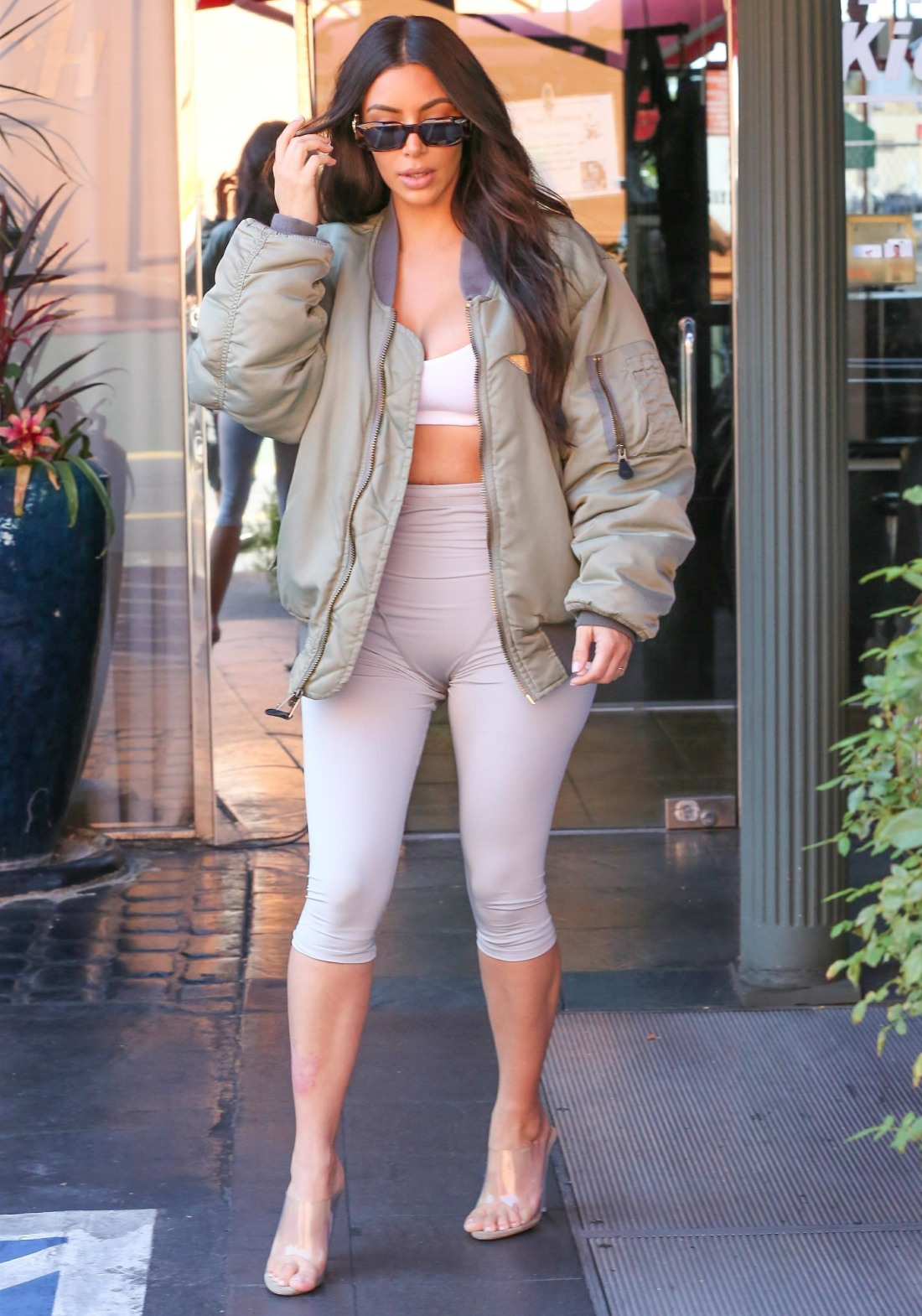 Kim Kardashian has been quiet-ish for a few weeks, but then again, she's been so much more low-key for the past eight months or so, since the Paris robbery. I think she's keeping low-key these days especially because she and Kanye West don't want to scare off the surrogate they've hired to carry their third child. We heard, months ago, that Kim and Kanye had decided to go with surrogacy, and now Us Weekly reports that the surrogate is already three months pregnant!
Here comes baby! Kim Kardashian has long been vocal about her desire for a big family — and now that family's growing. In June, the 36-year old and husband, Kanye West began looking for a surrogate, and a source now tells Us Weekly they have cause to celebrate: Their pick — a San Diego mom in her late 20s, referred by an agency — is three months along, which means they'll likely welcome baby No. 3 in January 2018.

The Keeping Up With the Kardashians star and rapper, 40, are in experienced hands, as the woman has reportedly served as a surrogate before, even appearing in a promotional video about the process with her own family. The parents to North, 4, and Saint, 19 months, have agreed to pay $45,000 in 10 monthly installments of $4,500, according to a TMZ report. In the case of multiples, Kardashian and West will fork over $5,000 per additional child. This is all in addition to the whopping $68,850 deposit given to the agency.

Other stipulations in the contract focus on the surrogate's wellness habits. Among the fairly standard expectant-mom guidelines are no drinking, smoking or drug use; no hot tubs or saunas; no raw fish; and no handling cat litter.
$69K doesn't sound all that "whopping" to me considering what the surrogate is doing. I realize that this stuff is regulated and no one wants to look like they're hiring poor women to carry designer babies, but I would think that being a surrogate for Kim and Kanye would mean a lot more money for the surrogate. Anyway, January 2018: mark your calendars. A new Yeezy Jr or Kim Jr will enter the world.
Meanwhile, the Paris robbery came at a strange time in Kim's political life, because she had really been blossoming into a somewhat "woke" activist on some important issues, like feminism, reproductive rights and race. Incidentally, she's using her Twitter for good this week:
#SaveACA & protect care @PPFA – tweet your Senators NOW and tell them to vote NO #StandwithPP https://t.co/BinovryjIz

— Kim Kardashian West (@KimKardashian) July 25, 2017
Banning transgender people from serving our country is simply wrong. We should be so grateful to anybody who wants to serve!

— Kim Kardashian West (@KimKardashian) July 26, 2017
I still don't have a problem with this – you can hate her and mock her, but Kim has a huge platform and I'd rather see her advocate for this kind of stuff alongside promoting her makeup line, as opposed to just keeping her mouth shut.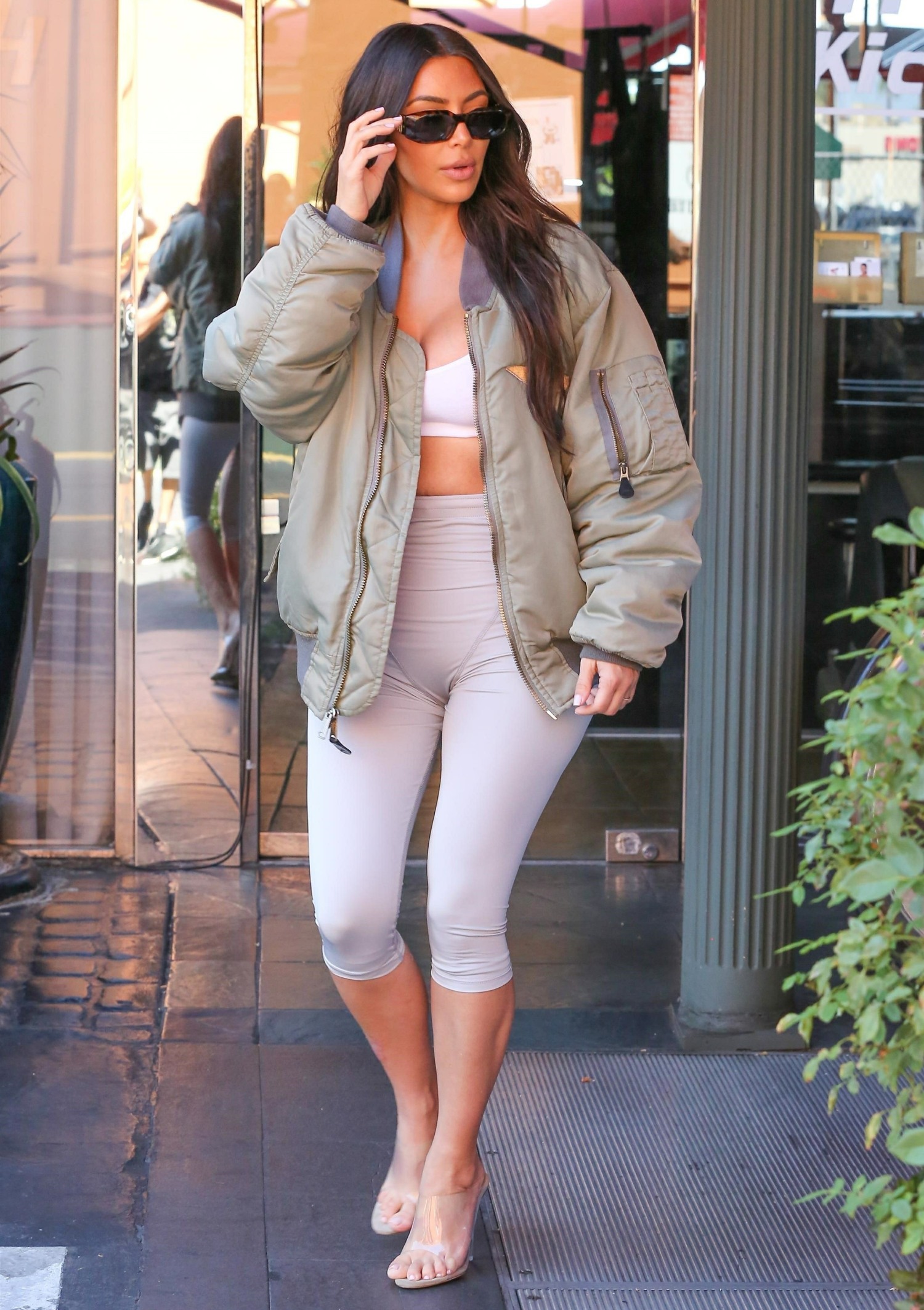 Photos courtesy of Backgrid.