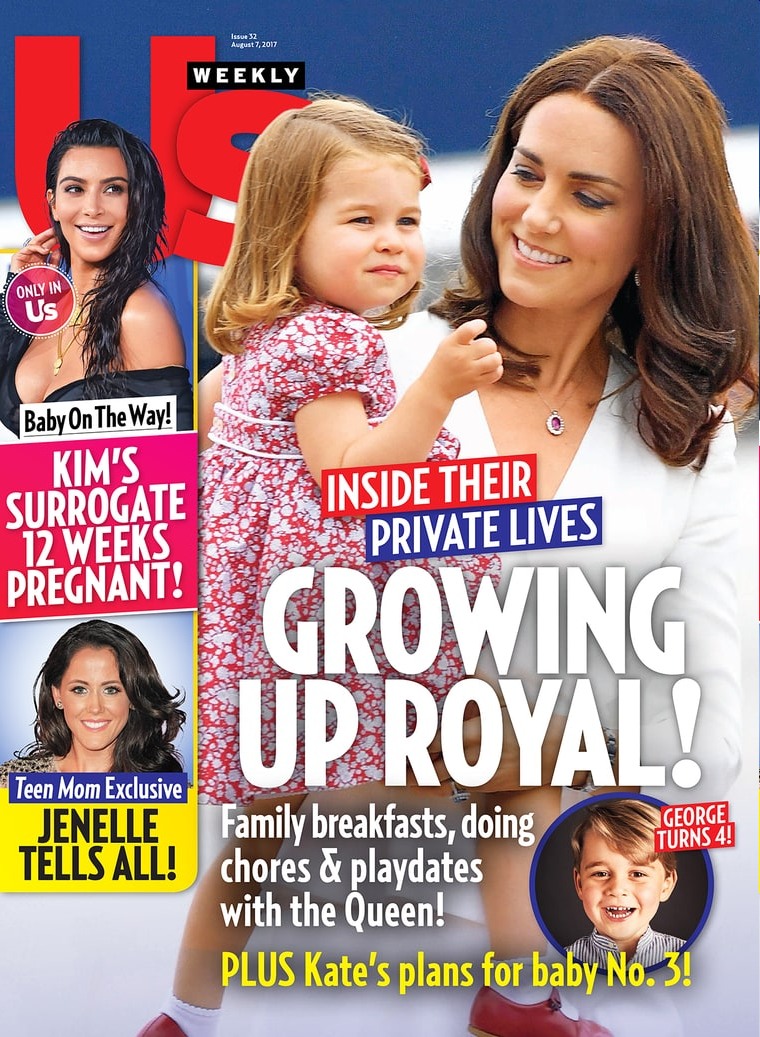 Us Weekly's cover story this week is all about the Duke and Duchess of Cambridge and how they're raising their children. I would normally think that all of this is just made up by Us Weekly royalists, but a source uses the word "keen" and now I'm a believer. Now I think Poor Jason Knauf is calling up Us Weekly to dish on how Will and Katie Keen are super-keen to make life for their children very, very normal. Some highlights from the cover story:
So keen. A Middleton family insider says the duo "are keen" to give the future monarchs — George and Charlotte are third and fourth in line for the British throne, respectively — a life outside the palace's gilded walls. "While they feel it's important to make them aware of their backgrounds," says the insider, "it's also vital for both George and Charlotte to have as much normalcy in their lives as possible."

An unplugged childhood. A source close to the couple reveals they've banned iPads at home. "They're very much seen as Mummy and Daddy's toys, not for children," says the source. "As two people who grew up without gadgets for entertainment themselves, William and Kate are firm believers in toys, outdoor play and encouraging an active imagination." Adds a palace insider, "They're very much a normal family."

George & Will. Us Weekly says George and William spend a lot of time together and George "is at an age where he's starting to realize that the world he lives in is different to his friends," says a source. So when he and William strap on helmets and ride bikes around their 10-bedroom Georgian mansion in the sleepy Norfolk village of Anmer (a source says George peddles without training wheels!) George peppers him with inquiries. He's full of questions and curiosity about everything around him," explains the source. "He's growing up to be a very confident young boy." And a bright one, too. William recently confided to a pal that their conversations "are surprisingly deep," says the source. "William says his view of the world is absolutely fascinating." And the former East Anglian Air Ambulance pilot gets an earful of Georges's opinions often. Notes the source, "George is very close to his father."

Charlotte is especially close to her mom. The tot, due to start preschool in 2018, is so close to Kate that those close to the duchess joke "that Mummy definitely has a shadow," says the Middleton family insider. "Wherever Kate goes, so does Charlotte." That means she logs a lot of hours inside the 18th-century spread's recently renovated kitchen. "Whenever the housekeeper or Kate are preparing food, Charlotte needs her own toy set by her side to imitate," explains the family insider. Among her favorite options: sets of wooden toys from U.K. shop JoJo Maman Bébé and anything Disney princess; though, says the family friend, "I don't think it's quite dawned on her that she's a princess herself."
I think some of this is true, like the parts about Charlotte following Kate around and the Cambridges stressing an unplugged childhood. That seems realistic. I don't know if I believe that William and George spend a lot of time together though, just like I don't really think George is brimming with confidence. That's not a knock on George at all, but from what we've seen of him, he seems to be growing into a shy, hesitant kid who doesn't seem comfortable with the attention. As for this huge stress that they are super-keen on normalcy… it's the same as always. They really have no idea what normal is for most families. Will and Kate are play-acting their idea of "normal," because they think multi-million dollar palace renovations (at taxpayer expense) is normal. They think it's normal to have a support staff of secretaries, nannies, terrible stylists and a phalanx of yes-men.
Speaking of yes men, I enjoyed Tom Sykes' take on the Germany-Poland tour at the Daily Beast. Go here for a good read.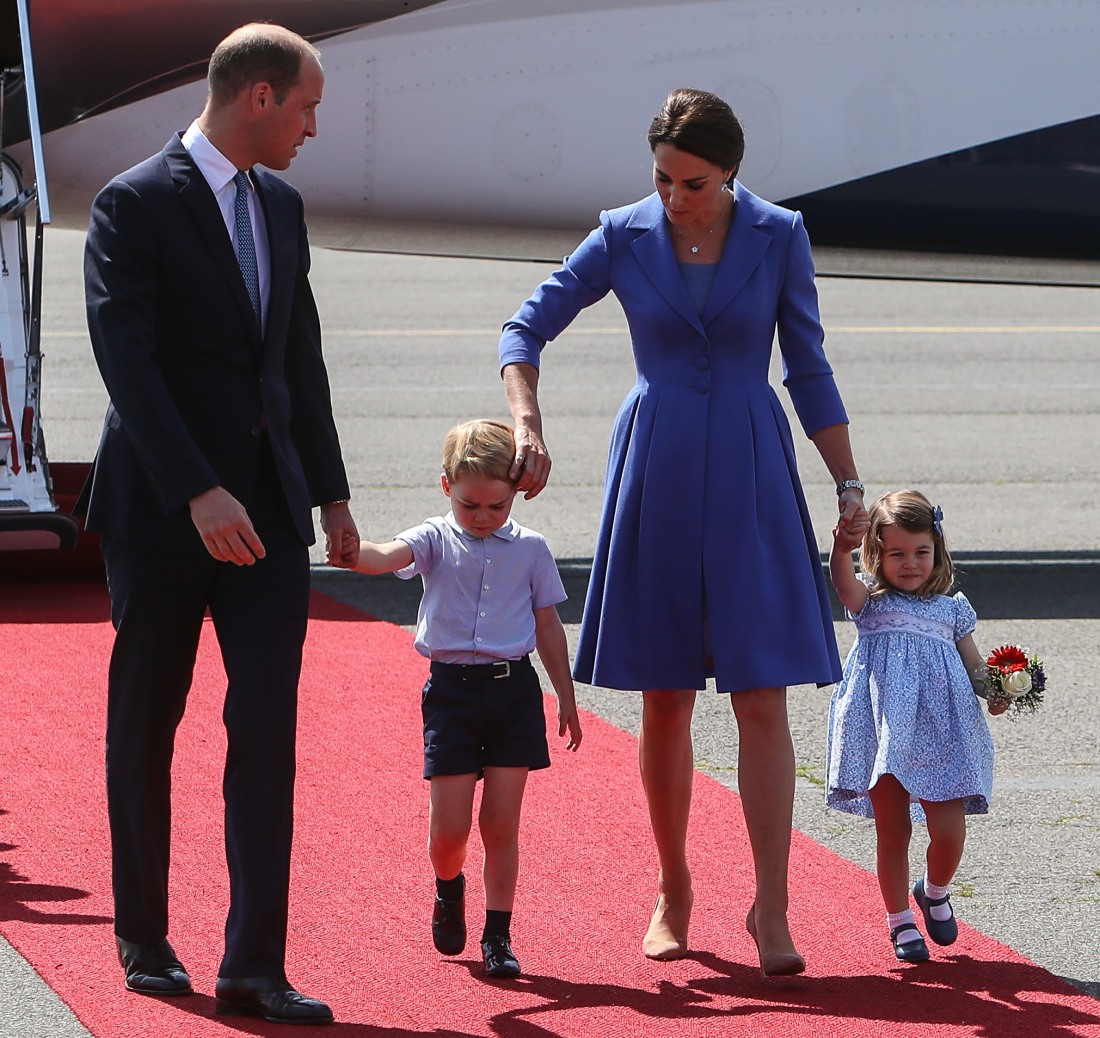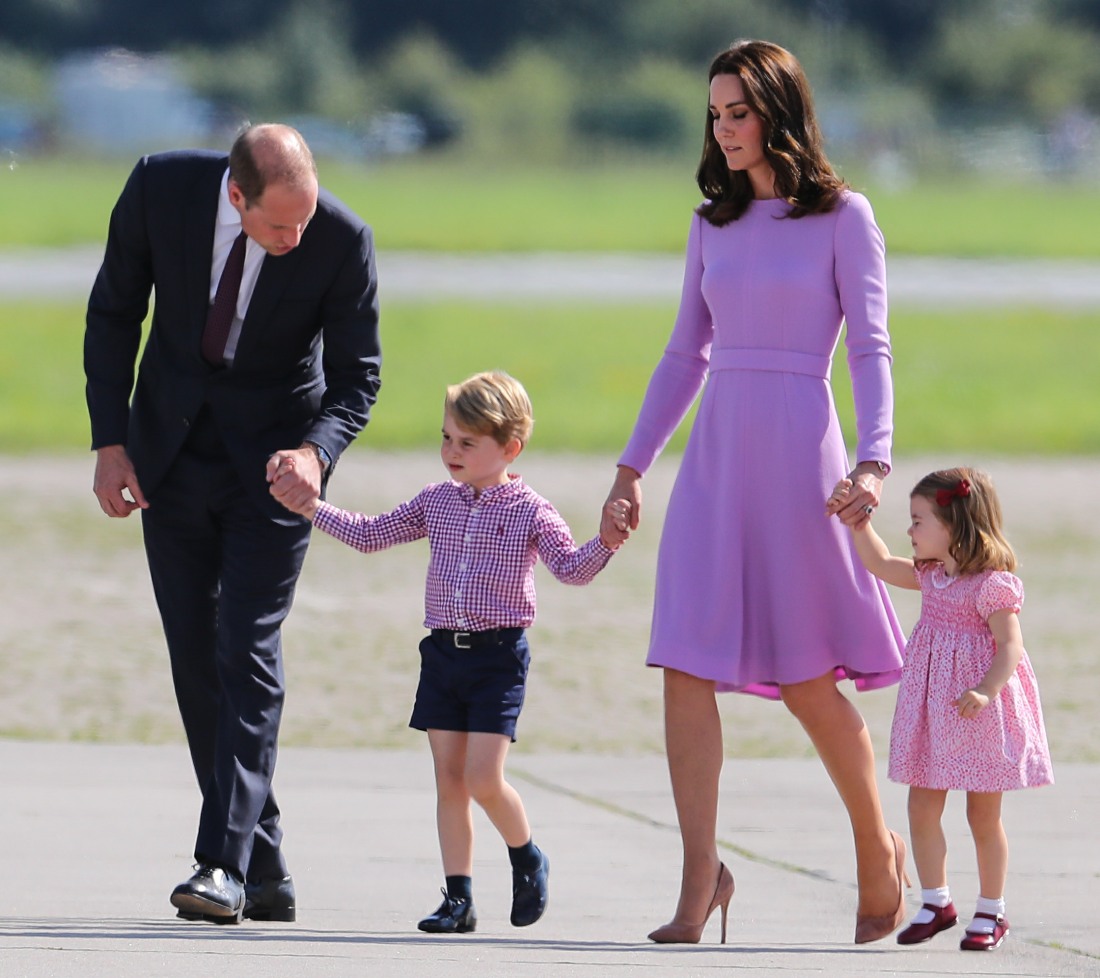 Photos courtesy of WENN.