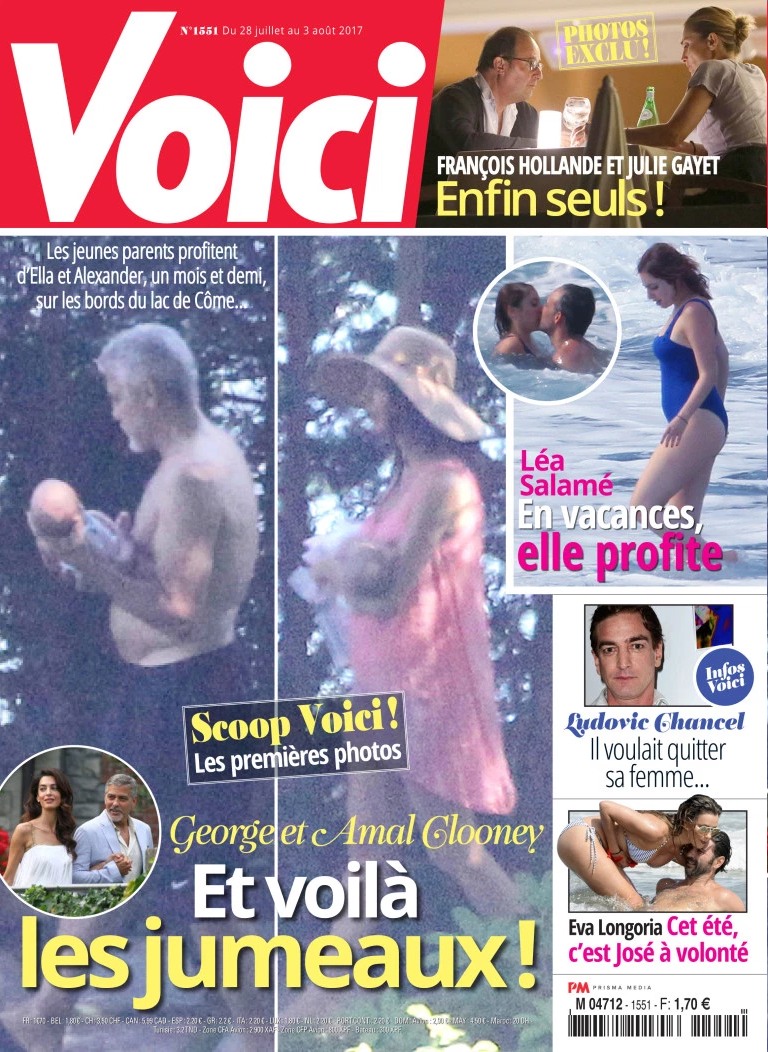 My queendom for a juicy gossip story this summer. I badly need some huge divorce or cheating scandal. I need something non-violent but shady as hell to get me through the last half of the summer (Taylor Swift, please do SOMETHING). Because the current gossip is like watching paint dry, right? So, this is what passes from gossip at the tail end of July: George Clooney and Amal's babies in Como, Italy. The Clooney family has been vacationing at George's Lake Como villa for weeks now, which is his usual summer vacation. He's very old-school European, our George. He sets aside two months or more every year to go to Como, and this is his first summer there as a father. His twins are almost two months old, and Amal's family is apparently on hand to help out. The French magazine Voici got some exclusive shots of George and Amal holding Alexander/Sasha and Ella (lord I hope they call that kid Sasha Clooney). George seems to be all about supporting the baby's neck!
Here's a milquetoast People Mag exclusive to go along with the new photo:
George and Amal Clooney's summer vacation in Italy has all the familiar hallmarks of their go-to July getaways: sun-kissed downtime at their villa on Lake Como and laughter-filled pasta dinners with friends.

This time, however, there are two newcomers on the la dolce vita scene: Ella and Alexander, the couple's 7-week-old twins. And the new parents are relishing every moment.

"George and Amal are very hands-on," a source tells PEOPLE in this week's issue. "The babies keep them very busy, but they both seem to love being parents."

"The weather has been fantastic — sunny and warm every day," the source adds. "George and Amal are enjoying the summer with their babies. Both seem very happy."
They're very happy. They're happy. It's fantastic. So happy. Much hands on. I'm not shading the Clooneys, I'm just desperate for scandal. Tell me they've hired twenty nannies already because they're going crazy. Tell me that Amal screams bloody murder at George constantly. Tell me that he's drowning himself in tequila. SOMETHING.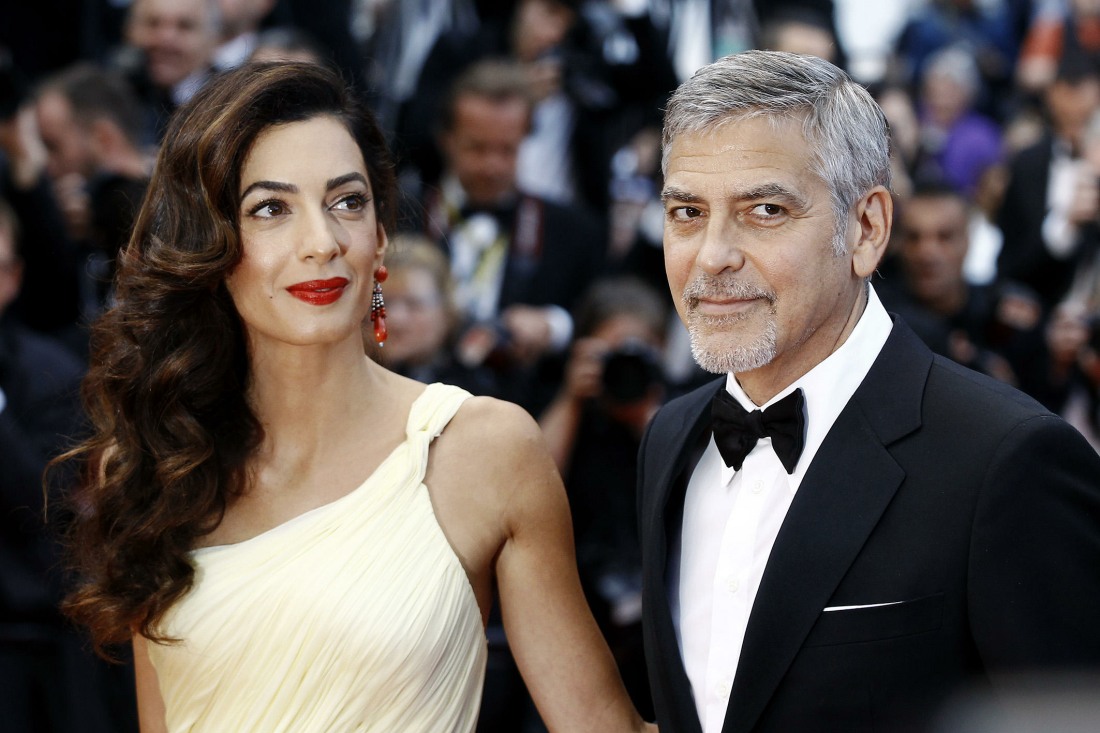 Photos courtesy of WENN, cover courtesy of Page Six & Voici.