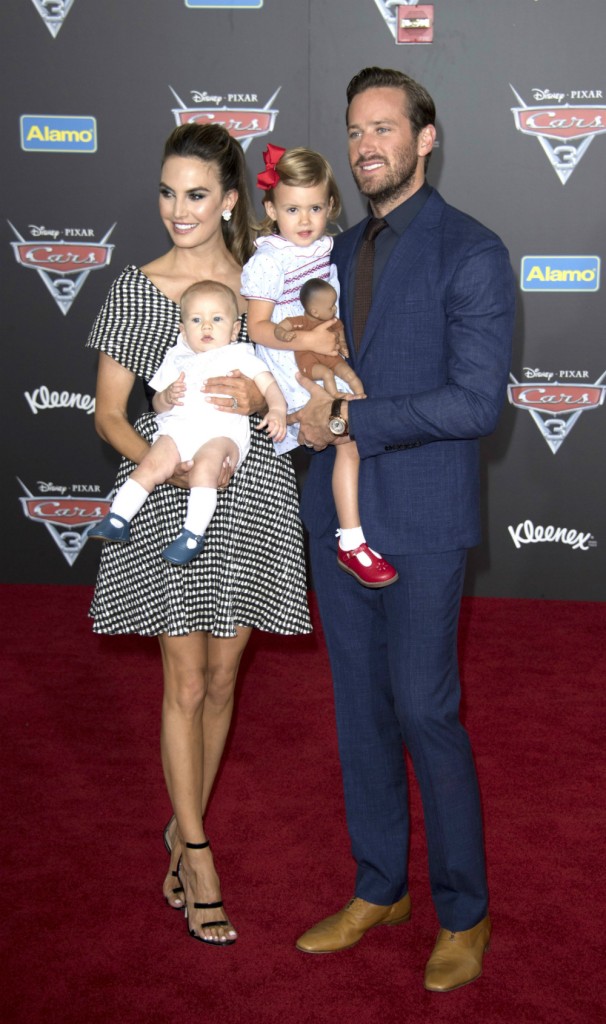 I find Armie Hammer very attractive, moreso in motion than photos. I really liked him (x2) in the Social Network. I actually enjoyed him in The Man From U.N.C.L.E. as well. Among the many projects Armie has coming up, he plays Oliver in the new film Call Me by Your Name, which should generate many discussions involving Armie. I hope so, I would welcome more of him on screen. Armie, who is the great-grandson of philanthropist Armand Hammer, is married to actress Elizabeth Chambers. They have two children: daughter Harper, age two, and a six-month old son named Ford. With a toddler and a newborn at home, the couple are trying to stay connected as spouses. One way they do this is by sticking to their rule of No Kid Talk on a date.
Their golden rule! It can be tough to plan a date night with two young kids at home. That's why when Armie Hammer and his wife, Elizabeth Chambers, do get the chance to sneak out they keep the conversation focused on themselves.

"We go to sushi, and we don't talk about the kids, that's the biggest thing," Chambers, 34, exclusively told Us Weekly at the HFPA Grants Banquet in Beverly Hills on Wednesday, August 2.

"We're not allowed to talk about the kids," Hammer, 30, chimed in. Chambers added: "We don't have date night just to tell cute kid stories."

Hammer admitted that they make time for each other "by force."

"It's hard when you're breastfeeding — my wife — it's hard cause there's only so much time you can leave," he explained. "You just make it work. You know? You figure it out. You have friends and family. You figure it out."
I appreciate what Armie and Elizabeth are going for, to focus on each other because they were a couple before they were parents. But I couldn't do it. The Mister and I leave the kids at home solely so we can talk about them and all the stupid things they do behind their backs. I mean, all the books say we aren't supposed to laugh at them to their faces, right? In truth, though, this isn't a bad idea and it probably should extend past just husbands and wives. Maybe moms and dads should have a time limit on kid-catch-up when they get together too. Many times, when I go out without my kids, I kind of want to leave being a mother back at home. It's not a knock on my kids or the job, just that, like most people, there are many facets to my life.
In addition to Call Me by Your Name, Armie voiced a character in Cars 3 (meh). But I'm really looking forward to him in Stanley Tucci's Final Portrait. Armie will play James Lord to Geoffrey Rush's Alberto Giacometti. Final Portrait comes out on the 18th, I posted the trailer below. It looks good, doesn't it? Like I said, I welcome more Armie.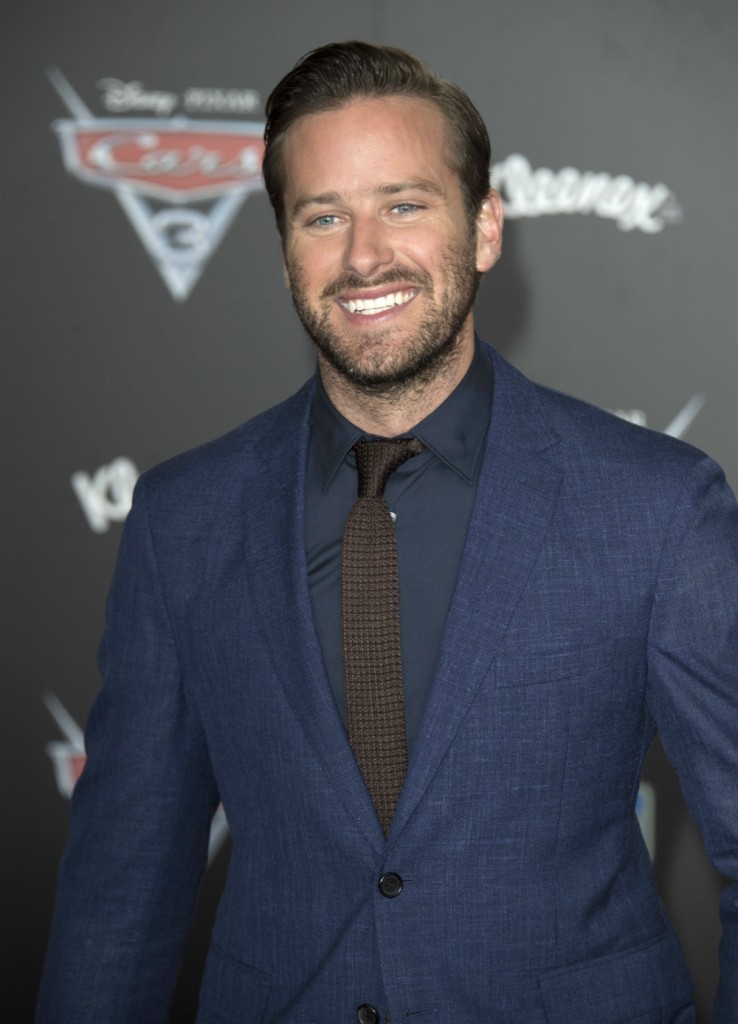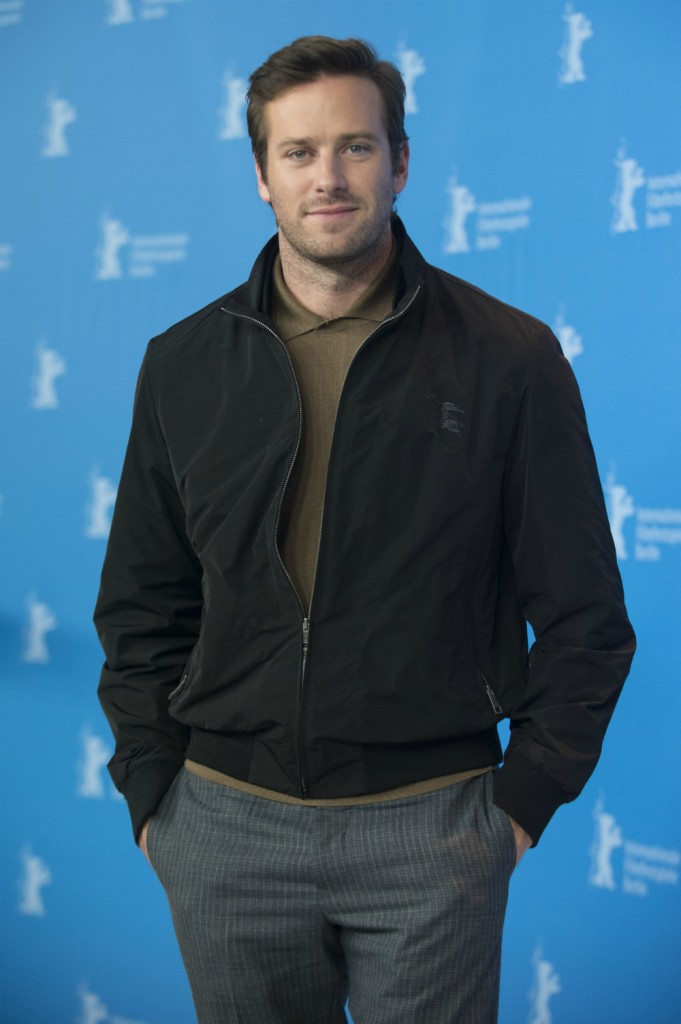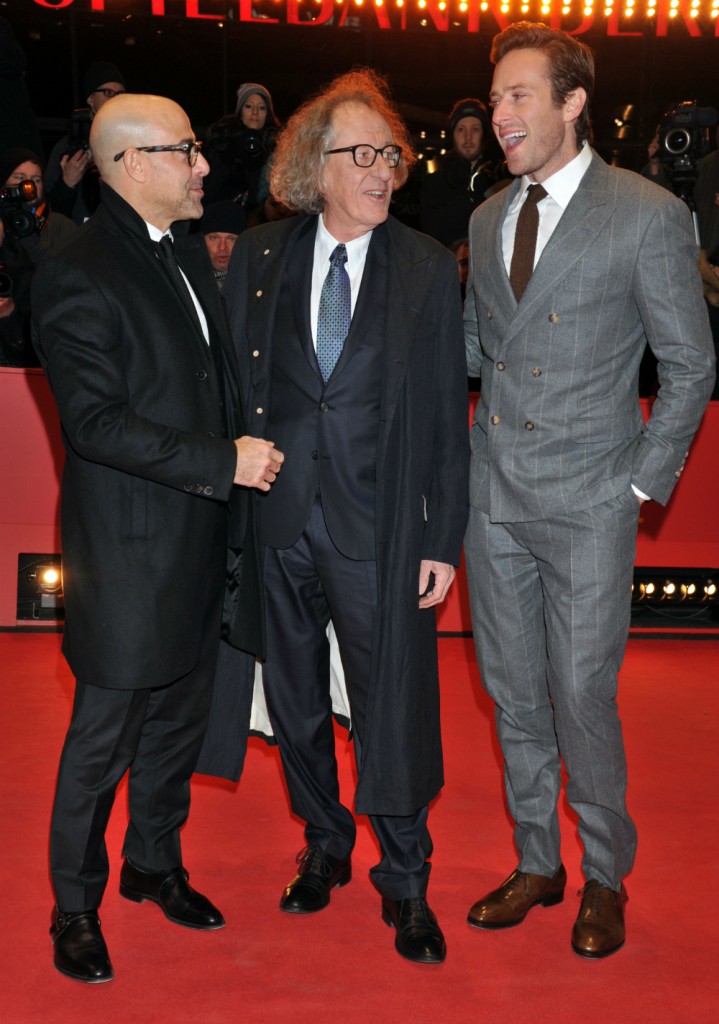 Photo credit: WENN Photos and YouTude