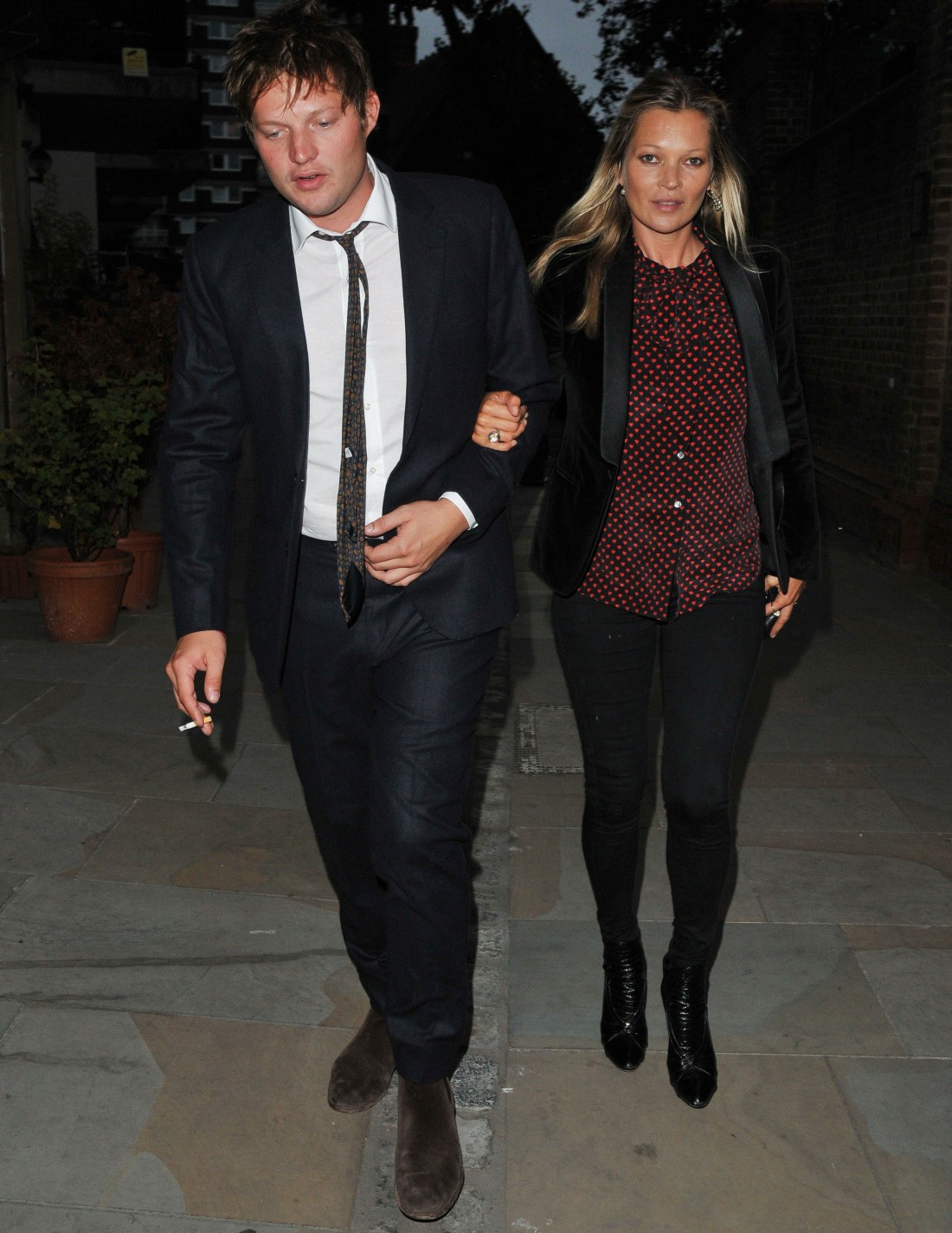 The other day, I was creeping on Architectural Digest's photos of Kate Moss's London home. Moss is usually so private about her personal life, I was surprised she allowed AD into her home. I was also surprised that her house is pretty normal – lots of wallpaper, lace curtains (ew) and mirrors. It's an interesting blend of British eccentricity and utter normalcy. I bring this up because Kate's house didn't seem especially kid friendly – her daughter, Lila Grace, is already 14 years old, and I bet you $20 that Kate treats her daughter more like a younger sister. I always sort of believed that Kate didn't want a second child after she had Lila, and that was possibly one of the reasons why Kate and Jamie Hince's marriage fell apart in 2015, as in he wanted kids and she was already done with it. Well, now Kate is dating Nikolai Von Bismarck, a 30-year-old aristocrat, and The Sun claims that Kate wants to have a baby with him.
Kate Moss has told pals she is planning to have a baby with lover Nikolai Von Bismarck. The supermodel, 43, wants to settle down with the aristocrat, 30, after he had a successful detox stint earlier this year. He has been spending more time with Kate and her daughter Lila Grace, 14, at their mansion in Highgate, North London.

A source said of the couple who started dating in 2015: "Kate and Nikolai are really happy at the moment and she is talking about wanting a baby with him. It is the logical next step for them as they are really settled and happy but do not plan to get married. They have been discussing names and Kate is really keen to give it a try although she would be an older Mum. They have just been on holiday to Italy together and all went well; they had a great time. And it was a much healthier trip than previous holidays when they have both been boozing. If they managed to get pregnant it would seal their relationship and mean Lila would have a younger brother or sister."

Catwalk queen Kate posed topless in a daring modelling shoot in a helicopter on Italy's Amalfi coast – before joining Nikolai for a sun-kissed break this week. The couple have previously enjoyed holidays in Brazil, Venice and Greece.
Kate has the means to get pregnant at her age, if she wanted to and if they couldn't conceive naturally. I think it's far more likely that Kate just wants to talk about it, the same way I talk about what kind of house I would buy if I won the lottery (as in, something that's not going to happen, but it's nice to think about). I tend to think Kate doesn't want any more kids, mostly because she enjoys her current life too much right now. She's dating a younger aristocrat, they go on vacation all the time, she's really into wallpaper right now… why ruin all of that with a baby?
Here's a cute video with Kate. She so rarely speaks on camera, so this is amazing.
Photographers "always ask" Kate Moss to take her clothes off. https://t.co/iOHzgjmvYr pic.twitter.com/UYXptKTZgj

— W magazine (@wmag) August 6, 2017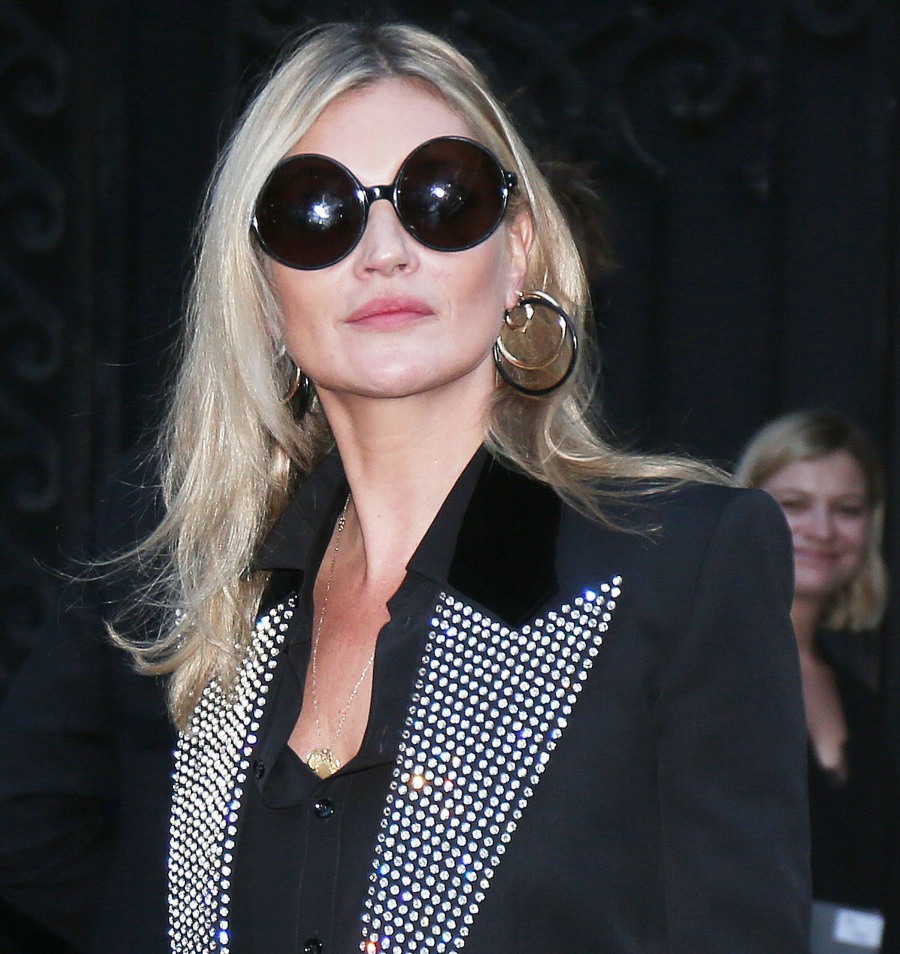 Photos courtesy of WENN and Backgrid.