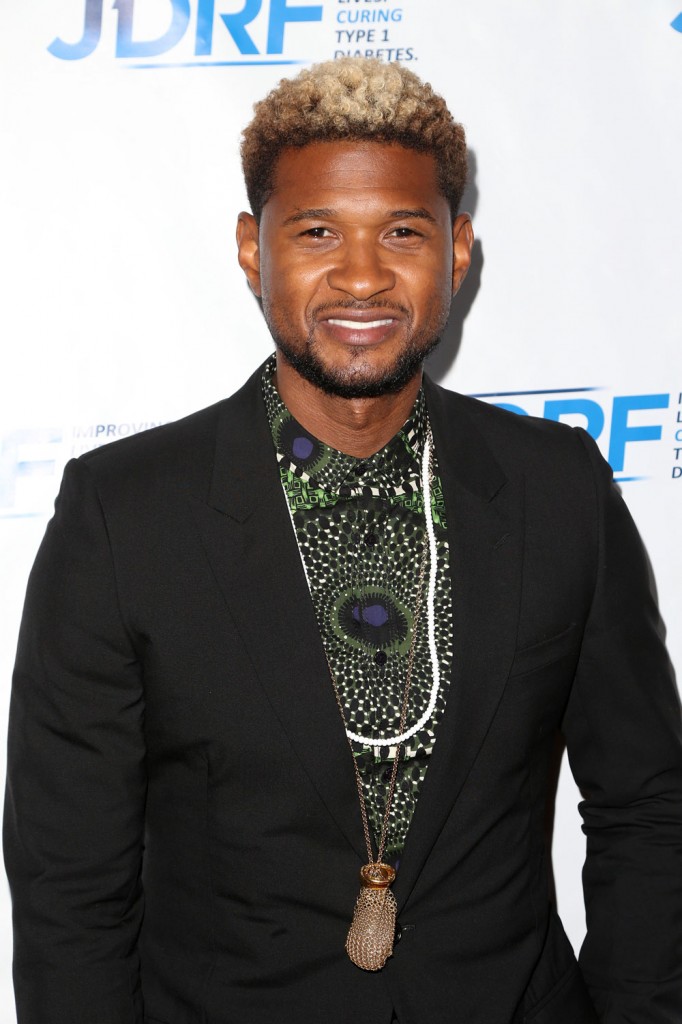 We haven't covered the "Usher spread herpes without informing his partner(s)" story until now for a couple of reasons. One is that it originated in Radar Online and was based on a lawsuit from 2012 claiming that Usher spread herpes to an partner by having unprotected sex with her without informing her of his status. That lawsuit was settled for $1.1 million. It seemed like old news frankly, and Radar is fond of hyping their exclusives which often aren't exclusives and which often don't prove whatever angle they're running. (See video of Kevin Hart "cheating" which shows no such thing.) Also, it all seemed rather sordid and like it wouldn't be in the news cycle for long. Well now that this older story has been in circulation, three more people, two women and a man, will sue Usher, 38, for allegedly doing the same thing to them, infecting them with herpes. Celebrity lawyer Lisa Bloom announced the lawsuit, along with the fact that she will hold a press conference with one of the plaintiffs today, Monday.
Weeks after it was revealed Usher reportedly paid a woman $1.1 million in 2012 to settle a lawsuit after she claimed to have contracted herpes from him, three more individuals are suing the singer alleging he failed to warn them of his STD diagnosis.

Attorney Lisa Bloom — who is representing Rob Kardashian's ex Blac Chyna in her revenge-porn case against the reality star — plans to file a lawsuit in California on Monday on behalf of the alleged victims, she stated in a press release on Friday.

While two of the accusers are named in the complaint as "Jane Doe" and "John Doe" and are choosing to remain private, a third accuser will speak out at a press conference after the suit is filed.

According to court documents filed by the celebrity stylist whom Usher, 38, settled the suit with in 2012, the "Confessions" singer was allegedly diagnosed with herpes around 2009 or 2010.
TMZ is reporting that one of the women suing Usher claims she had sex with him earlier this year. Usher has been married since 2015 to his second wife and manager, Grace Miguel. According to TMZ Grace is standing by Usher because she believes his story that this woman the woman who originally sued Usher, who is a friend of Usher's first wife, Tameka Foster, is out to get him. Court papers claim that Usher contracted herpes in 2009 or 2010, around when he divorced Tameka. Tameka claims that she does not have herpes. She wrote on Instagram "I'm good and my health everywhere is great."
I don't know Usher's deal but he's a famous performer and is likely able to charm the pants off anyone. I would feel sorry for him for being outed as bisexual in most other situations, but not if he knowingly spread genital herpes to multiple partners without informing them. That's despicable and I hope his partners receive compensation.
PSA: If you meet a dude who seems too good to be true, sweeps you off your feet right away and has excuses why he can't wear a condom, run! If he disappears a lot and often cancels at the last minute chances are good he's doing this to other women and/or men. If you fell for this you're only human. Just dump him if you can, get to the clinic and get tested. I have heard this story too many times and I would bet that celebrities like Usher are experts at it.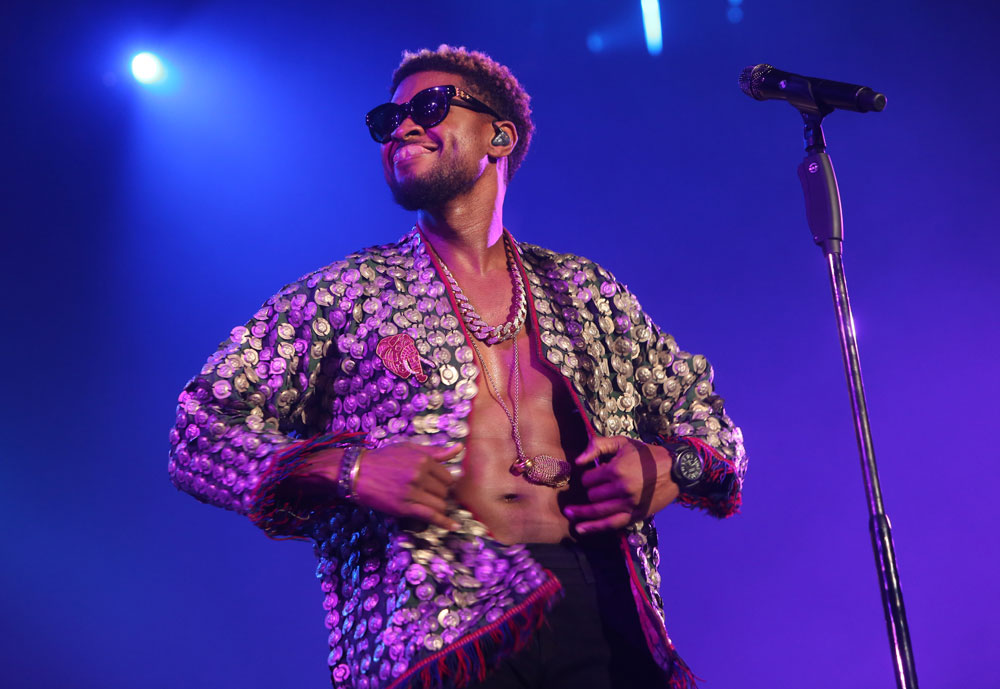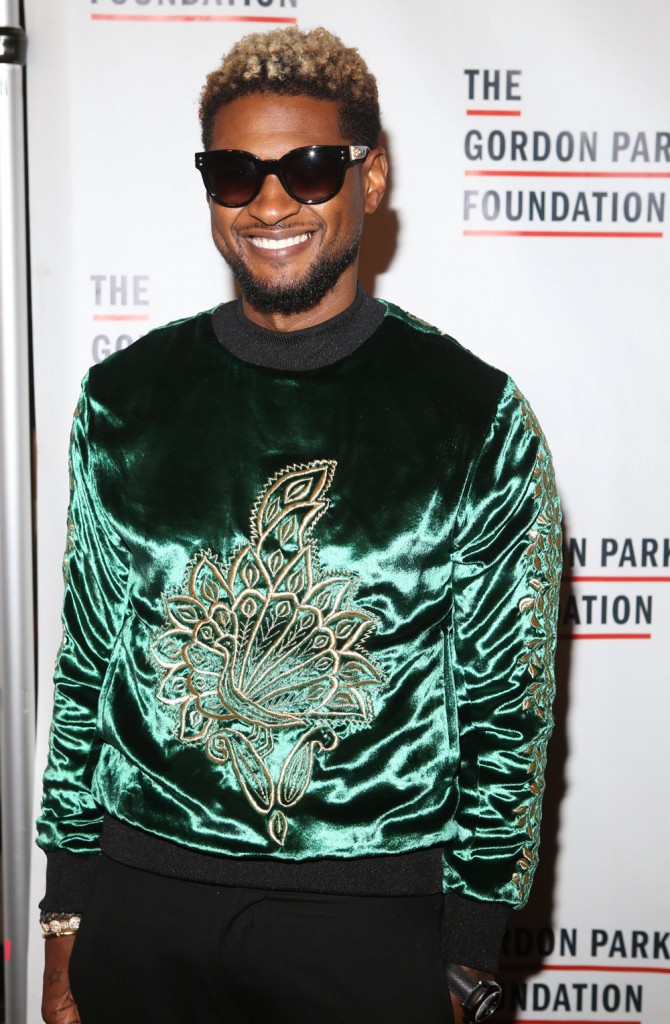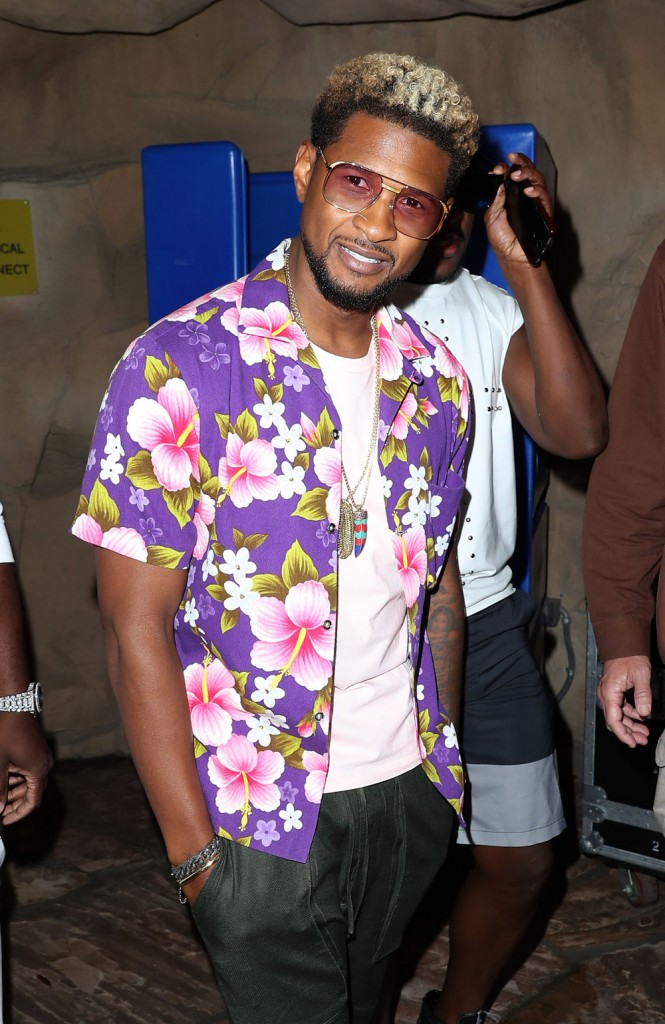 Photos credit: WENN.com