Katy Perry and Robert Pattinson have literally been friends for years. I remember covering stories about the friendship back when Robsten was forever. I don't know how Katy and Rob came to be so close, but it really has been a while. Katy was absolutely on Team Rob when it came to Rob and Kristen Stewart's breakup too – Katy was one of the first women he was seen with after Kristen cheated on him. Of course, it's more than possible that Katy and Rob hooked up at some point, or that they even dated for a short time, very quietly. But whatever happened between them, it seemed to be mostly about friendship. Which is why I'm not buying this:
Katy Perry and Robert Pattinson Cozy Up Fueling Dating Rumors https://t.co/tFJY3fSFXf

— TMZ (@TMZ) August 6, 2017
So, Katy and Rob went out to dinner on Saturday night. They went for drinks or food or both at the Sunset Tower Hotel and now TMZ claims that they looked "super cozy" and it might have been a "possible hook up." Keep in mind, Rob and FKA Twigs are still very much together, at least they were the last time anyone checked. Just a few weeks ago, Rob indicated as much in his Howard Stern interview. Twigs was with Rob at Cannes this year too. Of course, TMZ also notes that Rob and Katy were with "a few other people" but "when the pic was taken they clearly broke off from the crowd." TMZ has heard rumors that Rob and Katy "started dating after Katy split from Orlando Bloom." I say… no. I say they're still just friends.
… Of course, now I am worried about Twigs & Sparkles. They're kind of my favorite couple these days.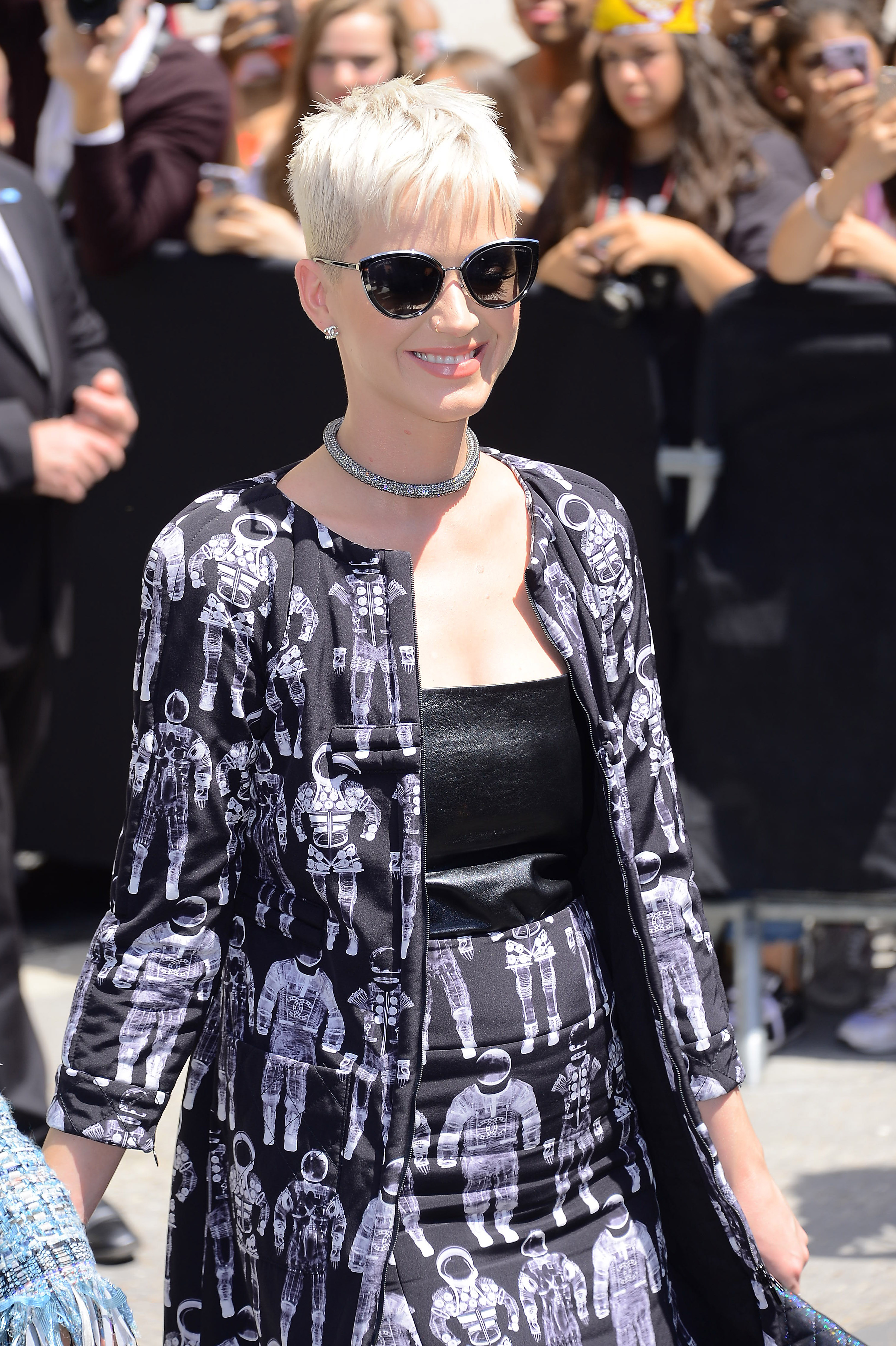 Photos courtesy of WENN, Getty & Backgrid.