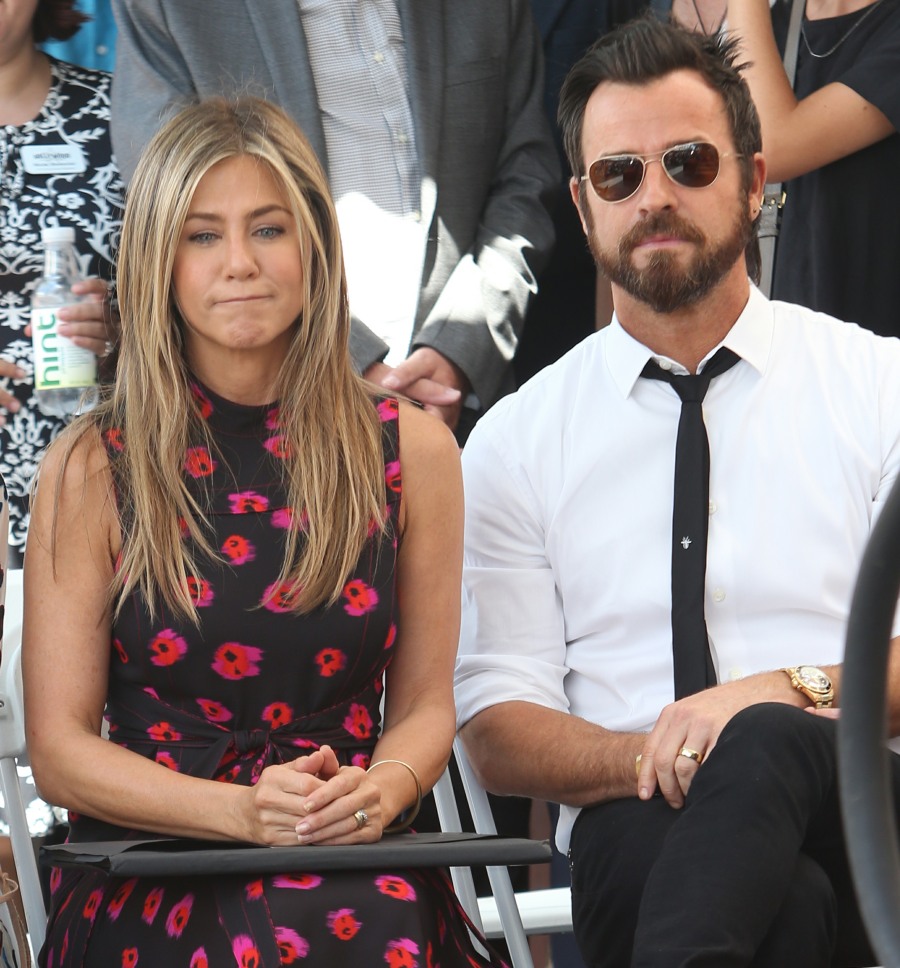 Years ago, Jennifer Aniston and Justin Theroux went on something of a real estate binge. It was mostly Jennifer – as in, it was her money – but she was buying properties for herself and Justin and their life together. Over the course of two years, it felt like she bought and sold like four properties in LA and New York, and I honestly didn't keep track of everything. I know they have a big palatial property in Bel Air. I know Justin has always held onto his original New York apartment, the one he shared with Heidi Bivens before Jen came along. I think that's the same apartment being referenced in these stories – there's a mention in one of the TMZ stories about "Justin's ex", so yeah… this has been Justin's apartment for years, before he even met Jennifer.
In mid-May, TMZ reported that Justin was at war with his neighbor at this Greenwich Village apartment. He and Jennifer were doing renovations to the co-op, and the downstairs neighbor pitched a fit about how Justin needed to spend extra money to soundproof the place. When Justin refused, the neighbor "launched a nasty campaign … including threats to cut the water and electricity lines that run to Justin's roof deck, harassing construction workers at the home and perhaps worst of all … threatening to prune Justin's ivy." The neighbor also threatened to go to the press with allegations which "would not please Justin or his wife or their respective publicists." Justin sued the guy. And now the neighbor has responded to the lawsuit:
Justin Theroux's war with his NYC neighbor is actually pretty one-sided — Justin does all the damage and the downstairs neighbor's left to deal with it … according to new legal docs filed by the guy. Norman Resnicow responded to Theroux's recent harassment lawsuit against him, claiming he and his wife have been terrorized by the actor's rude behavior at their Greenwich Village co-op for years … including endless barking from his rescue dogs left isolated for long periods, dropping heavy weights on the floor at 3 AM and angry outbursts.

Despite all this, according to the docs, Resnicow has actually had Theroux's back in the past — including when he was the co-op president — and the 2 have a history of "friendly relations and cooperation." That's why he calls Justin's allegations against him … "as fictional as the television series in which he recently starred." For example, Norman claims Jennifer Aniston's hubby asked him to help quietly kick Justin's ex-gf out of his apartment.

Resnicow says he's been nothing but helpful to Justin, yet J.T. won't return the favor by soundproofing his unit, and that's why Resnicow has pitched a fit from time to time. We reached out to Justin, so far no word back.
"Norman claims Jennifer Aniston's hubby asked him to help quietly kick Justin's ex-gf out of his apartment." Ouch. And yet another pang of sympathy for Heidi Bivens. Of course, we already sort of knew that the situation was pretty tricky – Bivens moved out of the apartment in June 2011, after Justin and Jennifer were seen traipsing all over LA together (and Justin and Jennifer allegedly began an affair the previous year). So, again, Heidi Bivens was treated very shabbily in the end of that 14-year relationship. As for the other allegations… Justin lifts weights at 3 AM? He and Jennifer yell at each other all the time? Hm…
Also: neighbor drama is always some of the best drama. My new neighbors on one side have a ROOSTER. I'm living next to a rooster. I've honestly gotten used to it at this point. COCKADOODLEDOO.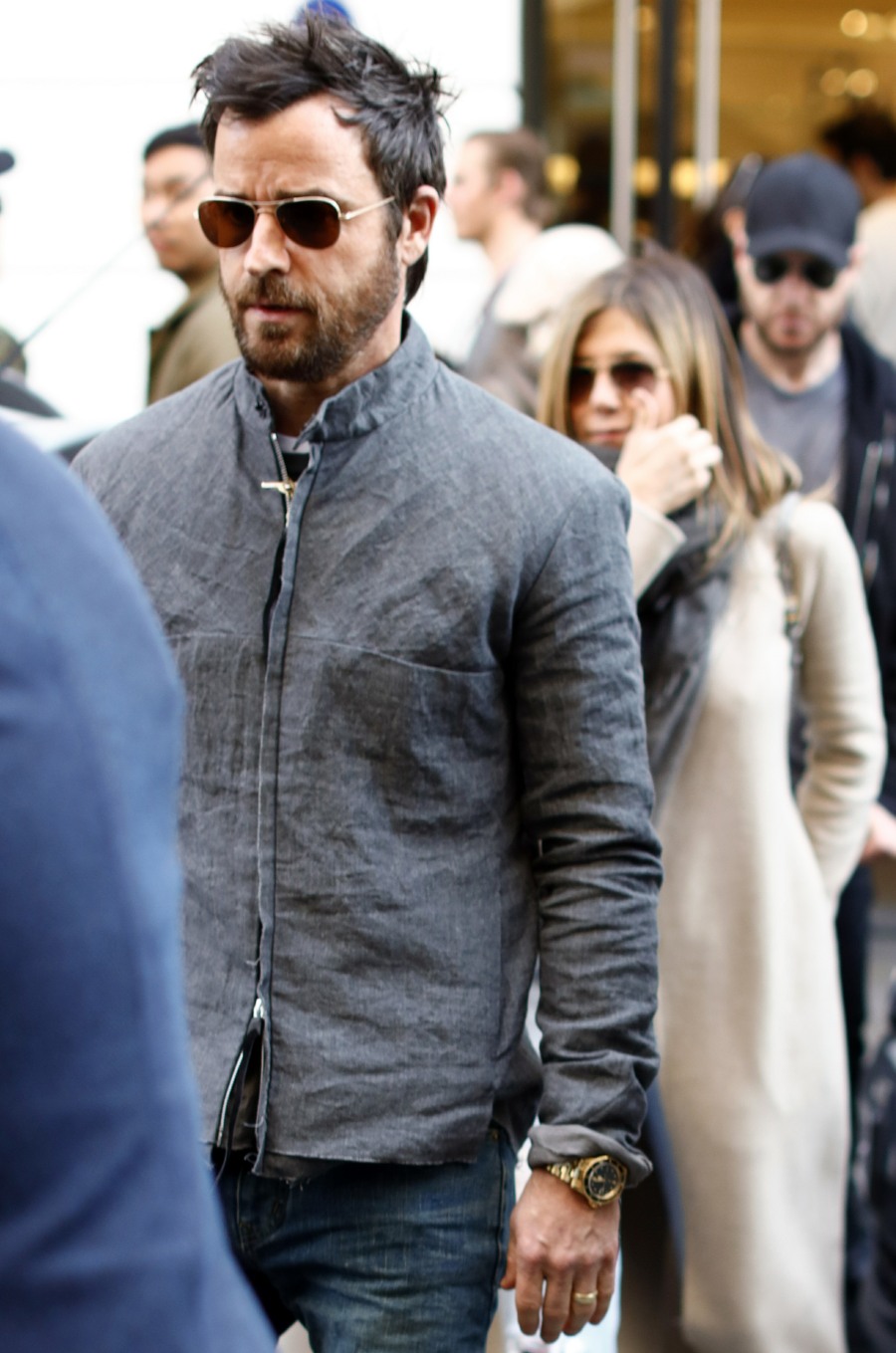 Photos courtesy of WENN.