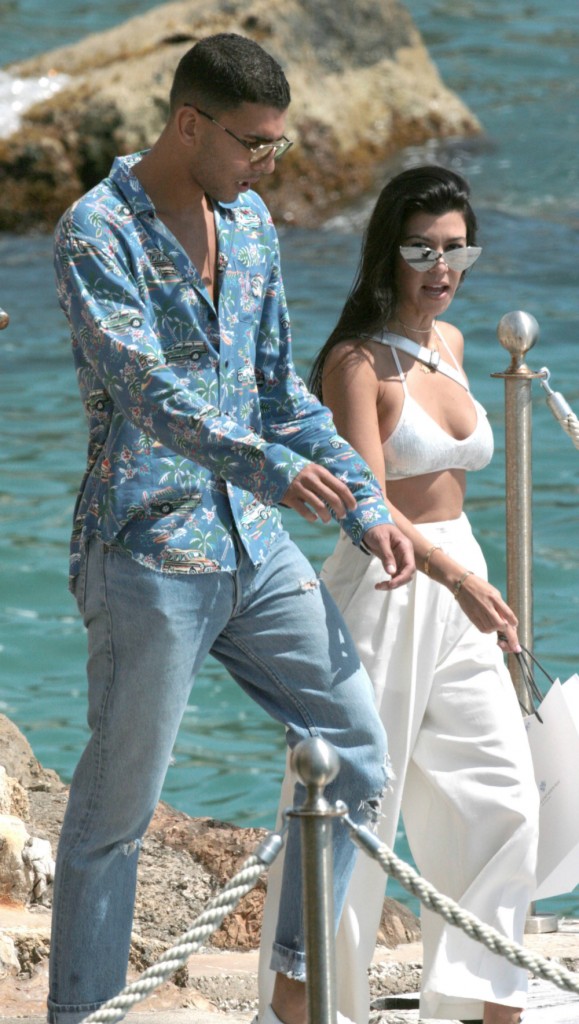 Kourtney Kardashian wants us to know that she is still dating a very young and attractive model. She also wants us to know that it's not serious and she's just hanging out with him because it's fun. Not only is her youngling, Younes Bendjima, look just as good as she does in a swimsuit, they love going on vacations together. Because it's fun, just like their relationship: fun. That's the point of this People story, that Kourt's dating a HOT model who is FUN and they vacation together but it is NOT serious. That's it.
The Keeping Up With the Kardashians star, 38, has been enjoying her time with new (and much younger) beau Younes Bendjima. A source close to the reality TV show tells PEOPLE Kardashian "likes her relationship with Younes, because it's all fun and play."

The mother of three has been vacationing with Bendjima, 23, in Egypt, with the source adding, "Kourtney had the best trip."

"She likes going to exotic places with him," the source says. "They already have another trip planned. She seems very happy."

Kardashian jetted to Egypt earlier this month "with Younes and several friends," including her BFF Simon Huck, a source said.

"She is single and having fun," a source told PEOPLE at the time, noting that the fling is "not serious." "She sees him when she has time. Everyone likes him. It's very innocent."
I wish I could woot it up for Kourtney because fun, non-serious relationships with energetic people we find attractive are a blast. Instead it makes me sad that all she is defined by is her relationships. She keeps trying to get some kind of sponsorship/brand deal like her sisters but they never go anywhere. When she promotes something like her love potions, they become punchlines, not endorsement deals. So Kourtney reverts back to getting her name in the headlines with her relationships. Whether it's her back-and-forth with her ex Scott Disick (who apparently unfollowed Kourt's Instagram because the pics with Younes were "too painful") or her random flings with the likes of Justin Bieber, that's Kourtney's media hook. I feel like Kourtney keeps reiterating the casualness of the relationship to make herself appear desirable and not because she's embarrassed by the age difference.
Of course, the vacations also provide an excellent opportunity for Kourt to take bikini selfies, which seems to be her new favorite pastime. Meanwhile, buried among the relationship stories and the endless parade of bathing suits, is a story about Kourtney considering going back to school to study law. Kourtney and Rob are the only two of the children with college degrees. According to this article, although she's considered it many times, this past year Kourtney became very serious about continuing her education. Maybe it's bunk, maybe she won't ever get past the 'considering' phase but Jiminey Cricket, at least it shakes up her narrative.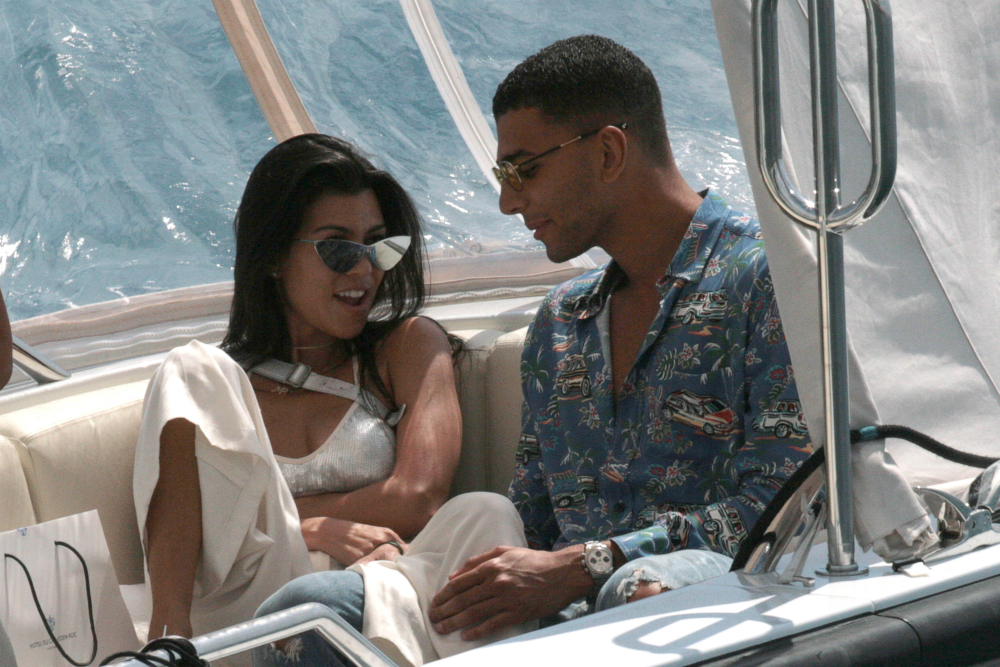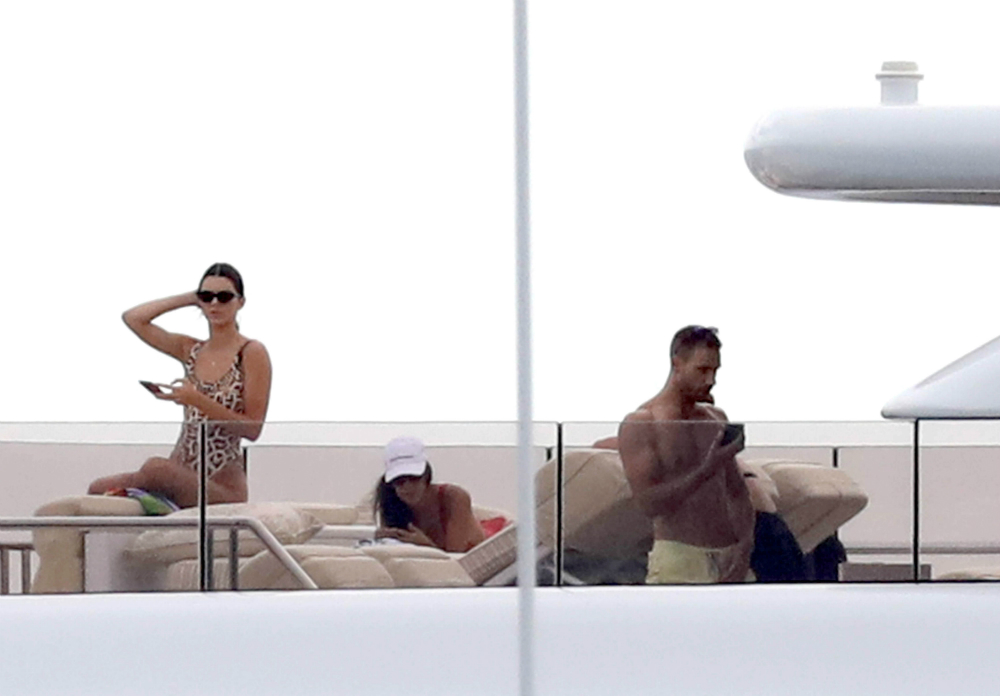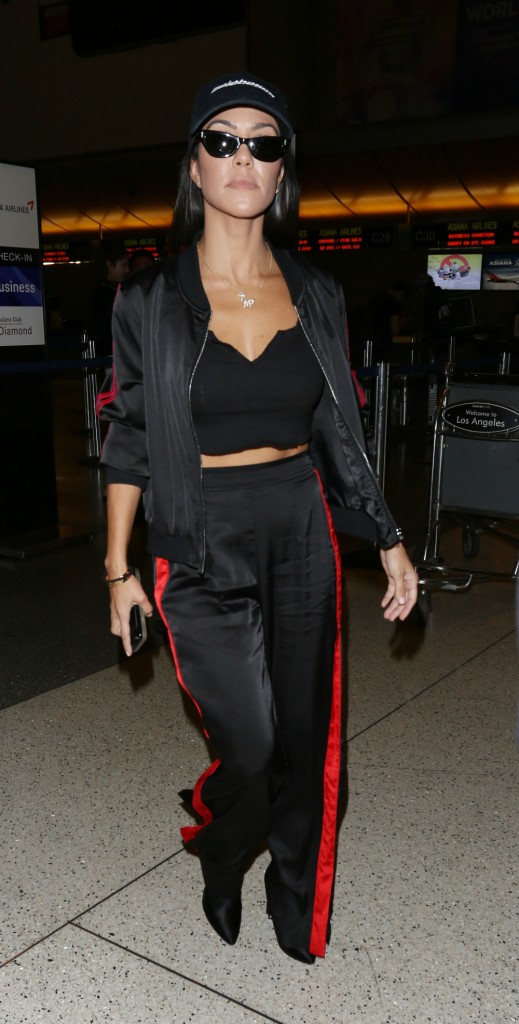 Photo credit: WENN Photos