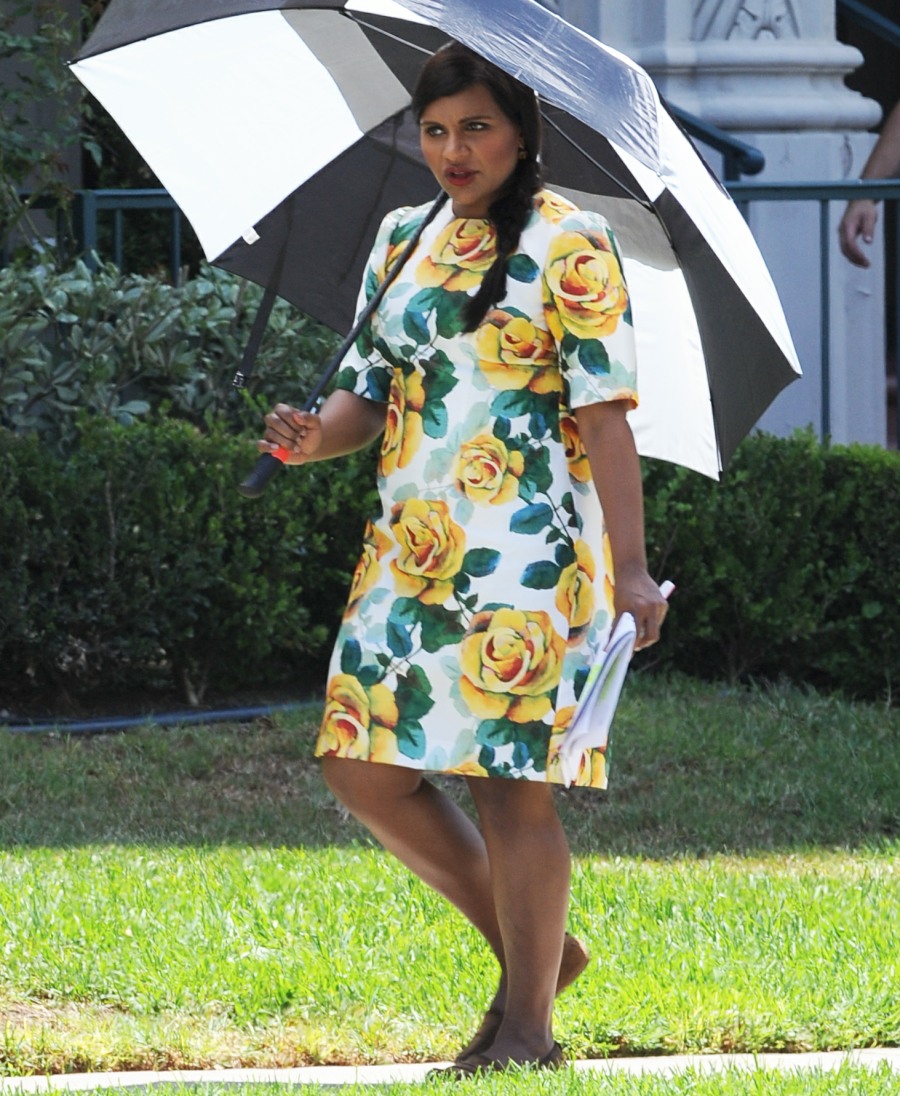 The final season of The Mindy Project starts in September, on Hulu. I forgot that was happening, and I forgot that Mindy Kaling would be doing press for the final season. Mindy has not given any kind of interview or statement since her pregnancy was announced – she hadn't even personally confirmed her pregnancy before this Today Show interview. Willie Geist interviewed Mindy for a segment which will air on Sunday. They've released one clip, where Mindy is obviously talking about her pregnancy and how she has no control over anything. Here's part of what she says:
Willie Geist asks Kaling how she feels about the prospect of motherhood. "Really excited," Kaling replies. "It's so unknown to me. I have a lot of control over a lot of aspects of my life, and this is one where I'm like, 'Okay, it's out of my hands,' which is kind of a fun feeling."

The Mindy Project creator also talks about her close relationship with her late mother, who she says was "incredibly fierce and so devoted to us, just loved us and really wanted us to be happy no matter what we did." Kaling adds that if she could give her child the same support and open-mindedness that her mother gave her, she would be "so happy."

The A Wrinkle in Time star also jokes about finally being able to critique other parents now that she's about to have a kid of her own. "It's so easy to criticize parenting until you're a parent," she says, "so one of the nice things about becoming a parent is that I'll be able to openly criticize other parenting because I will have a child."
You can see the interview clip here (I'm also including it below, but just in case you can't see the video here). Obviously, this is a more soft-focus interview and Mindy is slowly being folded into the Motherhood Industrial Complex, and she's doing it with grace. I feel like the only reason Mindy chatted with Willie in particular was because he would adhere to a rule about NOT asking about the father. Who is the father?! We still don't know. It's none of our business, of course. But I would still love to know – rando Kiwi or BJ Novak? Or Chris Pine (God, I would love that). It's also crazy to me that she's like six months pregnant (or more) and she's barely showing.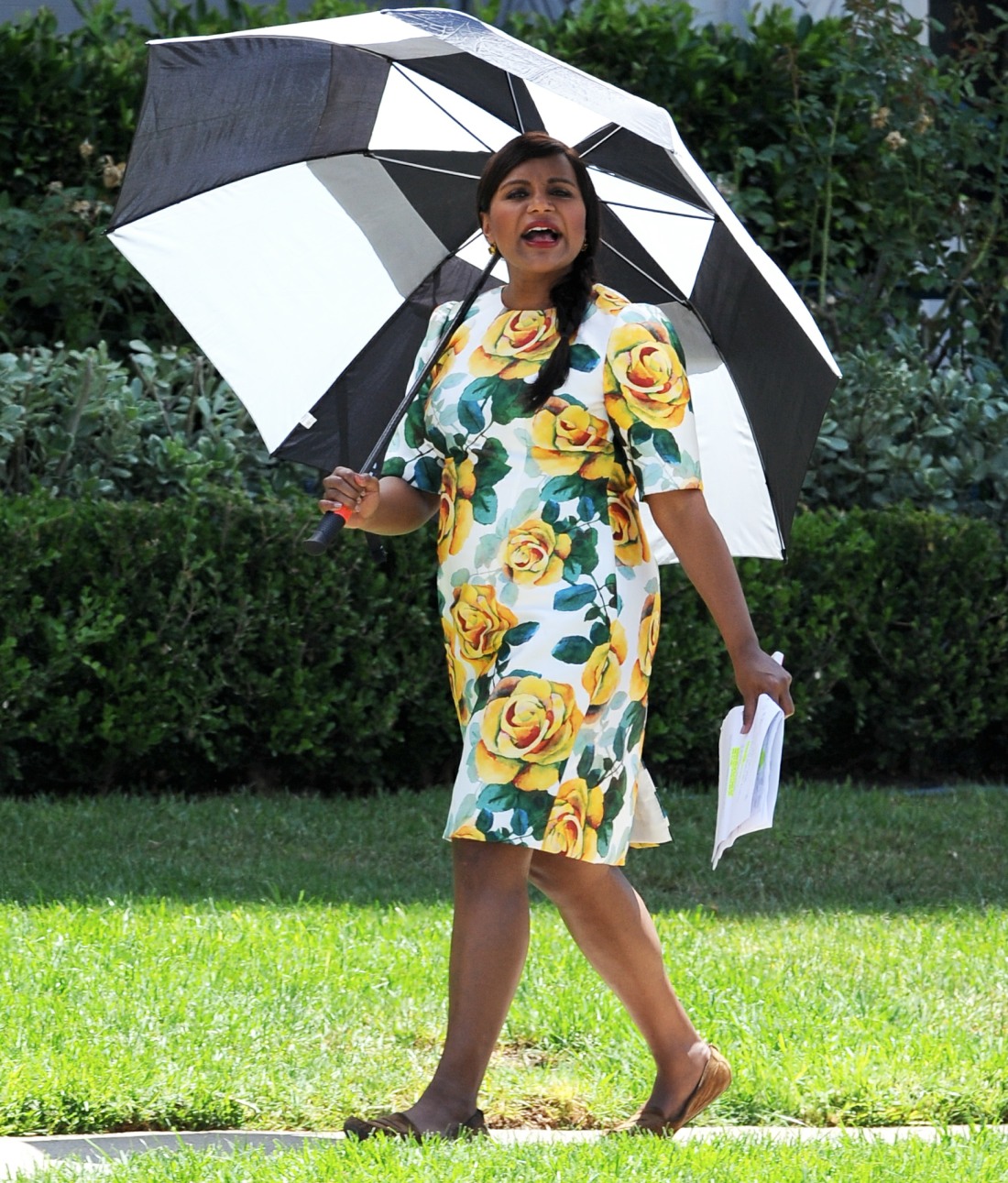 Photos courtesy of WENN.