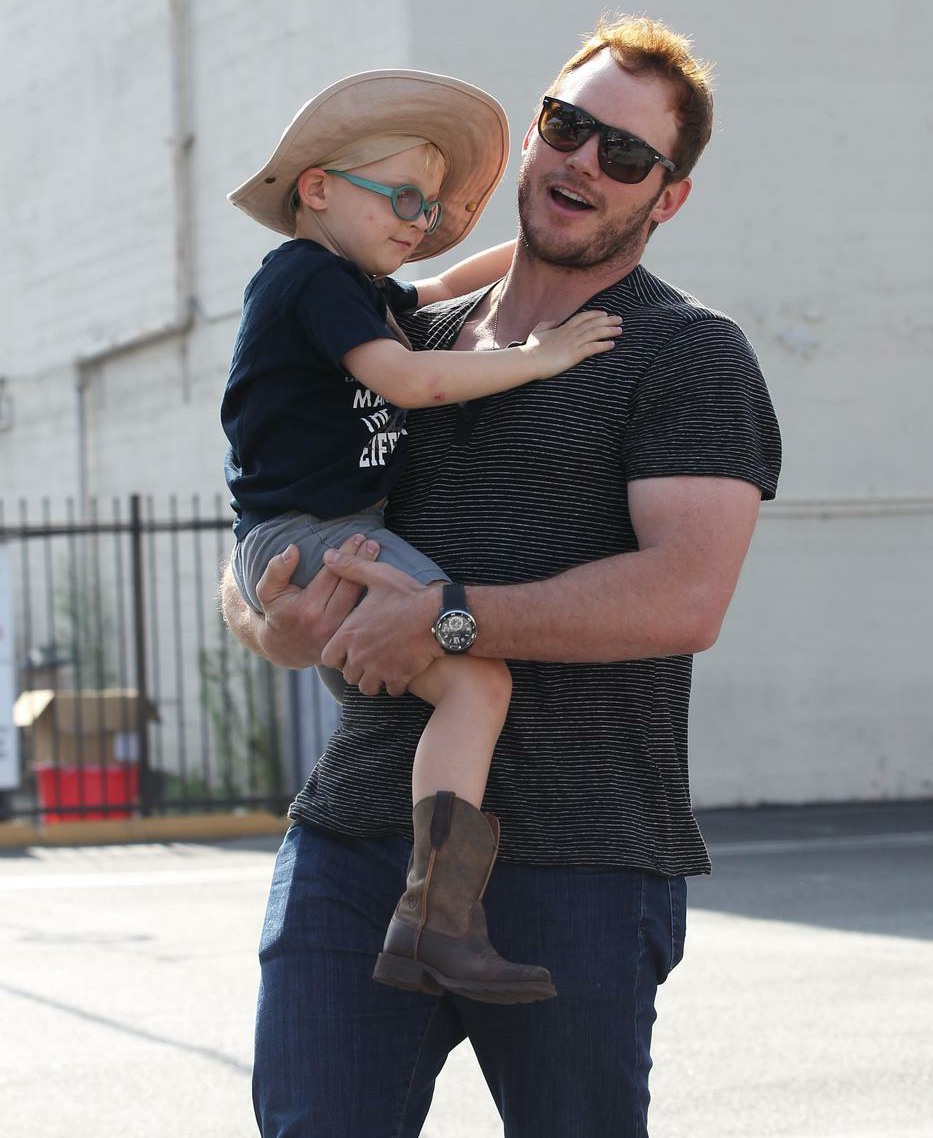 Here are some photos of Chris Pratt with his son Jack on Sunday. Pratt is going with "The Jennifer Garner Method" of PR management, which involves pap strolling with the kids at church following a divorce/separation announcement. Media outlets made a big deal about how Pratt isn't wearing his wedding ring. But… why would he be wearing it? They announced their split more than a week ago. Speaking of, People Magazine has an obvious update on the situation:
Chris Pratt's sudden superstardom became a major strain on his marriage to Anna Faris.

"He was gone for a great deal of time, one movie after another," a source tells PEOPLE in this week's issue. "It made her very sad."

Since tying the knot in 2009, Pratt went from being known for his silly Parks and Recreations character to starring in blockbuster franchises like Guardians of the Galaxy and Jurassic World. The pair announced their separation on Aug. 6, explaining in a joint statement that they "tried hard for a long time" and feel "really disappointed" for not being able to make their relationship work.

"They really didn't have a roadmap for what this would all be like," the insider continues. "They are both fun-loving and gregarious types, but she had much difficulty with the separation."
I mean… sure, I totally believe that was a factor. Even more than the fact that Pratt was away for long stretches of time was the fact that he became truly A-list, one of the Marvel Chrises, and the latest star of the Jurassic franchise too. His star was on the rise at hyperspeed, and Anna's star was declining steadily. Some celebrity partnerships can handle that sudden imbalance, but most can't.
Anna Faris also spoke a bit about her split on her Unqualified podcast on Tuesday:
"Hey, dear listeners: I just want to thank you all so much for all the love I've been receiving, and I truly love you," she said. Later on in the episode, she did touch on the importance of self-worth and being valued in a relationship while answering a question from a woman struggling with her boyfriend and one of his co-workers.

"Don't be afraid of the future. You're young. You're in L.A.," Faris said. "There's a lot of amazing people out there. Don't feel afraid to feel your independence if things aren't right. I made that mistake, I think, a little bit feeling like, 'I'm checking my relationship off the list,' and, um—The final advice I could give you would be know your worth, know your independence, know that you're young, and there's so many people out there. There's so much life experience. I hope you get to live it all and experience a whole lot of people. Life is too short for you to be in relationships where you're not feeling like this isn't fully right or somebody doesn't have your back or somebody doesn't value you in every way."
Are those pointed comments about her own relationship, or did she just give specific advice to one person? We'll never know.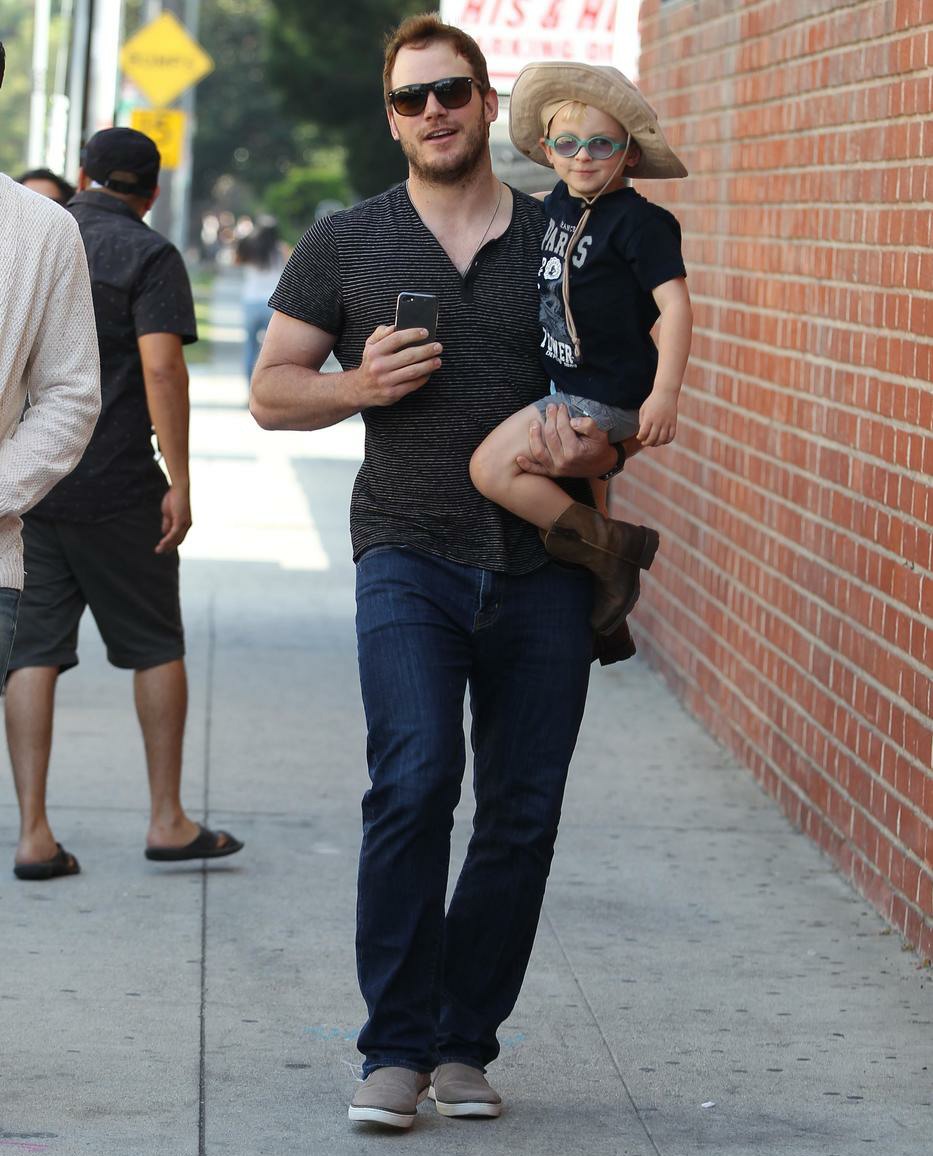 Photos courtesy of WENN, Pacific Coast News.