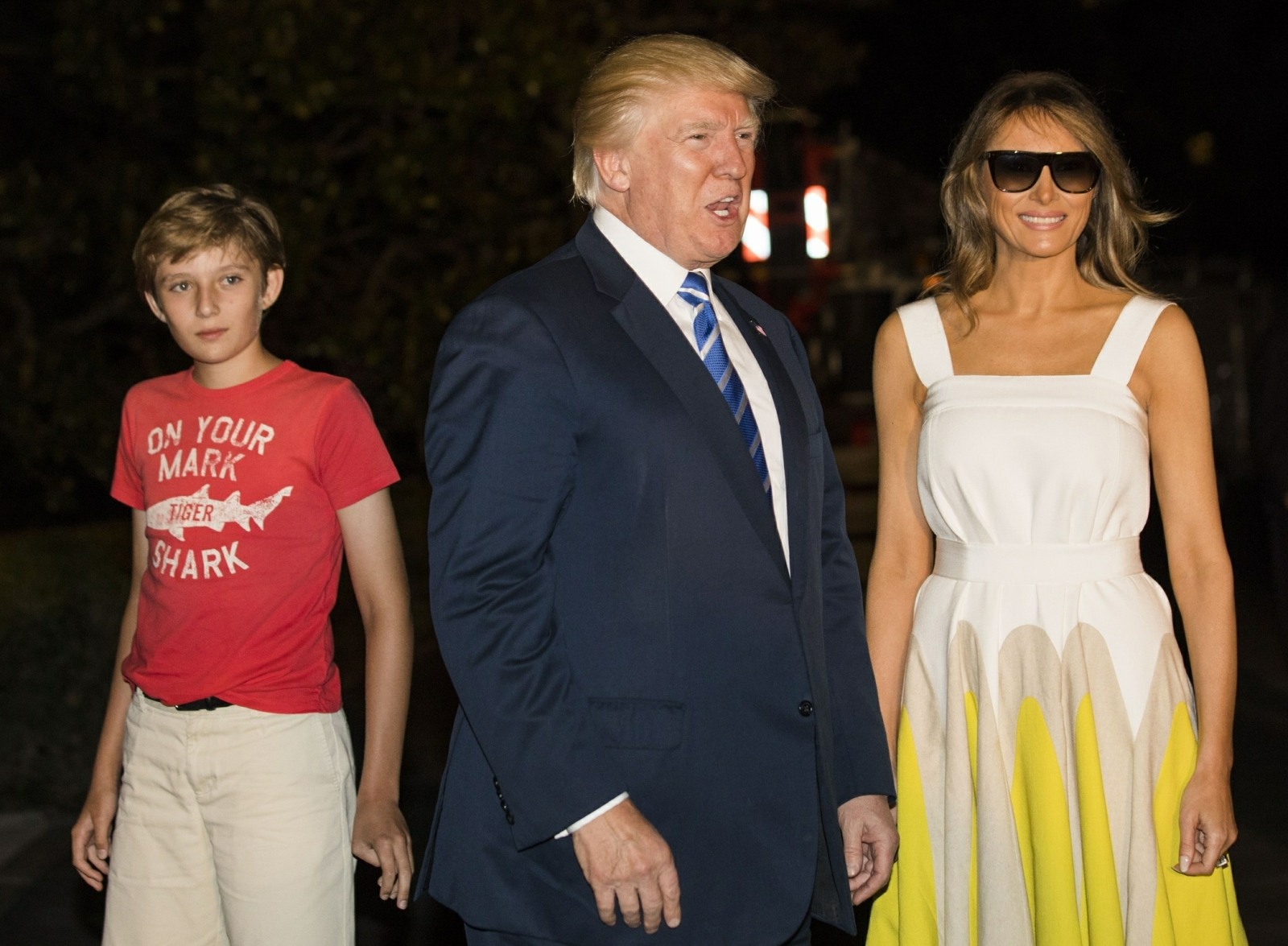 Donald Trump's 11-year-old son Barron has been photographed more and more the past few months, mostly as he's being shuffled along back and forth from the White House and various Trump-owned golf clubs. These photos are from Sunday night, as the Trumps arrived back at the White House after their deplorable "vacation." Barron wore an absolutely adorable "On Your Mark Tiger Shark" t-shirt from J.Crew. Barron wears a lot of J.Crew Kids clothes, and whenever he's photographed in them, the clothes tend to sell out. He's like Duchess Kate in that way! Personally, I want everyone in this administration to rot in jail, but I'm cool with Barron. He's just a kid and I get a kick out of his awkward-tween style. He has a great eye for cool t-shirts and I would wear the hell out of his shark t-shirt if it came in my size.
Still, the Republicans aren't happy about Barron's cool-kid style. The Daily Caller – a deplorable publication – ran a story called "It's High Time Barron Trump Starts Dressing Like He's In the White House." FOR THE LOVE OF GOD. He's 11 years old! What is he supposed to do, wear a suit throughout the weekend? In any case, Chelsea Clinton – of all people – decided to defend Barron:
It's high time the media & everyone leave Barron Trump alone & let him have the private childhood he deserves https://t.co/Wxq51TvgDX

— Chelsea Clinton (@ChelseaClinton) August 21, 2017
This isn't the first time she's defended him, and I suspect it won't be the last. I'd just like to point out that for the most part, it's more progressive media figures and Democrats who are defending Barron Trump. His own father uses the 11-year-old as a human shield from criticism. It's a conservative media outlet which is bitching about his style. Remember when the Obama daughters were told by GOP aide that they needed to stop dressing like teenage girls? Good times. #LetKidsDressLikeKids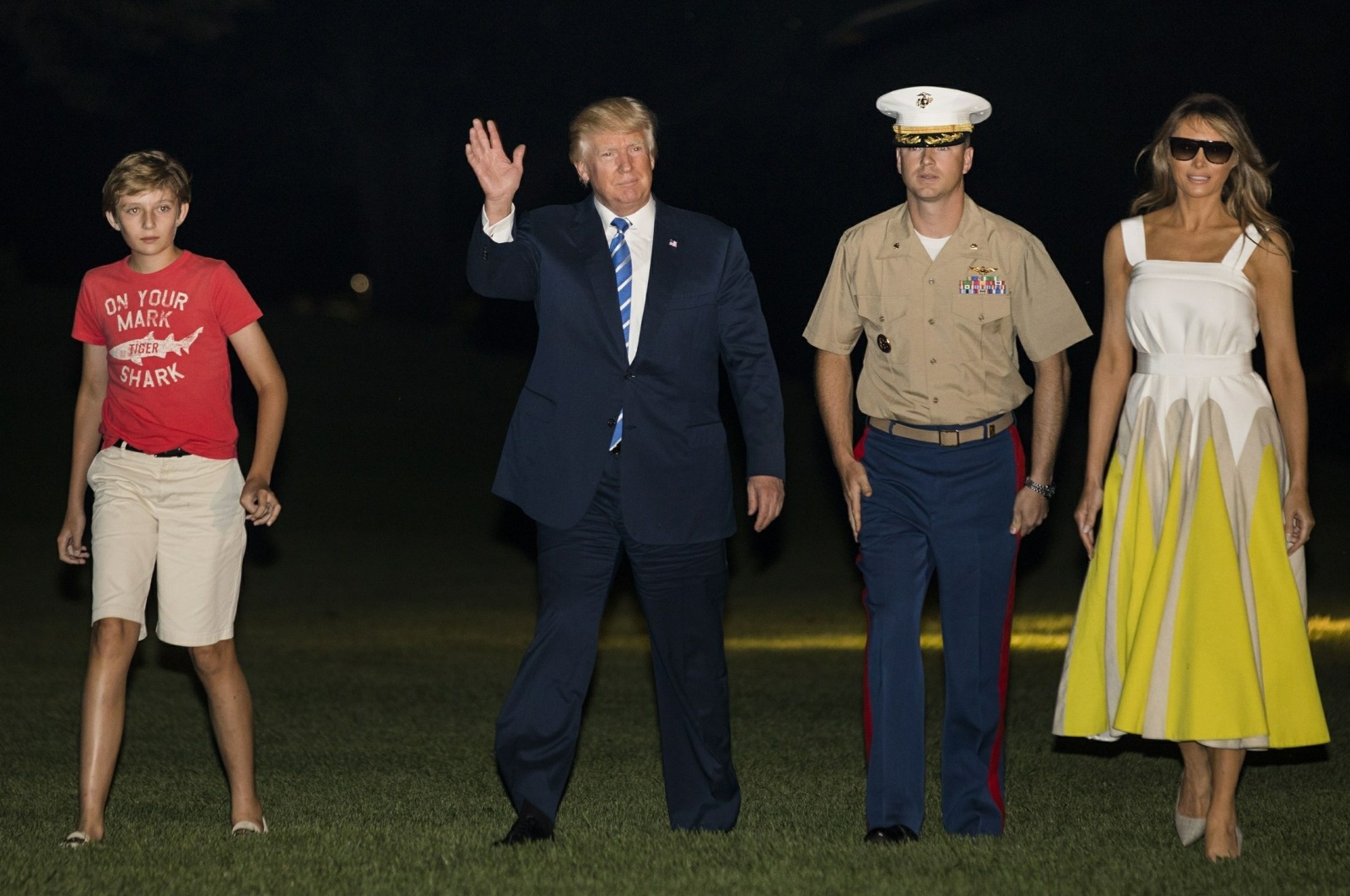 Photos courtesy of Backgrid.