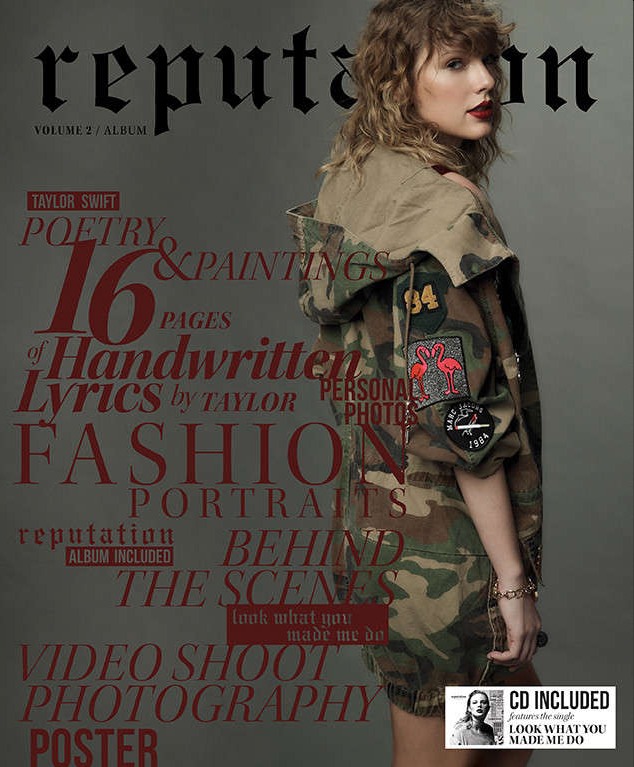 Does anyone else miss the silly CGI snake videos? I do. Now that we're full throttle into The Taylor Swift Bonanza, I regret my eagerness for this. True, the summer has been boring as hell and Taylor's absence was a big reason for that. So I like that there are now like twenty Swifty stories and that's always fun. But why do I feel all angsty about this? I guess I was hoping that Taylor's 2017 brand would be a bit different. So far, she's given us what we expected – the same old Taylor, only this time she's not wrapping herself up in a twee, pseudo-innocent brand. She's still the Forever Victim, but she's also openly a bully too.
Anyway, what's new now? Taylor is releasing two "collector's edition magazines" which will be exclusive to Target stores. The magazines will be released on November 10, the same day her album drops. She posted one of the covers on Instagram with this message: "There will be no further explanation. There will just be reputation." NOW GET IN FORMATION. Good God, is she actually trying to "homage" Beyonce's "Formation"? I told you guys this was like the petty white Mean Girl version of Lemonade. I TOLD YOU. From E! News:
Taylor Swift is about to become a publishing powerhouse. In celebration of her new album Reputation, the "Look What You Made Me Do" singer has teamed up with Target to release two collector's edition magazines, which will be out Nov. 10.

The Reputation Vol. 1 cover was shot by Mert & Marcus and styled by Joseph Cassell; Swift hired hairstylist Paul Hanlon, makeup artist Isamaya Ffrench and manicurist Lorraine Griffin for the shoot. Reputation Vol. 2 was shot by Benny Horne and styled by Cassell, who put her in Marc Jacobs' $1,500 embellished camouflage-print, cotton-canvas jacket. For that cover, she retained hairstylist Jemma Muradian, makeup artist Lorrie Turk and manicurist Kimmie Kyees.

The magazines are now available for pre-order online. Each collectible edition will include 72 pages of artwork by Swift, behind-the-scene photos from the "Look What You Made Me Do" music video shoot, poetry and 20 personal photos, handwritten lyrics and an exclusive poster. Standard Reputation CDs at Target will include one of five double-sided exclusive posters. Each edition of the magazine retails for $19.99.
Sure, whatever, it's smart. The Swift stans will buy this because they love her and because $20 for all of that is actually pretty affordable. Now, get in reputation. Or formation.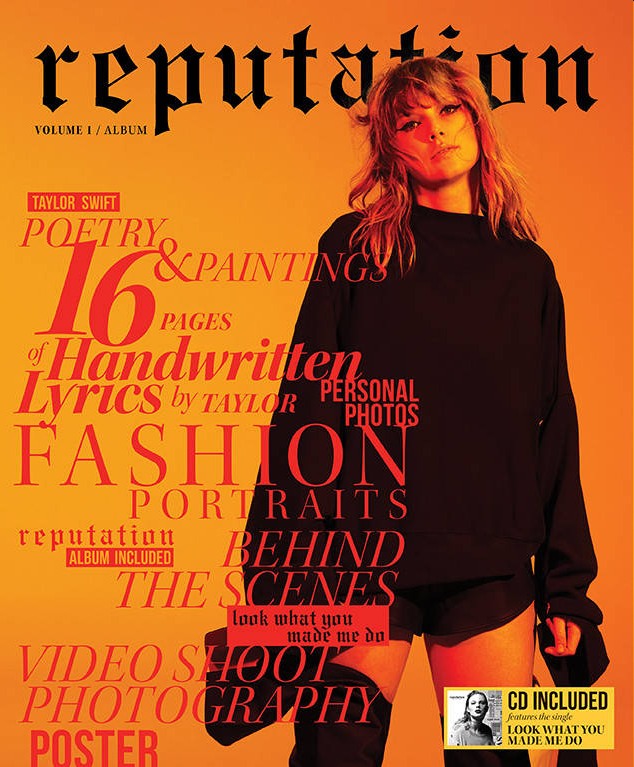 Photos courtesy of Taylor Swift.