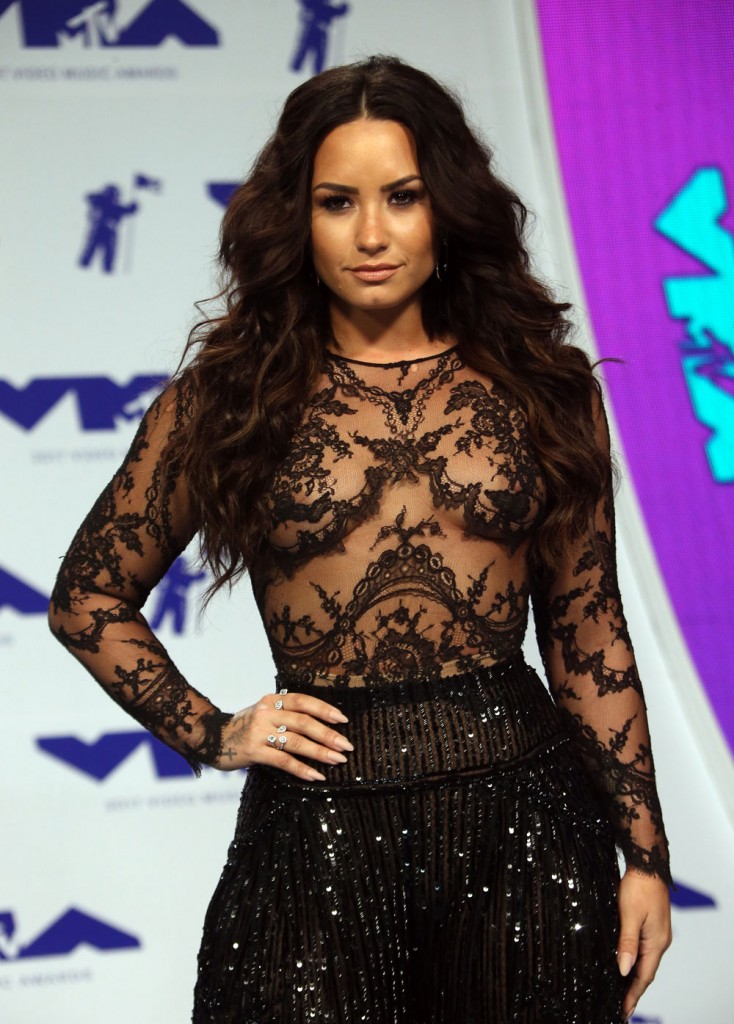 Demi Lovato's new album, Tell Me You Love Me, is coming out tomorrow, just FYI. Demi put the title single out yesterday. I just listened to it a few times on Spotify and it's a solid mid tempo song about relationship problems. I'm really feeling Demi's new releases and she's putting out quality hits instead of relying on drama to get press. (You know who I'm talking about.) Anyway she wore this really questionable Zuhair Murad getup with a sheer lace top and striped sequin harem pants. No Demi. I had to turn the ads off on this post because you can see her areolas. She didn't even wear those nip stickers, but I guess the place to do that is at the VMAs.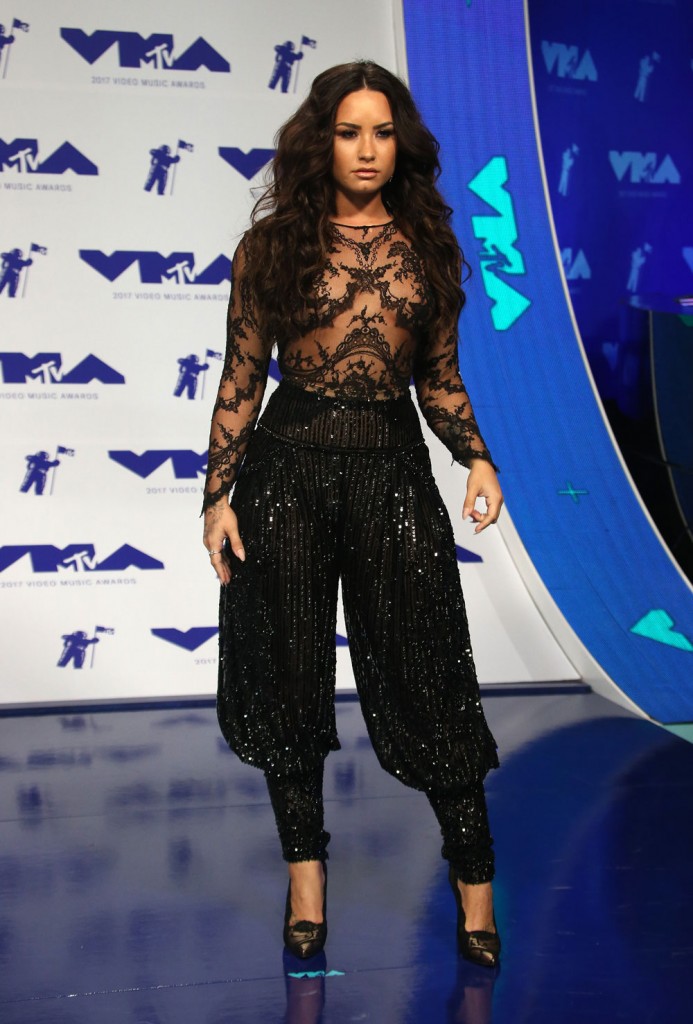 Katy Perry wore a white one sleeve structured Stephane Rolland gown on the red carpet. This is a fun kind of scifi look and I love her giant hoop earrings. Katy had a lot of costume changes during her presenting duties but unfortunately I could appreciate any of them because the "comedy" bits she did were just so f'ing awful. I'm not going to talk about her different hosting looks, but Fashion Court has a breakdown on their Instagram. Do you think Katy is just smiling through the pain or does she have no idea that she's about to bomb?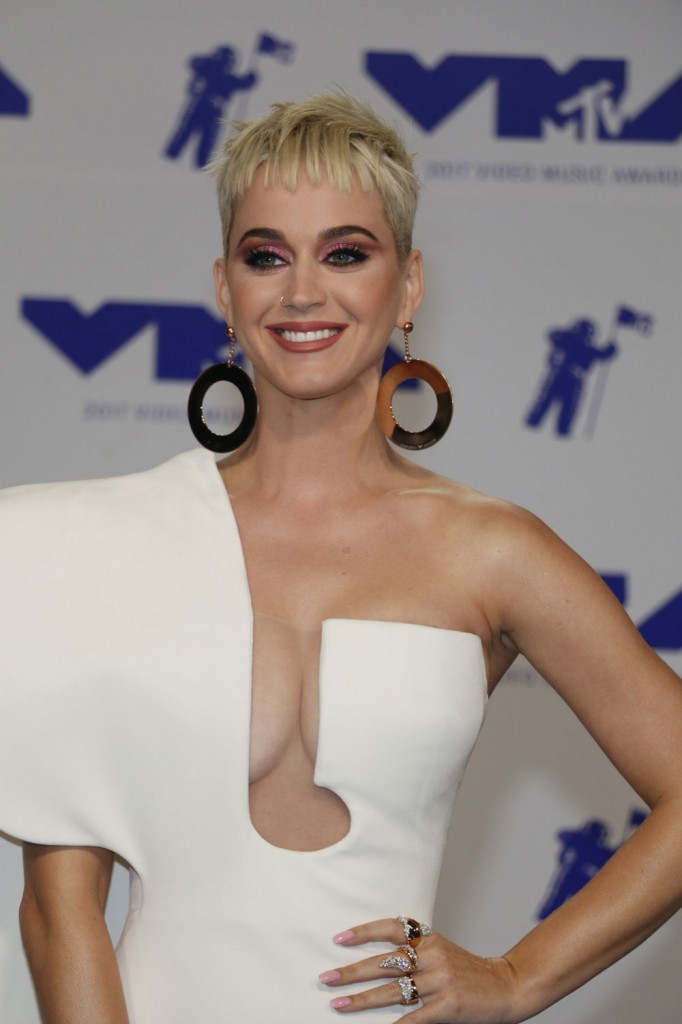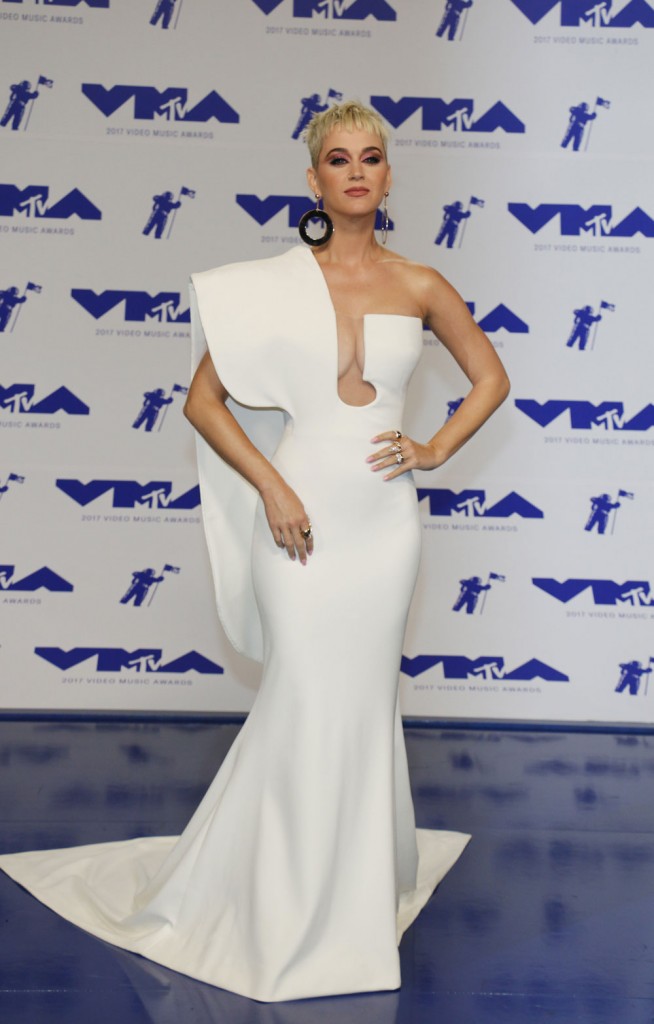 Heidi Klum was in a very revealing embroidered Dundas dress which was not made for a woman with boobs. This is her default "sexy" look and she definitely needs to employ that rule that you show boobs or legs but not both. This is too low cut to also be strategically sheer.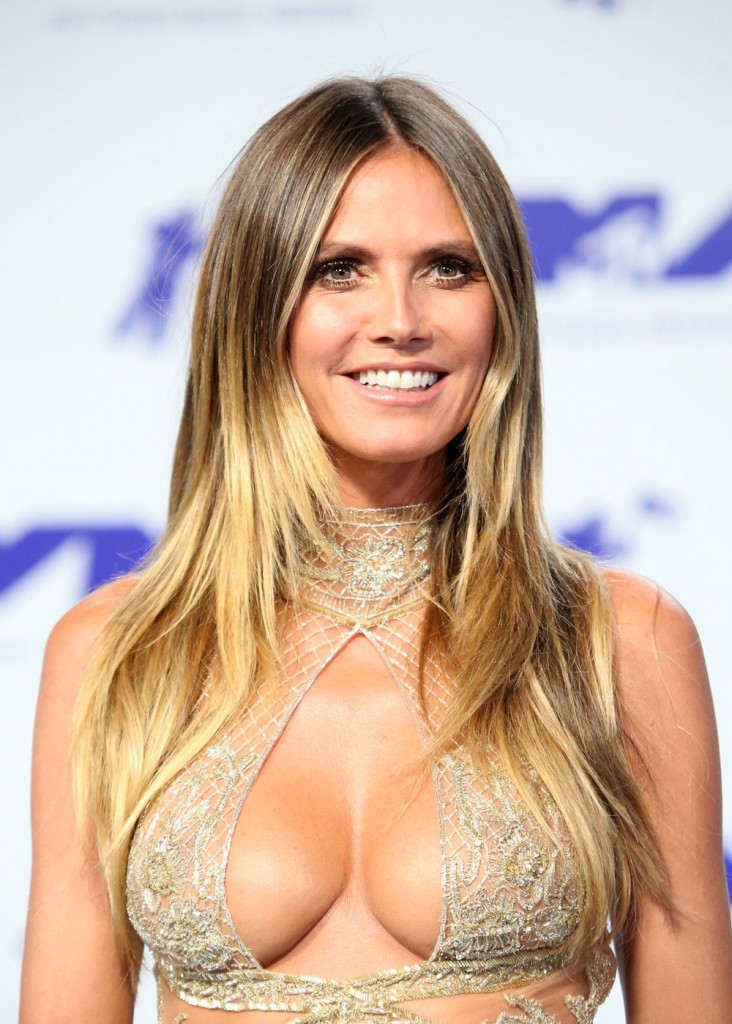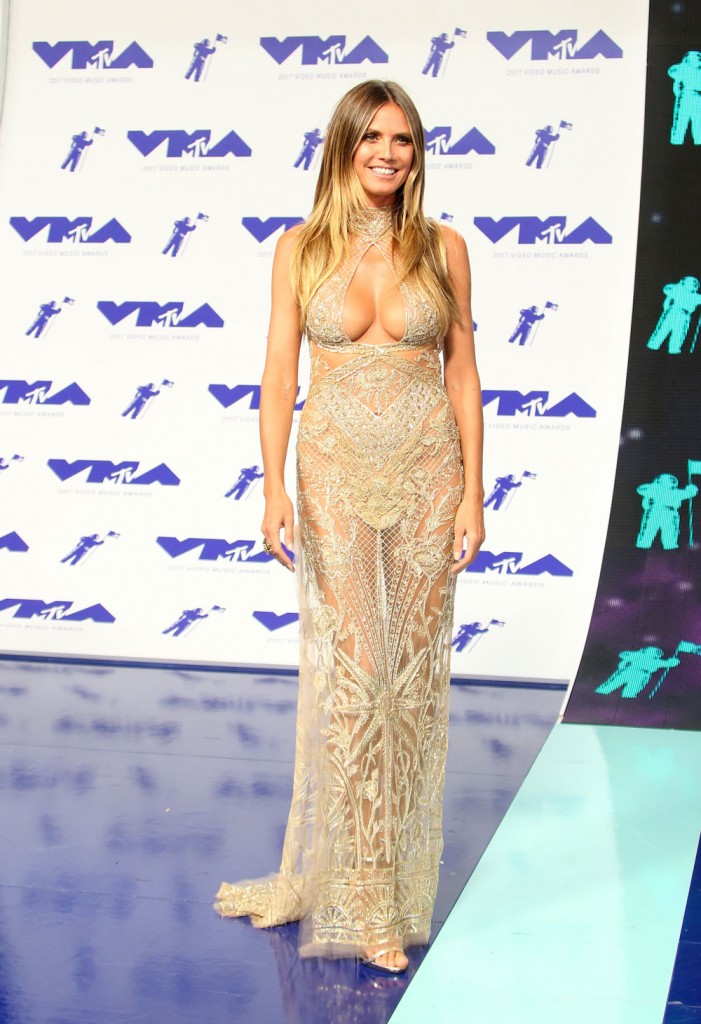 Heidi's Americas Got Talent co-judge, Mel B, was in a Discount Universe sequin dress with a message that's surely personal to her. I like the graphic print but poor Mel needs to do something about that styling.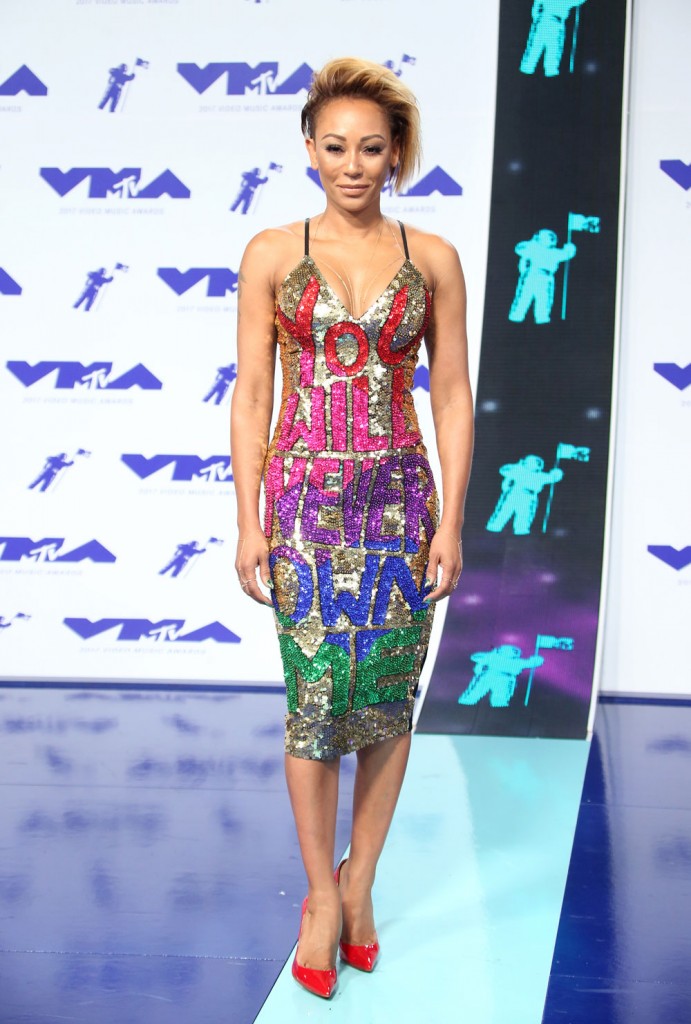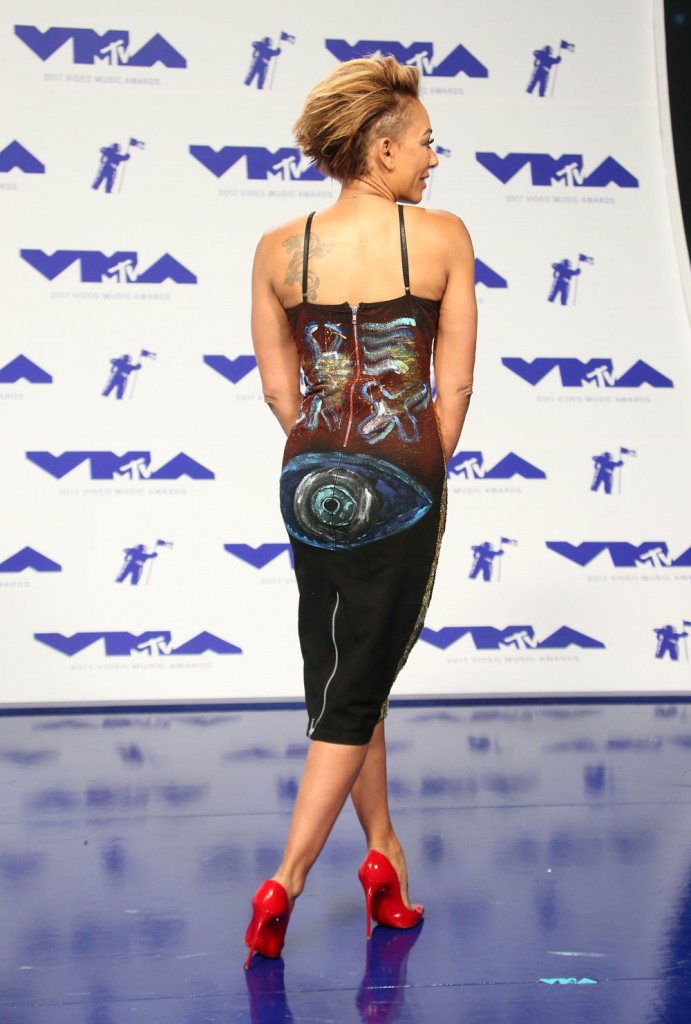 Look they were holding hands! I love this. I'm going to hold hands with my besties from now on.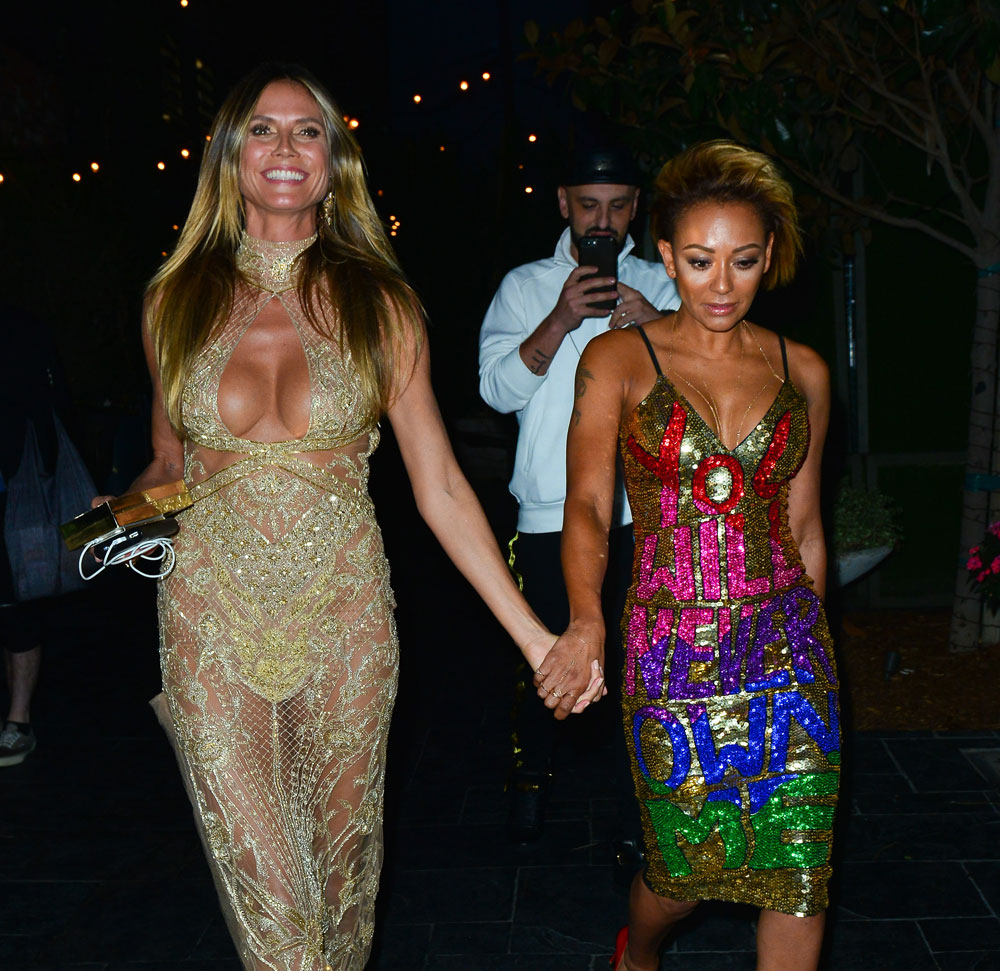 Millie Bobby Brown was in a cute Rodarte gown with ruffled tiers and gold metallic polka dots. This is age-appropriate (she's only 13!) and I love her black combat boots, they're giving me 90s flashbacks and I'm so happy they're coming back. Unfortunately when she was presenting artist of the year, to Ed Sheeran (I know), she opened the envelope and said "my personal favorite, Ed Sheeran." You just don't do that when you're announcing awards but she's young so she gets a pass.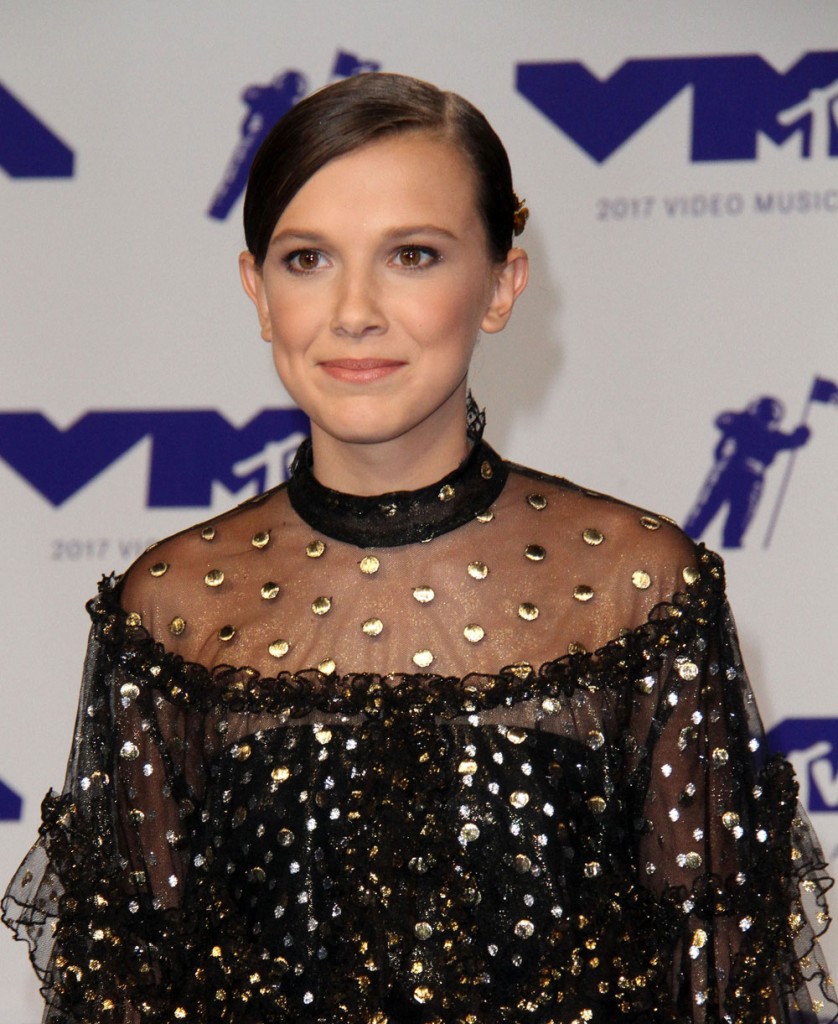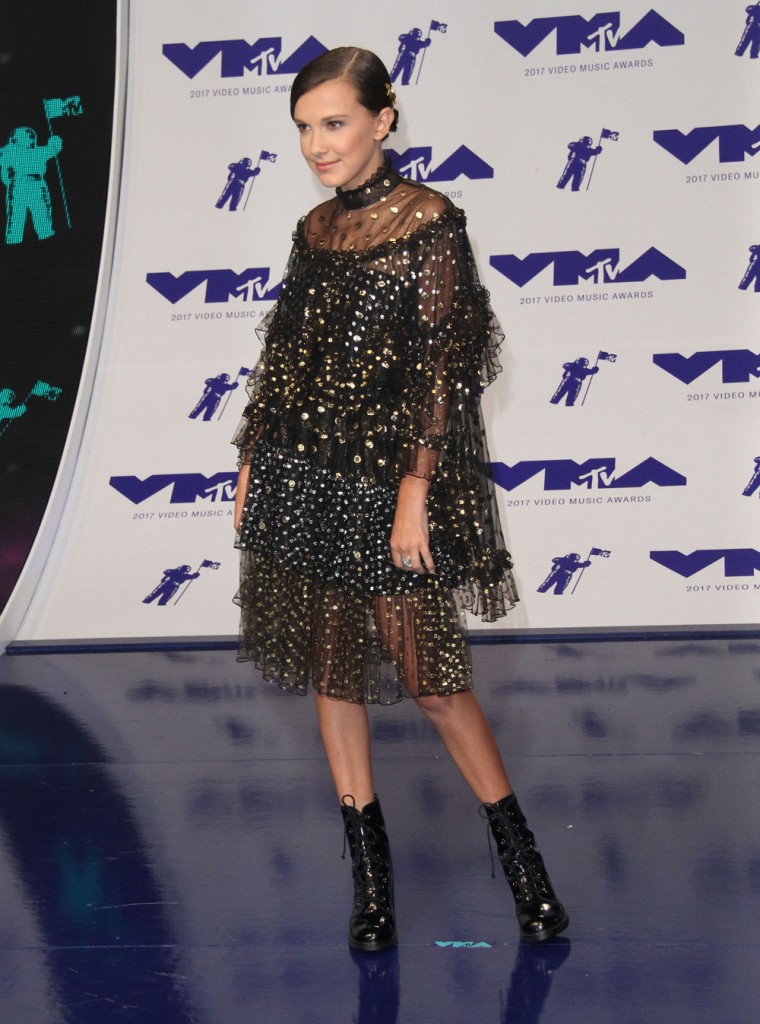 photos credit: WENN