I like Paris Jackson, honestly. I want good things for her. I want her life to go well and I hope she finds a lot of happiness and contentment. But I'm still not buying her as any kind of voice of a generation or anything. She's taken over from Eva Longoria and Kate Beckinsale as one of those "celebrities" who goes to the opening of an envelope. Why was Paris Jackson at the VMAs, wearing this Dior ensemble? I have no idea. While she was there, she denounced white supremacy and neo-Nazism, which is always nice (and more than Taylor Swift has ever done). But real question: did we need to hear that from Paris? Did anyone think Paris Jackson was pro-white supremacy? Also: she was barefoot.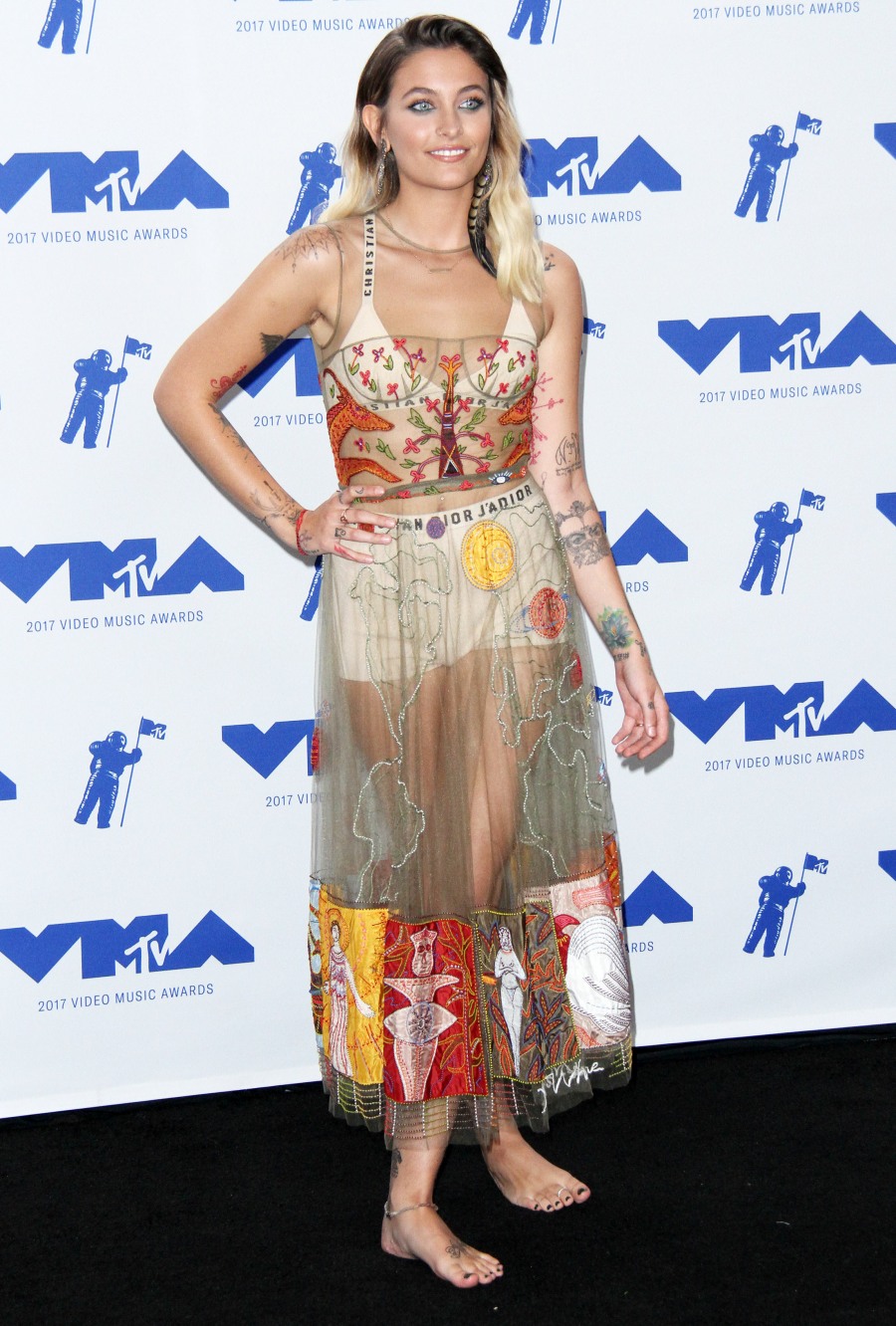 This is literally the first time I've looked at a photo of Hailey Baldwin and thought "This girl's a model!" She's been a nepotism model for a few years, but I had always remained unconvinced. But she's really bringing it in this Zuhair Murad Couture jumpsuit. Damn.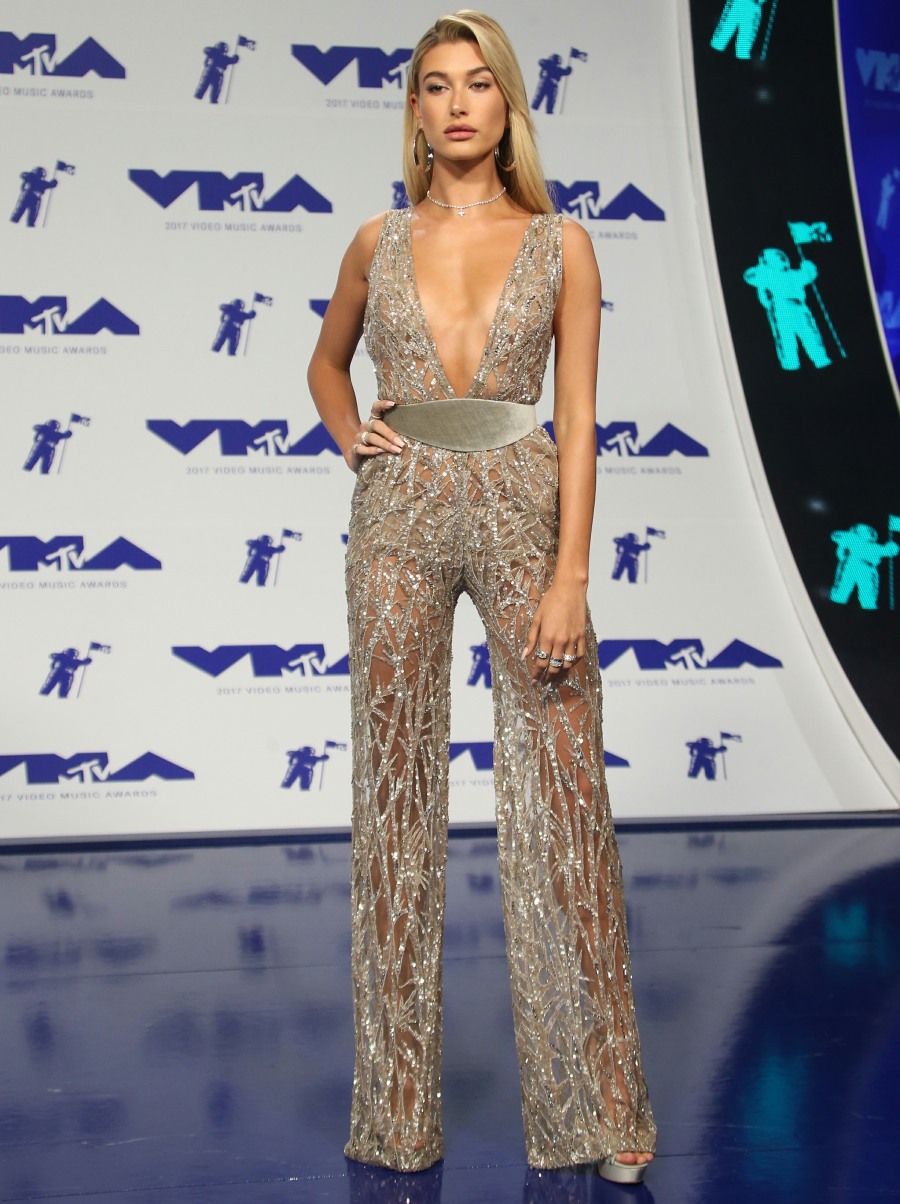 Olivia Munn in Nicolas Jebran. The dress is cute, although it's very tight and very short and now I can't help but wonder if she was able to sit down at all. Also: I guess we're really not supposed to talk about how she bought a new face, right?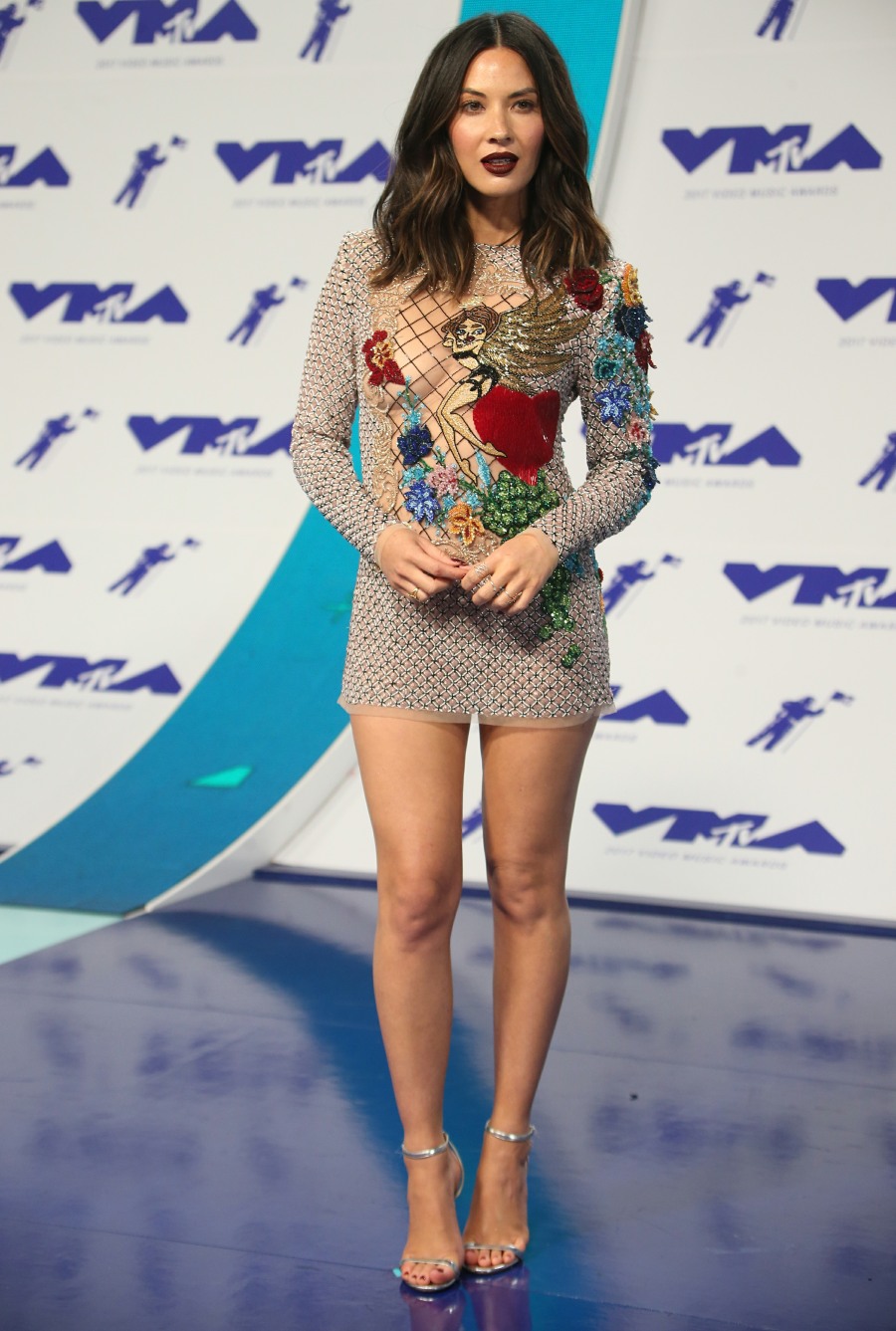 Pink received the Video Vanguard Award, and she brought her husband and their daughter to the show. The family wore matching suits and it was very, very cute.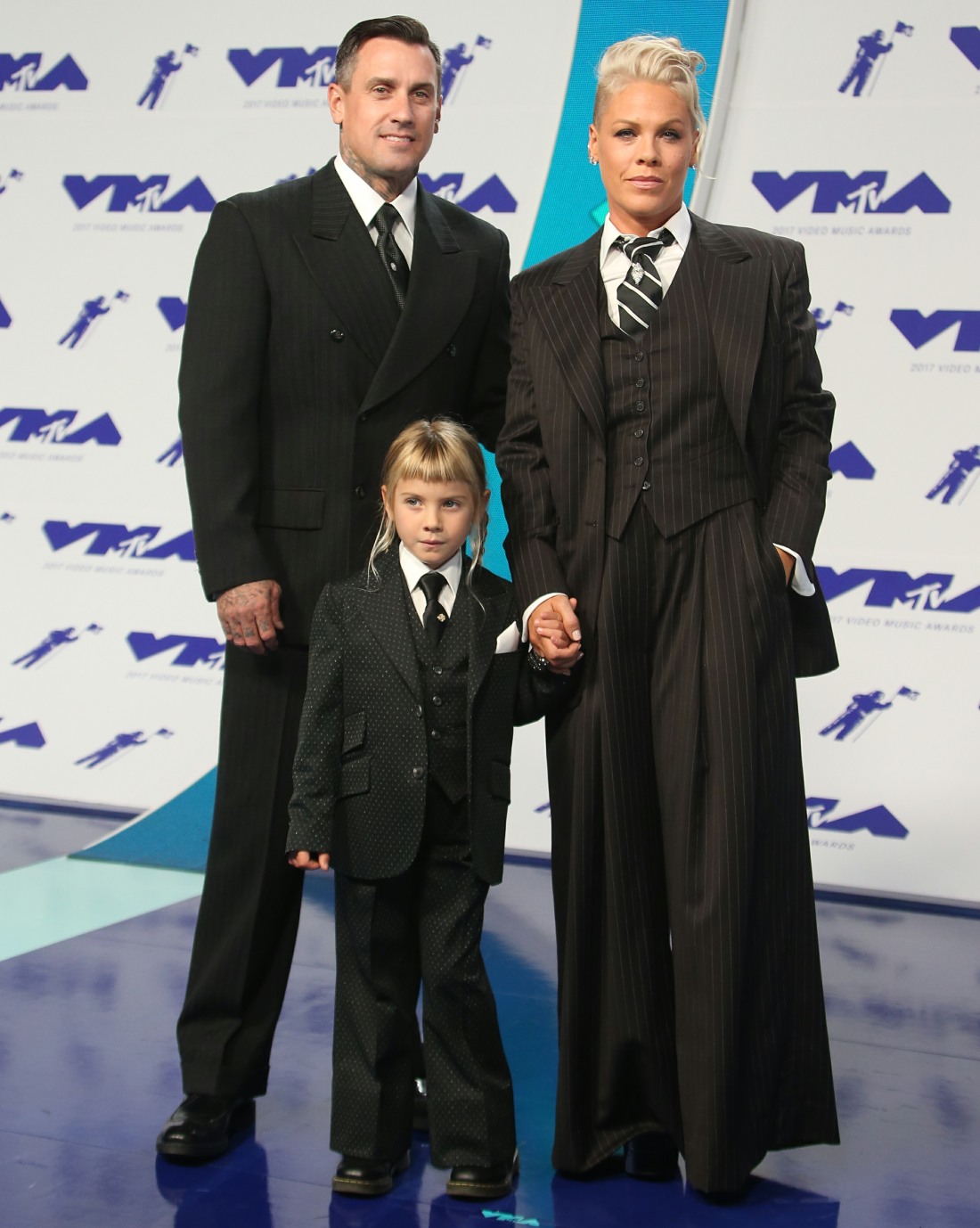 Photos courtesy of Getty, WENN.