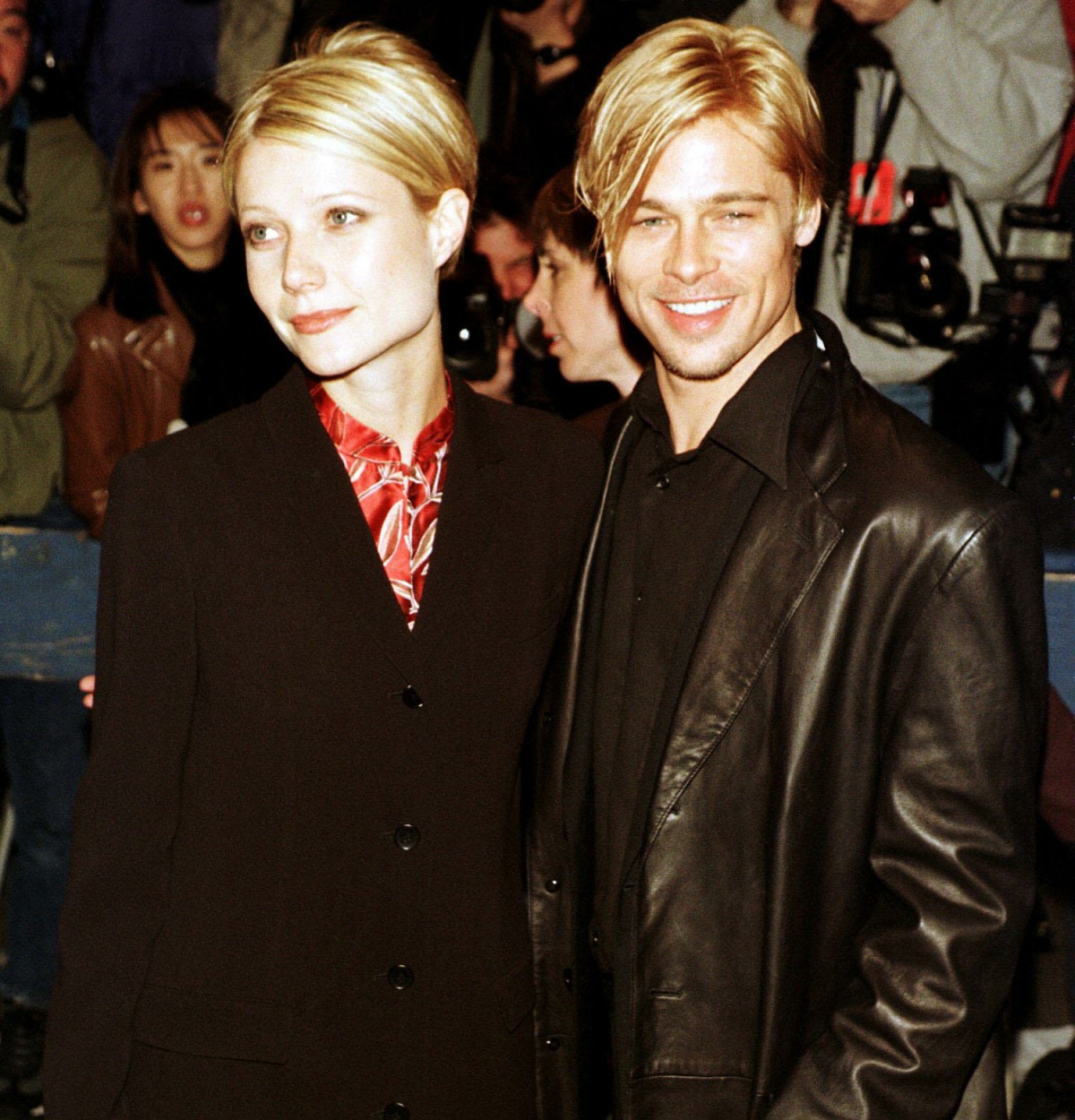 I just had way too much fun looking up old photos of Brad Pitt and Gwyneth Paltrow. For those of you who weren't there or weren't old enough to remember, '90s gossip was and is the best gossip. The '90s were amazing, even more so in retrospect. It was cataclysmic gossip when Gwyneth and Brad started dating after they costarred in Se7en, promptly got engaged, started twinning everywhere, then broke up. That was a years-long gossip cycle and it was amazing. Reportedly – and I always believed this – Gwyneth cheated on Brad. Possibly with a costar (possibly Viggo Mortensen). Instead of staying home and licking her wounds, she wound up dating Ben Affleck even though he was such a mess back then (my God). Beyneth would end up breaking up and making up several times and you probably know the rest.
Anyway, back to Brad and Gwyn – they were arguably the Couple of the '90s. After their breakup, Gwyneth always took full responsibility for screwing up too. And she's still owning up to it too. Gwyneth did a podcast interview this week where she dropped Brad's name in a very interesting way:
Gwyneth Paltrow got super candid about her past love life in a recent podcast interview. When asked if she had ever "f–ked up a relationship and had to fix it," the 44-year-old actress told Girlboss Radio's Sophia Amoruso in comments posted Wednesday, "Oh my God. I've f–ked up so many relationships, so many."

"I'm actually a pretty good friend and a good sister and a daughter and a mother but I am at my potentially most vulnerable and f–ked up in the romantic slice of the pie," Paltrow said. "So it's taken me a lot of work to get to the place where I have a good romantic relationship."

"So Brad Pitt, if you're listening," the host began.

"I f–ked that up, Brad," Paltrow said.
I believe Gwyneth is being real here, as in she's acknowledging that she's kind of messy in romantic relationships. She and Brad were good for years, until they weren't and it was over in a hurry. The thing with Affleck was constant drama. When she got with Chris Martin, she was not in the best place emotionally, and I always thought she expected Chris to "fix" her. I've also heard, over the years, that she's like a stage-five clinger and no one is, like, allowed to dump her. Anyway… yeah, chica's got issues. Then again, most of us have some messy sh-t in our romantic pasts so it's not some huge deal. I still believe she cheated on Brad though!
Photos courtesy of WENN, Getty.