I can, at times, be one of those people who prefers canine interaction over human interaction, so I have to give Kaley Cuoco some props for speaking out for a dog breed that is often unfairly branded with a bad name.
In an interview with the Los Angeles Times that was published on Monday, the 37-year-old Big Bang Theory star and well-known animal lover talked about her work with the LA-based non-profit pet rescue organization Paw Works. Kaley's passion for pet rescue began around 10 years ago when she learned about the tarnished reputation and frequent mistreatment of pit bulls. She told the Times, "I was like, 'Oh, my God. I'm obsessed with this kind of dog. I just found them to be so incredible. I realized what great dogs they were, and how horribly they were seen. And I just didn't want that to happen anymore. So it became a passion."
Kaley's passion led to her first rescue adoption, a pit bull mix she named Norman, of whom she admitted, "I knew right away I wanted this dog to be in my life." Norman has become a social media celebrity of sorts, thanks to Kaley's Instagram account, which she named after him. After Norman, Kaley adopted two more dogs, another pit bull mix she named Shirley and a terrier mix named Ruby. Kaley's seven show horses have also been known to make an appearance on Instagram. Even though the pooches got Kaley in a bit of hot water on the fourth of July last year, there's still an unconditional love that will never die. As Kaley put it,
"I live by this saying," she said, "I don't know who quoted it, but it's like: Who rescued who?"

She paused for a moment.

"And I just think it's the sweetest thing," she continued, "Because it's true. It changes your life."
Not only has Kaley been dishing about dogs, she also chatted about her human partner, equestrian Karl Cook earlier this week. During an event for Panera Bread on Wednesday, the actress was asked about her 26-year-old beau and she replied, "He's great." Fortunately, Karl is also a dog lover. Kaley declared to PEOPLE, "He's got a big bulldog and many horses and luckily, I found a guy who likes dogs as much as me. That's on my number one list — 'Must love dogs!'"
As for talk that Karl might be "the one," Kaley said, "Aw! I'm open to anything. I don't know what the path is going to take, but I'm very happy right now."
I wanted to be snarky, but I can't. I love dogs so much and admire Kaley for adopting three pups and lending her support to a rescue organization. I have friends who own pit bulls and post a lot of images and articles on Facebook about how pitties are abused and treated terribly and it breaks my heart. I'm glad she's using her voice to try and change opinions about this unfairly maligned breed. Now, if she could just move on from BBT…I just can't with that show.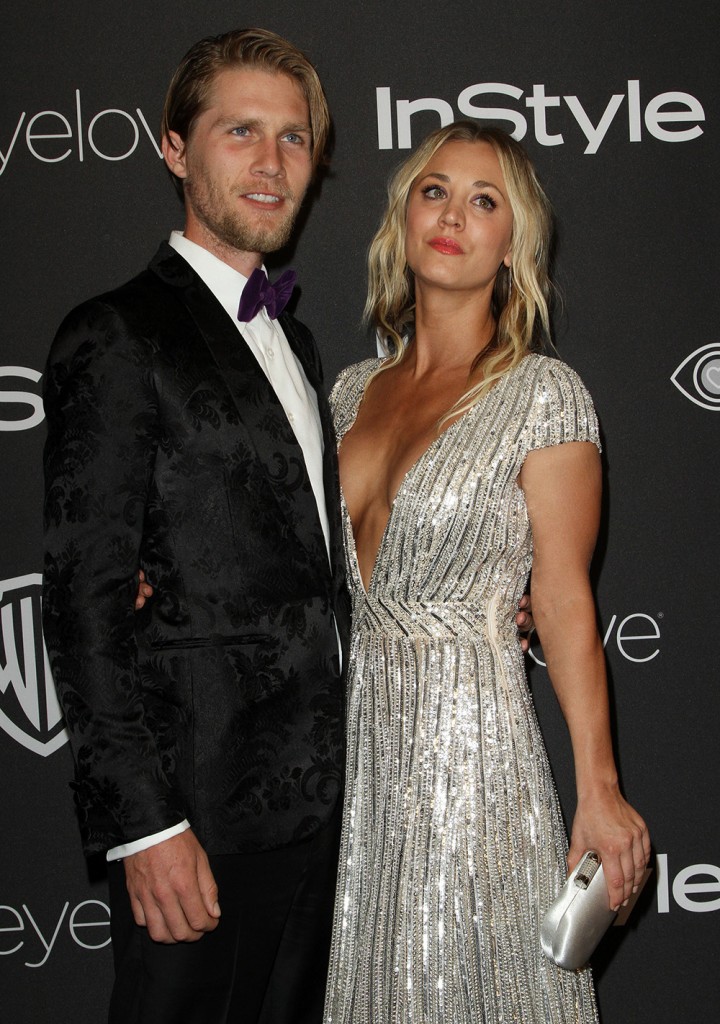 Photos: WENN.com, Getty Images