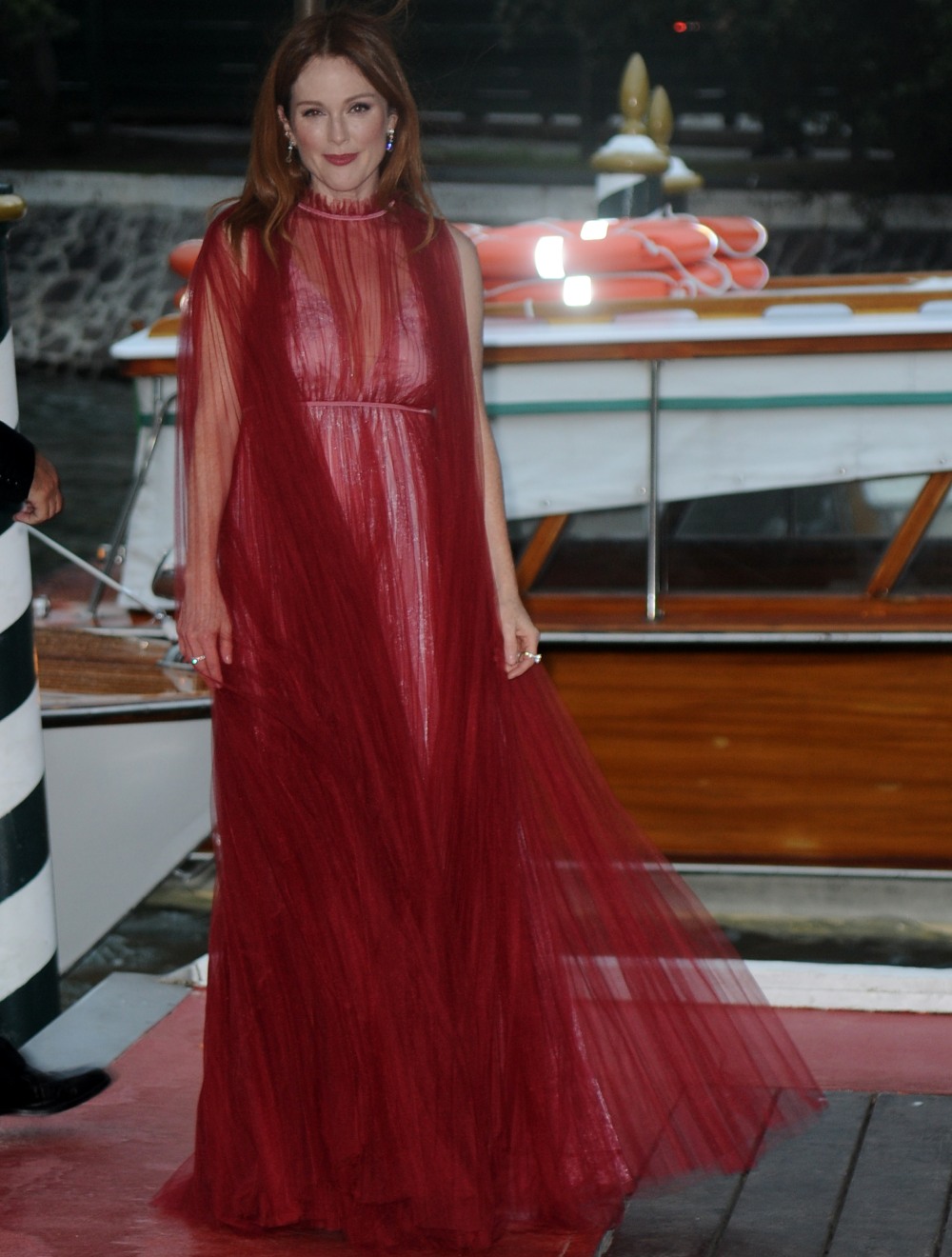 Julianne Moore isn't just in Venice to promote Suburbicon, her latest film, which is directed by George Clooney. Julianne is also at the film festival because she was awarded the Franca Sozzani Award, which is sort of the Venice Film Festival's lifetime achievement award. It's well-deserved, when you think about Julianne's filmography and her history of turning in powerful work through the years. To receive the award, Julianne wore this red-pink Valentino which… my immediate reaction was to hate it, then I kind of fell in love with it, then I looked at the detailing a bit harder and I hated it again. I'm still on the fence. From a distance, it looks romantic and amazing. In close-up photos, it's a really strange dress, especially with the patterned fabric underneath all of that tulle. Still, I love red on a redhead.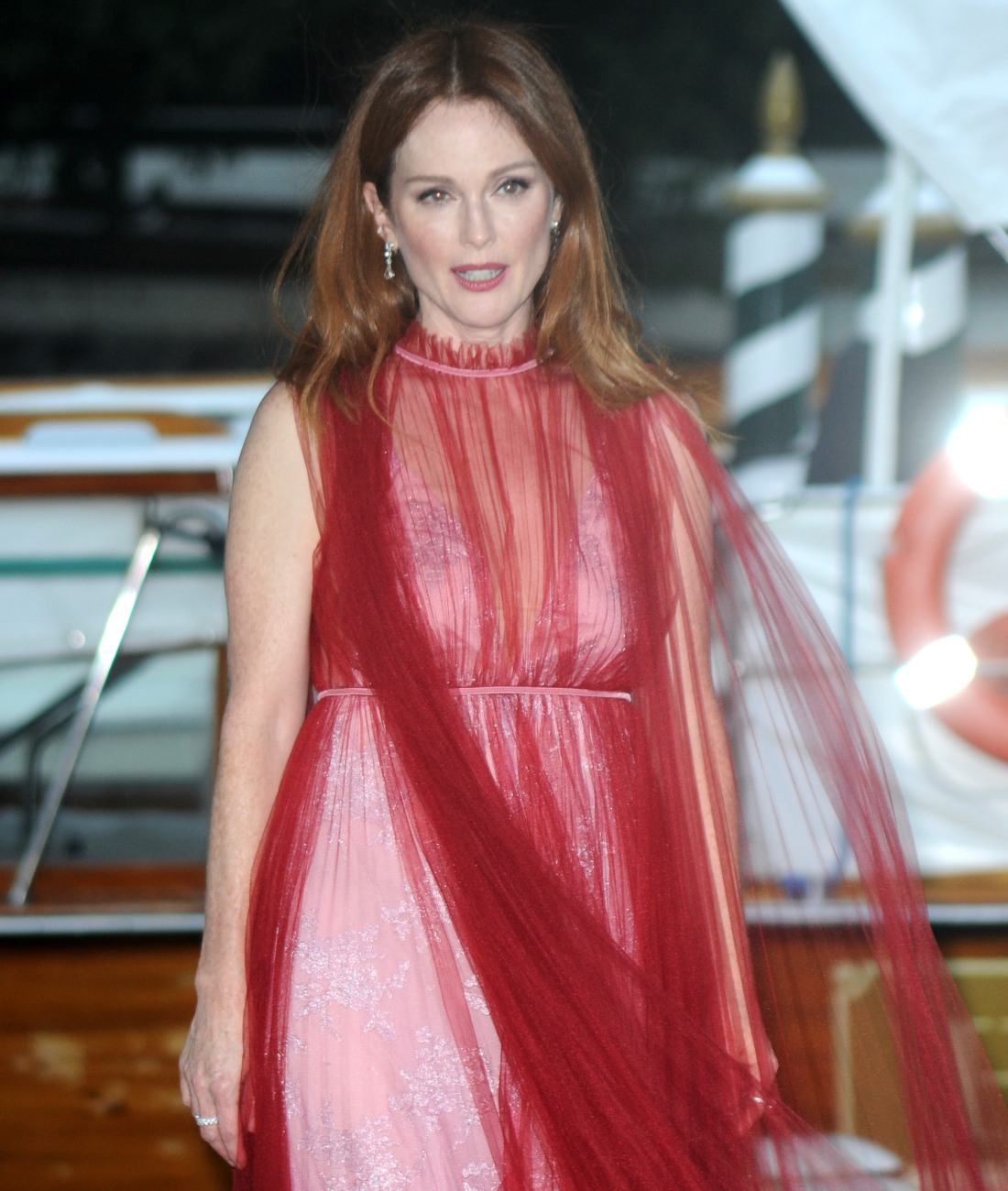 I'm also including some other looks from Julianne in Venice. This is what she wore to the Suburbicon photocall on Saturday. This dress is Louis Vutton Resort 2018 and I kind of love it. It's just a boxy, weird little dress but it really suits her, right?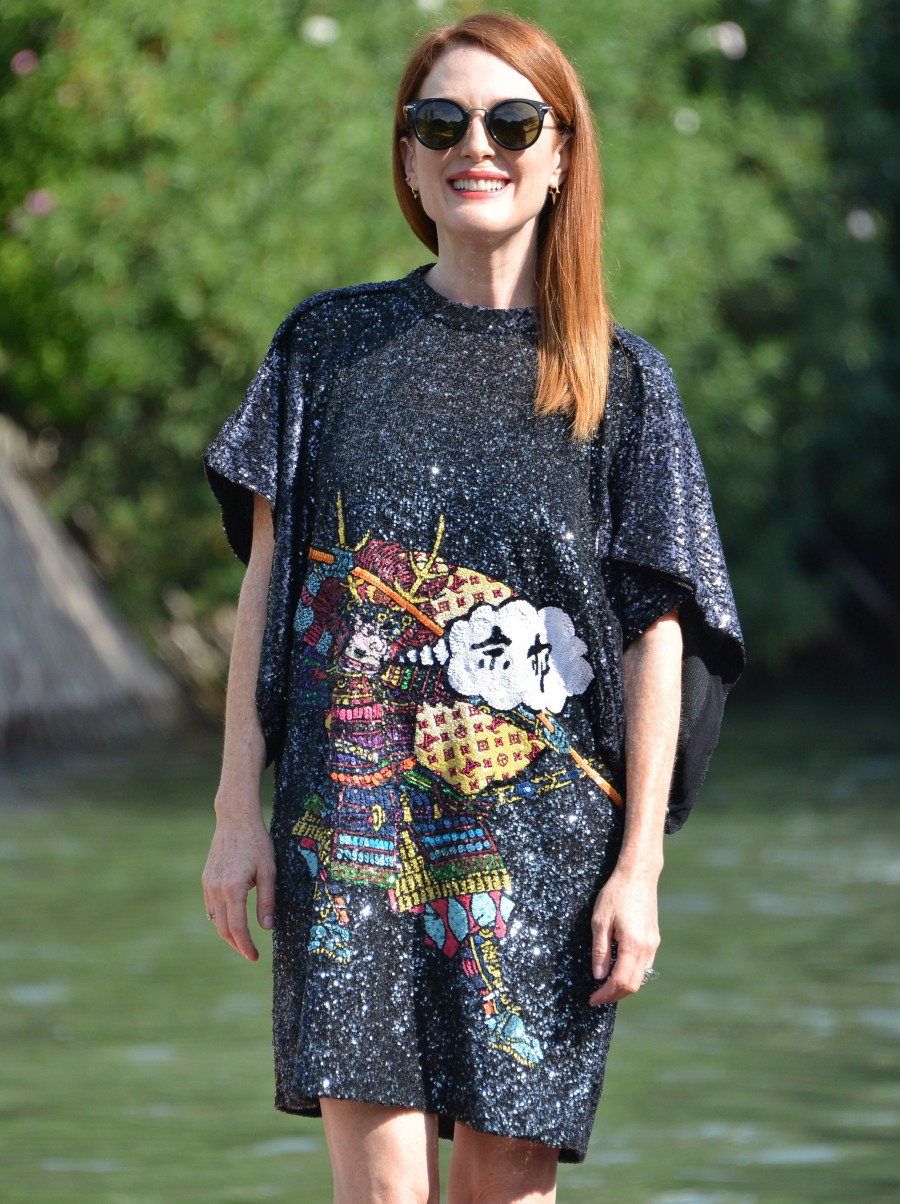 And here's her look at the Suburbicon premiere on Saturday night. This is Valentino as well and I think this is perhaps the worst look. It's trying so hard to be striking and dramatic but this color is just so… meh. If the entire thing was in black, I might have loved it. Or maybe not: this dress is fundamentally a bibbed sack dress, almost maternity-wear. Ugh.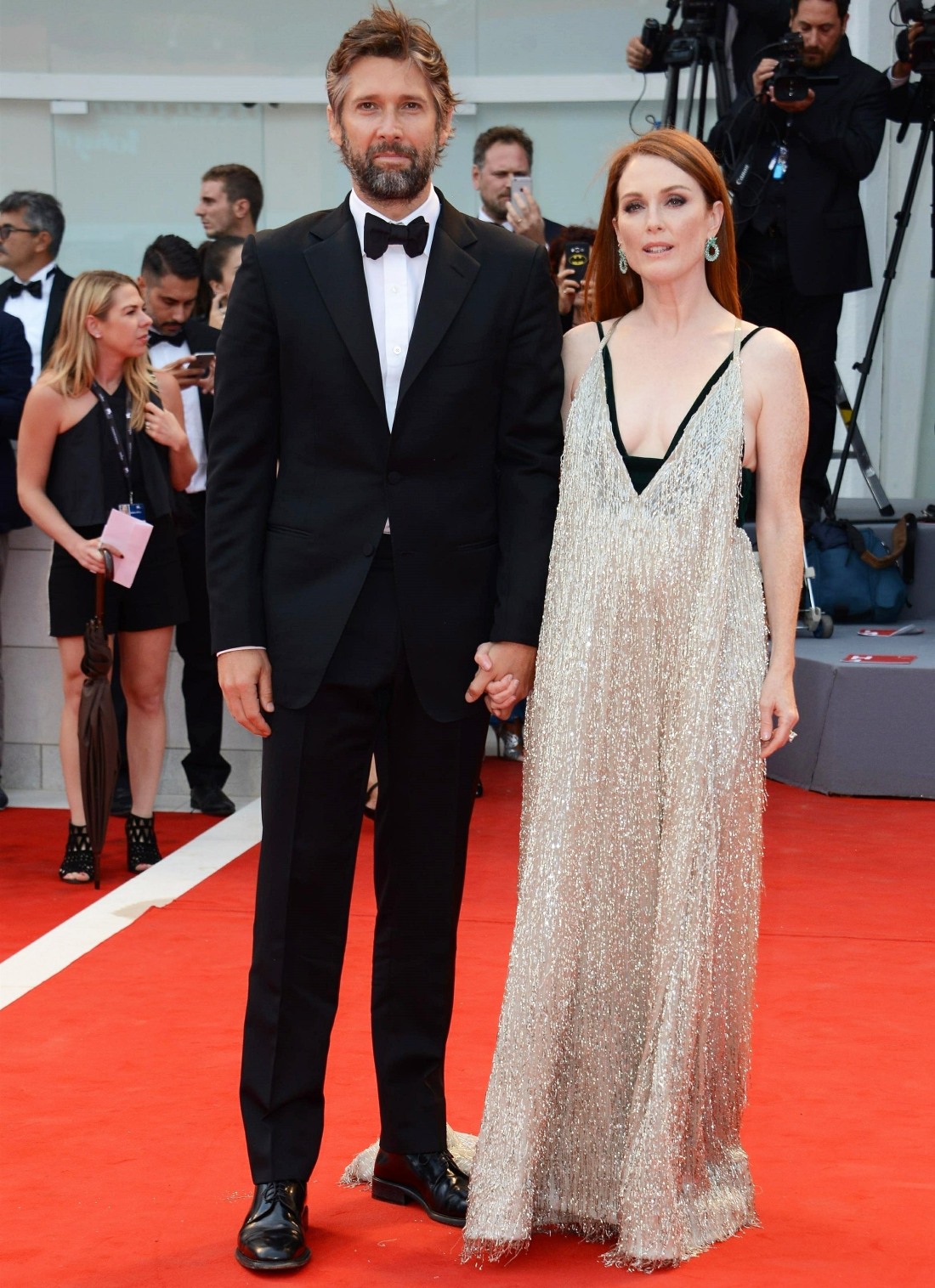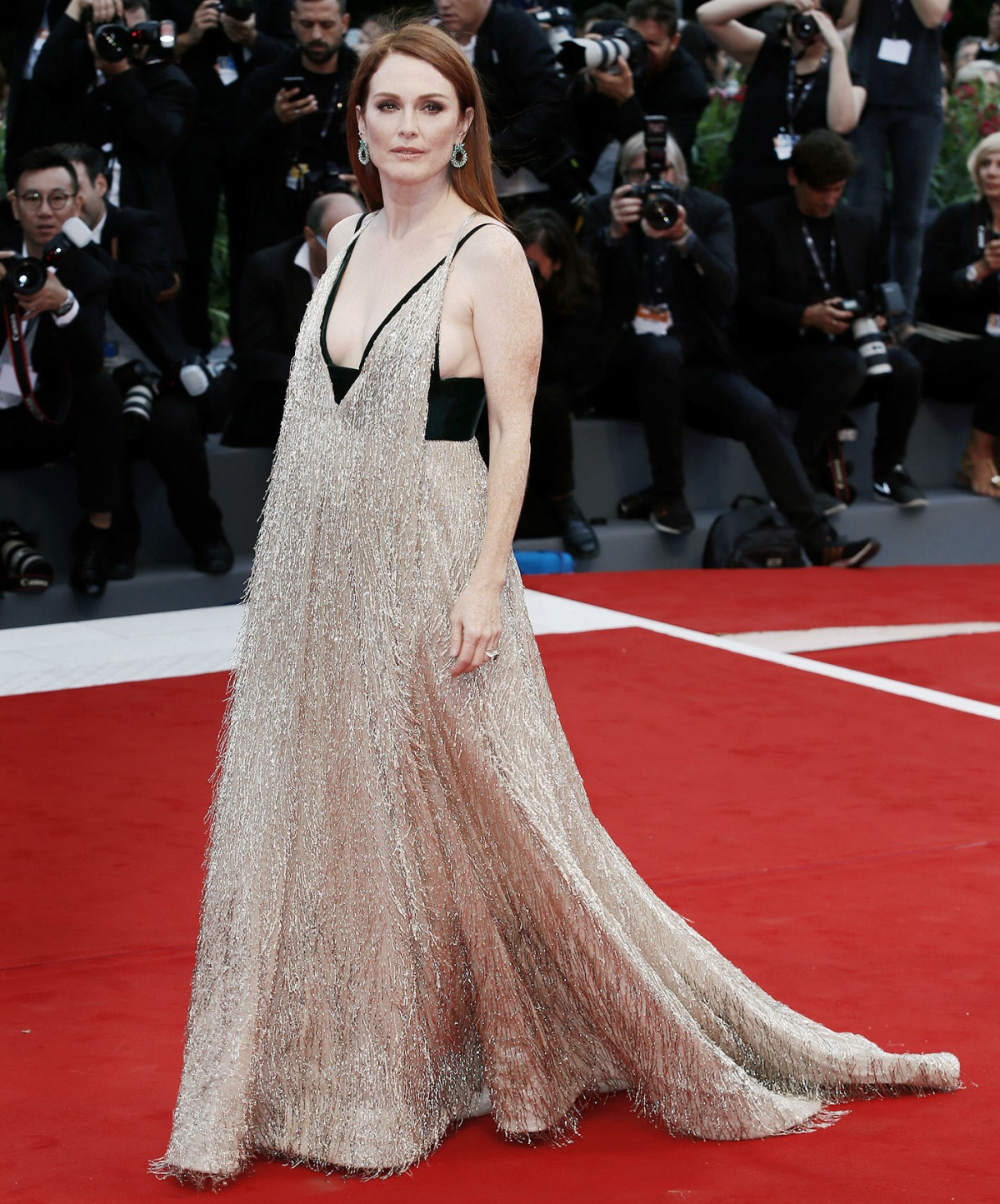 Photos courtesy of WENN, Backgrid.