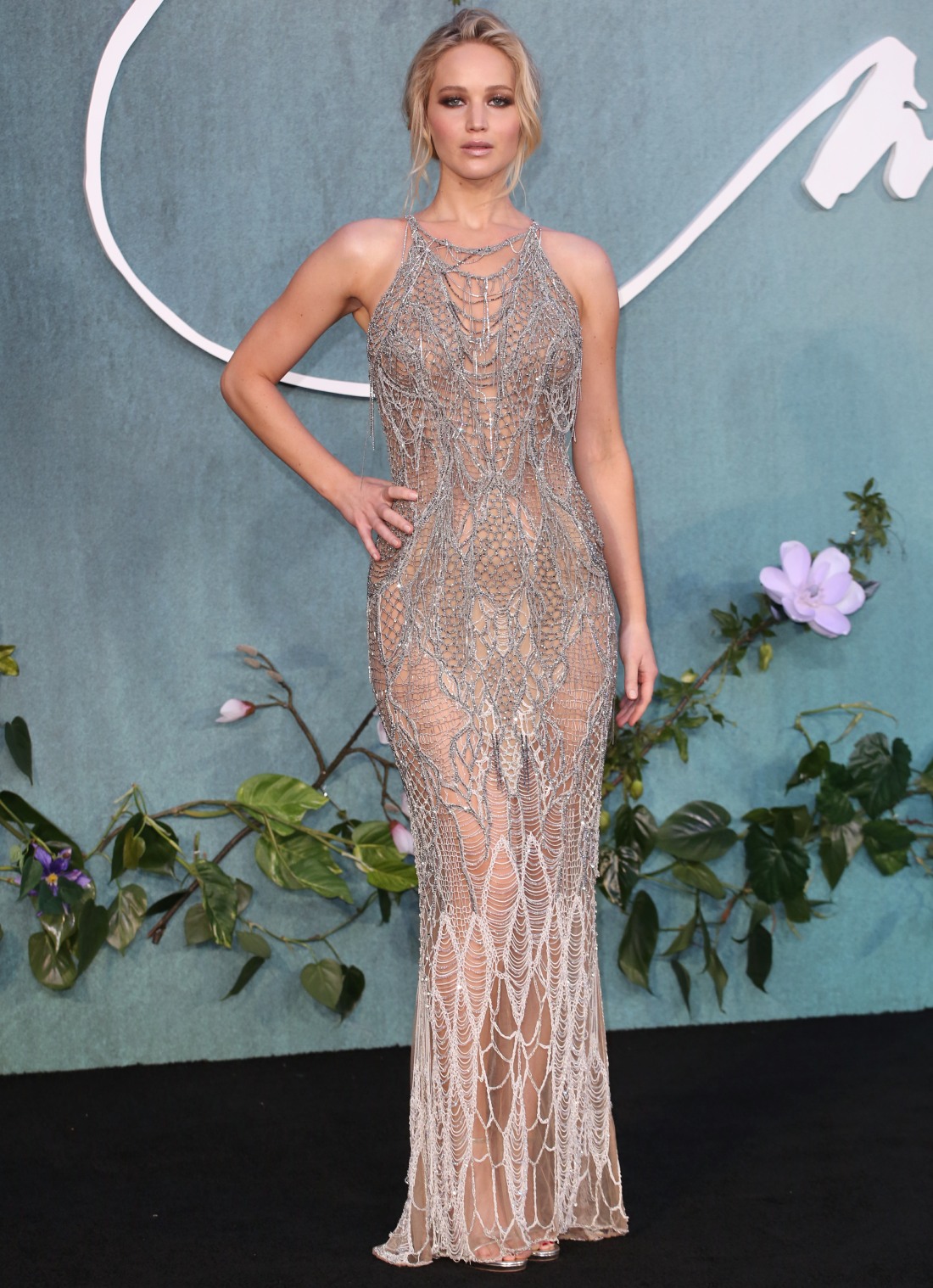 This was me, looking through these photos of Jennifer Lawrence at the London premiere of "mother!": "Wow, that's a different look for her, is it possible that Dior finally did right by their golden girl?" This was me, discovering that the designer ID of the dress: "Oh, of course I like it. IT'S NOT DIOR. It's Versace." I don't know if Dior refused to send J-Law a dress for the London premiere or if she simply felt like wearing something other than a "princess dress," but I'm so glad she changed it up. This Versace looks like something Jennifer Lopez would wear or has already worn, and I mean that as a compliment: at this point in her life, J-Law needs to start leaving those tulle skirts and Cinderella-looking Dior gowns by the wayside. Everyone needs a little J.Lo in their lives.
Jen told Empire Magazine that she threw the script for "mother!" across the room when she first read it and texted Darren Aronosky, "There is something seriously wrong with you." The next day, she texted him again: "By the way, it's a masterpiece." She says now that, "There was a full 24 hours where everybody thought I had turned it down in a really huge way. But it was like reading poetry or scripture, or Darren's diaries: excerpts from a f***ed-up mind." Jen also gave an interview to a British TV show which aired last night. Here's a clip where Jen talks about pay discrimination and fear of women:
"Why are we so afraid of women?"

Actor Jennifer Lawrence, speaking ahead of the release of new film Mother!, on the gender pay gap. pic.twitter.com/mTGEWP8iTM

— Channel 4 News (@Channel4News) September 6, 2017
Here's a clip where she talks about all of the sh-t going down in America. The way she says "I think I know exactly what he is" about Trump is exquisite. Just say it, J-Law. Call him a white supremacist a–hole fascist.
Speaking ahead of the release of her new film Mother!, Jennifer Lawrence gives her views on recent events in America. pic.twitter.com/MV2eu1e7NX

— Channel 4 News (@Channel4News) September 6, 2017
Jennifer's lovah Darren Aronofsky obviously attended the premiere too. They only posed together briefly, and they used Domhnall Gleeson as a buffer. Now that is someone I would love to see with J-Law! I could see her with a ginger dude too.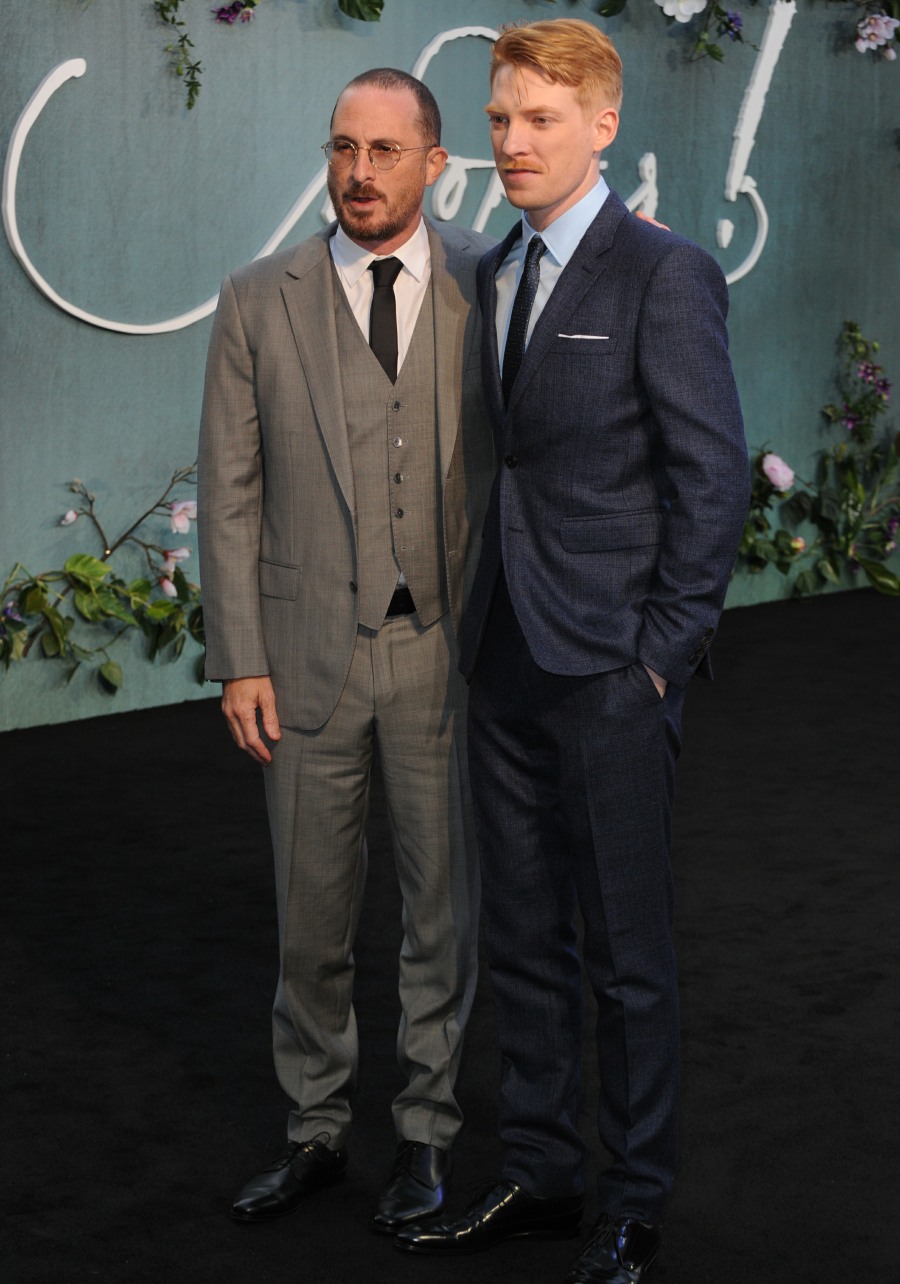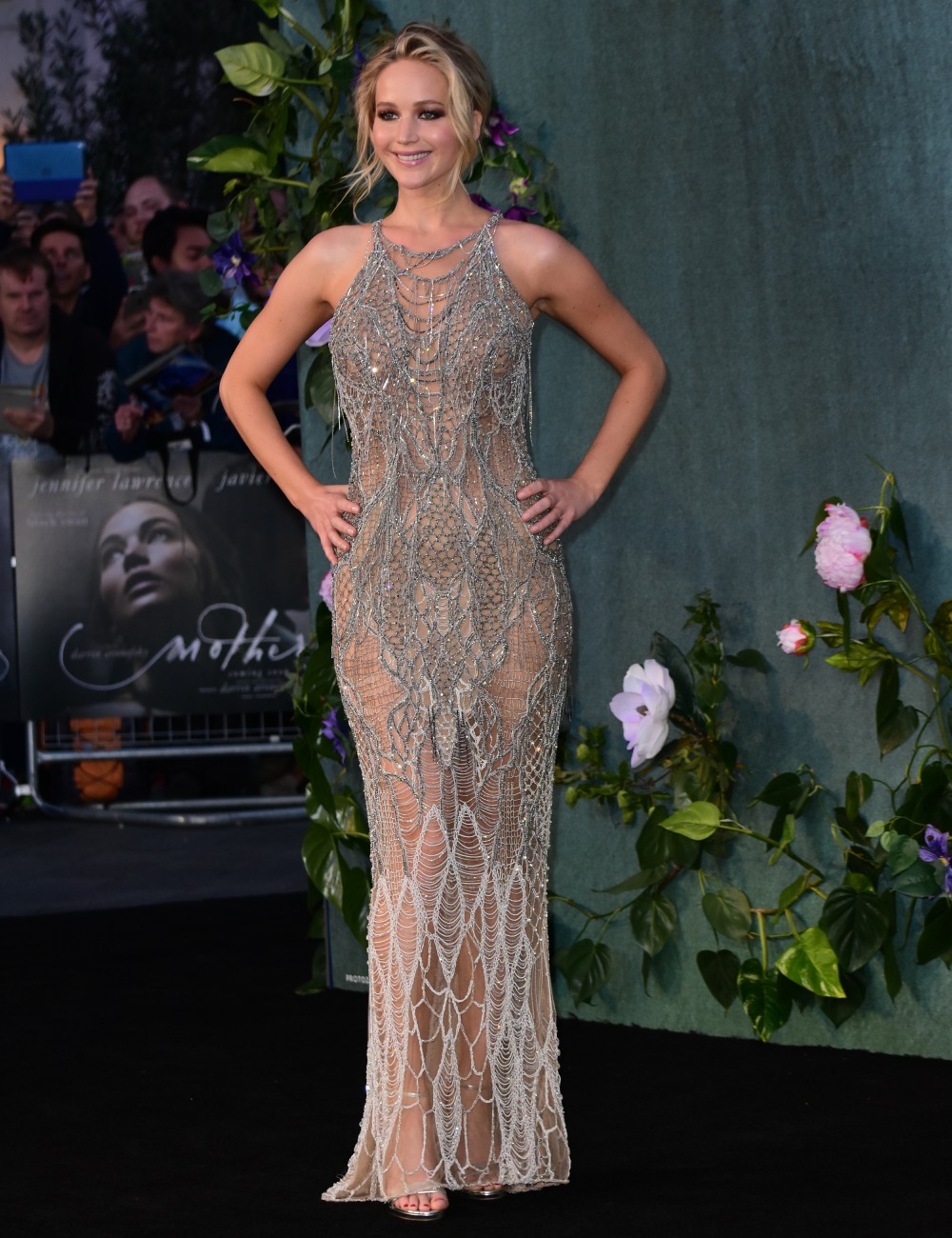 Photos courtesy of Joe Alvarez and WENN.