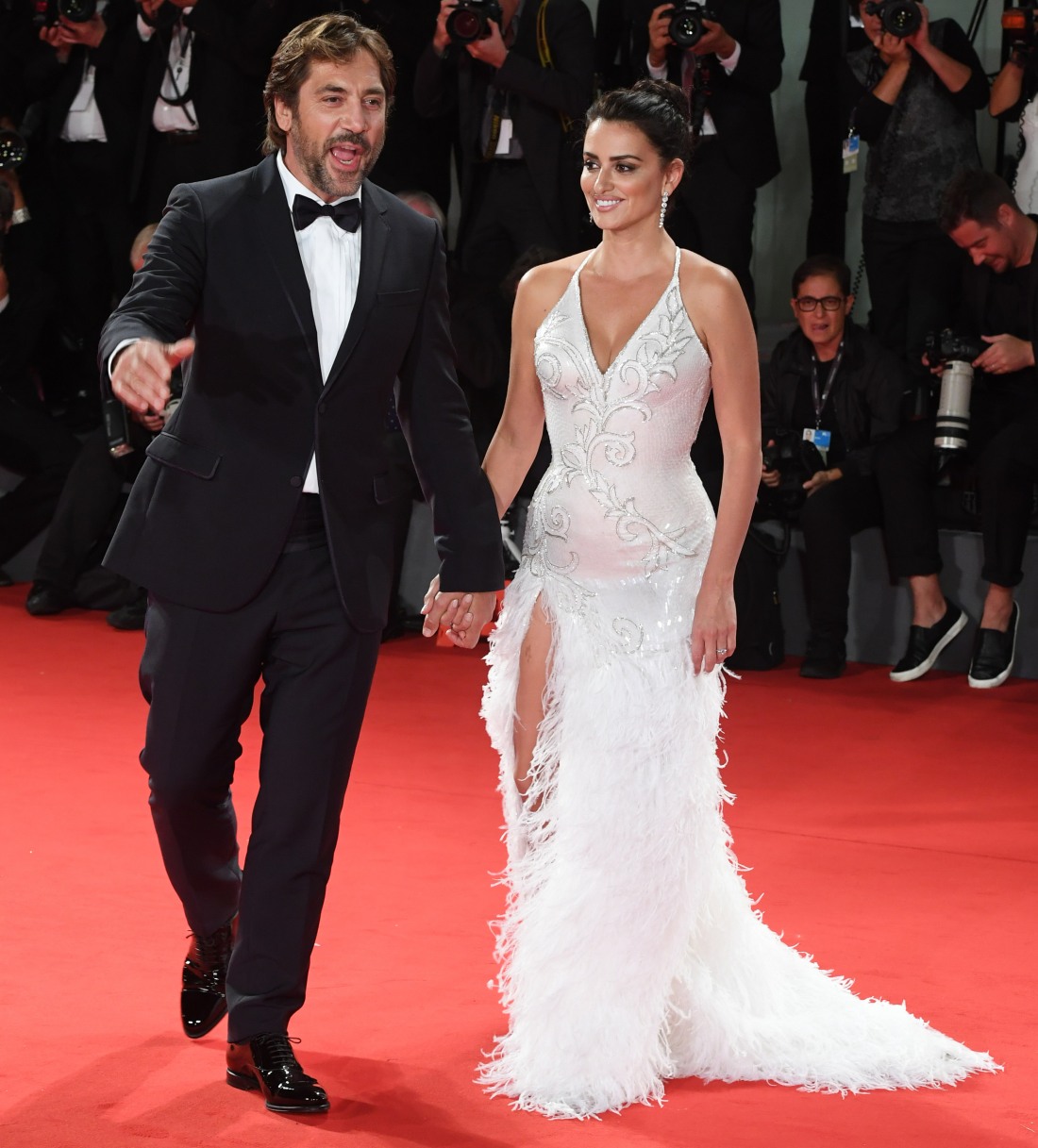 Javier Bardem and Penelope Cruz have made another movie together. I don't hate that they costar together – I think they actually bring out the best in each other as actors. This time, they costar in Loving Pablo, a true-ish story about Pablo Escobar's relationship with journalist Virginia Vallejo. The film premiered at the Venice Film Festival this week and the reviews are not great. Still, at least we got some pretty photos out of it.
At the Venice premiere, Penelope went Full Showgirl in this Versace number. Penelope loves Versace, and she wears Versace clothes well. But is it just me or does this not even look like Versace? Hm. Some nice stuff: the gown is flattering, it's tailored beautifully and she looks gorgeous. Some not-great stuff: FEATHERS and she needed a different lipstick, something darker so she wouldn't look so washed out.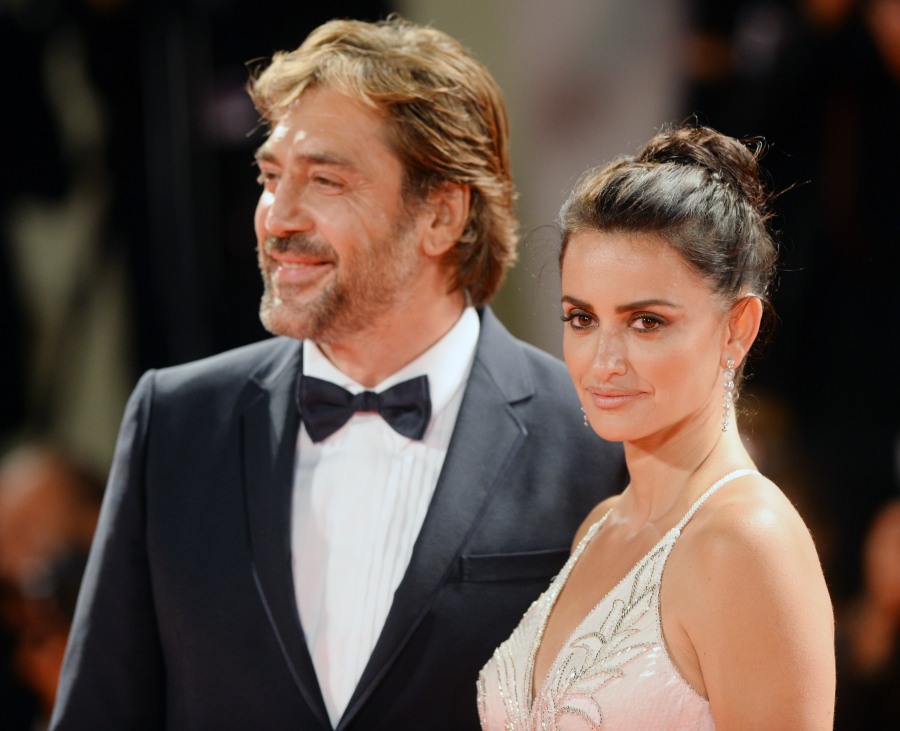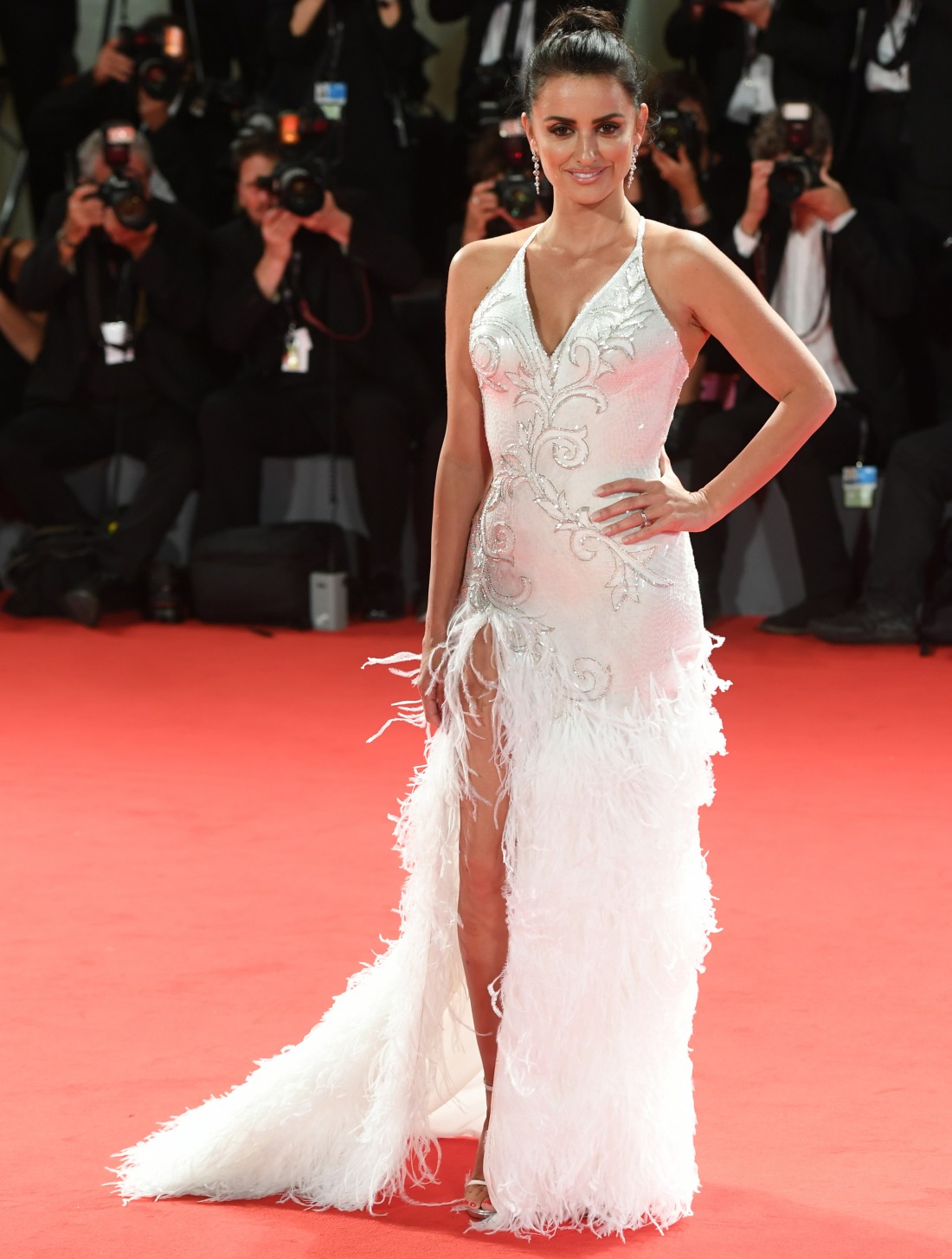 At the photocall, Penelope wore Temperley London. I dislike this so much! I don't mind this move towards nouveau-boho, but the minty green color is just weird.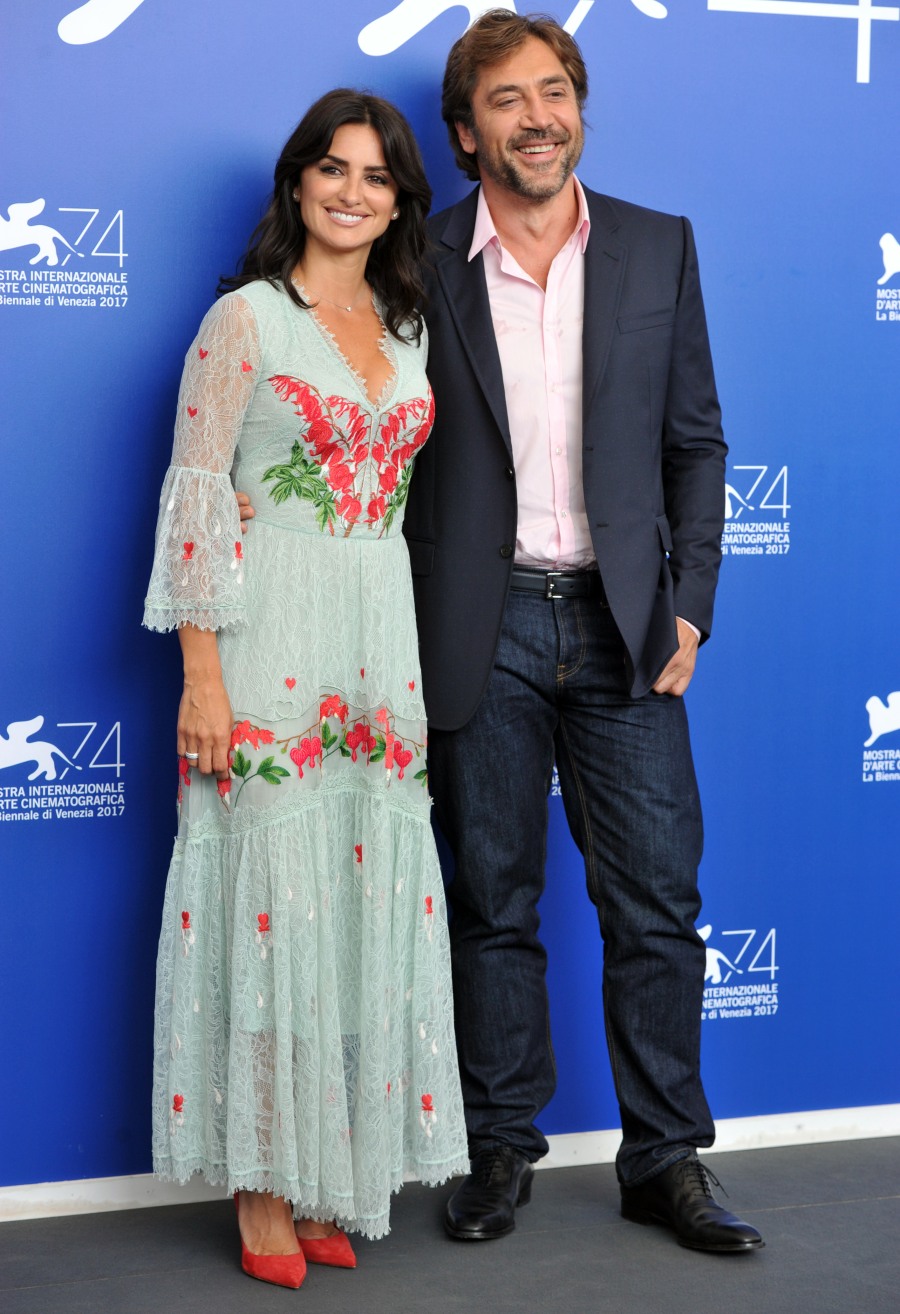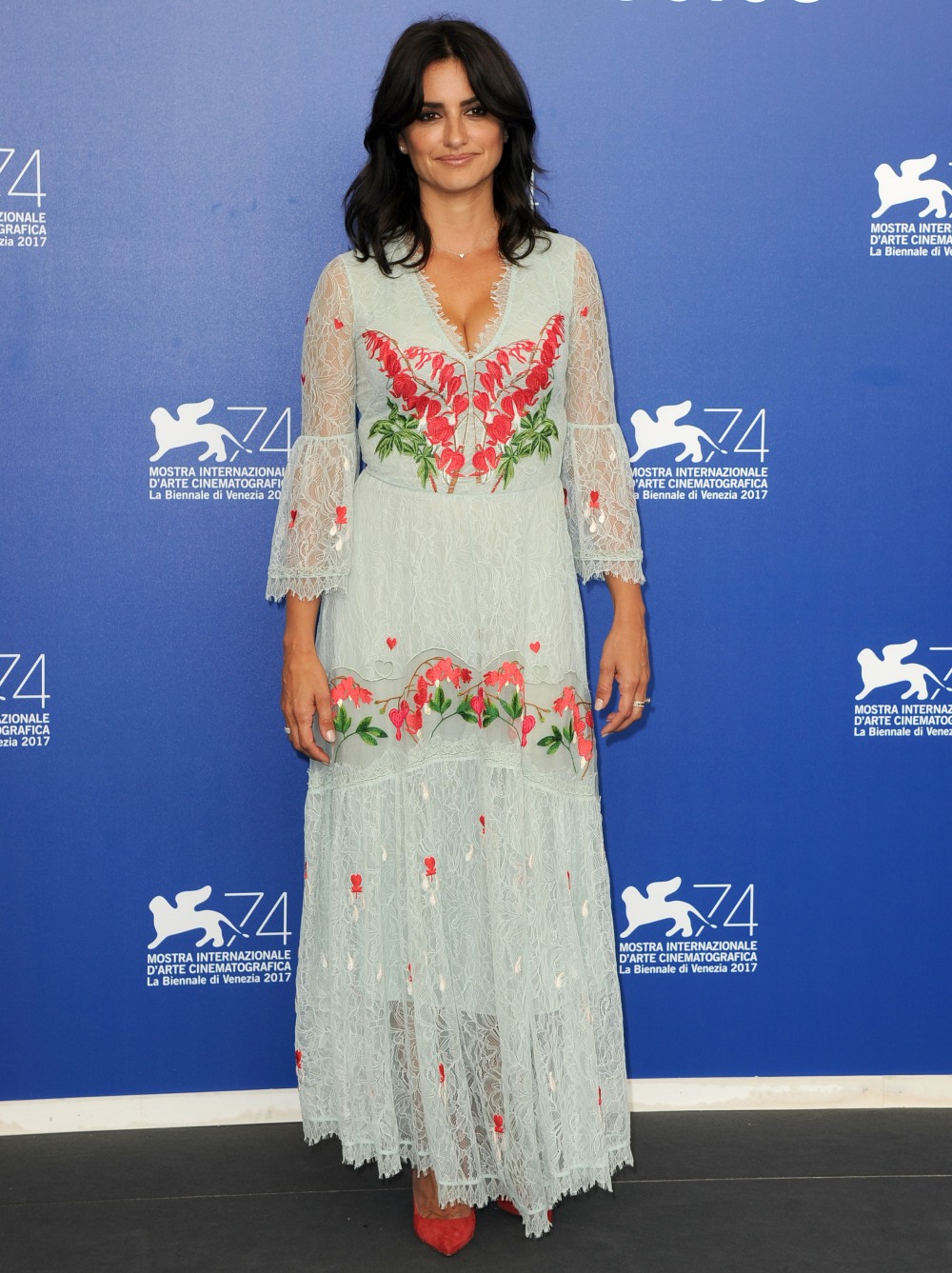 Photos courtesy of WENN.