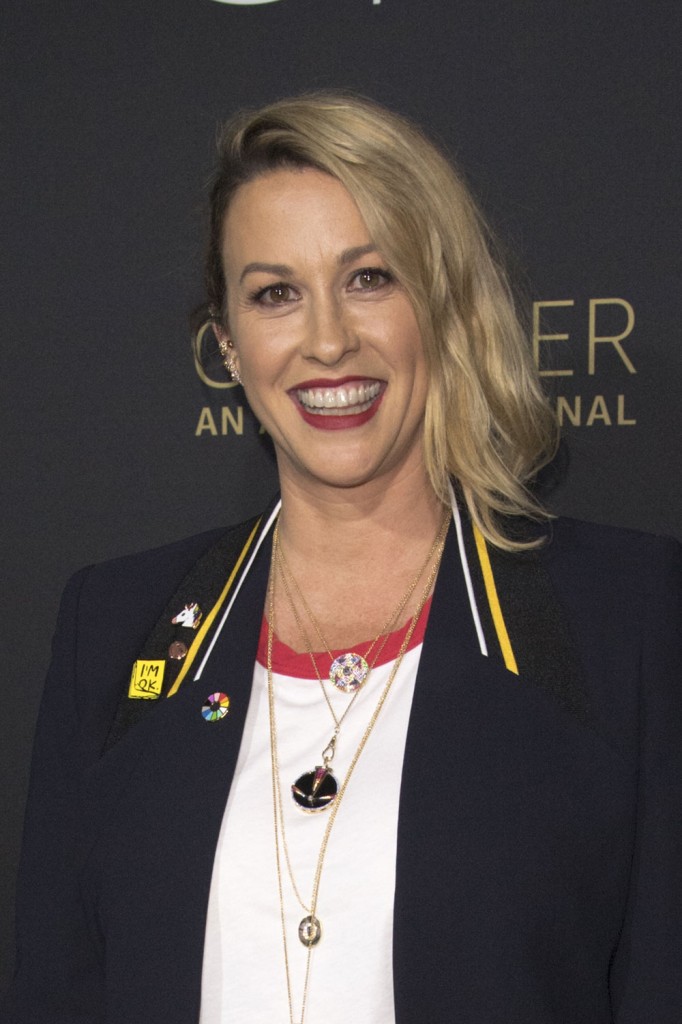 It's been over a year since Alanis Morrisette welcomed her daughter Onyx into this world. I can't believe it's been that long, it feels like we just heard she gave birth. However, I am more shocked that her son Ever is over six years old. I always laugh when celebrity kids make me think, "where has the time gone?" but my own kids don't. What is not making me laugh is Alanis' battle with postpartum depression following both her pregnancies. She's discussed her PPD before and wants to continue discussing it for other sufferers. What is particularly heartbreaking is that Alanis is still experiencing it.
On her experience with PPD: "There are days I'm debilitated to the point where I can barely move. As a kid, I imagined having children and being with an amazing partner. This is a whole other wrench I didn't anticipate."

On experiencing PPD "seconds later" after she gave birth to Onyx last June: "It's very isolating. I'm used to being the Rock of Gibraltar, providing, protecting and maneuvering. It had me question everything. I've known myself to be a really incredible decision-maker and a leader that people can rely on. [Now] I can barely decide what to eat for dinner."

On her PPD being "four times worse" this time and currently on a combination of medication and homeopathic therapies, exercising daily, working with therapists and channeling her struggles into music: "I wrote many, many songs over the last three months. It was a song a day. I had to start writing songs, or I was going to implode."

On protecting her children from her PPD: "Because I don't want it to be their burden."

On her 7-year marriage to Mario "Souleye" Treadway: "My main priority is that I want to make sure both of my children are loved and bonded with and provided for. Poor Souleye sometimes gets the dregs of my exhaustion at the end of the night. Even holding hands at this point is a deeply intimate experience. I set him up to win as often as I can. He's doing the best he can. I just basically say to him, 'There's an end to this, and I'm in the middle of it. I'm so sorry for not being able to be who you typically know me to be.'"
[From People via Celebrity Baby Scoop]
Usually, when I report on these stories, the subject is discussing something that they've already overcome. Knowing that Alanis is still going through this and that it is "four times worse", breaks my heart. I said recently, when it comes to PPD, that knowing what to expect the second time around might help. But now, reading Alanis' comments, I don't know. I think the only real comfort is knowing that almost everyone with PPD will fully recover at some point. I really identified with her comments about her husband/marriage. When I had my non-PPD Baby Blues, my husband caught the brunt of whatever emotion I was feeling at that moment. Now that perimenopause has given me about 17 personalities, he's taking the brunt of those. I won't get too sappy on you guys so let me just say, I now know the face of true grace.
Alanis talked further about sharing a look with fellow sufferers from PPD and how it makes her heart instantly leap out to them. As Chrissy Teigen said about her PPD, one thing she got out of talking about it was that people started asking her how she was doing. I think sometimes when given a newborn situation we fawn over the baby and forget to ask the mother how she's doing. And please be open minded in her response, babies are precious but they are also a huge shift for anyone. Alanis also said, "There are people who are like, 'Where's the old Alanis?' and I just think, 'Well, she's in here. She's having a minute.'" Whereas I like her answer, I hate that question about where is the old/quiet/happy/fun person. That's the last thing anyone going through any kind of struggle needs.
At the bottom of the article, they list several resources with links that Alanis recommends for dealing with postpartum. Check those out here. Reading this article was hard – I bet listening to those songs she's written during this time will be gutting. Much love and strength to Alanis and any woman who is or who has struggled with PPD. We're here for you.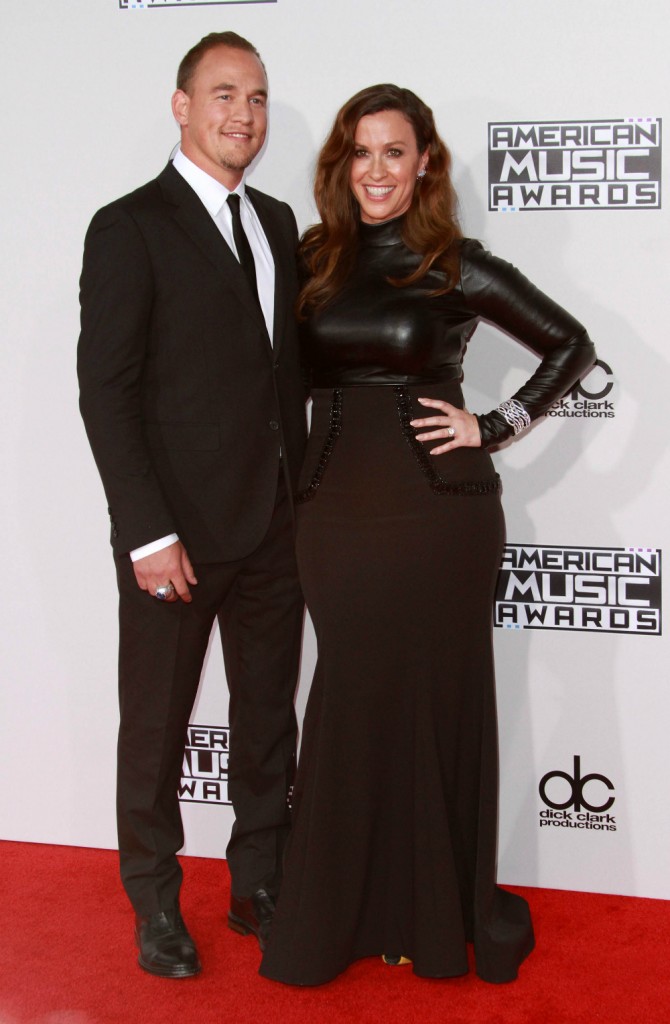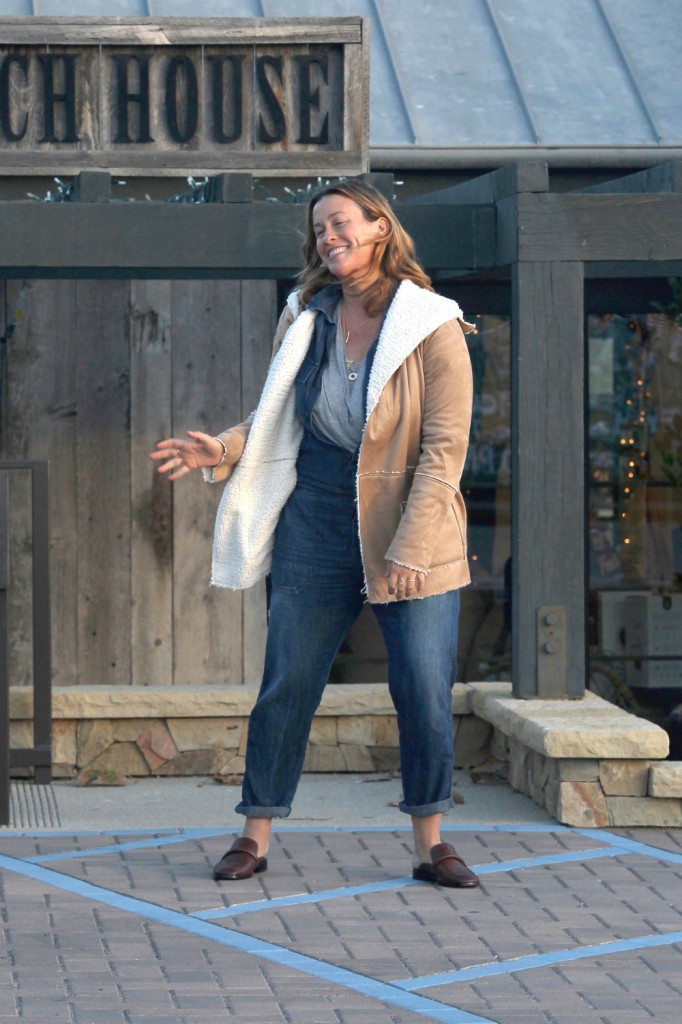 Photo credit: WENN Photos And Instagram