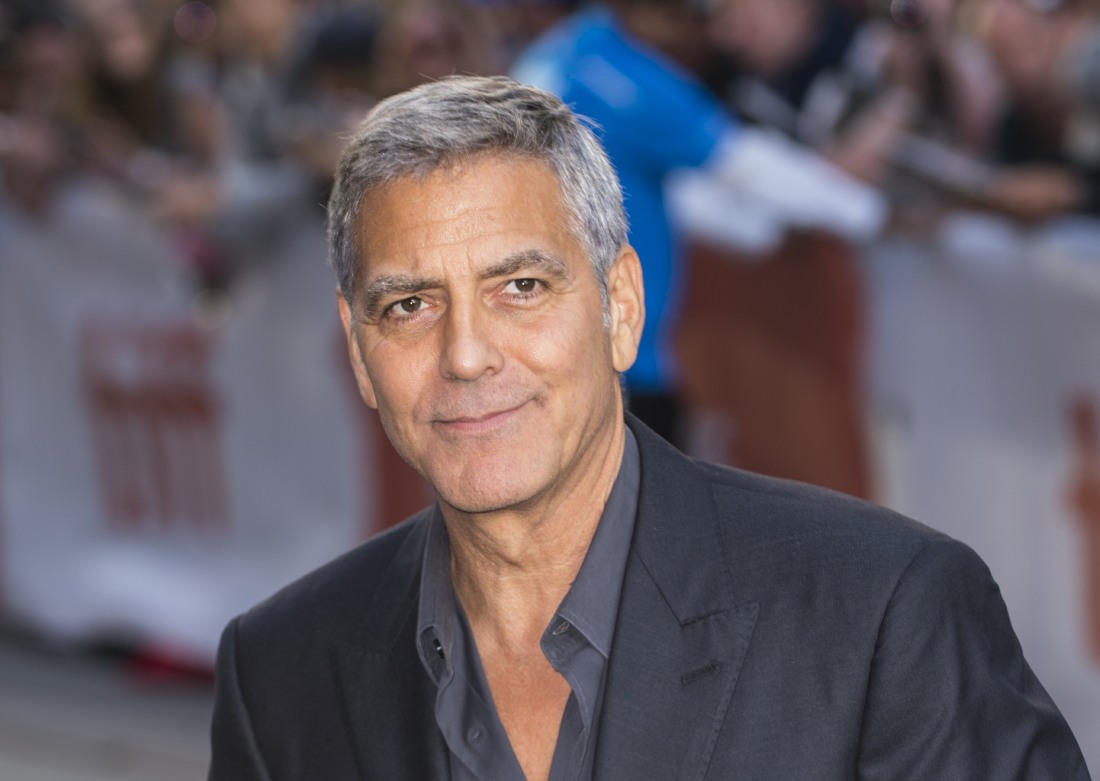 George Clooney premiered Suburbicon at TIFF over the weekend, but the photos didn't get posted to every blog and website because Amal didn't go to Toronto with him, I think. He had to promote his movie without his wife! It's fine. Anyway, that might explain why George seemed to give interviews to every outlet this weekend. There's a literal mountain of quotes from George about this film, about race and politics, about Steve Bannon and Donald Trump and more. I'm never going to be able to cover all of it! But I thought this USA Today interview was good – George actually uses the words "white privilege" and seems to actually get it… sort of. Some highlights:
He's not the guy to tell direct a film about the African-American experience: "There are people that should and could do the story of the black experience of suburbia in the 1950s. I shouldn't be that person. That would not be my expertise. My expertise would be understanding white privilege and the fear of losing it to any minority and blaming them for it. By the way, talk to Kathryn Bigelow when you do tell that story," he adds, referencing the Oscar-winning director's racially charged summer release, Detroit. "You're damned if you do, you're damned if you don't. She told that story and they all (slammed) her for being a white woman telling the story."

He'll continue to speak about Trump: "I would be horrified if 10 years from now, (people) didn't know where I stood on Breitbart or Trump. I would be horrified if they didn't say I stood up against these people."

On his $1 billion Casamigos sale, of which Clooney is said to have pocketed $200 million: "On (Suburbicon) I was paid $50,000 for two years of work and no back end. I made $500 a week for two years. The tequila company subsidizes the ability to do other things."

On the twins: "Twins are tricky. Amal's breastfeeding so there's no getting ahead. She's just constantly feeding. So it's work. It's work for her. I've got the easiest part of it right now. They'll get me later when they want a car."

On the future: "I'm skeptical of things, but always optimistic. I sort of have this look at our country like (Winston) Churchill did, when he used to say, 'You can count on America to do the right thing after they've exhausted every other possibility.' I believe that."

On President Trump: "Who knows what will happen? Who knows what the evidence will be? But if past is prologue, then what we do know is this: The most dangerous things to a president are obstruction of justice. It's what happened to Clinton, it's what happened to Nixon. We've seen a president on NBC say that he fired (FBI director James Comey) because he was investigating him. That's obstruction of justice. And (the second most dangerous is) lying. And this president (even) lies about the size of his crowds."
"By the way, talk to Kathryn Bigelow when you do tell that story… You're damned if you do, you're damned if you don't. She told that story and they all (slammed) her for being a white woman telling the story." Yeah, but… that's not the entire f–king story and you know it, George. Most people, of all races, were probably prepared to give Bigelow a pass for being a white woman directing a film about a famous crime involving white police officers and black civilians. The criticism was mostly about the erasure of black women from the narrative, and the criticism was about how "real" and "tense" the torture scenes were. Meaning, a white woman made a racial torture p0rn movie. There was more nuance there than just "people slammed a white woman for making a black movie." (Plus, Detroit literally came out as neo-Nazis were marching in Charlottesville and it was legitimately "too real.")
It sounds more like George has just come to conclusion that he shouldn't make movies about any kind of black experience because he's white, which is NOT the lesson he should take away from any of this. He can still produce and promote diverse writers, actors and directors – look at what Brad Pitt has managed to do with Plan B, for the love of God. And while George is openly acknowledging his white privilege here – as he should – it feels like he doesn't actually acknowledge that he could be doing a lot more by using his privilege. He's basically saying, "I can't make movies with or about black people because I don't understand their stories and everyone would criticize me anyway so I'm just going to make movie with about about white people." Which is still really f–king problematic.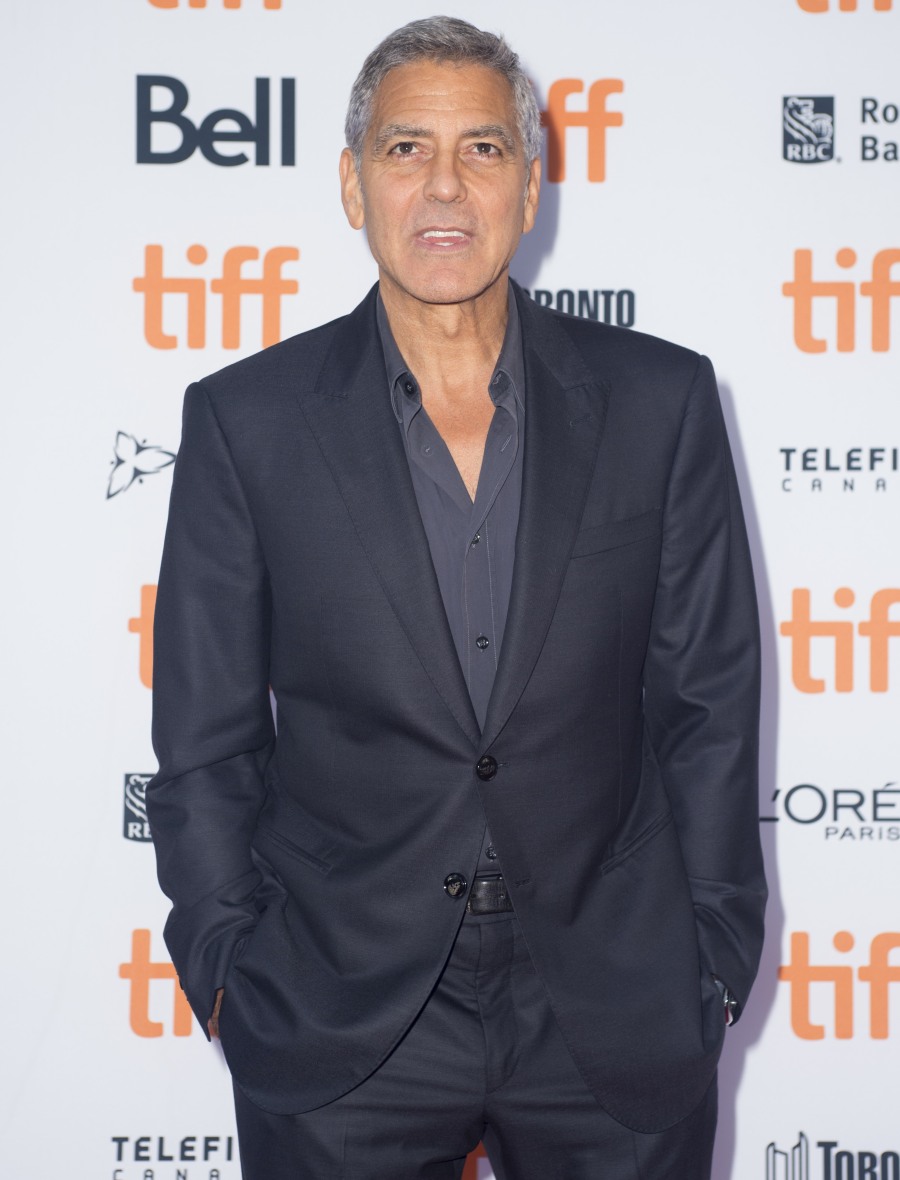 Photos courtesy of WENN.