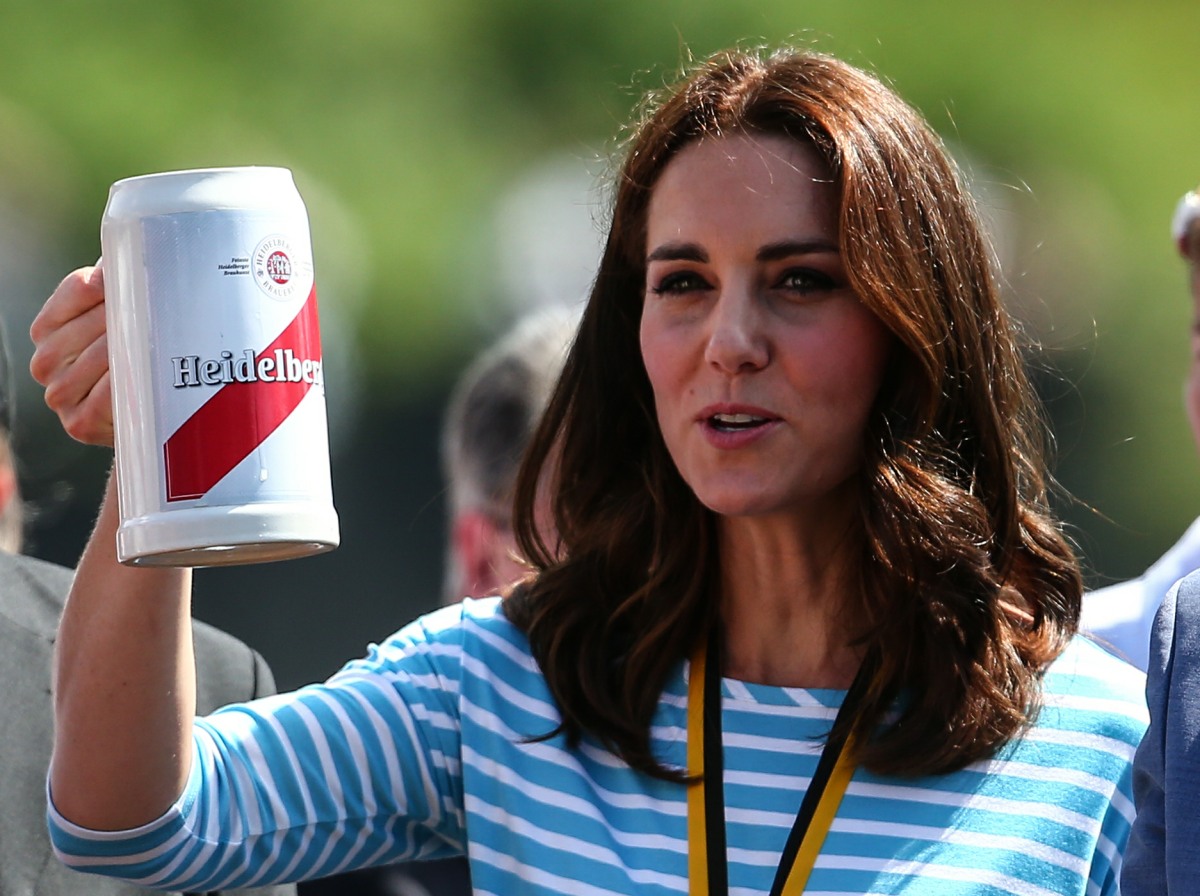 I never get tired of the Duchess of Cambridge's keenness. Duchess Kate is keen about so many things! Kate is keen about mistaking keenness for actual work, like it should count as an "event" if she simply makes Poor Jason slip word to one of the papers that Kate is keen about something or other. Kate was so keen to really buckle down and really start working full-time as a royal, but alas, her keenness for babies came first. As we know, Katie Keen is sick as dog in the first months of her third pregnancy. Once she's feeling better, I suspect she'll have the same kind of pregnancy as her first two, where she's able to keep up with prenatal yoga and all of that. Her delivery of Princess Charlotte was apparently easy as can be – she was only in labor for a few hours, and the birth was no drama, and Kate left the hospital with Charlotte very quickly. Now sources tell The Daily Mail's Girl About Town columnist that this time around, Kate is keen to have a home birth.
The Duchess of Cambridge, pregnant with her third child, is keen on the idea of a home birth, I can reveal. Kate previously sought permission from aides for second baby Princess Charlotte to be delivered in Kensington Palace, but decided against it after taking advice. However, after the births of Prince George and his sister proved to be problem-free, my sources tell me Kate will be on much stronger ground this time. It would spare Kate the ordeal of facing hundreds of paparazzi, as she had to do straight after leaving the maternity unit with George and Charlotte, and allow her children to meet their sibling in the privacy of their own home.

My well-placed informant says: 'The Duchess knew it wasn't possible for her first baby to be born at home, but she asked for a home birth for the second. Officials and doctors thought it too risky. There was concern and in the end she decided against it.'

The Duchess, 35, thought to be less than 12 weeks pregnant, has been suffering extreme morning sickness, as she did with both her other pregnancies. It caused her to miss George's first day of school last week. If she gets the go-ahead for home birth this time, she will be reverting to Royal tradition. The Queen had her four children at Buckingham Palace, and Queen Victoria was born at Kensington Palace in 1819. The Cambridge children were born in the Lindo Wing of St Mary's Hospital, Paddington, where the £5,000-a-night suites have the latest technology and access to St Mary's next door in the event of an emergency.

The Duchess's wish for a home birth last time was taken so seriously that the route from Kensington to St Mary's was timed in case of any scare. My source adds: 'The Duke and Duchess decided not to take the risk last time. A similar request with the third baby would be more acceptable.'
My guess is that she probably IS keen on it – she's reportedly not interested in the drugs or epidurals or anything, and she seems to want all of her deliveries to be as natural as possible. She probably does want to give birth at home, or Kensington Palace or wherever. That's her right, and they'll probably let her do it for the third pregnancy, don't you think? If the rest of her pregnancy is uncomplicated, that is. Then again, Kate is 35 years old and she'll be 36 when she gives birth. While she's still a young woman by many metrics, gynecologically her age makes a home birth more risky.
Also, the Daily Express says that Kate had to "persuade" William to have a third. William's argument was basically that he's thinks two kids is a good number and that George was an extremely difficult baby and what if they get another one like George? Kate's position was basically "but my mum had three kids and now I want that!"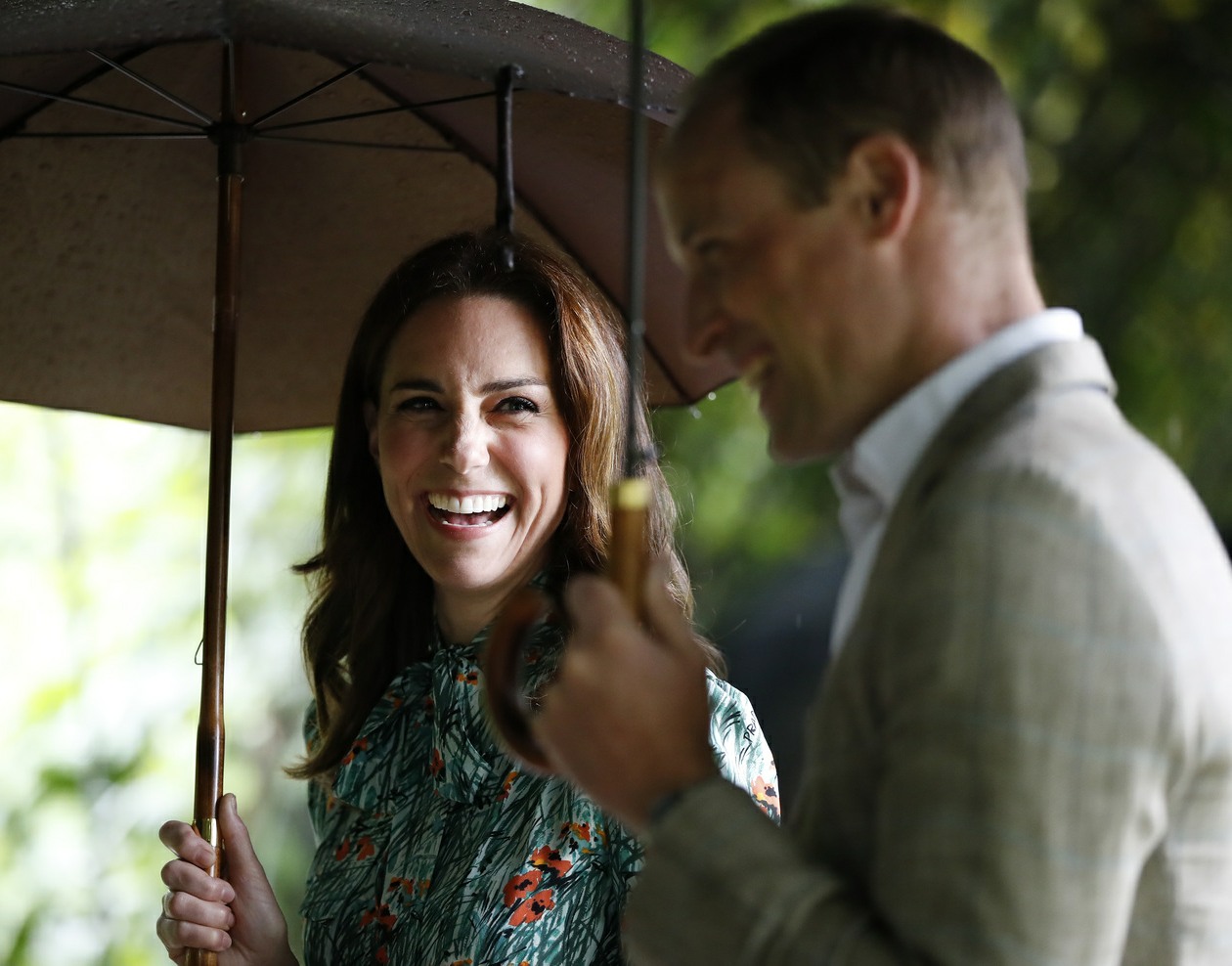 Photos courtesy of WENN, Pacific Coast News.