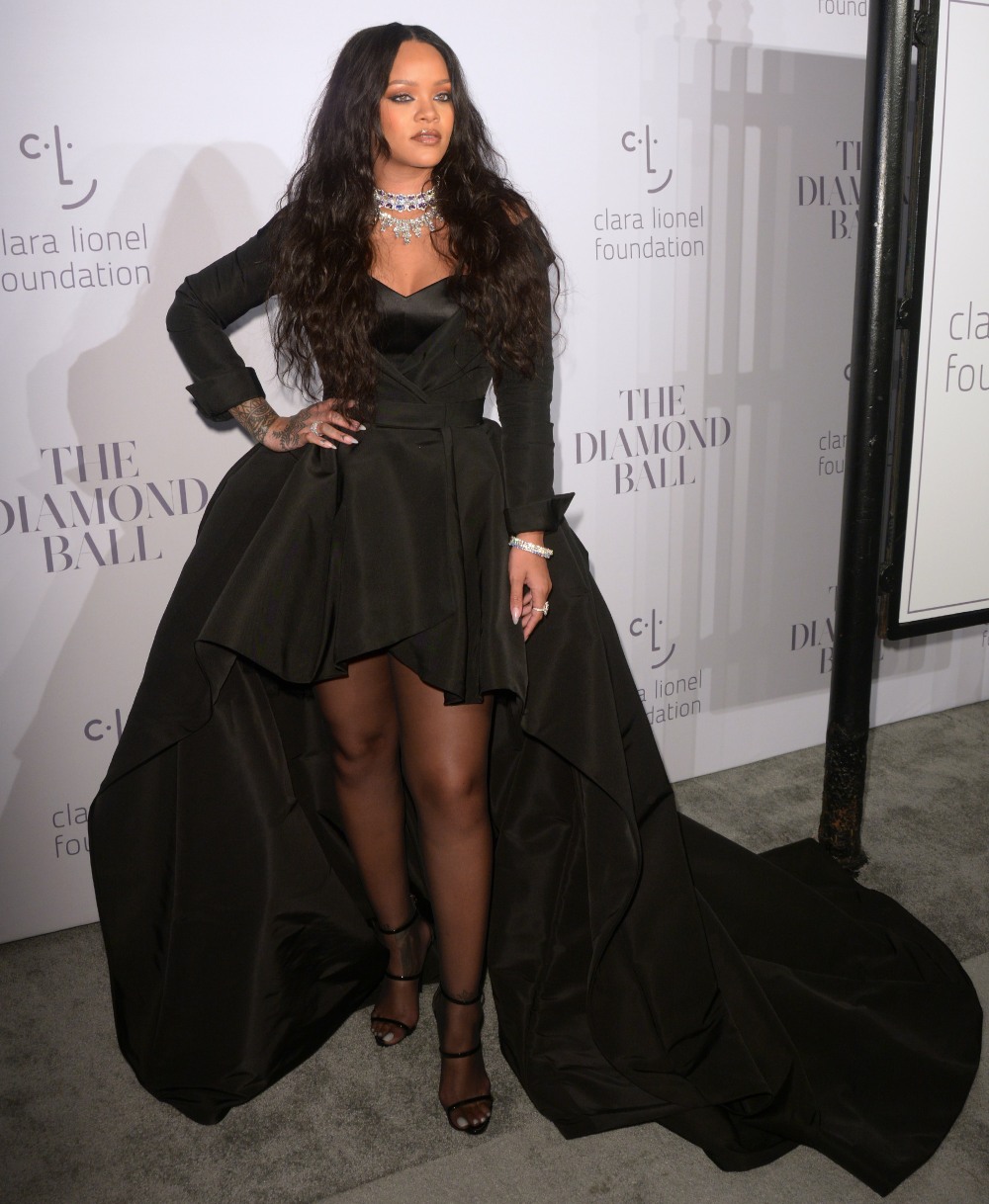 Rihanna hosted yet another "Diamond Ball" last night in New York. Rih's Diamond Balls are fundraisers for her Clara Lionel Foundation, which raises money for schools, educational supplies and health care in developing countries. Rihanna is low-key about it, but she does a ton of great work in Barbados and in developing nations, and her foundation raises a lot of money with these Diamond Balls.
For last night's fundraiser, Rihanna wore a Ralph & Russo mullet dress which I dislike. I'll give her some credit – she went with a more conservative look, which is appropriate for the event. But this dress is just bad. I feel like Rihanna has gained some weight this year and she's totally fine with that, but she doesn't know how to dress herself when she's slightly bigger? This Ralph & Russo gown makes her look a lot heavier than she actually is, I'm just sayin'. I also think she chose this gown as sort of a "blank slate" look to feature her Chopard jewelry – Chopard sponsors Rihanna's Diamond Balls, and she wore one necklace from her Rihanna Loves Chopard collection, and one necklace from Chopard's High Jewelry Collection.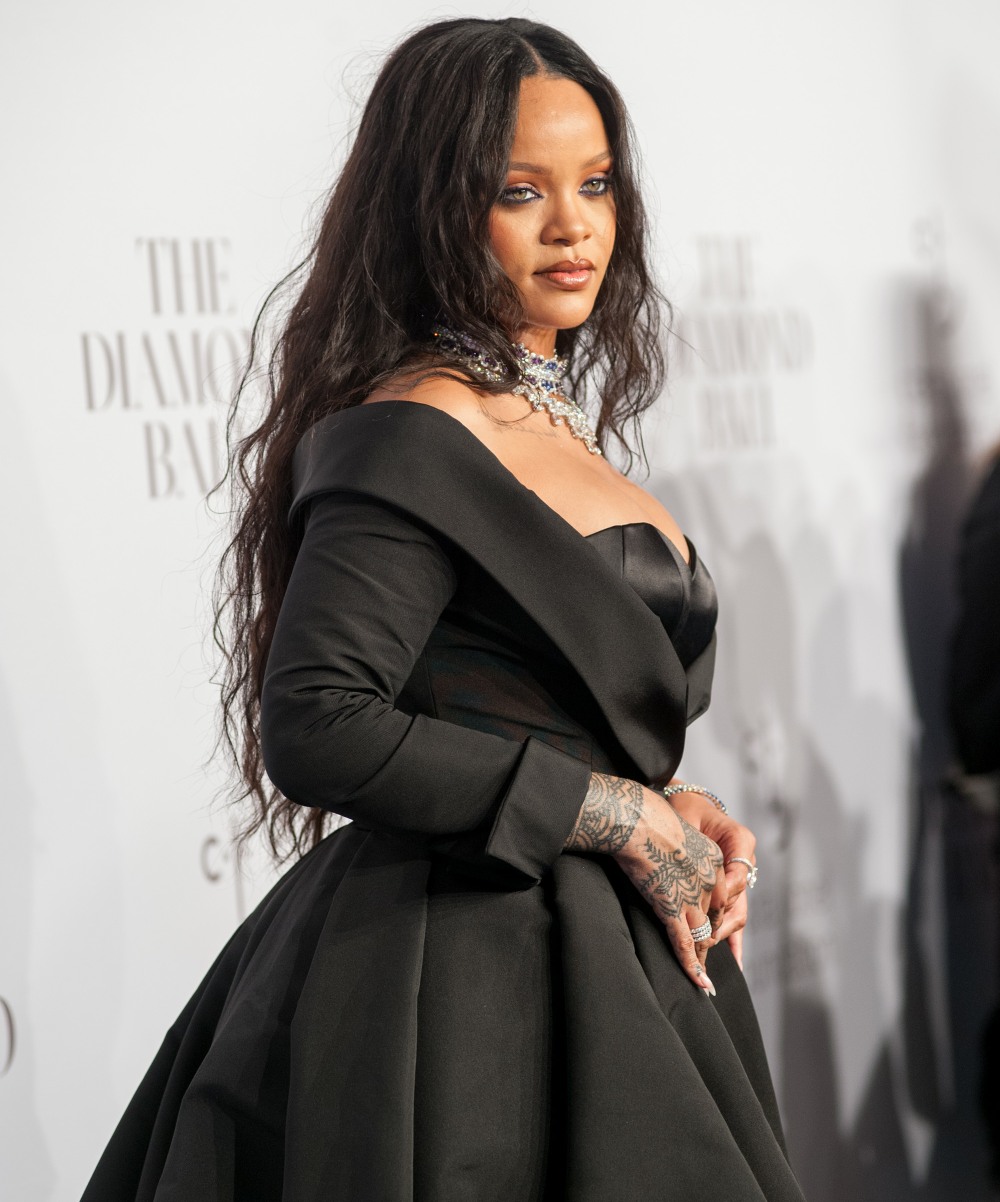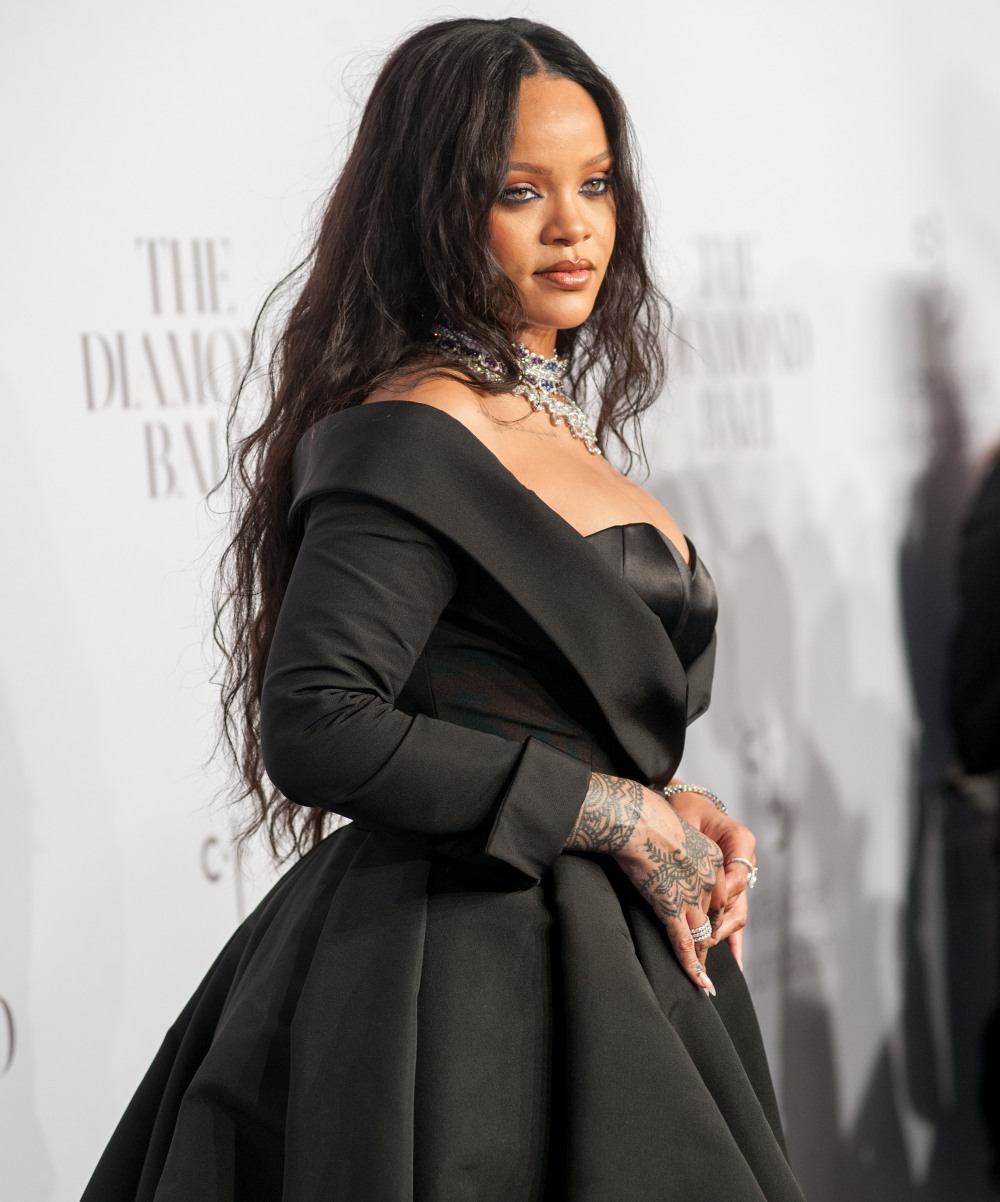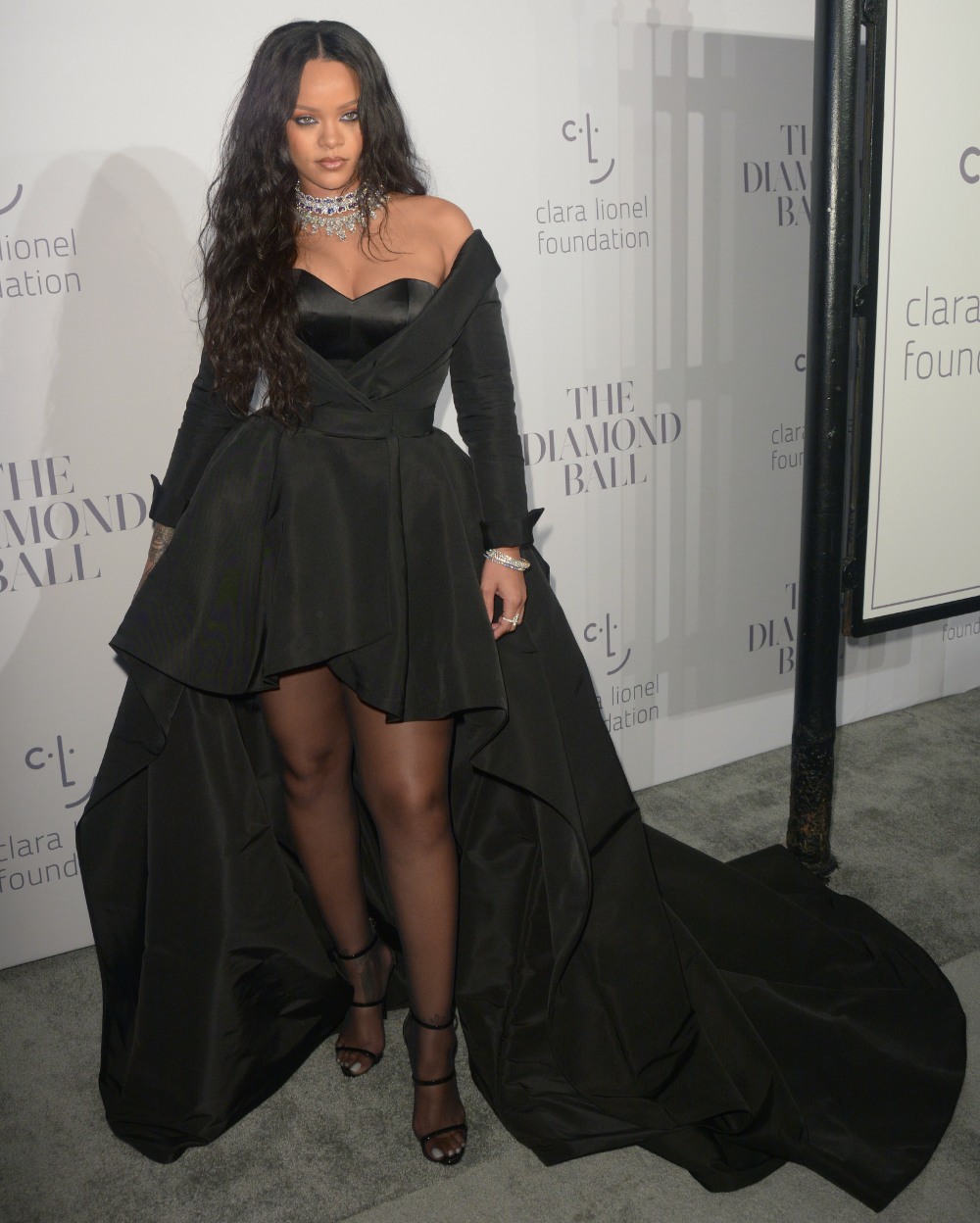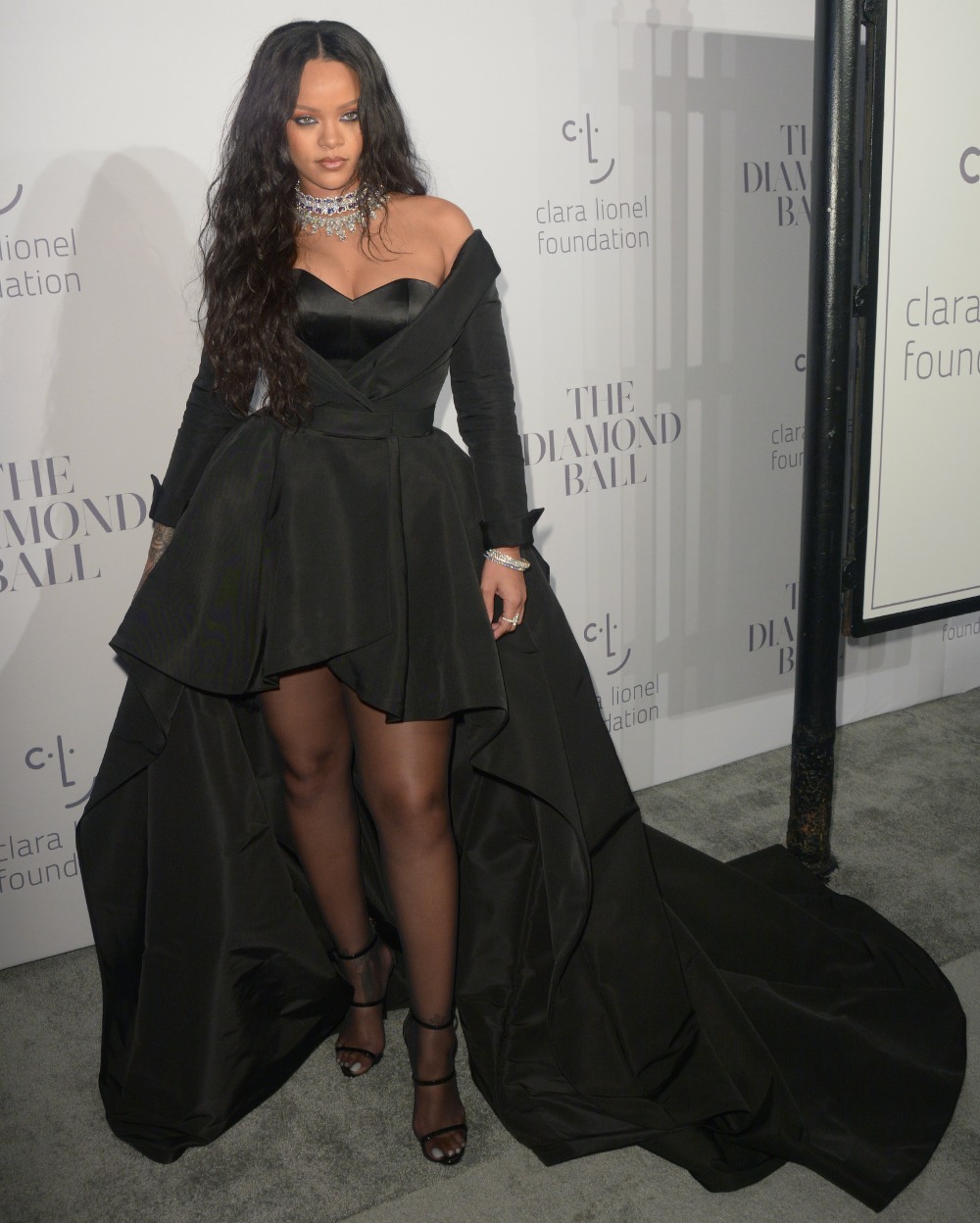 This year's Diamond Ball had a good turn-out – Kendrick Lamar performed, after all – and this was the first big event for Beyonce and Jay-Z since the twins were born. Bey and Jay didn't walk the red carpet, but they were photographed inside the event.
Also: Emily Ratajkowski was there, with a new haircut. Emily looks terrible, my God. That hair makes her look 50-something and she's lost a lot of weight recently. Yikes.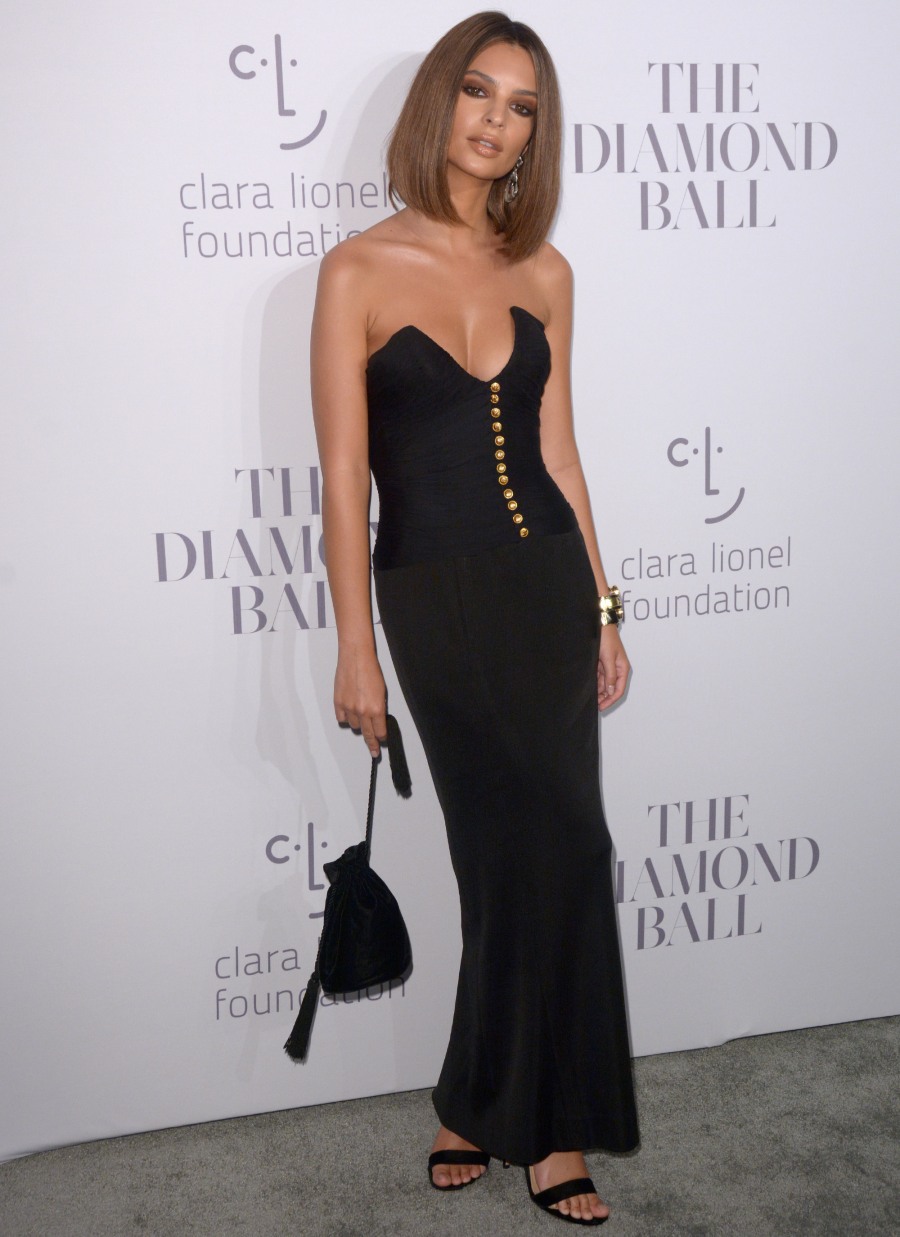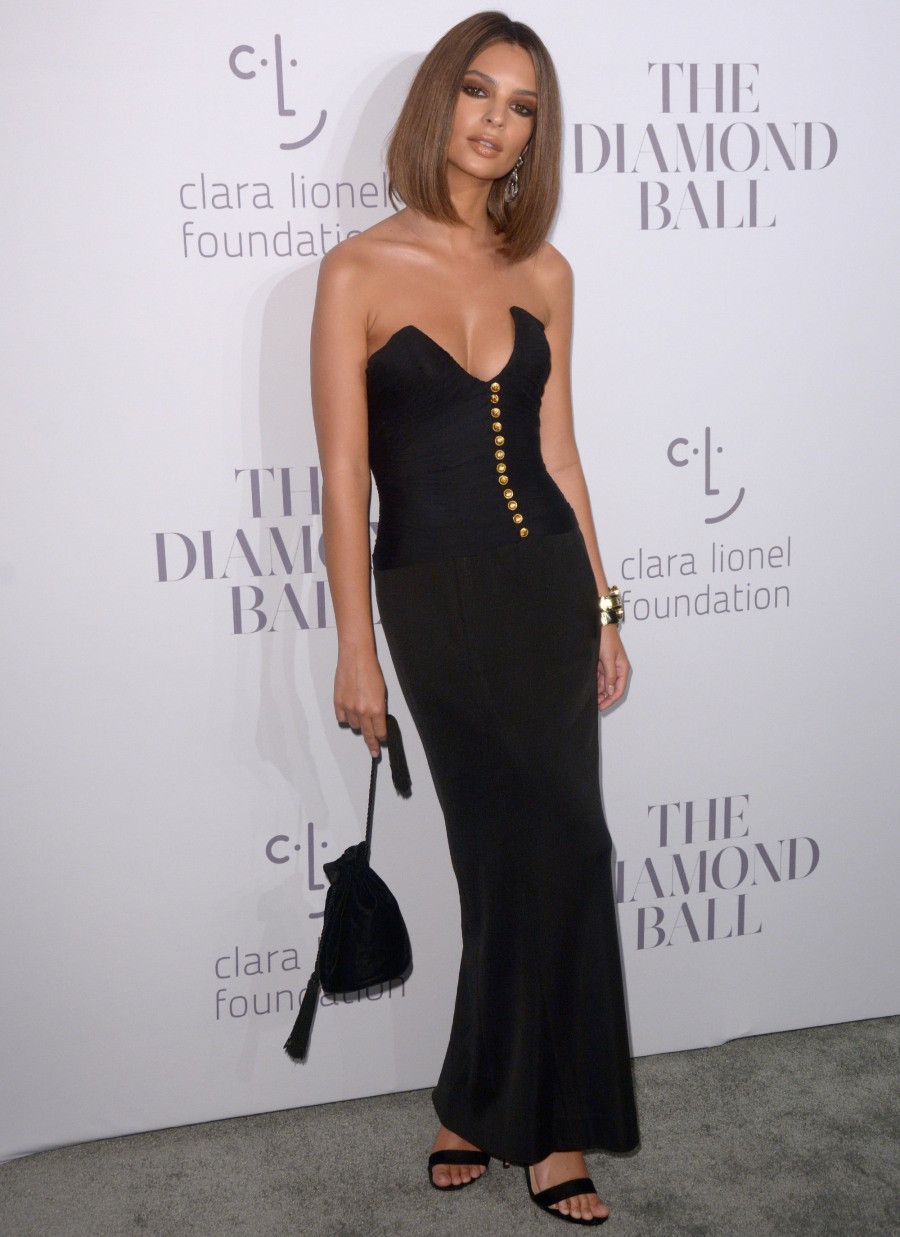 Photos courtesy of WENN, Getty.