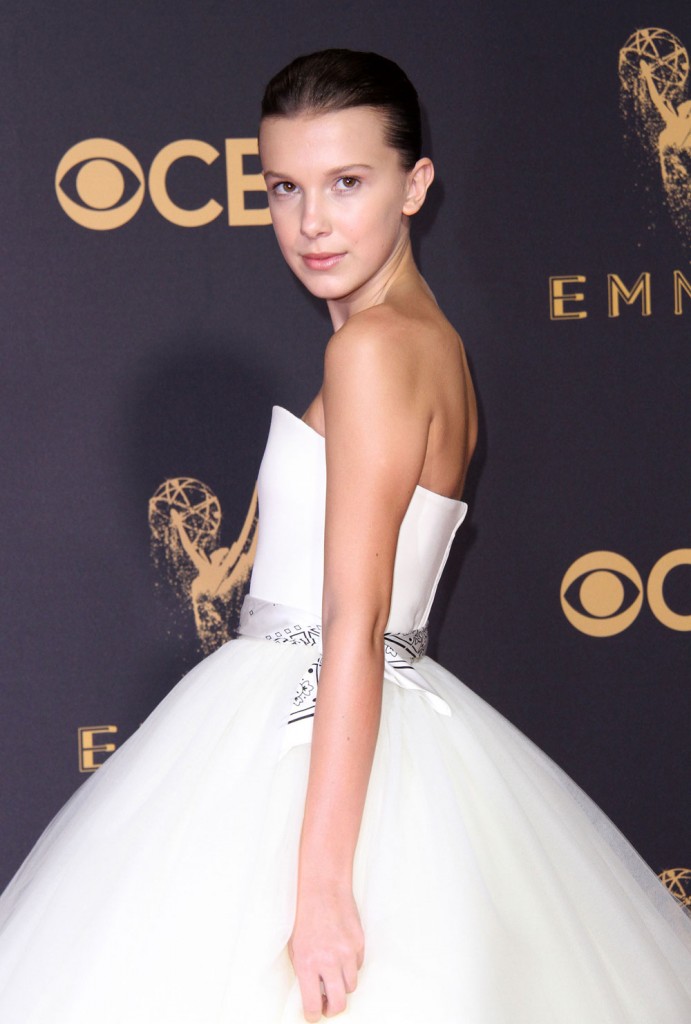 I will admit that when Ann Dowd won Best Supporting Actress in a Drama, for her work in The Handmaid's Tale, I was happy that it didn't go to Millie Bobby Brown. There was a lot of talk ahead of the Emmys that Brown, 12, would be the youngest actress to win an Emmmy if it happened for her. I'm not saying she's not a solid actress and that she's not hard working. She is, she's just 12 years old and it doesn't feel like her time yet. So when Dowd won, and was so visibly surprised and in tears, it moved me. I really hope we see more of Aunt Lydia's backstory on the upcoming season of Handmaid's Tale, I bet she's a much more nuanced person and even though we don't know all that yet, it comes through in her performance. Here's Ann Dowd with her Emmy after the show. She's wearing one of the blue ACLU ribbons that were so necessarily prominent last night and she has on a simple LBD. Go Ann!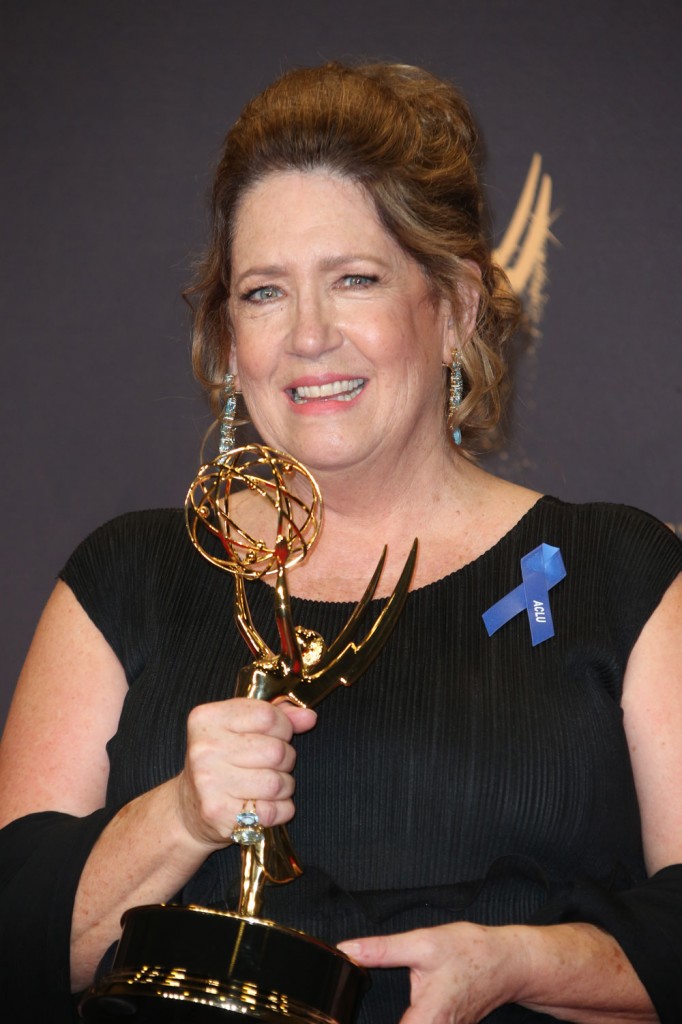 As for Millie's dress, she has a fashion contract with Calvin Klein and she was in strapless custom white CK. Everyone was raving about her look last night and her chances to become the youngest Emmy winner every. The gown had a huge tulle skirt and a gray/silver ribbon belt with black accents. It fit her like a glove and was so ballerina chic, especially with her styling. This is a gorgeous choice for a young woman and manages to look both sophisticated and youthful at the same time. Millie's time will come, maybe after a couple more seasons of Stranger Things, and I'm sure we'll see a lot more of her.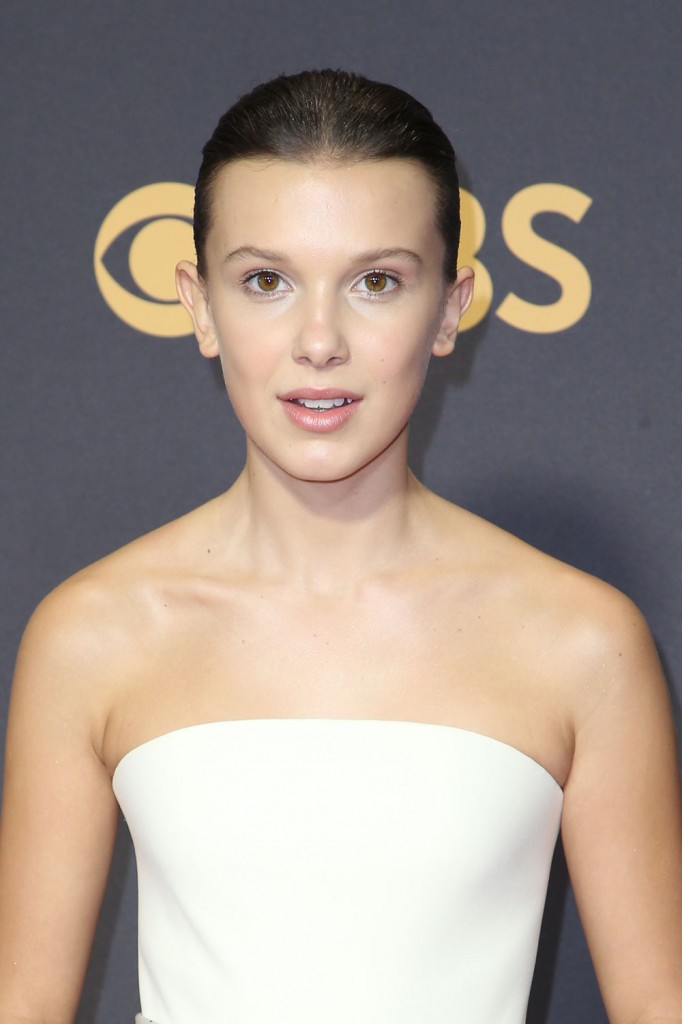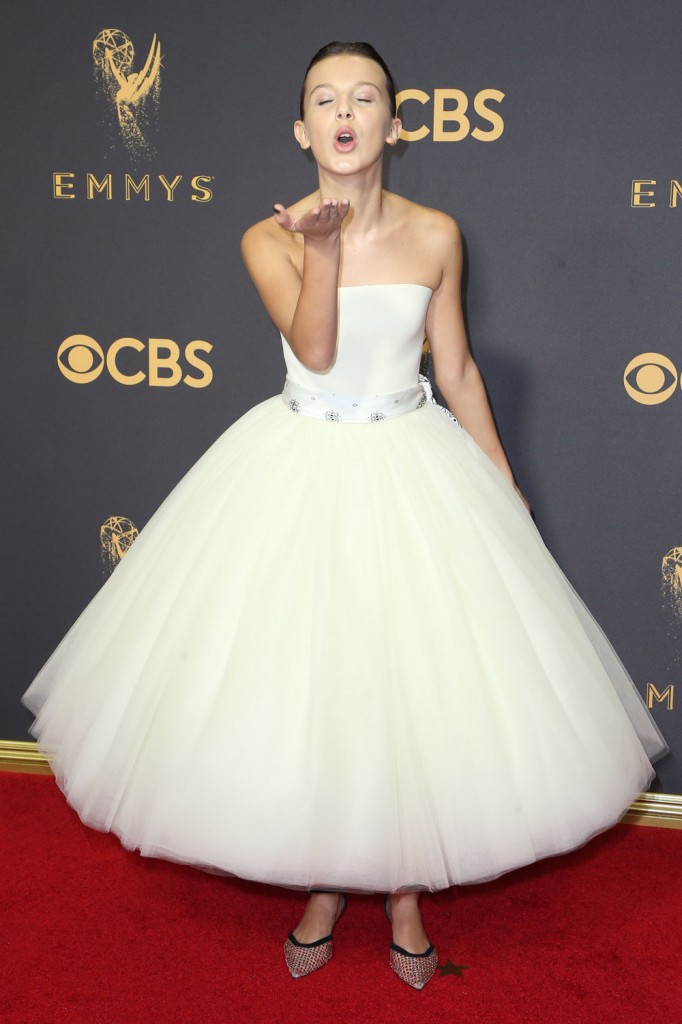 Thandie Newton was in a peachy beige Jason Wu with a similar silhouette to Millie's gown. My god this dress is beautiful and looks amazing on her. I love how smooth and formfitting the bodice is along with the simplicity of the tulle overlay on the skirt dotted with sequins. This is a dress with classic lines and an uncomplicated design expertly executed. Check out her earrings, one is longer and has an extra row of what I presume are diamonds. How clever is that? Thandie was also up for Best Supporting Actress and I hope she gets recognized for Westworld in a season or two. Her performance has just been mesmerizing.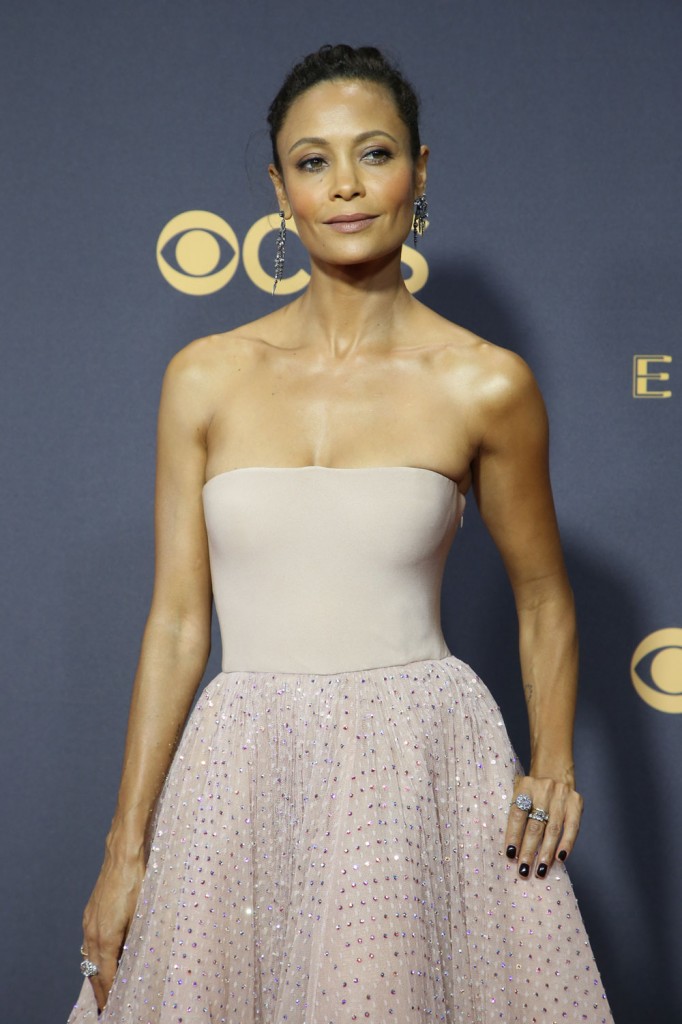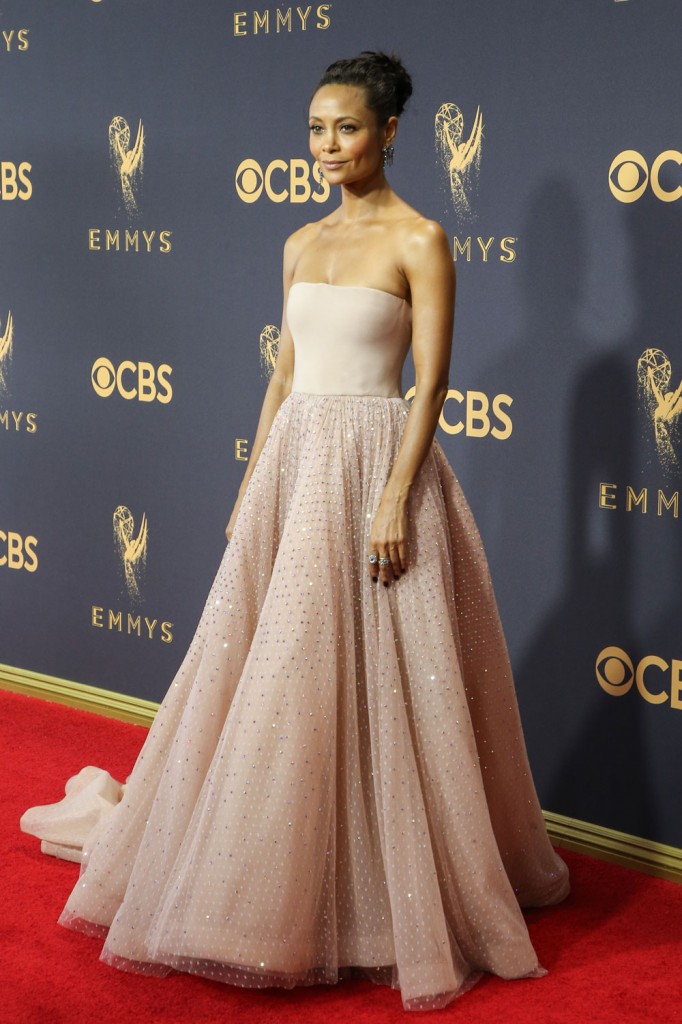 Here's Thandie's costar, Angela Sarafyan, in that canary yellow color that was big a couple of years ago. (It's still a great color and is still in for fall.) This dress is Elizabeth Kennedy and I love the design. The gathered puff sleeves could be a subtle nod to the Wild West (although her character's outfit doesn't have sleeves) and it ends with a straight skirt that flares out perfectly to create a slight train.
SLAY. Look at these beautiful hosts. Westworld was so robbed last night.
Embed from Getty Images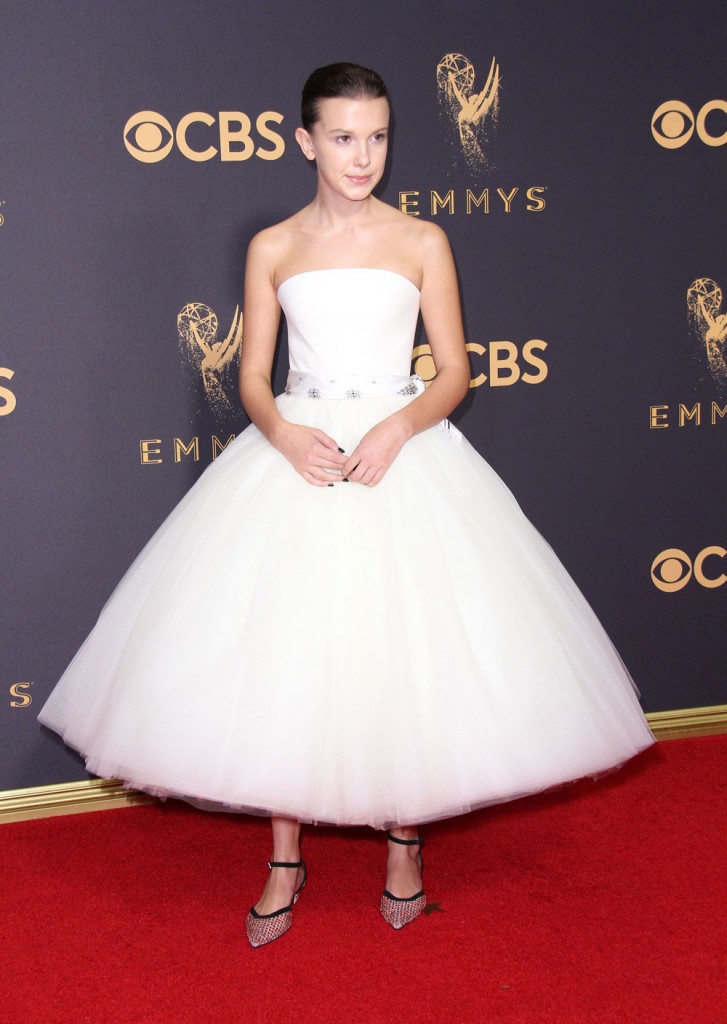 Photos credit: WENN and Getty