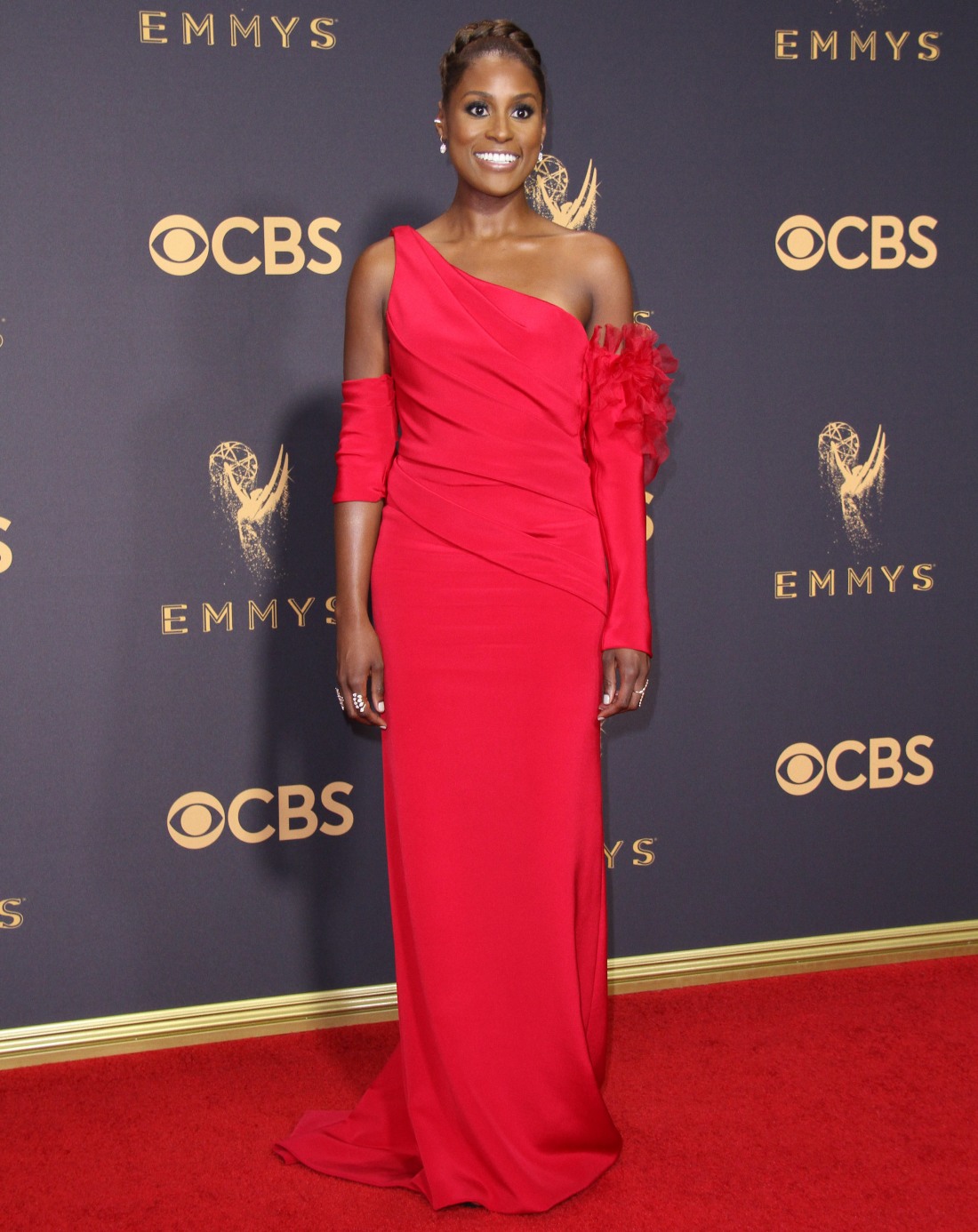 Issa Rae surprised me at the Emmys. I didn't really know what to expect from her, but I wasn't expecting this custom Vera Wang gown with weird sleeves. I also didn't expect this dress to be so controversial – for me, it was not the best but far from the worst. The Wang could have used some edits, but she looked beautiful and you could tell that she liked the gown a lot. People were, like, angry about the sleeves though. They were also angry about this:
"I'm rooting for everybody black!" #Insecure star @IssaRae says on the red carpet #Emmys pic.twitter.com/Pz3DJPyJc2

— Variety (@Variety) September 17, 2017
I laughed when I saw that clip. It has the benefit of being a good joke because it's so true. I mean, why not? Why not root for all the black people? The Deplorables were so mad about it though. And here's Issa's response:
SO GOTDAMN PROUD OF LENA WAITHE! You've been killing it for SO long! Get. Yours. Boo! @LenaWaithe#Emmys#BlacksAllZay#SaidWhatISaid

— Issa Rae (@IssaRae) September 18, 2017
Sure, Jan. https://t.co/uDkwcJ60Zy

— Issa Rae (@IssaRae) September 18, 2017
Word.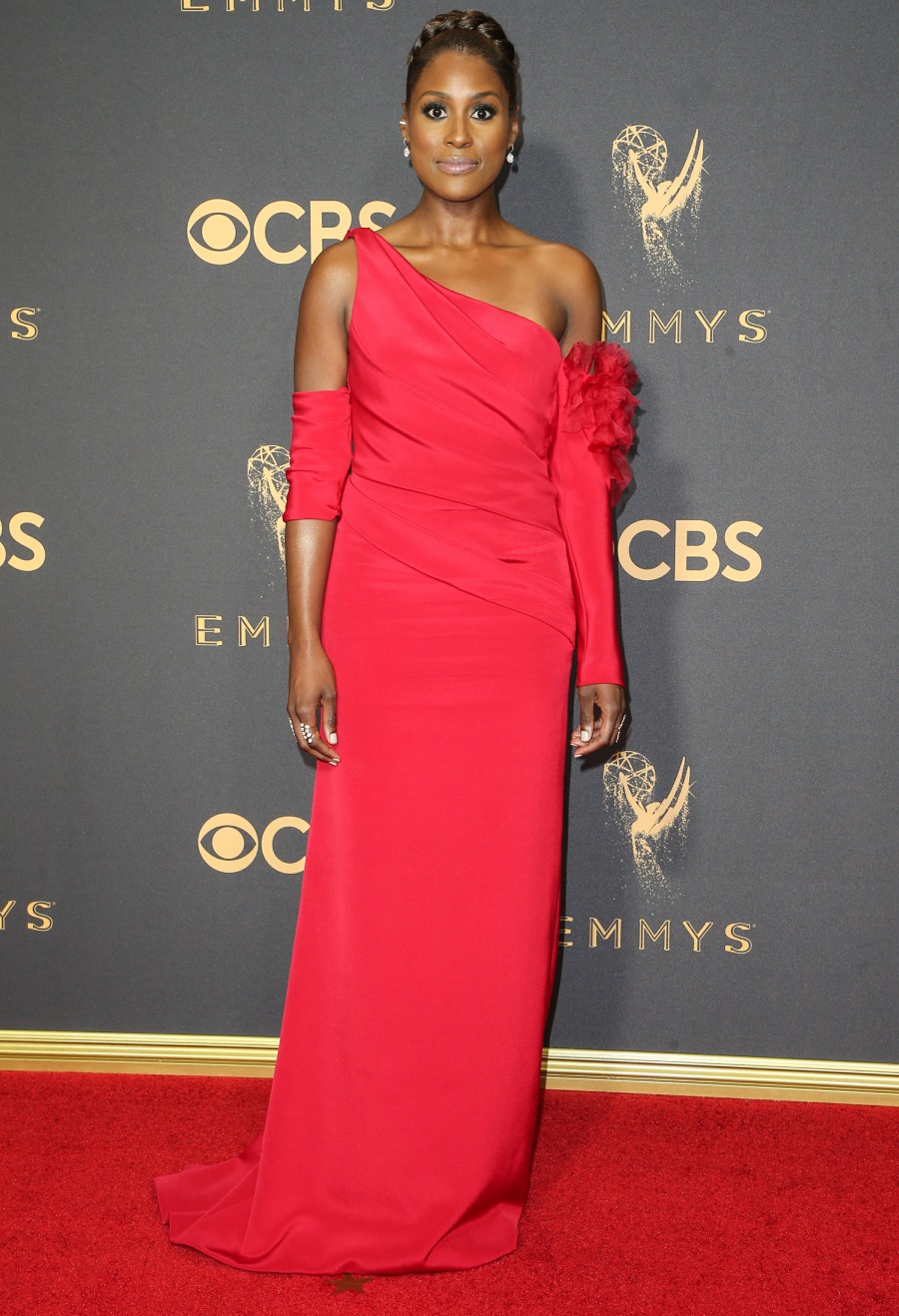 Here's Anika Noni Rose in Thai Nguyen Atelier. You guys, I had no idea that Anika was so voluptuous. Her body looks crazy (good) but the dress is actually quite bad. The color is terrible and the deep-V doesn't actually suit her.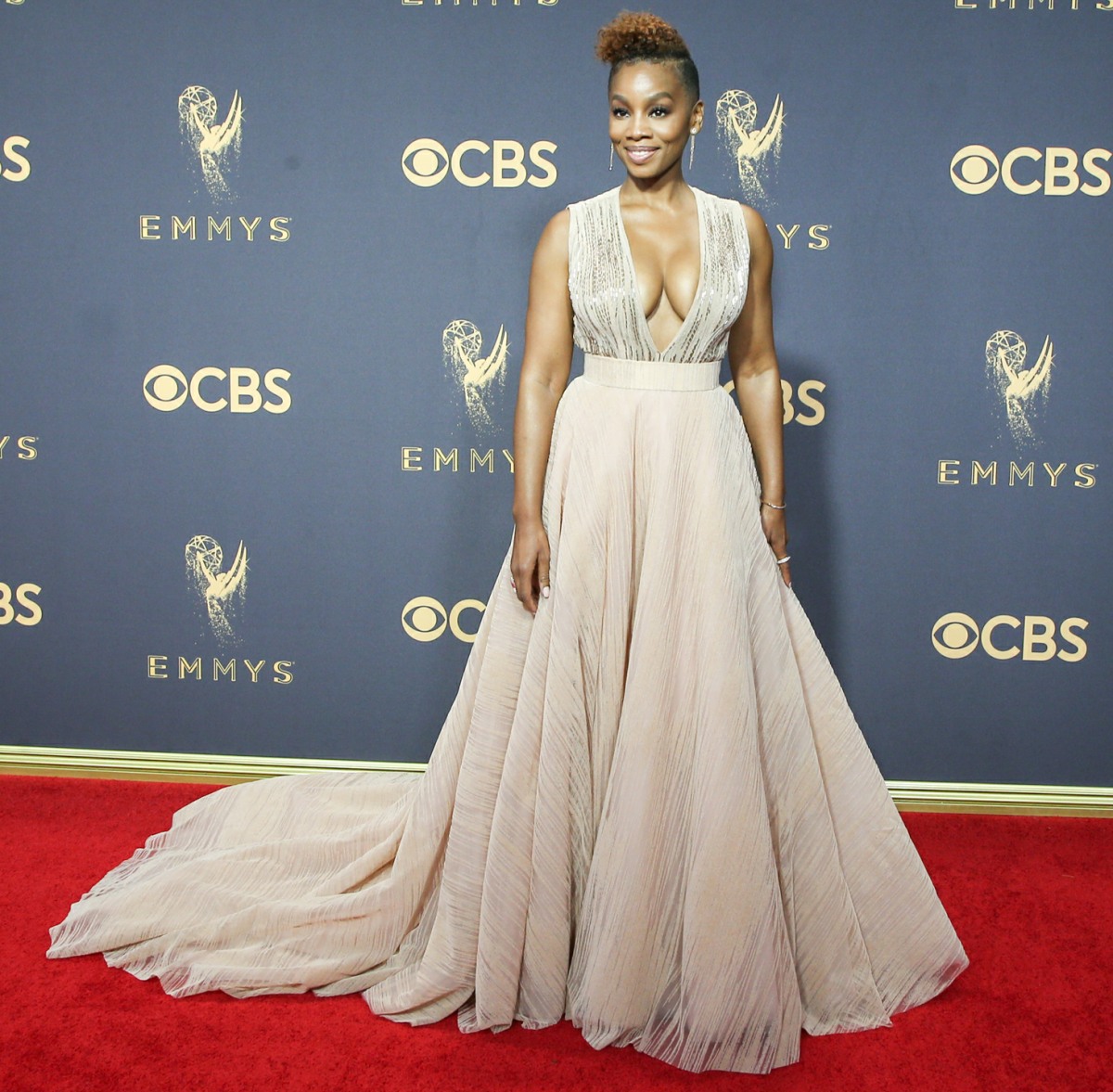 Lord help me, but I loved Lea Michele's Elie Saab dress. It was SO PRETTY. Elie Saab is a standard look on any given red carpet, so no surprise there. I just wish this gown had been on someone else so I could appreciate it fully. On Lea Michele… I don't know, I just came away sort of annoyed, because she's an annoying person. She should have done her hair differently too.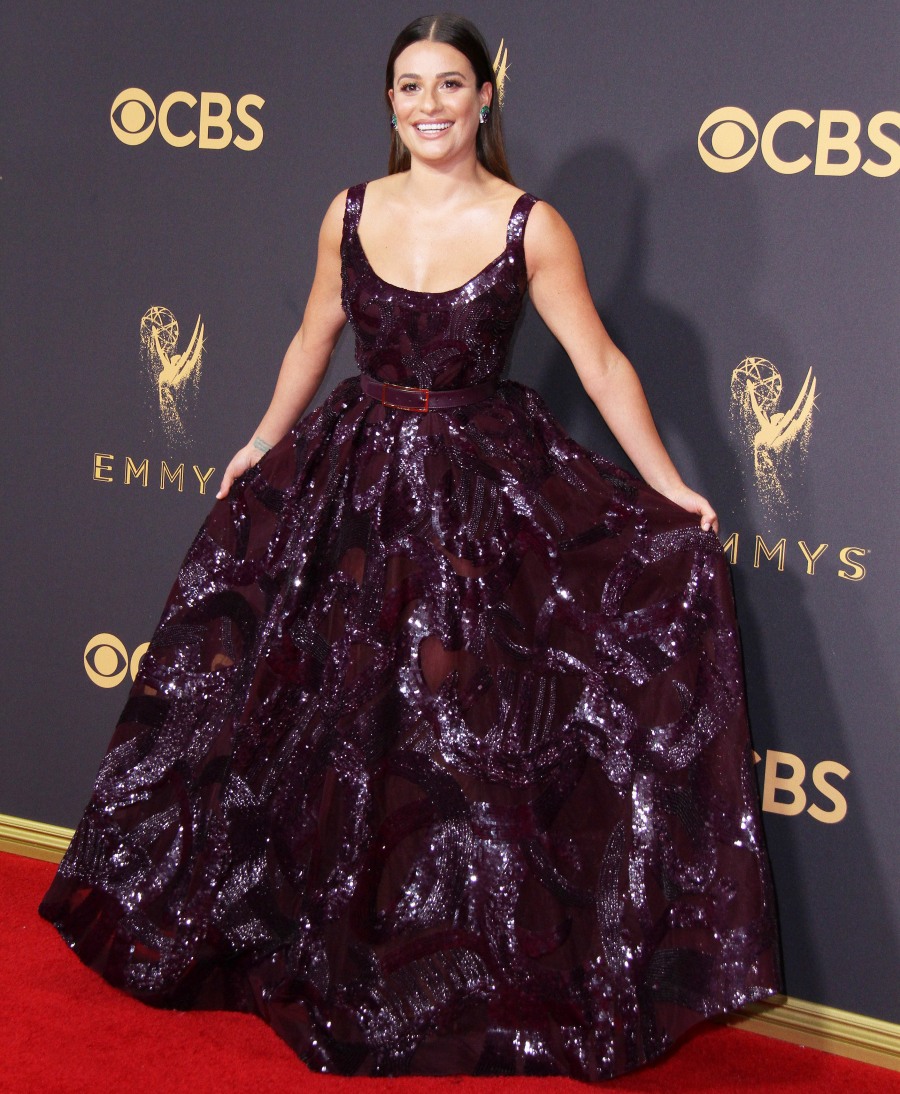 Kyra Sedgwick also wore Elie Saab and I don't care for this at all. As soon as she walked out on stage, I just missed The Closer. Why did you leave me, Brenda Leigh??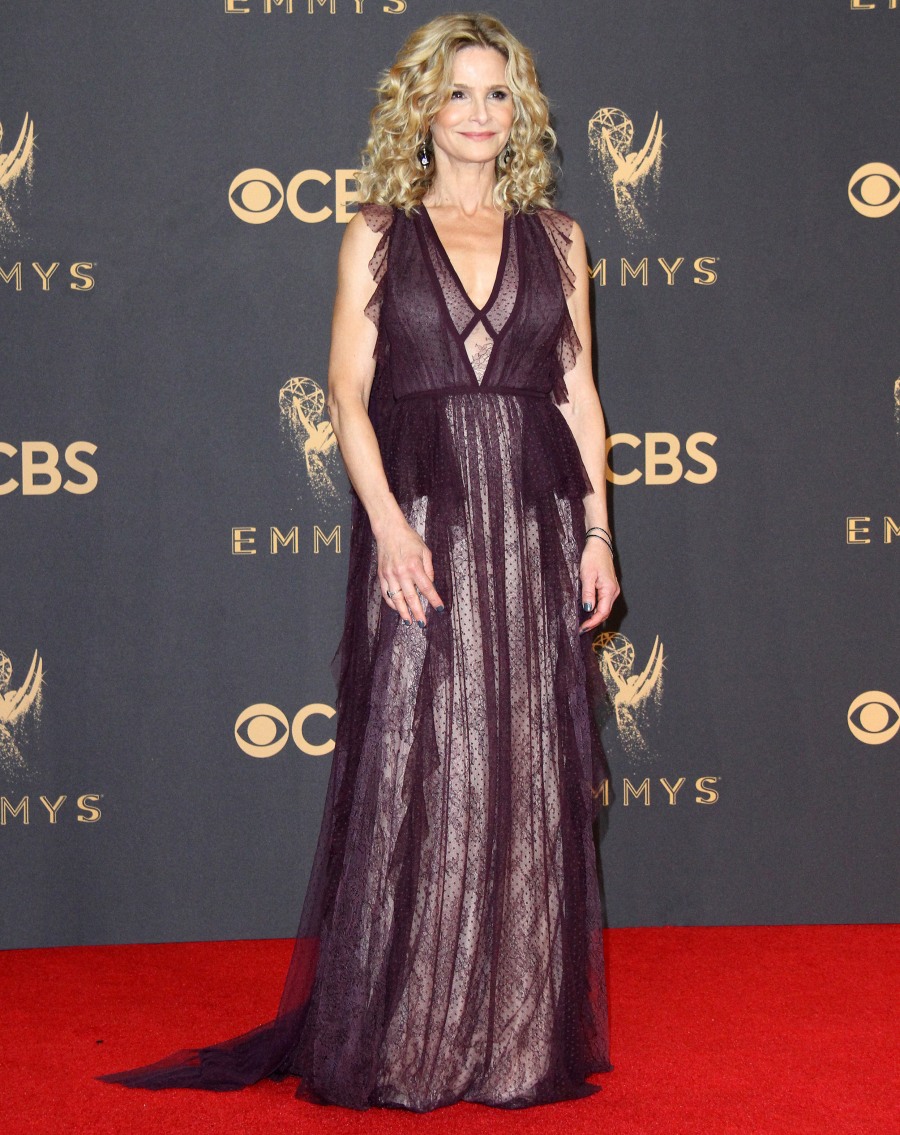 Photos courtesy of WENN.