Embed from Getty Images
Jake Gyllenhaal may be on his way to his second Academy Award nod for his upcoming movie Stronger, the true life story of Boston Marathon bombing survivor Jeff Bauman. The movie, which hits theaters this Friday, is based on the memoir of the same name penned by Jeff, who lost both legs during the tragic event.
Jake and Jeff attended the premiere of the film last week and, it seems the two have struck up quite the friendship. Jeff has already taken a few good-natured pokes at Jake and now, the two share jabs in a hilarious Facebook Live Q&A that was posted on Jake's feed on Monday.
In the (too short) clip, the two interviewed each other. Jeff had what I thought was gong to be a "Chris Farley Show" moment, asking Jake, "You know Van Wilder, right?" He went on to say, "I really wanted him to play me. I was just wondering why he didn't. He would have been better, I think." Bazinga.
Jake zinged back by asking Jeff what his favorite Boston movie was ("besides Steel Magnolias" – it was actually Good Will Hunting) and then asked him, "Have you ever actually eaten a Wahlburger and, if so, what happened to you two or three hours later?"
Jake must really like Jeff because he even broke his silence about his relationship with Taylor Swift. Well, kind of. Jeff inquired, "If you lost your legs in real life, do you think Taylor Swift would write a song about it?" Jake responded, "For me, or about it?" Jeff helpfully clarified, "For you, like a country song," to which Jake noted, "She's sort of moved more into pop now." Way to pull a swerve, Gyllenhaal.
I don't know if he had a writer, but Jeff's got jokes. He went on to ask Jake "you ever thought about doing a good movie?" And, when Jake said he'd like to run the Boston marathon himself, Jeff followed up with, "You ever think you could do it without your pack of bodyguards?" and then "While you were shooting in Boston, what was the best meal you had flown in from LA?" before wrapping up the interview by joking "My producers told me we're out of time." Can someone get these two a show of their own?
Jake may have briefly talked about his former flame, but DO NOT come for his sister Maggie for information. Promoting her new HBO series The Deuce (which is awesome) on Watch What Happens Live, she was asked about the 2012 Swift song "All Too Well", that may or may not be about Jake and may or may not have referenced Maggie with the lyric "left my scarf there at your sister's house/and you still got it in your drawer even now." Upon hearing the question, Maggie replied, "I never understood why everybody asked me about this scarf. What is this?" And, to lay the subject to rest, she announced "I am in the dark about the scarf." So there.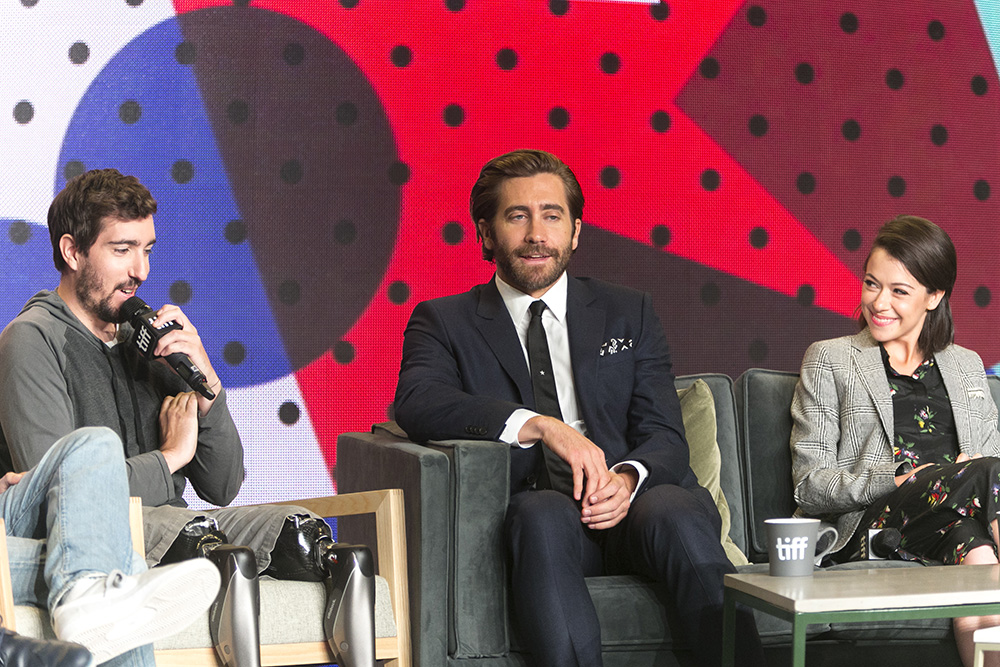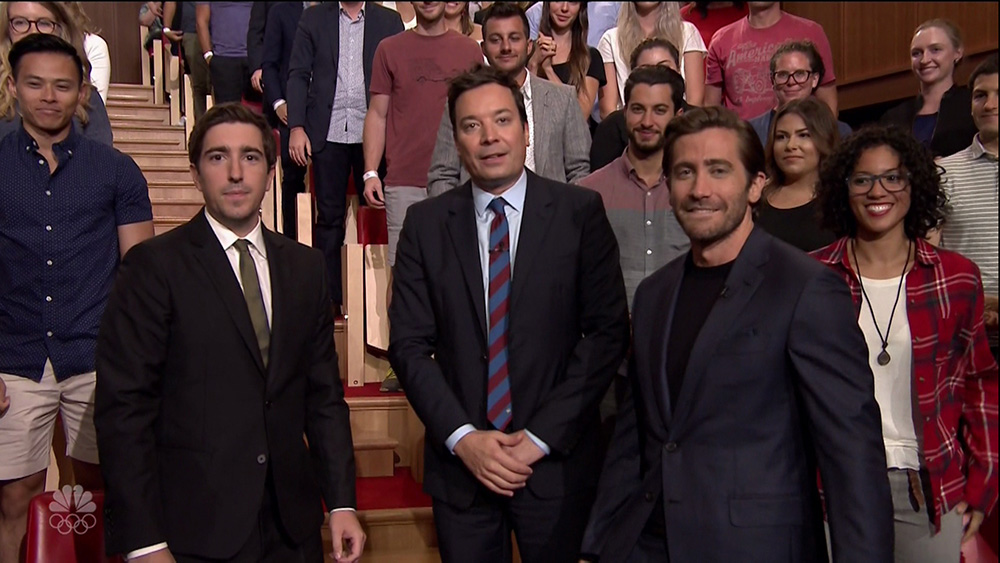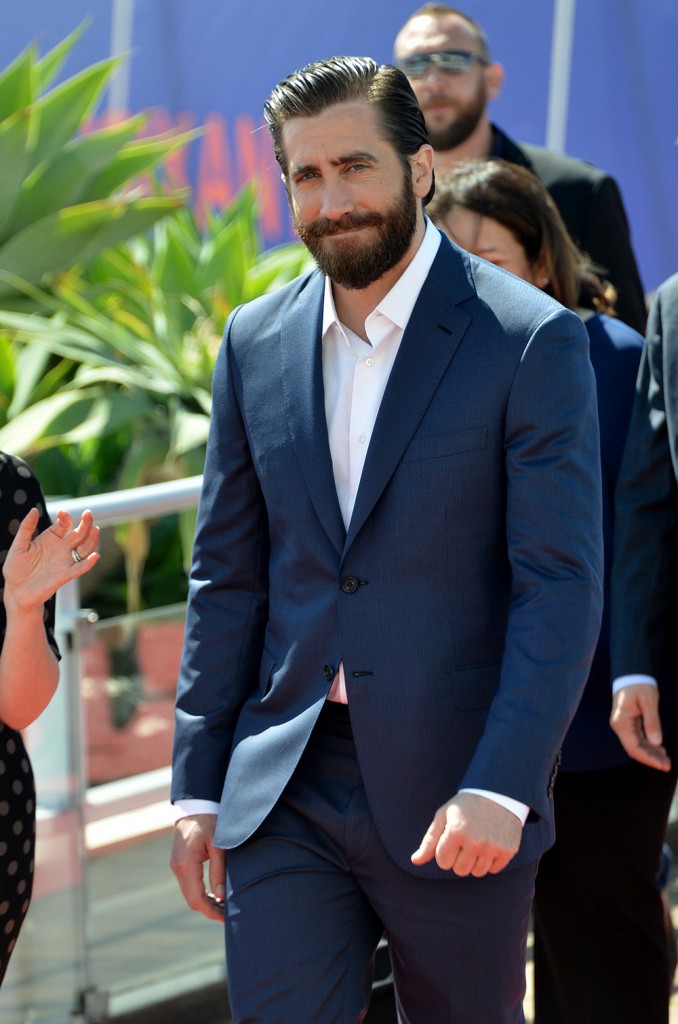 Photos: Getty Images, WENN.com