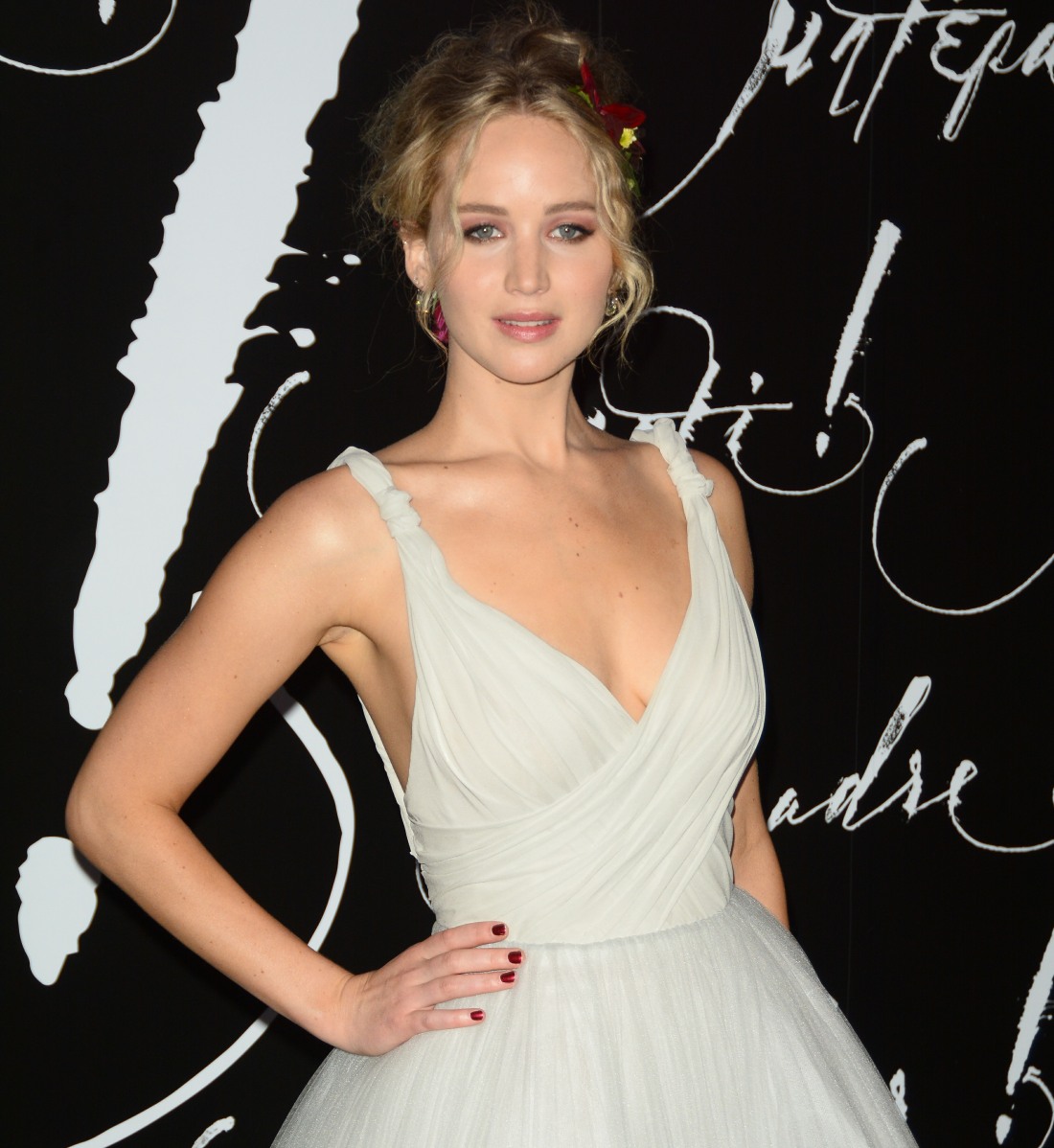 Do you feel sorry for Jennifer Lawrence whatsoever? When 'mother!' bombed this weekend, I'll admit, I felt a sense of gleeful schadenfreude. It wasn't personal, and it wasn't against J-Law in particular, it was more like "that sounded like such a stupid movie, it deserved to fail." But! I just read a piece about how the Deplorables were, like, taking out a MAGA fatwa against J-Law and they all decided to "boycott" the film and now they're taking credit for the box office failure. So that makes me feel sorry for J-Law a little bit, that stupid people are boycotting her for being a progressive woman in this world.
As if my emotions weren't scattered enough, I also read this new interview with Jennifer and now I kind of hate her. I mean, I like J-Law for the most part but I'm not a super-fan and I can fully admit that she often comes across as a tone-deaf, entitled a–hole, like the time she gleefully recounted how she destroyed a sacred site by scratching her ass on some rocks. In this new EW piece, she talked about her flying anxiety and man, does she sound like a total pill. Some highlights from EW:
On Darren Aronofsky: "I think he's the bravest, certainly the most controversial director of our time….I got it immediately but that was because before he had sent me the script he had come to me and told me these ideas that he had for an allegory and the metaphors he wanted to work with. I was in. It was the most unique sounding movie I'd ever heard, and incredibly brave. I feel like there's different schools of thought on this movie. Some think: don't tell anyone anything, let them figure it out on their own. I feel like it's better to know and understand the metaphor and allegories because then you know what you are looking at. I've been spilling the themes and metaphors all over town!

On fear & anxiety: "There's one scene that nobody should ever feel. And that's what I said to Darren when he wanted to do it again. I was in the medical unit with oxygen up my nose and he's like, "It was out of focus, we gotta do it again." I was like, you are making me go to a place that you have never been. I just wanted to get out and finish it. It's scary not being able to control yourself — I've recently had problems with plane anxiety and it's really similar. I'm not afraid of the airplane, I'm afraid of me on the airplane and losing control of myself.

On the worry that you'll get up mid-flight and scream, 'We're all going down!': "I've done that. [Laughs] You know when they hit an air pocket and it feels like you're falling? I did it on a night flight one time: "We're going down! It's coming down!" [EW: Can't you get arrested for doing that?] Can you? I tried to jump out of an Air France flight once. I can't believe I didn't get arrested. I got really claustrophobic and I had to get out.
"Can you? I tried to jump out of an Air France flight once. I can't believe I didn't get arrested." Ah, to be young, attractive and white. Imagine Michael B. Jordan gleefully telling a story about how he screamed "WE'RE ALL GOING DOWN" mid-flight. Imagine Riz Ahmed telling a story about how he tried to jump out of plane mid-flight. Imagine how those stories would end: "…and then I got arrested and spent the next five months in a windowless holding cell, awaiting terrorism charges." Note to J-Law: stop telling these stories. They're not coming across as relatable and "real." They're coming across as crass, tone-deaf white privilege.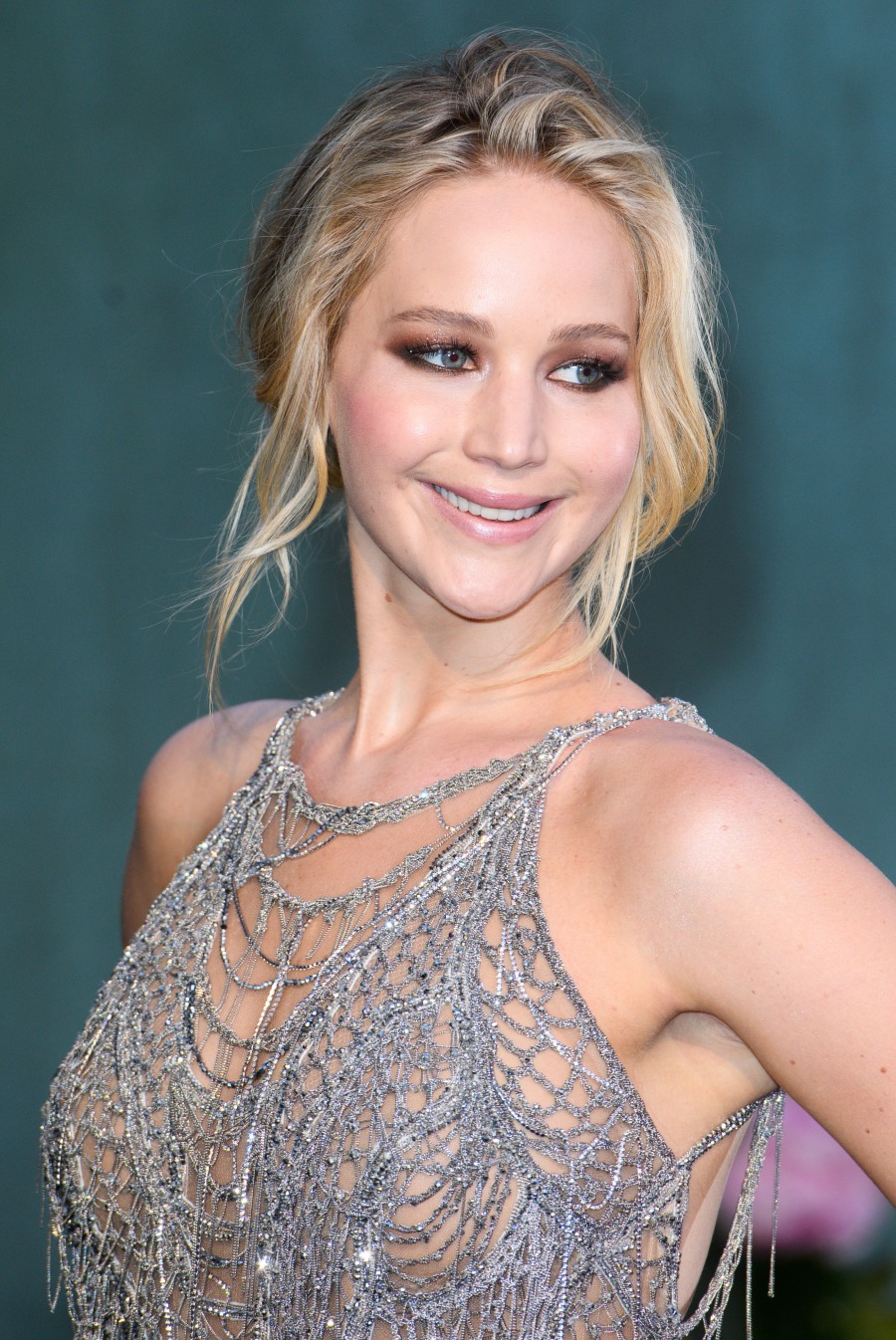 Photos courtesy of WENN.