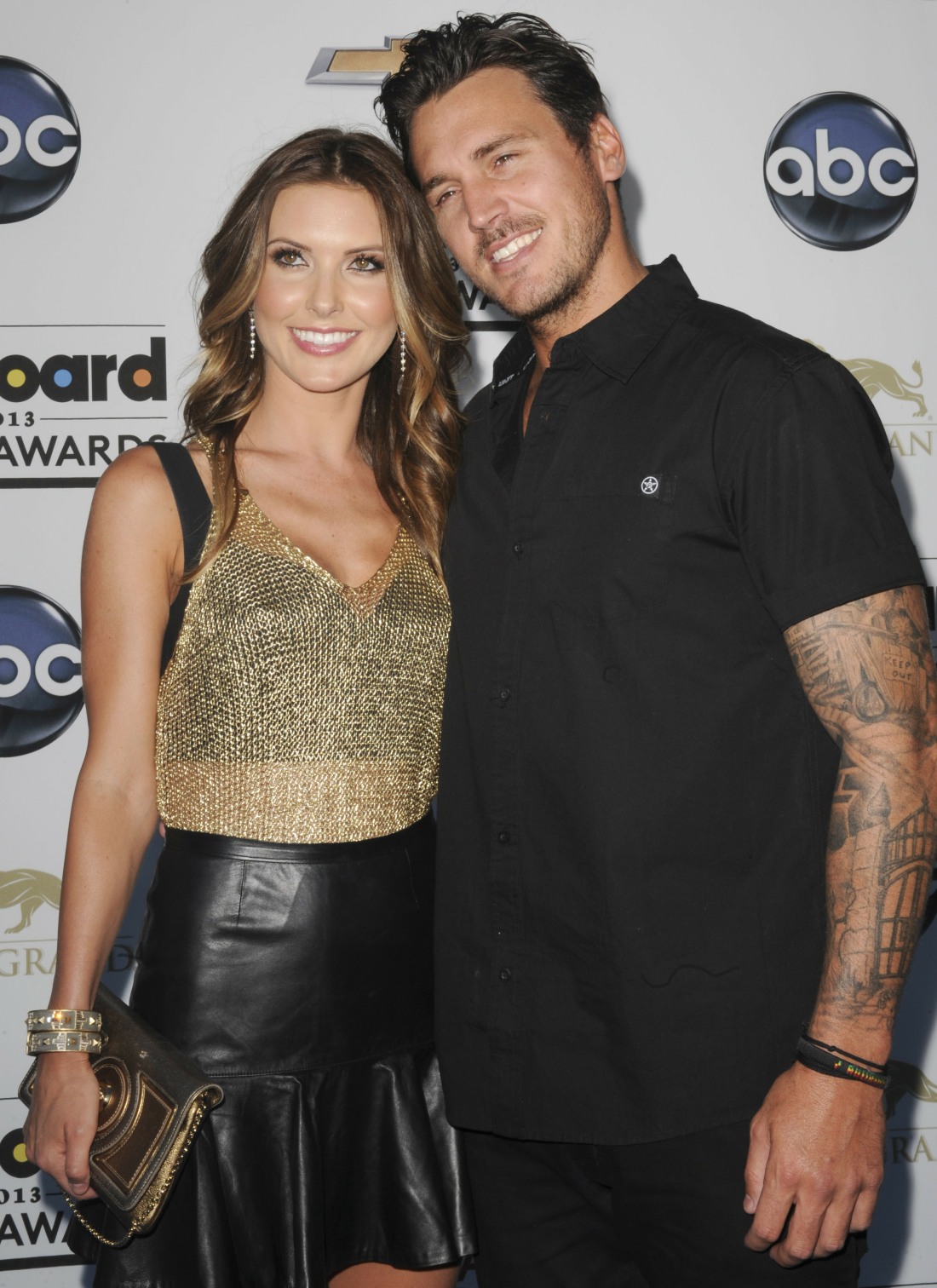 When Audrina Patridge was pregnant last year, I covered a magazine interview she did with Fit Pregnancy. It seemed like the vapid girl from The Hills was all grown up – she seemed happy, confidant and low-key. She met an Aussie guy named Corey Bohan and they were together for several years before she got pregnant. She gave birth to a baby girl in June 2016, and then she and Corey married last November. All of it seemed very low-key and normal. Which is how all of those Dateline specials start, before you hear about how the nice, normal dude that she married is a raging psycho. Audrina filed for divorce this week after what sounds like a nightmarish situation.
Audrina Patridge is divorcing her husband of less than a year, on the heels of running to court to get protection from him … TMZ has learned. The former 'Hills' star filed to divorce Corey Bohan on Wednesday, and according to docs the split appears to be triggered by a series of incidents she considers menacing and emotionally abusive.

In the docs, obtained by TMZ, Audrina says the violence began in mid August when they argued about her accusing him of cheating. She says she was holding their daughter, Kirra Max, when Corey pushed her back. Audrina says he then emptied out her backpack and purse, and began punching himself in the head … and threatening to bash himself in the head with a metal canister if she left. She says Corey had threatened suicide before — in July while she was out of town on a business trip.

According to docs, on Sept. 6, Corey was at home watching Kirra, and when Audrina got home, he began calling her names and harassing her. Audrina says she grabbed Kirra and went upstairs, but he followed and told her she's "f**ked up" because of her childhood and her messed up mother. She says she started recording video of him, and he said, "Grow some balls and pull the trigger and file for divorce." At this point, she says she was terrified and called police to file a report. On Sept. 15, she says child protective services came to the house to meet with her.

Her breaking point came this past weekend. Audrina says she was on a panel at a beauty event, and Corey showed up and followed her on the stage. She doesn't say it got physical, but he demanded to know where Kirra was and said he was going to get her. Audrina says, "I was shaking at this point." Audrina filed for a temporary restraining order against him on Monday, Sept. 18 … which was granted. Audrina's rep says, "Audrina's number one priority is her daughter."
TMZ provided another story later in the day: when Audrina went to their house on Monday and tried to get some of her stuff and he refused to leave when she arrived – at this point, she already had the restraining order, so he broke the order just by refusing to leave. He apparently also had a bunch of security cameras installed in the house to "keep tabs on her." When she told him to leave, he called her a C-U-Next-Tuesday.
TMZ also says that Audrina knows exactly what she wants from the divorce: primary custody of Kirra, Corey isn't allowed to take Kirra to Australia, and she doesn't want to give him any spousal support. He's a BMX dude, so I would assume he's got some money coming in, but who knows? Anyway… poor Audrina. It sounds like she's doing everything right and good for her for getting out. As for that little sidenote about their argument and Corey telling Audrina that her mother is f–ked up… I remember Audrina's mother. Audrina's mother is FUN (and drunk).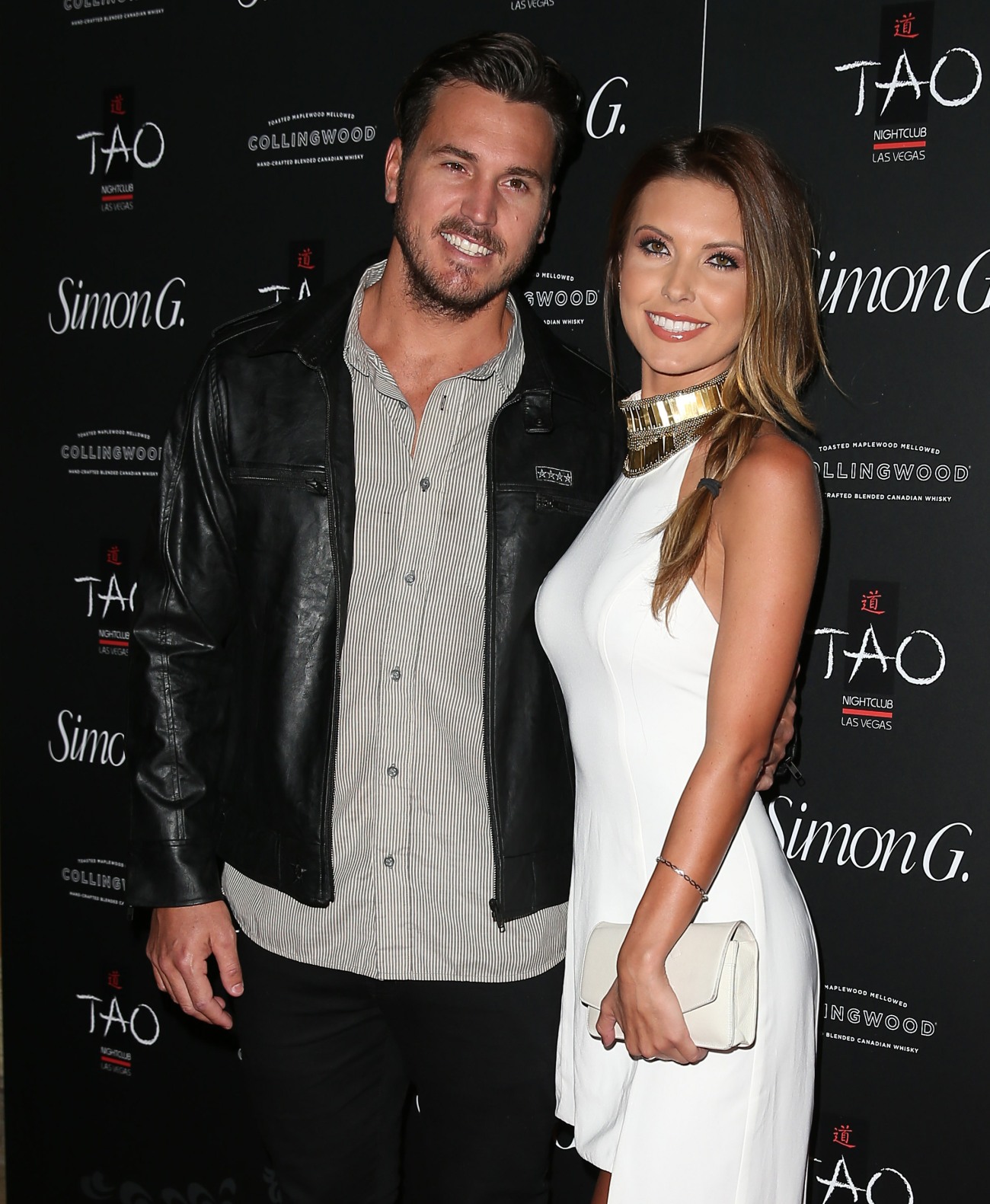 Photos courtesy of WENN.