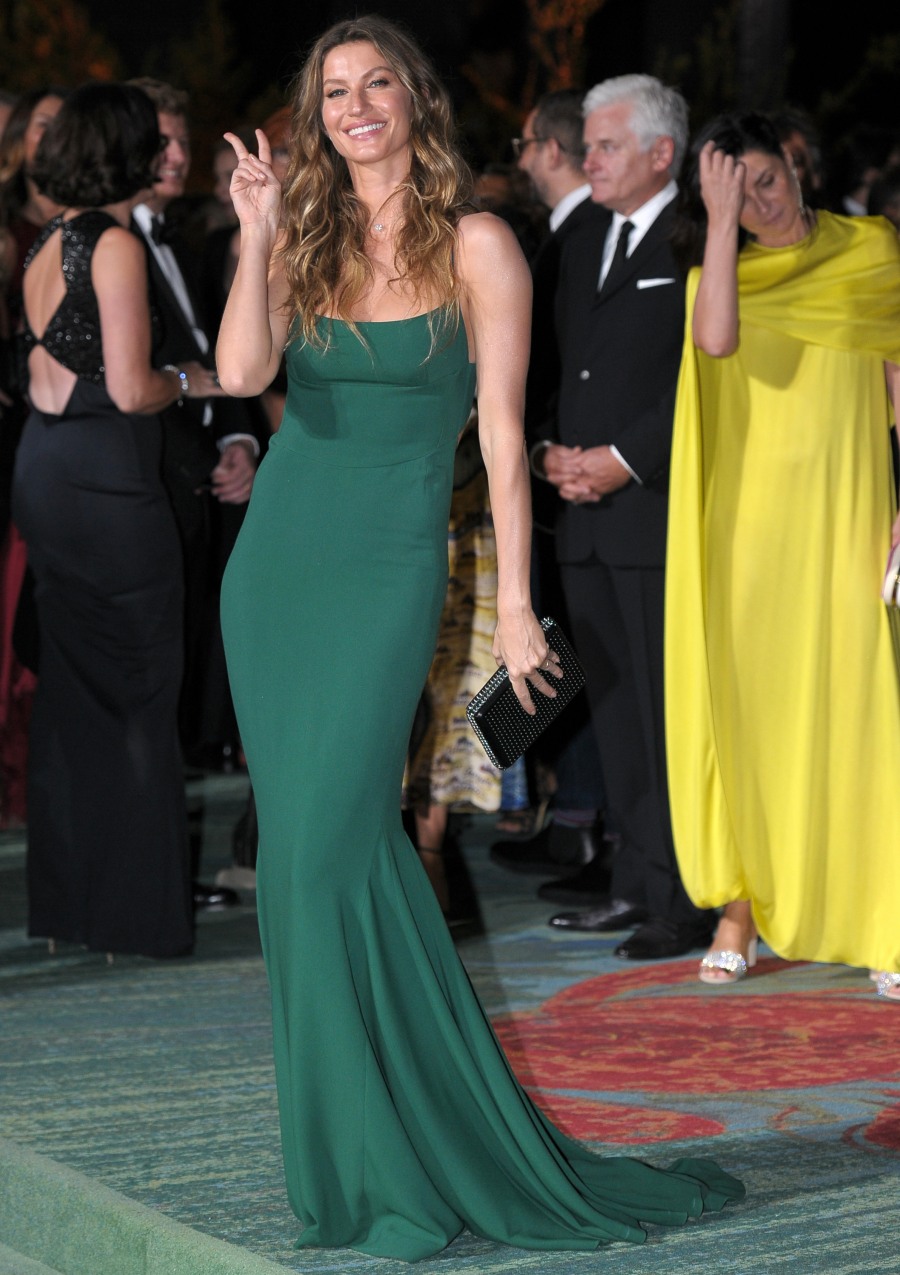 Milan Fashion Week has been pretty lit this season. Over the weekend, the Versace show featured the OG supermodels like Naomi Campbell, Cindy Crawford, Claudia Schiffer, Carla Bruni and Helena Christensen, plus it seems like all of the nepotism models are in Milan right now and they all got high-profile runway gigs. Milan Fashion Week also featured the Green Carpet Fashion Awards, and these are some of the photos from that event. Gisele was one of the big names there, and she wore this Stella McCartney dress. Shock of shocks… I think this is perhaps one of the best McCartney dresses I've ever seen. Granted, Gisele could make a paper bag look glamorous, and I'm sure that will be Stella's next project. Also: I f–king LOVE how we're not even supposed to say anything about Gisele's obvious face work. Girl has gotten a mountain of plastic surgery in the past few years.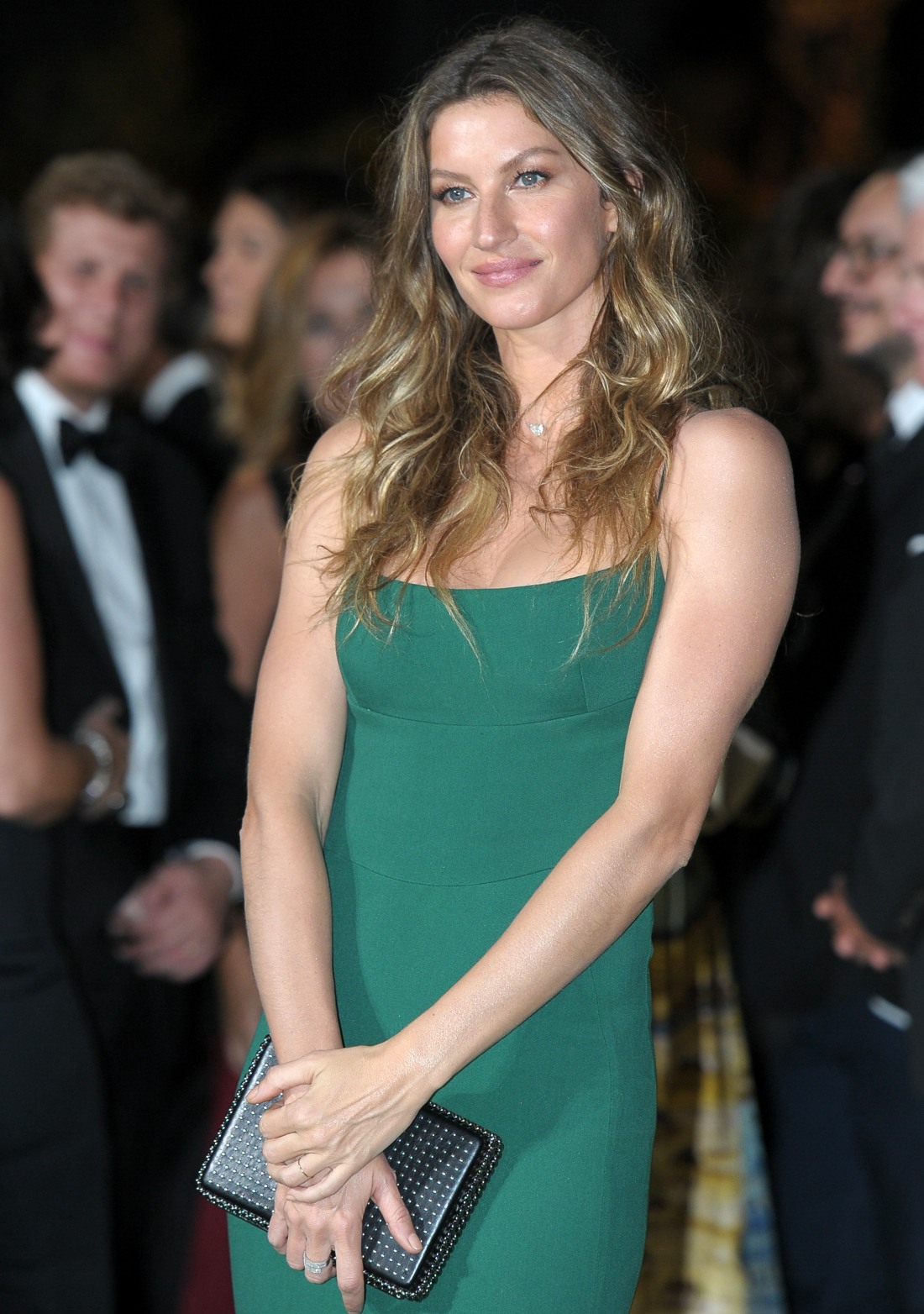 Here's Anna Wintour and Francesco Carrozzini. Shock of shocks, Wintour didn't wear Chanel!! She wore Tom Ford and the change was amazing. This is maybe the best frock she's ever worn.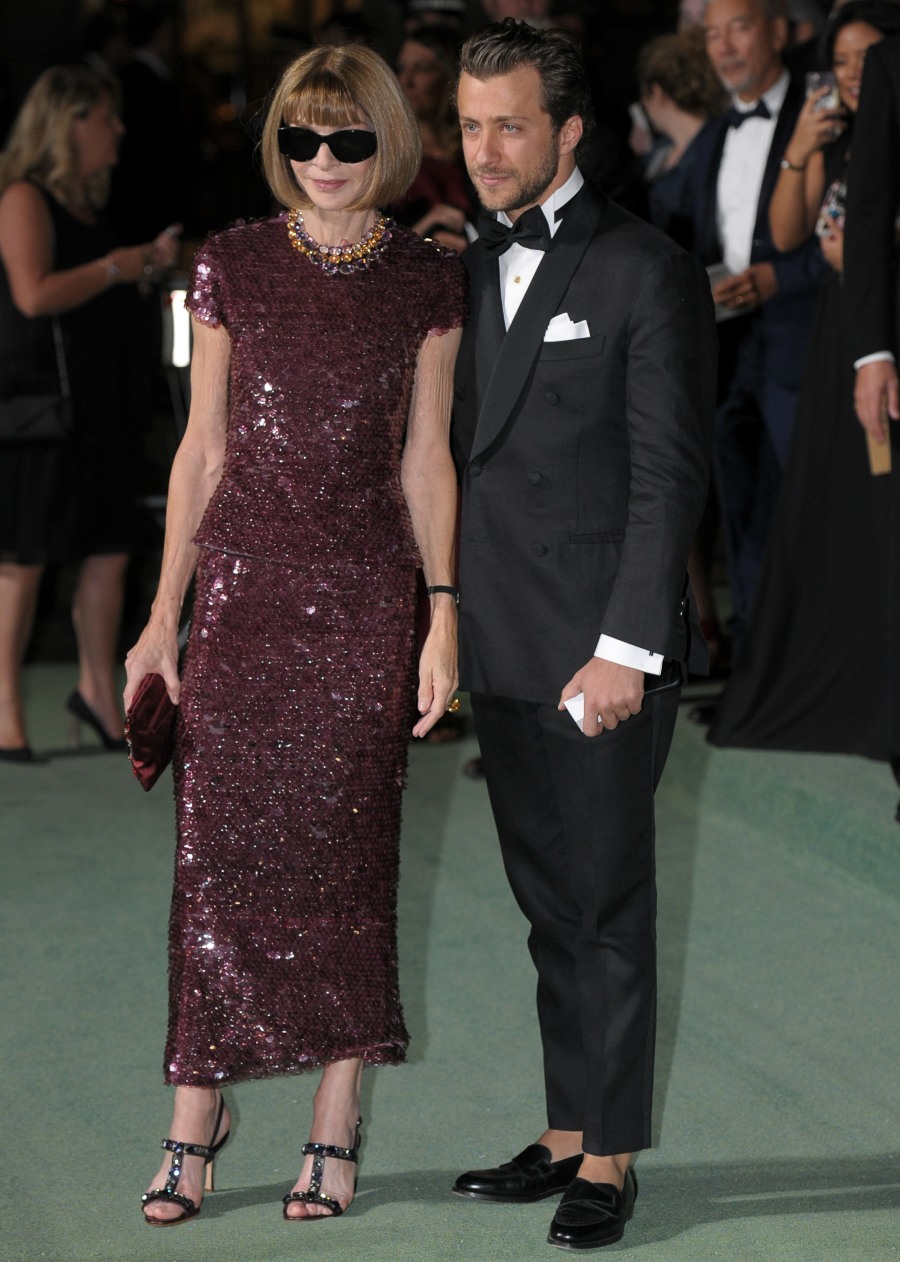 Naomi Campbell in Versace. If you told me this was a photo from 1999, I would believe you. She doesn't age and her style is either timeless and perfectly dated.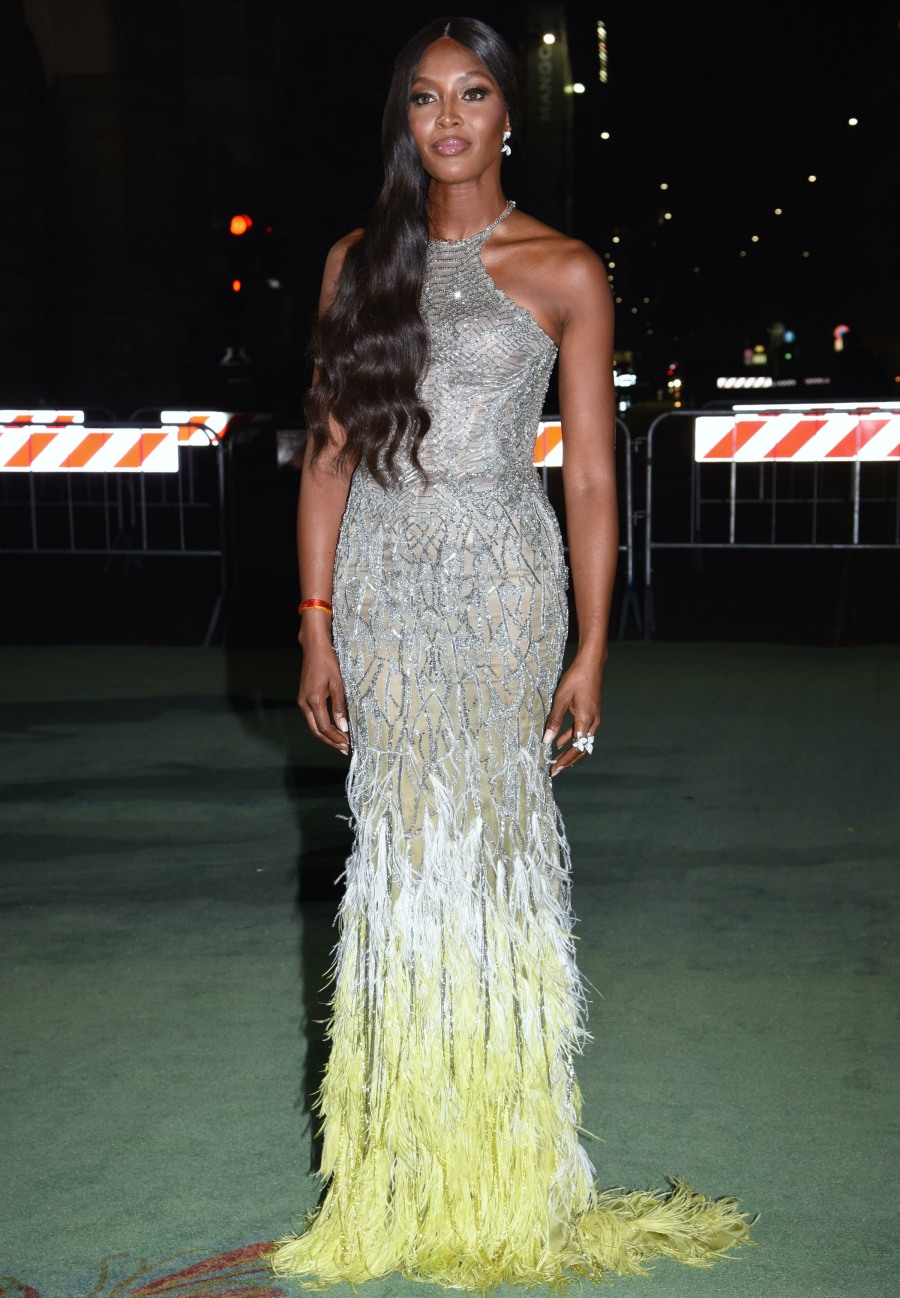 Here's Dakota Johnson in Gucci. I don't really care for this dress (AT ALL) but I'm enjoying the changed-up styling. I prefer her without bangs, obviously. The makeup seems a little bit harsh, but I also think the lighting wasn't that great in these photos.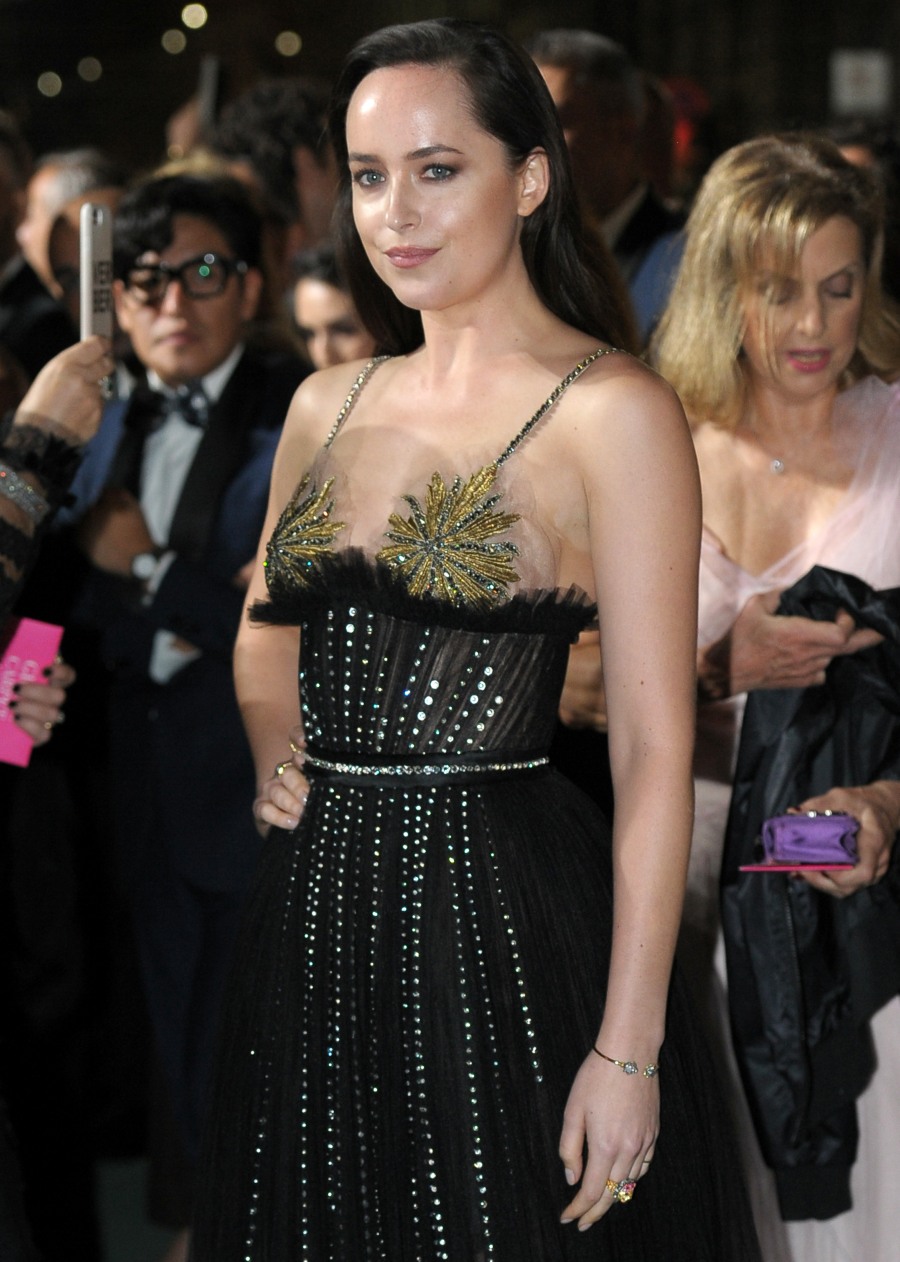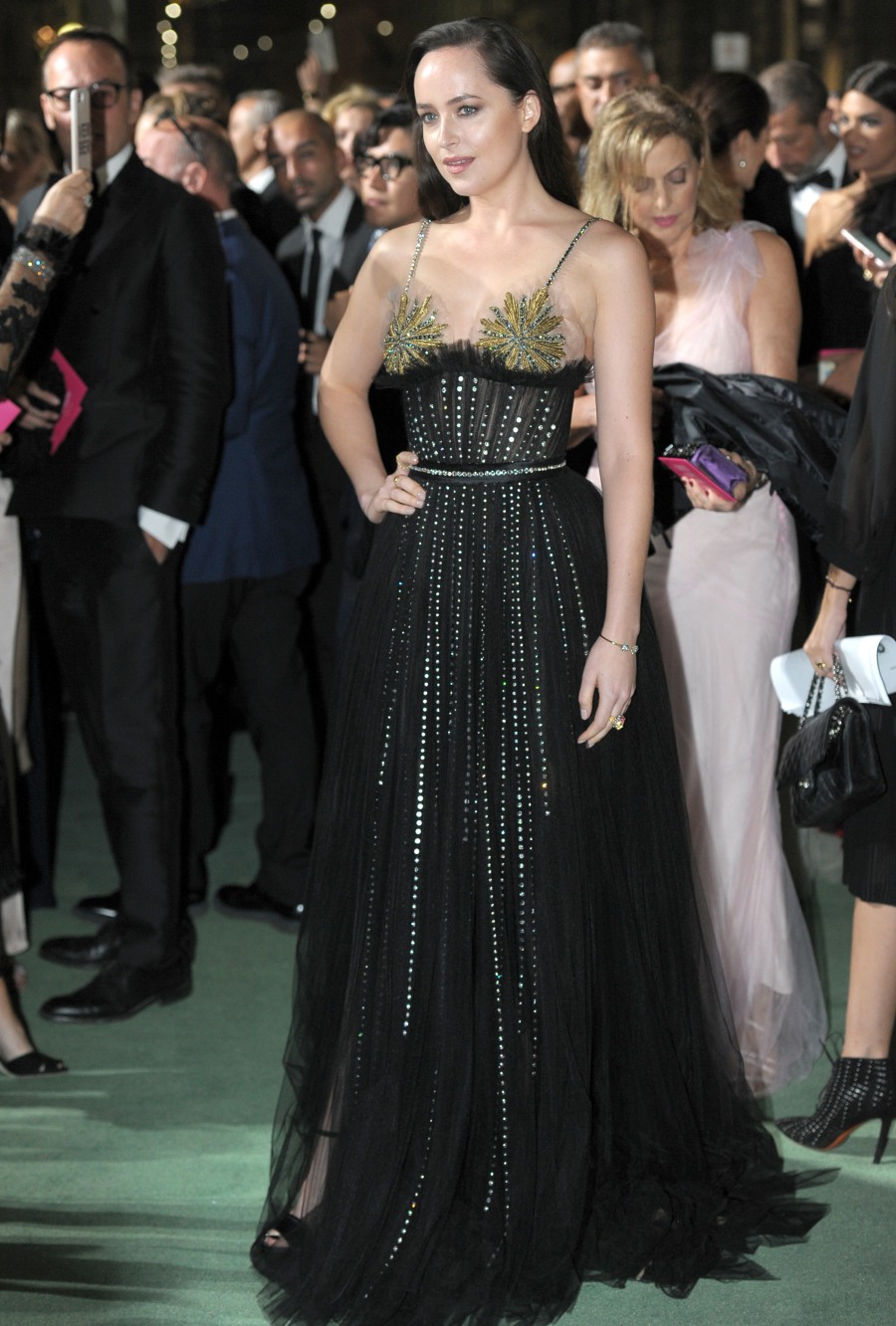 Photos courtesy of WENN.