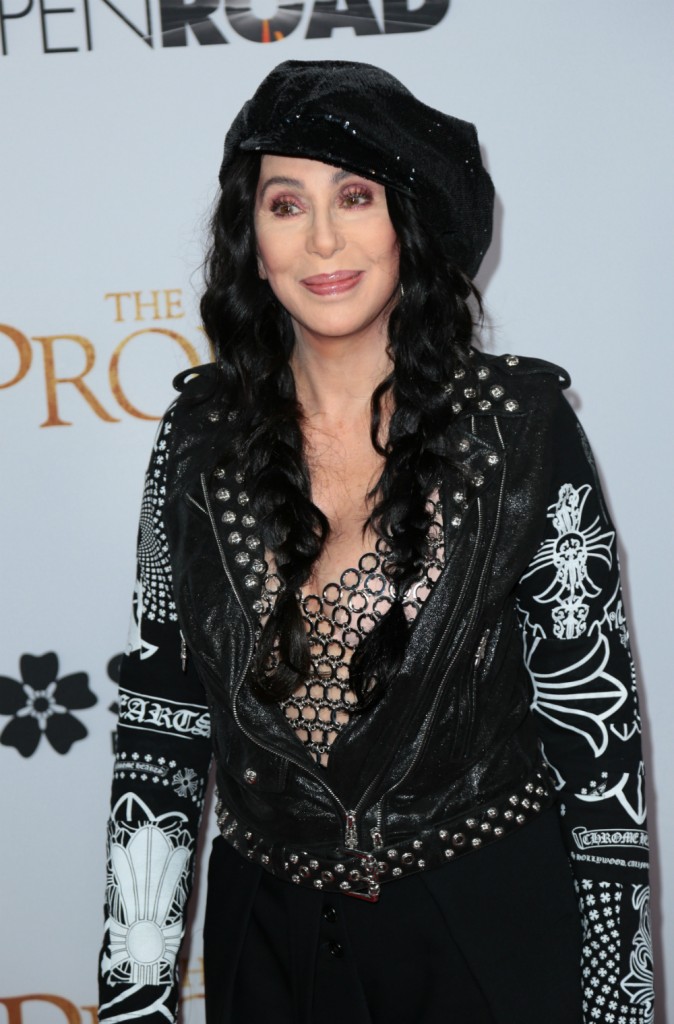 Cher is 71. How did that happen? I don't know but it did and she's just as fierce as always. She's fairly entertaining on Twitter, one of the few emoji-heavy Tweeters I can handle. Please know that I do not always agree with Cher but I cannot stop from loving her. I used to think I sounded like her when I sang along to her songs but then someone heard me and apparently, no – no I do not sound anything like her. Anyway, Cher may be a septuagenarian but that doesn't really seem to be slowing her down. She and Future are the faces of the new Gap fall campaign ad. If the teaser is anything to go by, Cher still loves her auto-tune, which is great for me because I love when she uses auto-tune too. To promote her partnership with Gap, she spoke to People about her famous look and how she maintains her enviable figure.
She Keeps All Her Famous Costumes in Storage: "They have to be kept in a unit that is the right temperature so the fabrics are preserved. I don't plan to re-wear them, but also my whole life I was 106 pounds, and I haven't been that in a million years! I can't really get into most of them. There's a big difference between 106 and 126."

She Does Planks Every (!) Day: "I started out with 30 seconds and I thought I was gonna die. Now I do three to five minutes!"

She Has Only One Fashion Rule: "Be who you are. When Sonny [Bono] and I first started, we were wearing clothes that no one was wearing and that got us into trouble. People thought we were freaks. There's a penalty when you're the first to try something different."

She's All About the "Cher Hair" Trend: "It's a good look! I saw Kim [Kardashian West] do it, and thought it was so great. I've worn my hair like that since I was a girl. For now it's back, but then girls will start doing something else when they get bored."

Her Favorite Look Ever Was One of Her Riskiest: The 1986 Academy Awards: "It was just crazy, but I was so in love with it. It was this huge black feather Mohawk. I mean I love that outfit so much. It was so beautiful. If you saw that outfit in person it was just amazing."
Youch! Just reading that she does 5 minutes of planks makes me hurt all over. I'm still very much at the 30-seconds-and-going-to-die phase. When I was a teen, the celebrity rumor (after the Richard Gere one) was that Cher had ribs removed to remain skinny. *sigh* To find out it was just diet and workouts after all… *puts down third Mars bar*. I was kind of shook by her saying she used to be 106 pounds. She's 5'9', holy moly, that's not a lot of weight for that much frame. I do love that she preserves all her former costumes, I'll bet she goes and visits them. I would. I understand what she's saying about her famous Academy Award outfit. I always thought that the thing was probably amazing in person. And man, she owned that look.
As for the Cher hair trend, it's kind of funny since Cher is wearing her hair wavier these days but yes, I see it as 'Cher hair' too. Apparently there is a mutual appreciation society between Cher and Kim Kardashian. Not only does Kim say Cher is her fashion idol but Cher awarded Kim her outfit of the year award for this two-piece Balmain number. And I can see why, because Cher would totally rock that.
Cher also says her skin care regime is pretty eclectic and that she doesn't stick to "one particular product." I believe she probably does use different products but by the look of these photos, I'd guess there are a couple of procedures she comes back to.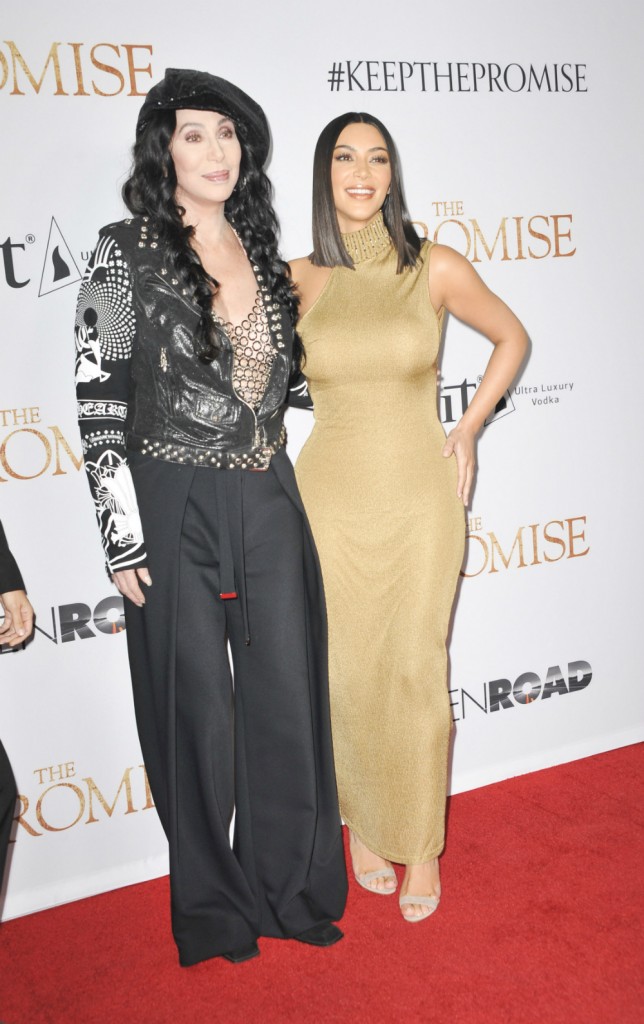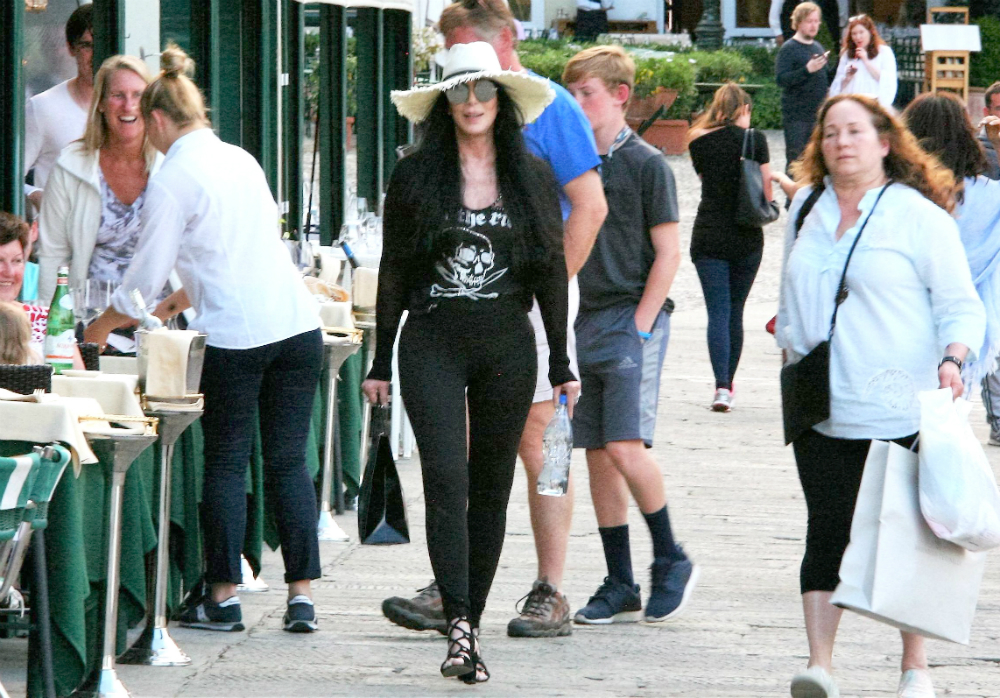 Photo credit: WENN Photos and Getty Images