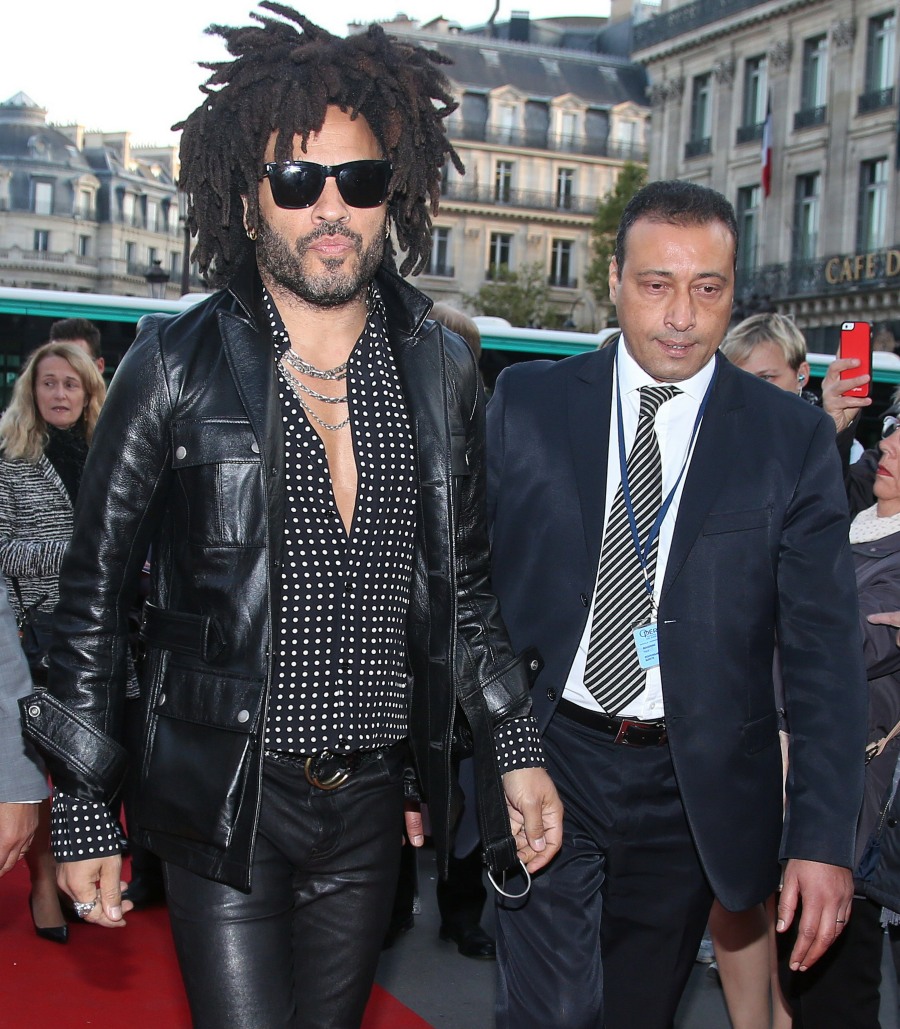 Here are some photos of Lenny Kravitz at the opening of the Paris Opera Ballet last week. Lenny is apparently living in Paris these days, as one does, because art and creativity and THE VIBE, man. He's working on a new album, but he took a night off – and came straight from the studio – specifically to see the season's opening performance of the Paris Opera Ballet. Most people were in tuxedos and fancy suits. Lenny was in black leather. And within his leather ensemble, he hid some chocolate, for a snack. And that hidden chocolate caused some issues:
Lenny Kravitz got into a heated altercation with a patron at the ultra-upscale opening of the Paris Opera Ballet on Thursday night, sources exclusively tell Page Six. Spies said that Kravitz — who's recording a new album in Paris — arrived at the glittering Palais Garnier for the black-tie opening-night gala straight from the studio in black leather pants and a leather jacket, shades and an unbuttoned black shirt with polka dots.

Minutes after the lights went down, Kravitz pulled out a piece of chocolate to nibble on, apparently to fend off low blood sugar from his late-night recording sessions. But as he unwrapped the candy, a tuxedoed French VIP sitting in front of him made several attempts to quiet Kravitz.

"Shhhh!" shushed the unidentified male, adding, "Stop eating! Stop eating!" That's when, our source says, "Kravitz got out of his seat and confronted the guy."

"Don't tell me what to do," yelled the star, only to be reprimanded by the miffed man who yelled back, "This is France!" Kravitz was then grabbed by a woman nearby, who exclaimed, "You don't know who that is!" in reference to the peeved patron. "I don't care — don't tell me what to do," Kravitz shot back. A source says, "It was really uncomfortable. It looked like Lenny was going to punch out this guy's lights in the City of Light."

Instead, Kravitz took his seat, stayed for several minutes and stormed out before returning 15 minutes later. He saw the rest of the breathtaking show with an audience that included designers Haider Ackermann, Rick Owens, Pierre Hardy, Giambattista Valli and Isabel Marant, actress Mélanie Laurent and model Marisa Berenson. Kravitz, "clearly moved by the dancing," was later seen with the same man who'd complained, but the two were "apologizing and hugging it out, making amends for their misunderstanding," we hear. Kravitz then attended a fancy dinner and wild afterparty by André Saraiva and Alexandre de Betak. A pal of Kravitz's said of the commotion, "He was coming from the studio, he had a piece of chocolate and this guy got annoyed. He really does live by the words 'Let love rule.' "
"This is France!" What the sh-t? Do people not eat chocolate in France? Do French people really freak out to this extent because some guy makes some muffled crinkle-crinkle sounds as he unwraps his delicious chocolate? Won't anyone think of the chocolate?!? It sounds like Lenny was just minding his business, quietly eating his leather-chocolate and this rando threw an absolute tantrum. I actually think "This is France!" was the guy's way of saying Lenny was a "rude American." To which I say… Lenny Kravitz is not a rude American. He's one of our national treasures, and you should be honored that he's staying there, France.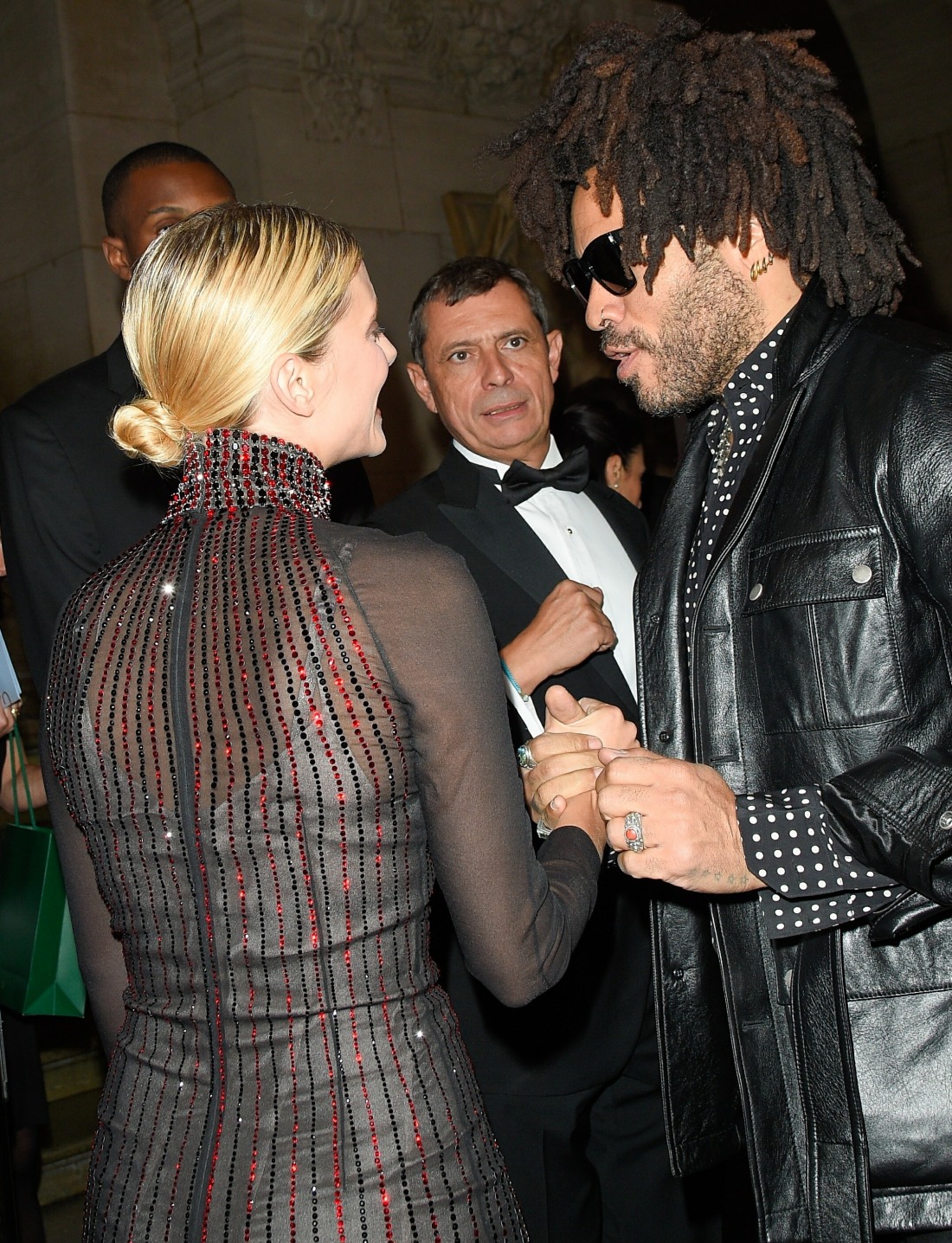 Photos courtesy of WENN, Backgrid.