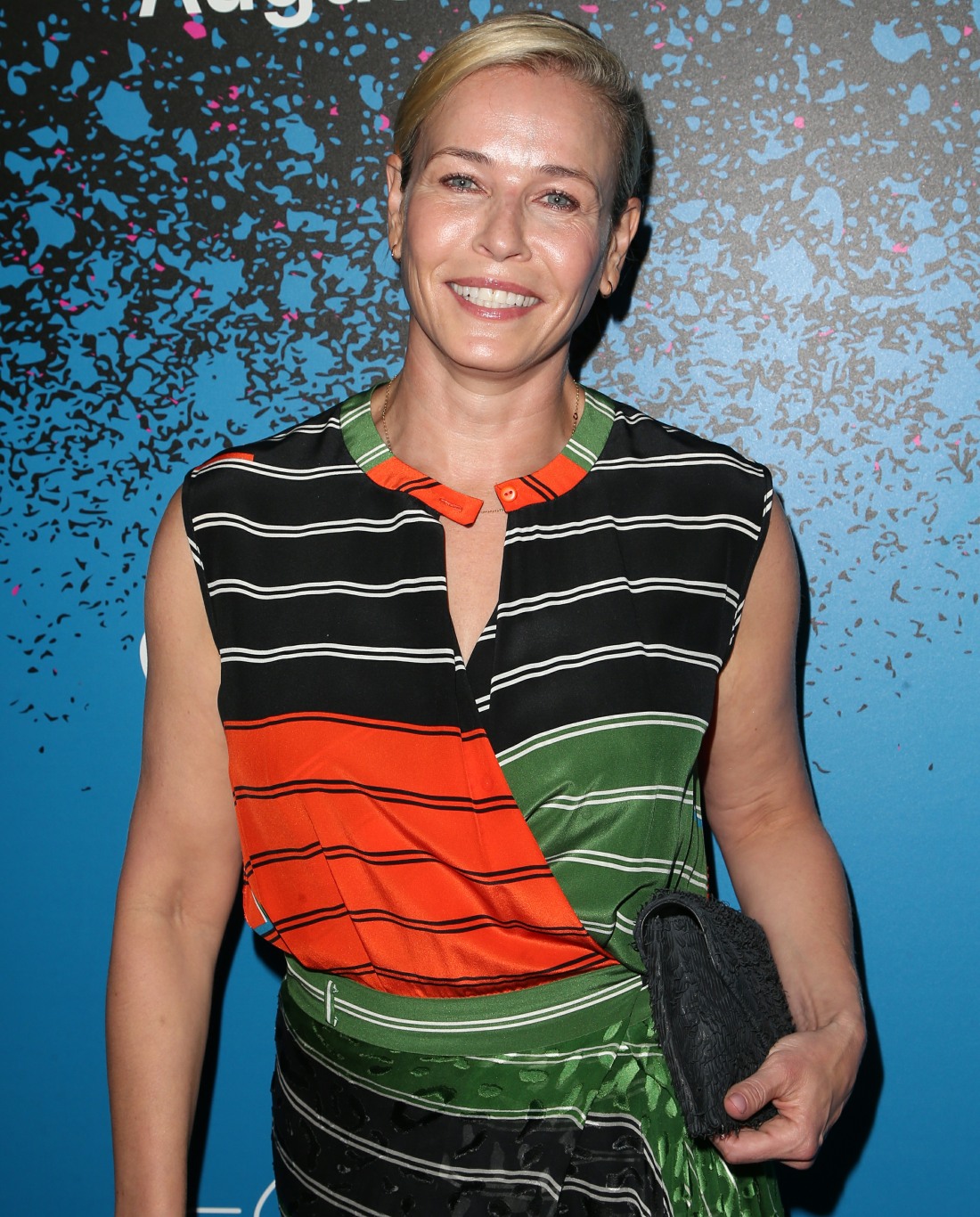 Do you watch Chelsea Handler's Netflix show? Probably not, because no one actually gives a sh-t about Handler's political talk or her nothingburger interviews. Several years back, Handler talked herself out of her strangely popular E! late-night show, then she tried to convince people that she was a serious candidate to take over one of the then-open late-night hosting slots. No one was buying it, and then Netflix came along and gave her a $10 million contract for a thrice-weekly talk show simply called 'Chelsea'. From the clips I've seen of her interviews… there's no there there. She's actually not a great interviewer at all. And if you're tuning in to hear her "comedy," well… good luck. Anyway, it's now being reported that Chelsea Handler's show is pretty much a big FAIL for Netflix.
Netflix, home to runaway hits like "Orange is the New Black," "House of Cards" and "Stranger Things," reportedly paid Chelsea Handler $10 million to do her weekly talk show, "Chelsea." So far it looks like money poorly spent. The on-demand streaming video outlet gave Handler's show a big push when it launched in May 2016, but the response has been lackluster at best.

Netflix does not offer ratings beyond thumbs up or thumbs down from viewers, so it's nearly impossible to quantify a show's success. But the series, originally intended to air three times a week, has been switched to one show a week, on Fridays, in the second season.

"Netflix invests in an entirely speculative manner," Lex Jurgen, of WWTDD.com, told Fox News. "They wanted [an] edgy female comedian talk show, or a Netflix version of 'Real Time with Bill Maher,' who they are now clearly imitating both in style and scheduling.

"There won't be a 'Chelsea' Season 3 unless they simply insist on pretending they didn't make a poor decision in the first place," Jurgen said. "If only they put that same money into showcasing some of the actually talented female comedians with something insightful to say beyond cheap Trump or Britney Spears jokes."

A former TV network executive, who wished to remain anonymous, said the program just isn't resonating with viewers.

"When Chelsea gets quoted, it seems to be apart from her show brand. So, she's not that quotable, and more importantly, her show is not that quotable." But it's not so much a Handler problem as it is a reflection of Netflix itself, the exec continued. "It points to a bigger challenge for Netflix. They are a streaming service, famous for helping to establish the whole binge-watching phenomenon, where you might check in a few nights a week to watch multiple episodes of a longer narrative. A show like Chelsea's would thrive on live-streaming or individual episode watching, every night it's on. Otherwise, it loses its topicality."
I understand the business/PR/branding idea behind "we need a topical, politics-and-comedy show fronted by a woman," but I just don't think Handler is the person to do it. I'll say it: I'm happy her show is bombing. She's an awful person and she's not funny. I always feel like I'm crying "the emperor has no clothes" when I say that, because inevitably there are people who love her comedy or her books or whatever. But Chelsea has always been forcibly overrated, skating by on "dating the boss" or "PR moves" rather than actual talent. If you want a smart, savvy, unapologetically political woman to host a talk show, why not go for someone like… I don't know, Katy Tur? Ana Navarro? Jemele Hill? Ina Garten? Soledad O'Brien? Chelsea is like the Megyn Kelly of Netflix.
Hey, Netflix should give Hillary Clinton a show!! I would watch the f–k out of that.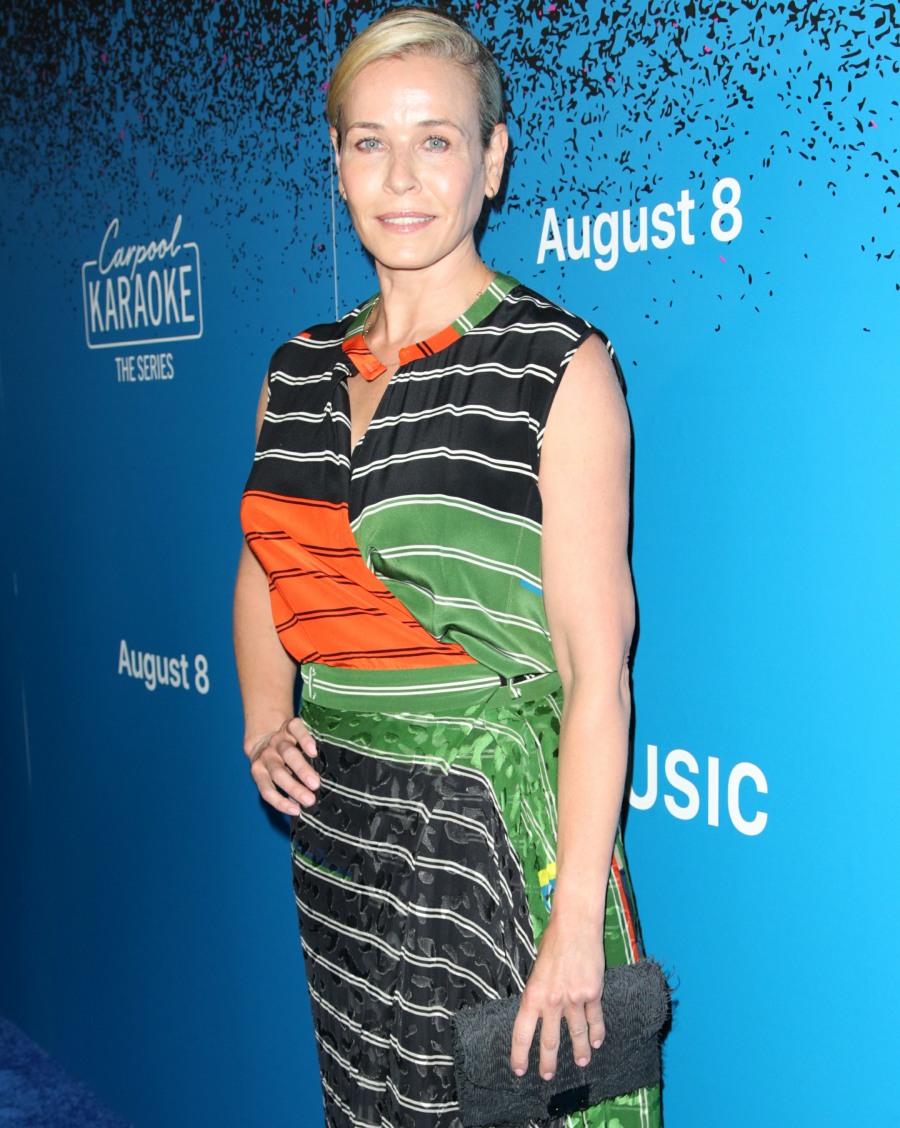 Photos courtesy of WENN.