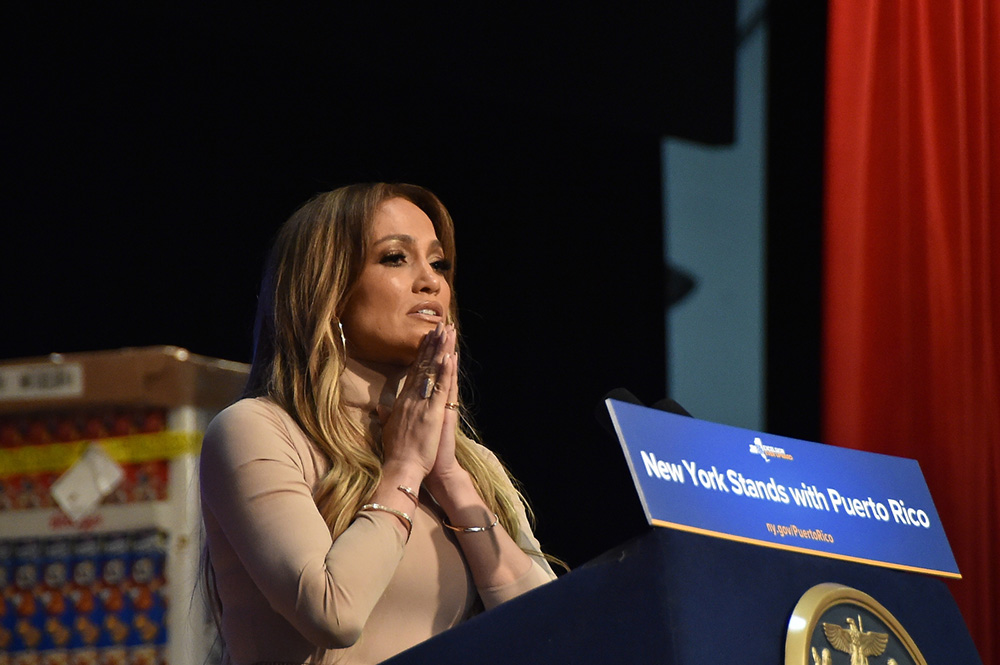 As someone who worried about my Florida family during Hurricane Irma, I can totally relate to Jennifer Lopez's plight. The 48-year-old actress, whose family hails from Puerto Rico, posted a video to Instagram last Friday, expressing her concern for members of her family whom she hadn't heard from, as well as making an appeal for donations to the charity organized by Puerto Rico's First Lady, Beatriz Rossello, United for Puerto Rico (Unidos Por Puerto Rico). On Sunday, during a press conference with New York Governor Andrew Cuomo, she announced that she was donating $1 million to hurricane relief efforts.
Fortunately, Jennifer's relatives – Tomas and Adela Rios (the parents of her cousin/assistant Tiana) were located. Jennifer posted a video Wednesday on social media of the couple, who appear to be fine, with the caption "After a long 6 days we found the last of the family! Now the rebuilding begins!!" My Spanish isn't what it used to be, but PEOPLE translated their comments for me. About his famous niece, Tomas recalled, "I'll never forget how good she was with us, especially my brother." He added, "And I remember her since she was a little girl with a lot of love and affection." Adela shared, "I've always loved her, although I haven't always had the opportunity to show her because we're so far away, but I've always loved her and remember her with much affection."
On the same day her relatives were located, Jennifer announced a charitable initiative launched with ex-husband Marc Anthony called Somos Uno Voz (We Are One Voice) to help get aid and supplies to those trying to rebuild their lives after the storm. The singers enlisted some high caliber talent to get the word out, including fellow Latin performers Pitbull, Ricky Martin, Lin-Manuel Miranda and Luis Fonsi, as well as Bruno Mars, Ed Sheehan and Jennifer's current squeeze, Alex Rodriguez.
Say what you will about Jennifer, but the woman has a big heart. She lent her talents and support to the victims of the Pulse nightclub shooting last year and now she's stepping up to help Puerto Rico in a time when they definitely need the assistance (since the Commander-in-Cheeto is still preoccupied with football players. Sigh). I'm glad her family members are safe and sound and I hope she raises lots of money to help the others in need on the island.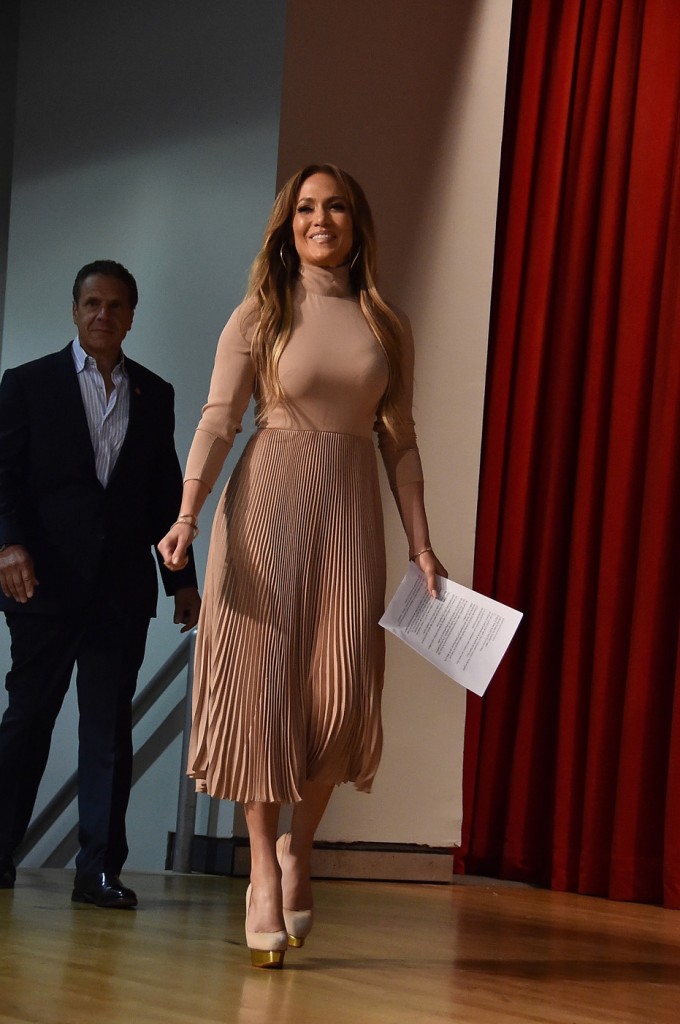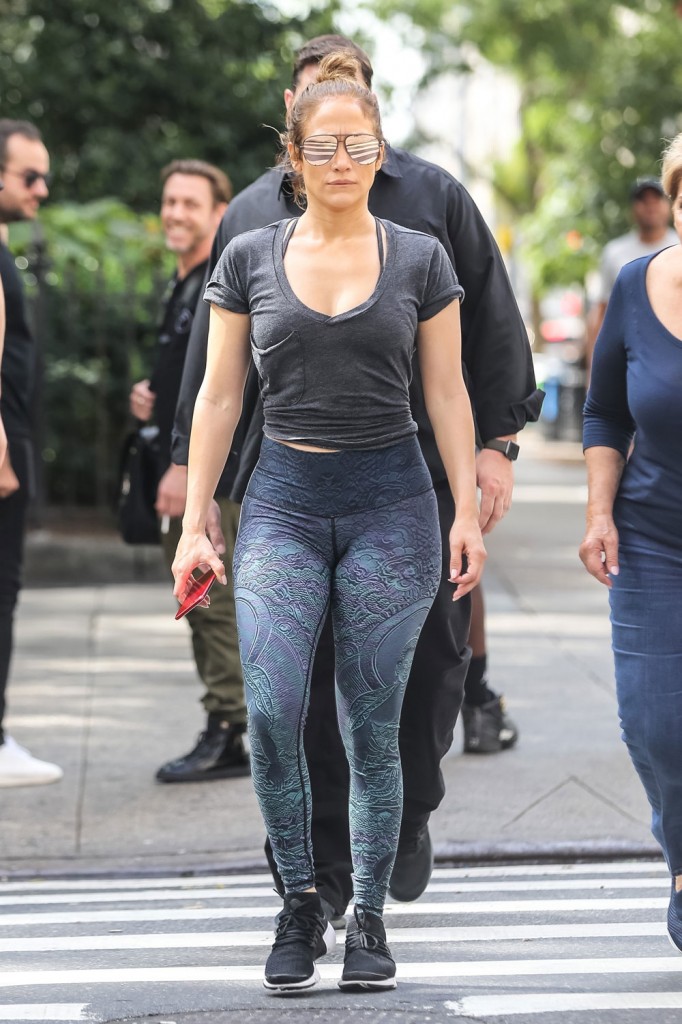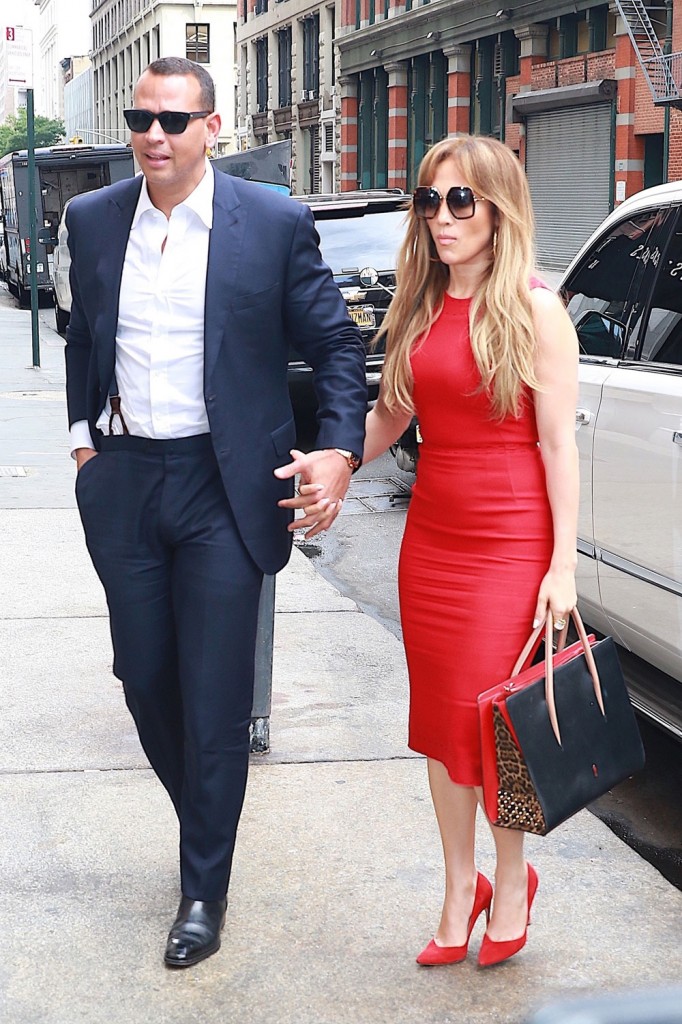 Photos: Pacific Coast News, WENN.com, Backgrid