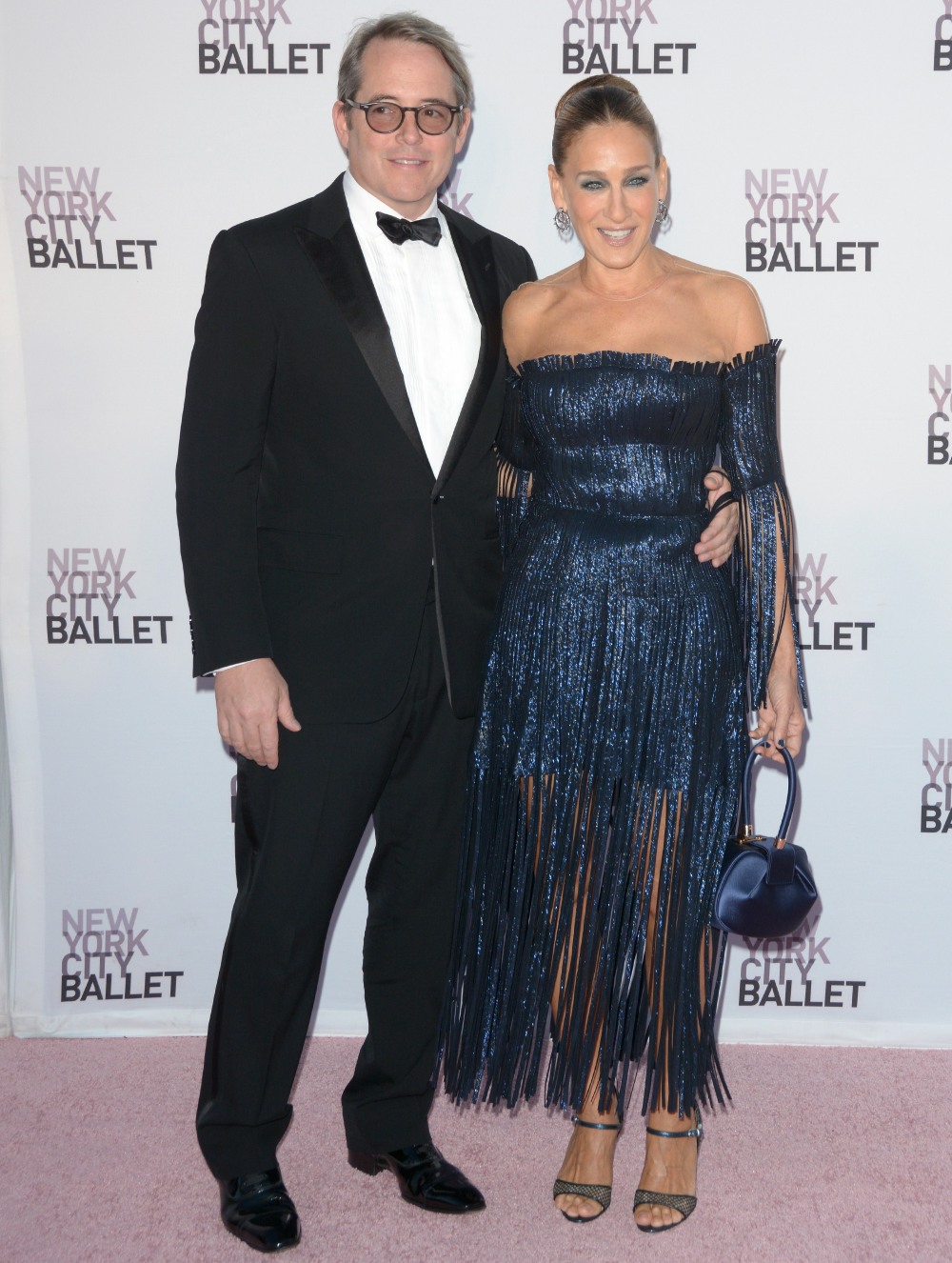 Here are some photos of Sarah Jessica Parker and her husband Matthew Broderick at the fall fashion gala for the New York City Ballet (at Lincoln Center). SJP wore her new favorite label, Monse, and while I'm 100% behind the idea of the dress, the execution was… not great? Like, it has so much going for it: great color, great design, sparkly, interesting in motion and in photos. But the construction in the midsection is so bad that it's throwing everything off. When you make a tiny, fit woman like SJP look bulky, that's pretty bad.
Anyway, did you know that they really were going ahead with making Sex and the City 3? It had been long-rumored that almost everyone from the original series and movies wanted to come back for one more (terrible) movie, and apparently they had the script and everything. And now it's not happening:
Sarah Jessica Parker has some sad news for Sex and the City fans. Parker, who played sex columnist Carrie Bradshaw in the iconic series, squashed rumors that a third movie was in the works.

"It's over," the 52-year-old told Extra on Thursday. "We're not doing it."

Rumors that Carrie, Samantha (Kim Cattrall), Charlotte (Kristin Davis) and Miranda (Cynthia Nixon) were reuniting for a new film have long swirled — and the cast had teased that they would be open to doing another film. However, this time it seems that the door is closed on the possibility of a third installment.

"I'm disappointed. We had this beautiful, funny, heartbreaking, joyful, very relatable script and story," Parker continued. "It's not just disappointing that we don't get to tell the story and have that experience, but more so for that audience that has been so vocal in wanting another movie."
This news actually made my day! I know SJP is sad about it, but seriously… we did not need a third SATC movie, for the love of God. The first two were deplorable and they came close to ruining the original TV series for me. As for why SATC 3 is no longer happening… the Daily Mail says it's because Kim Cattrall made too many demands – go here to read the DM piece, which is not complimentary at all to Cattrall. I mean, I get it – if all of the women had been on board, it would have been a great payday for them. But I also have to give Cattrall a slow-clap because maybe she sort of realized that they didn't need to beat the dead horse (so to speak).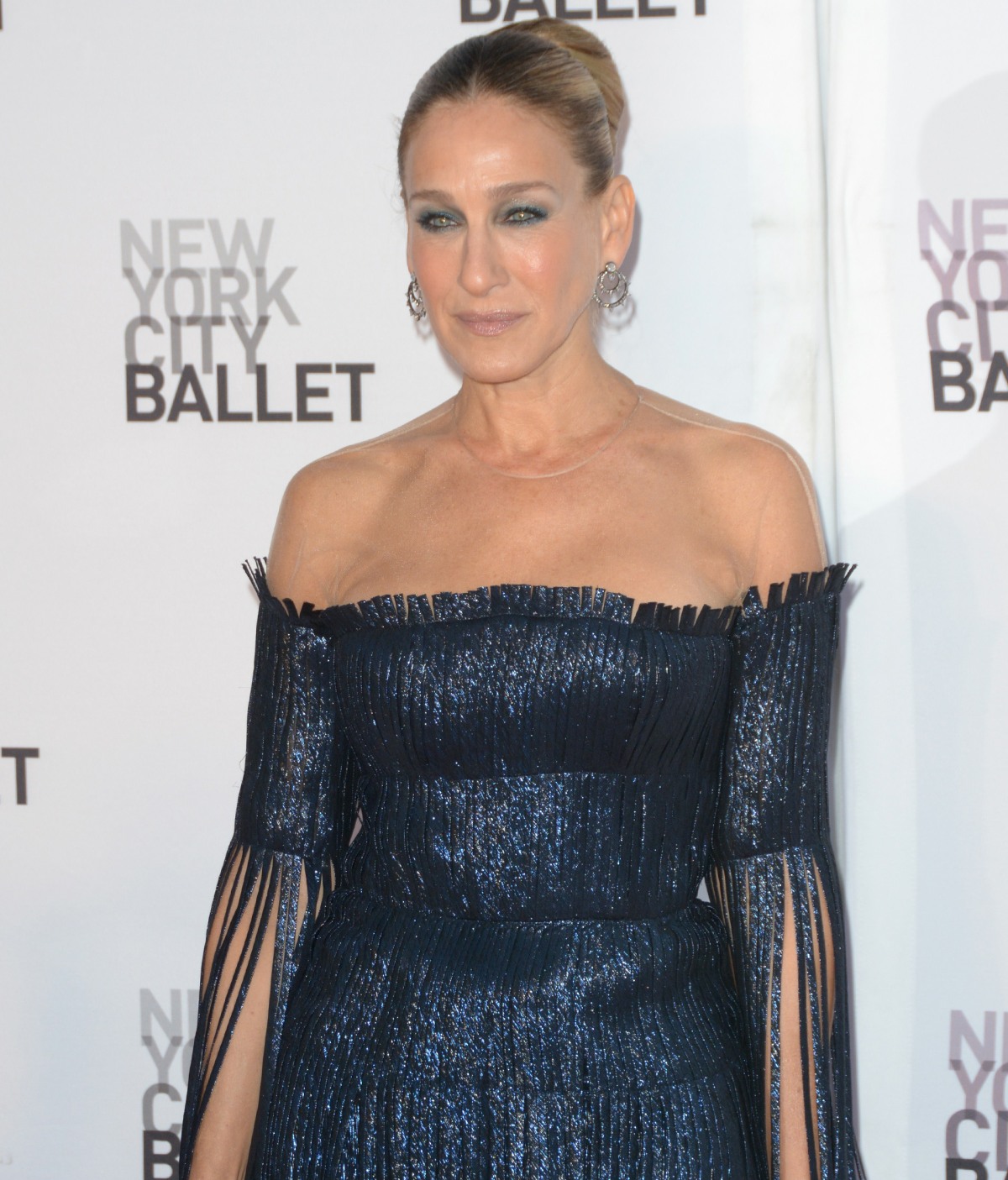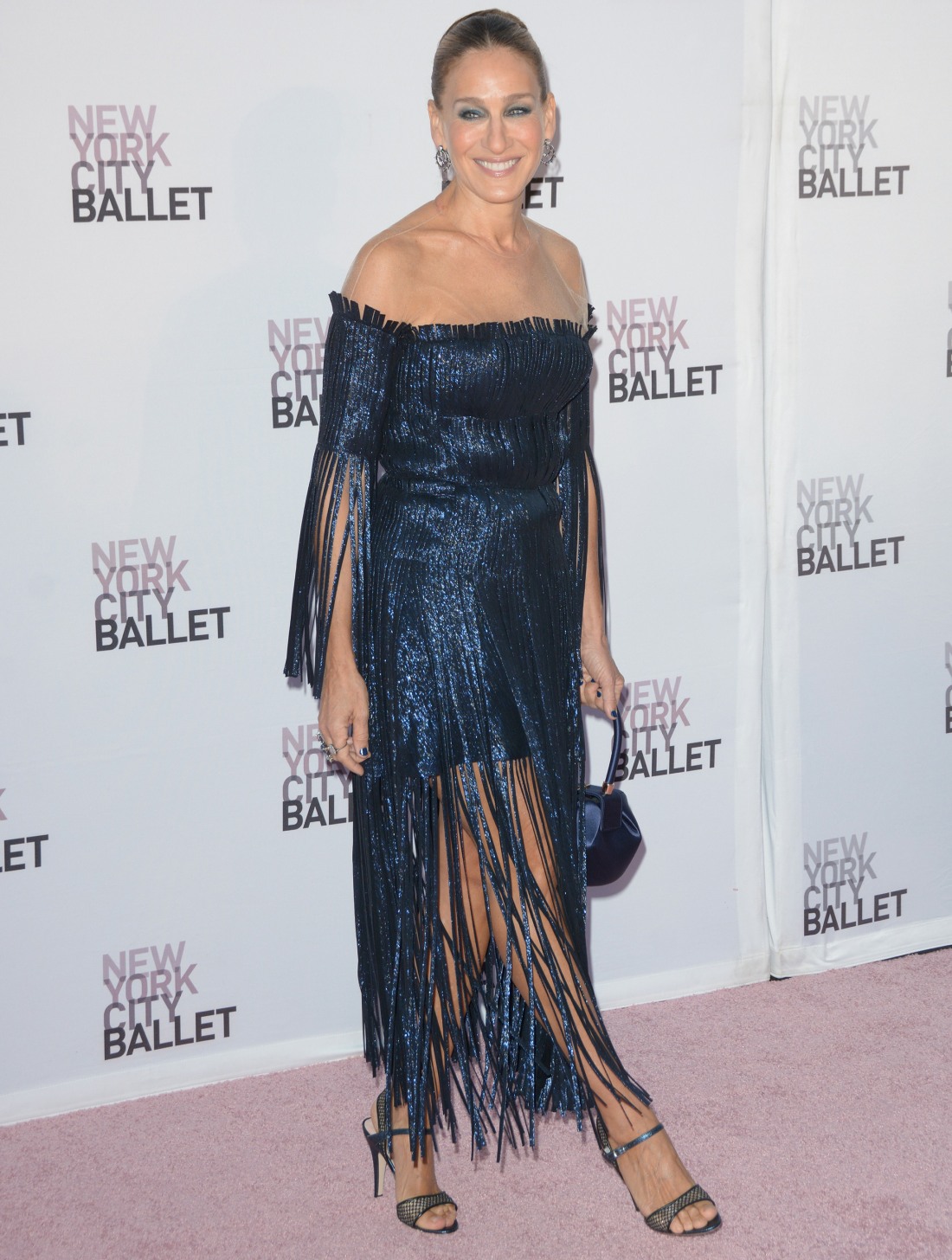 Photos courtesy of WENN.