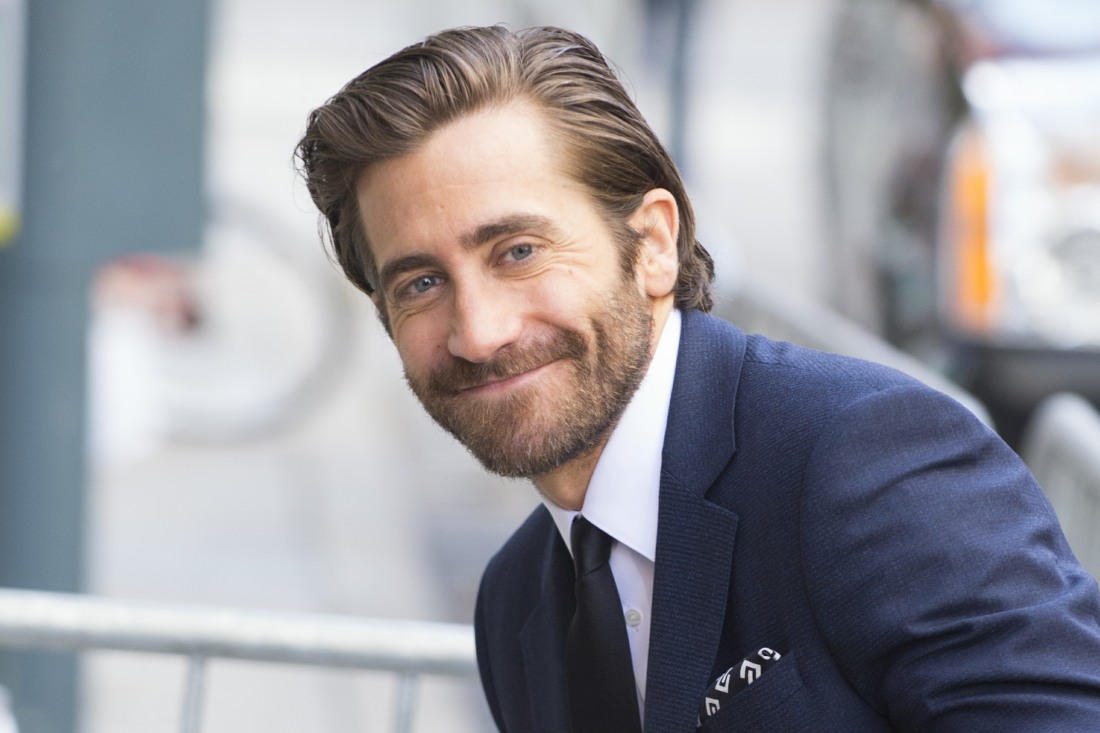 Jake Gyllenhaal is promoting Stronger, the Boston Bombing movie where he plays real-life bombing victim Jeff Bauman, who lost his legs on that dreadful day. I only recently sat down and watched the trailer for this film and I was surprised by how little of the story was actually about what happened on the day. That's a good thing – it's about one man's story, not the nitty-gritty of the terrorist attack. Anyway, for years now, Jake has often come across as an odd bird in interviews. It's not that he's "prickly" per se, but you can just tell… he absolutely loathes doing press, hates talking about himself and really doesn't want to answer any personal questions at all. He sat down with Elle Mag for an interview for Stronger. Some highlights:
What's on his mind these days: "I've been reading a lot about the American Revolution and recently binge-watched The Crown, so I'm really curious about the pros and cons of democracy versus a parliamentary system versus a monarchy. I'm a real joy to be around right now, as you can imagine.

On being set up on dates: "People should do it more often. I absolutely encourage it. There should be more of that in my life. When you said "Set you up," I thought you meant for a prank.

Defining masculinity: "Masculinity is, nowadays and generationally, confusing. What is honor, what is protection, what is being a man? It's evolving. But I believe having an open heart—and a strong mind to protect that—is the idea.

On learning from his mother: "Most of the things that I learn are from the women in my life. My mom would always say this thing about writing—and I've taken it into account in a lot of things in my life—which is just, "Make it shorter." Figure out what you are truly saying, whittle it down to the essence, then say that."

What he learned from participating in the Women's March: "That there should be another one. And it should be bigger. Soon.

On first meeting Jeff Bauman (The character he plays in new film Stronger): "I was nervous, it was initially awkward. I think there is, essentially, something fraudulent in what I do for a living. Ang Lee once said that as filmmakers, "we pretend to get closer to the truth." Inevitably, when you're dealing with a real-life story, there's the knowledge that nothing you can do will ever match what [Bauman] went through. Before I start anything, I question why I'm doing it. I think that's the conundrum of any artist, maybe.
I like where he's going on the "define masculinity" question: "Masculinity is, nowadays and generationally, confusing. What is honor, what is protection, what is being a man? It's evolving." Jake isn't generally one of those guys who behaves with toxic masculinity – he seems woke and feminist (or perhaps just an ally) and I can't even remember him doing anything personally or professionally which could be side-eyed. And yes, there should be another Women's March. I'm sure there will be, especially if and when Robert Mueller starts indicting people.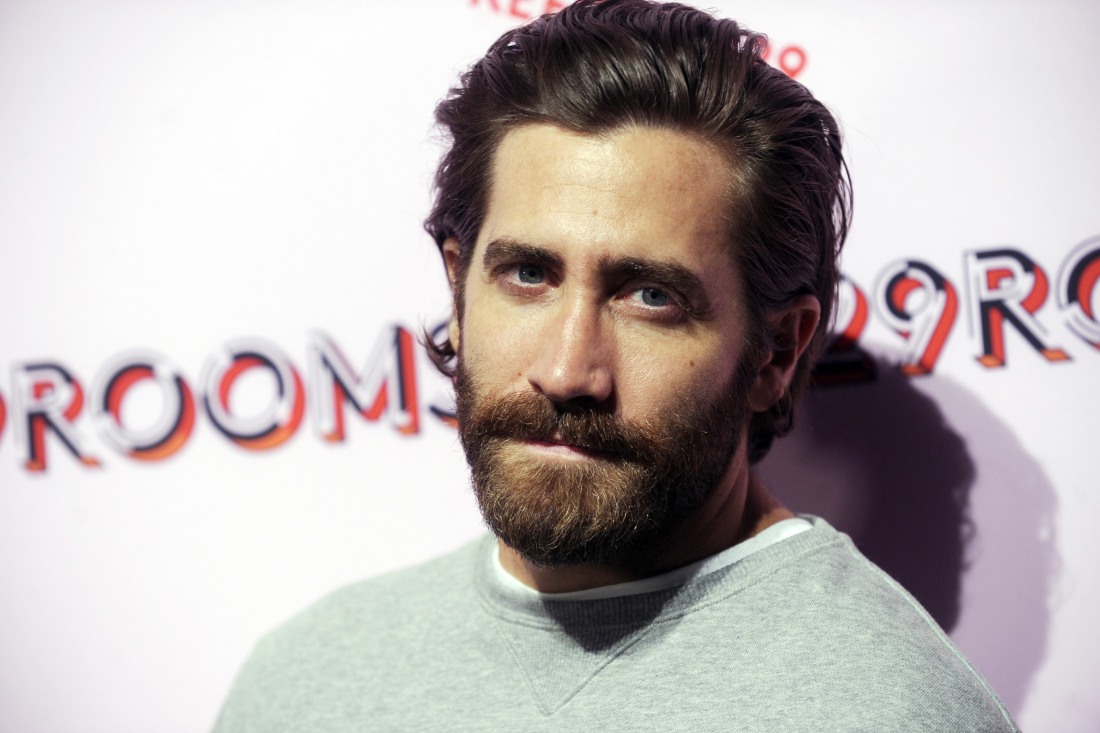 Photos courtesy of WENN.