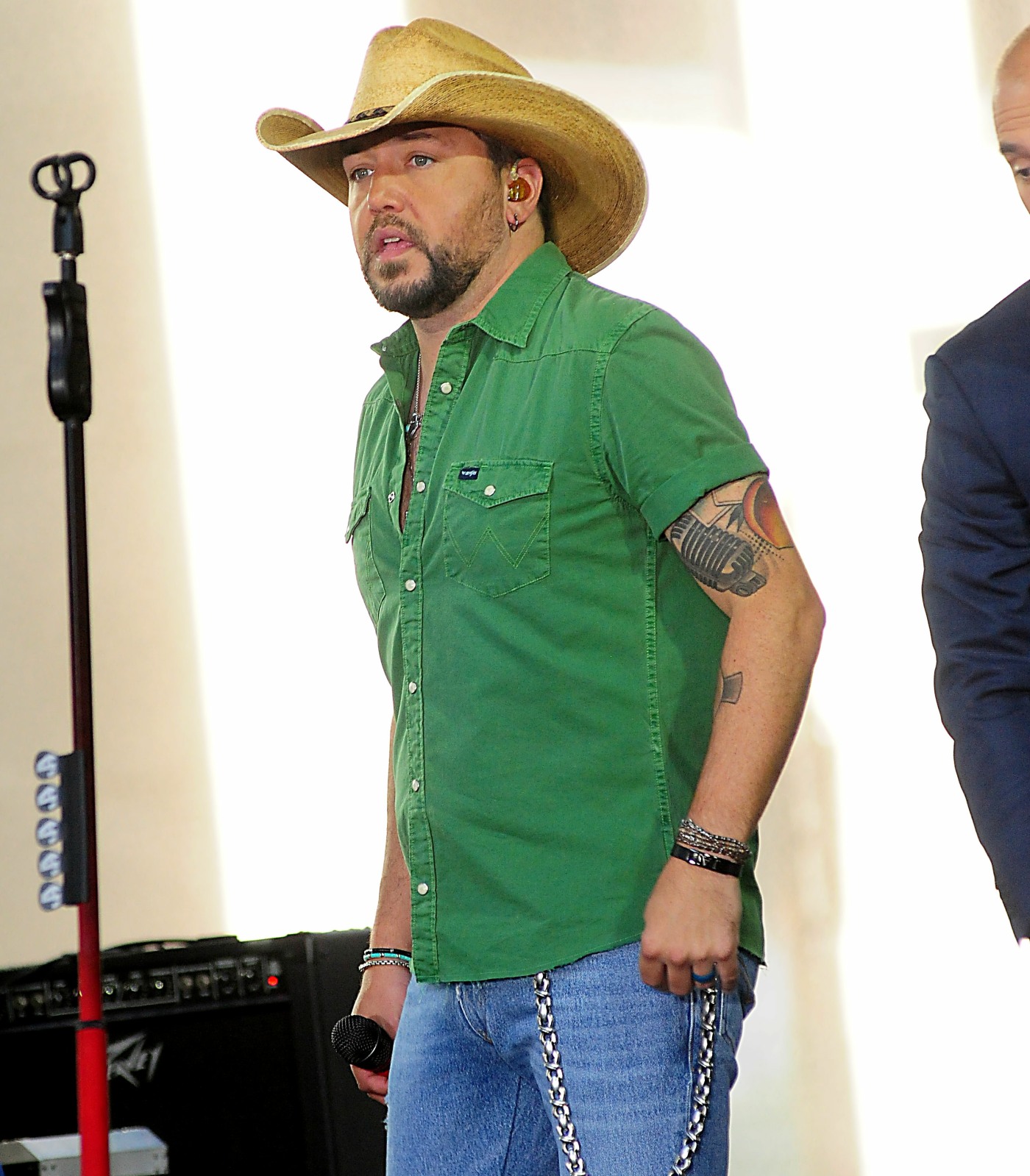 Late last night in Las Vegas, in the shadow of the Mandalay Bay hotel complex, country star Jason Aldean began performing at the Route 91 Harvest Festival, an annual outdoor event which brings thousands of country fans to Vegas annually. Just as Aldean's performance got underway, automatic gunfire shots rang out. A shooter/terrorist apparently staying in one of the hotels stood on a high perch and blanketed the concert-goers with deadly gunfire. More than twenty people are dead, although the death toll could rise in the coming hours. At least 100 people are wounded.
At least 20 people have been killed and 100 wounded after a gunman opened fire on a country music festival with a fully automatic weapon Sunday night. The shooting started just as Jason Aldean began his show at the Route 91 Harvest Festival, a three-day country music festival.

Videos posted on social media show Aldean singing as very rapid gunfire begins in the background. He can be seen running from stage as he, and the thousands in the crowd, realized what was happening.

Witnesses reported that a gunman continued to rain bullets on the terrified audience for up to two hours. The victims took the short pauses while the shooter reloaded to run to safety, according to NBC News. Many were trapped in the concert venue as police searched for the gunman.

Police SWAT officers killed the shooter after finding him on the 32nd floor of the Mandalay Bay Casino, Las Vegas Metropolitan Police Sheriff Joseph Lombardo said.

"Right now we believe it's a solo act, a lone wolf attacker," Lombardo told reporters early Monday. "We are pretty confident there is no longer a threat."
There's an update on the death toll: USA Today now says there are fifty people killed in this mass shooting. Authorities are now confirming that the shooter was 64-year-old Stephen Paddock, a Nevada resident. The terminology being used changed from "terrorist" to "shooter" pretty quickly after authorities learned that he was an older white guy. To be fair, it's still possible that Paddock had been radicalized by Islamic terrorists – we just don't know, and the after-action investigation is just beginning. To be fair, we should be fine with calling white guys "terrorists" too, regardless of whether or not they're affiliated with ISIS or whatever. When you spend two hours shooting up a concert and killing 20 people, you're a terrorist. That's terrorism. Police are also looking for Paddock's roommate, a 62-year-old woman named Marylou Danly.
As for Jason Aldean, here's the video of him singing through the first shots, not realizing what was happening. He gets out of there in a hurry. Our thoughts are with the victims and their families.
Insane…. this JUST happened. #PrayForVegas pic.twitter.com/RWgjFW7BHy

— Luke (@LukeBroadlick) October 2, 2017
Aldean posted this Instagram a few hours ago:
Photos courtesy of WENN, Getty.