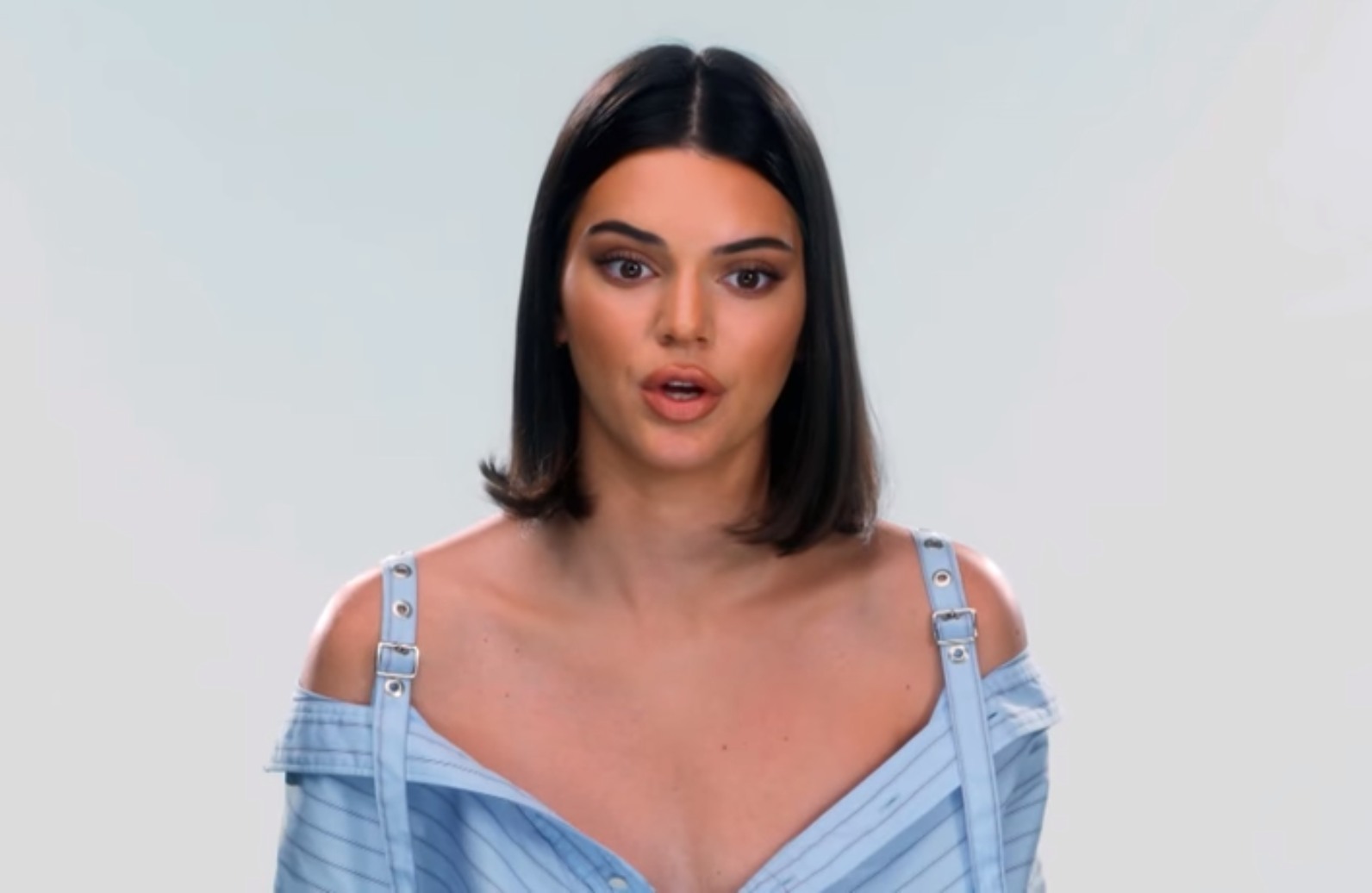 This might be my favorite screengrab of all time!! This is the face Kendall Jenner made when discussing her ridiculous Pepsi ad. Because of the lag time between Keeping Up with the Kardashian taping and airing, it's only just now that KUWTK is covering a controversy ("kontroversy") from April. It was the first week of April when Pepsi dropped their much-hyped Kendall Jenner commercial, wherein Kendall solves racism and police violence by handing a cop a Pepsi. Kendall was widely slammed for the ad, and so was Pepsi. The commercial came across as really tone-deaf, and a naked attempt to co-op genuine protest culture for commercial interests. It would be like Sprite having an ad where a bunch of white folks were suddenly taking a knee. Anyway, on Sunday night's episode of KUWTK, Kendall talked about how stupid she felt. Skim past the Khloe stuff at the beginning of this video and go to the 1:30-mark.
You know what offends me just as much as that stupid Pepsi ad? The fact that Kendall Jenner is morphing into that plastic, fake-lipped "Kardashian look." Are we not supposed to say anything about her lips, y'all??? Anyway, that's just the recap video. Here's what actually went down.
Kendall Jenner is coming clean about her first big controversy. On tonight's Keeping Up With the Kardashians, the 21-year-old upper model confided in sister Kim Kardashian after experiencing backlash over one of her work projects.

"I just feel really, really bad," Kendall tells Kim. "I feel really bad that anyone was ever offended. I feel really bad that this was taken such a wrong way and I genuinely feel like s–t. I have no idea how I'm gonna bounce back from it."

"This is the first time you've had a scandal," Kim tells Kendall. "This is your first real experience with something like this."

"Yeah, but it's a very bad one," Kendall mourns.

"This is just gonna be the biggest lesson learned for you," Kim consoles. "I know you're so sensitive and I know you're the last person to want to hurt someone or be insensitive…it should affect you in a way where you grow from it and you're like, 'Okay I'm a better person from it.' You know? But I just wish that you could see that there is light at the end of the tunnel and that it will be OK if you're just like honest."

In Kendall's confessional, she sobs while talking about the experience. "I would never purposely hurt someone ever," she says wiping away tears. "I would, obviously, if I knew this was gonna be the outcome I would have never done something like this. But you don't know when you're in the moment, and like, it was the most…like it was…like it was so…like I just felt so f–king stupid. The fact that I would offend other people or hurt other people was definitely not my intent and that's what got me the most, is that I would ever make anyone else upset."
I know a lot of people "blamed" Kendall almost entirely for what what down, but really: she is not a smart girl. Kylie and Kendall are not the brightest bulbs (they make Kim and Khloe look like brain surgeons). The concept of the Pepsi commercial was not thought up by Kendall. She was a model/personality for hire. Should she shoulder some of the blame? For sure. It's a lesson she needed to learn. But ultimately, it was Pepsi's fault.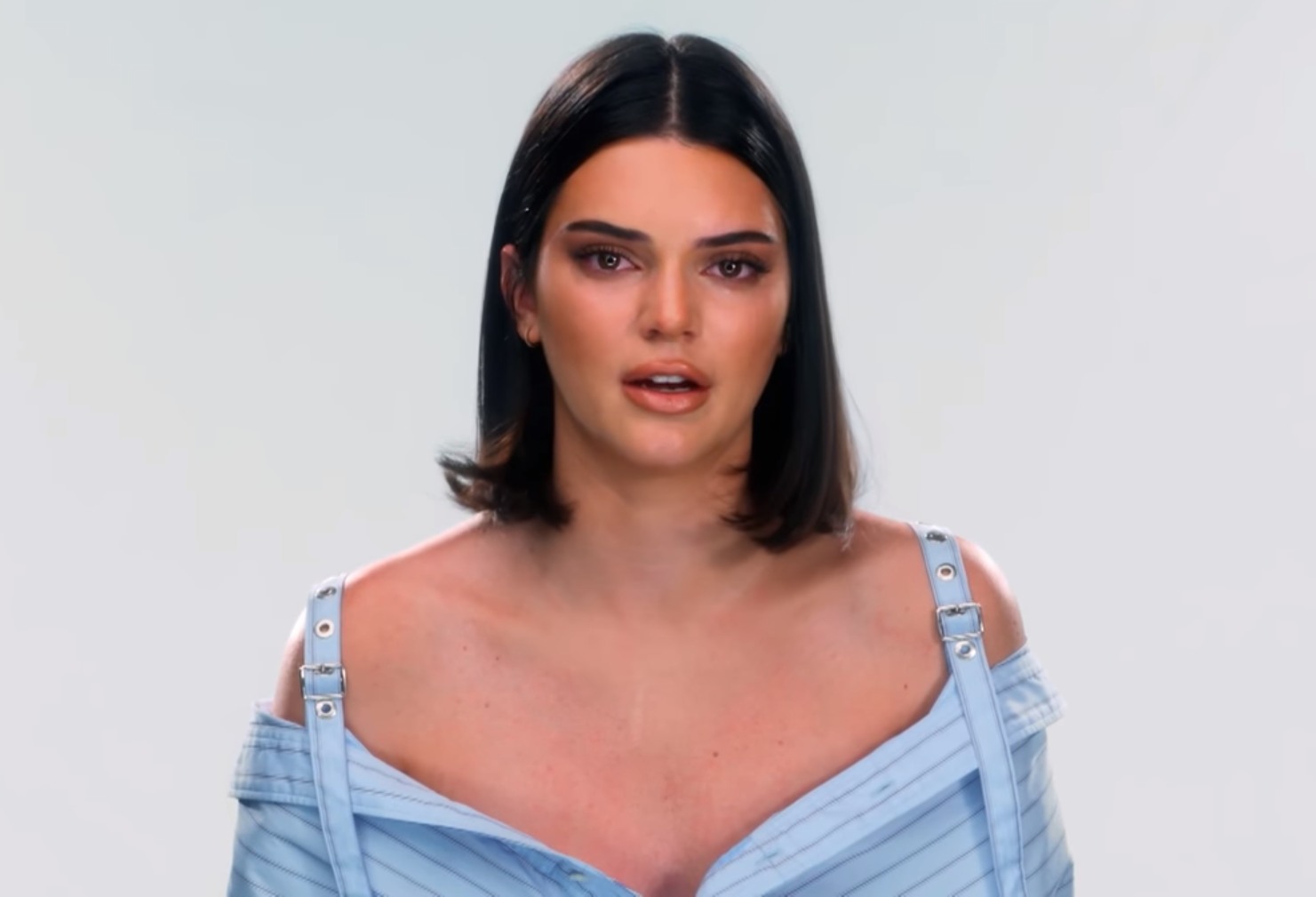 Photos courtesy of E!, WENN.