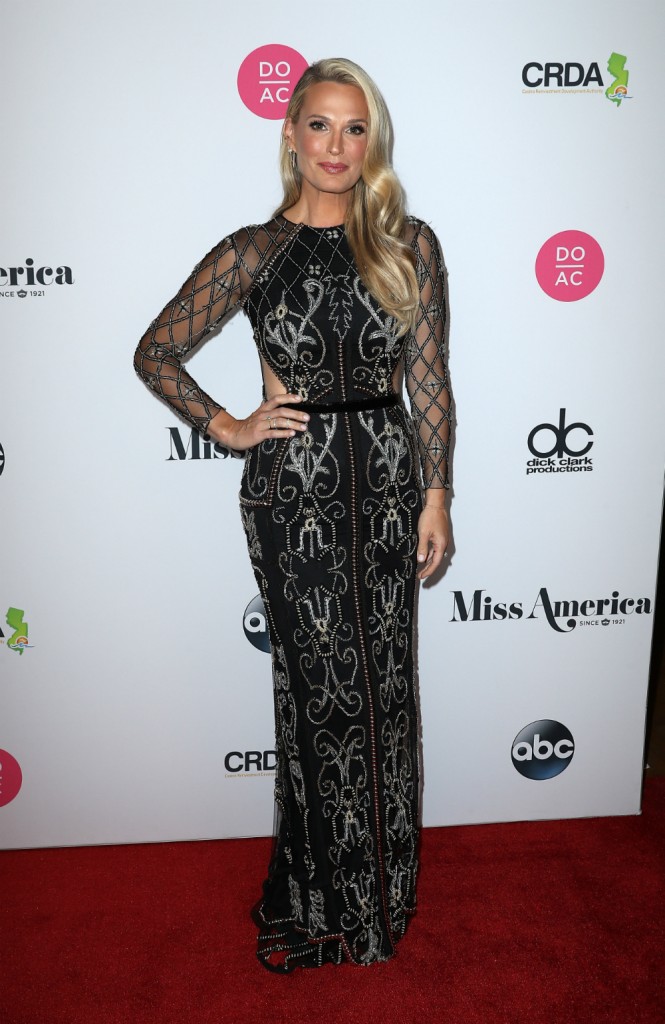 Molly Sims has really flourished in her transition to lifestyle guru. She's got a new series on her blog called Let's Talk About, which is a platform for people to ask her anything they want. She also has her new book, Everyday Chic, coming out next week, which I'm meh on. She always looks good but our styles are very different, not to mention the whole she's-a-former-supermodel-with-stylists and I'm, well, not. However, I'm curious to see how "everyday" the prices of her suggestions are.
Even though Molly was a model and actress, I think she's really carving her niche in the Mom Spot. To her credit, she's involved with organizations like Live Health Online, trying to bring awareness to issues like fertility and postpartum health. Recently Molly spoke to People about being a mom. She says her two-year-old daughter, Scarlett, is carrying on the family tradition of nudity.
The actress and model tells PEOPLE that she has "that's my kid" moments because her daughter Scarlett May can't seem to keep her clothes on  —  and when she was Scarlett's age, Sims couldn't either.

"It's so funny because my mom used to say this about me, that I could never keep my clothes on," Sims, 44, says in a Celeb Parents Get Real segment. "[Scarlett] is constantly naked."

"She answered the door … butt naked," she adds. "And I think it's payback."

The mother of three — Sims also has two sons: Brooks Alan, 5, and Grey Douglas, 8 months — goes on to say that "there were many times over many pregnancies that I almost lost it."
"I think this pregnancy with Grey was the hardest. I was so sick," Simms continues, describing a memorable trip into New York City on the Long Island Expressway. "I was like, 'You've got to pull over' and I was vomiting on the side of the road because I was so sick. I was so nauseous."

Asked whether there was one parenting moment she would redo, Sims answers she wouldn't have put so much pressure on her oldest son Brooks to be potty trained so early.

"I did jellybeans, I did sticker charts, I did toys — I can't believe I'm admitting this, but yes, I bribed," Sims says. "Someone said to me, 'When they're ready, they're ready.' The day he was ready, he didn't need a Batman toy."
That's too bad Grey's pregnancy was so rough because I know that one was a surprise. I do want to co-sign the toilet training thing but it won't do any good for those of you going through it. I was told the same thing as Molly, many times, and I didn't listen. I was so sick of dirty clothing and cleaning up that I was willing to do anything to get them on that darn toilet. Plus, I was convinced that mine would, in fact, be the one child in the world that went to college in diapers. (That is what everyone tells you as you sob in despair, "don't worry, your kid won't go to college in diapers.") So, I have no advice for the toilet training parents, but I'm happy to offer a shoulder to cry on because it sucks.
As far as Scarlett the nudist – you go, girl. Both mine were. They were spontaneous nudists too, their clothing kind of vanished as they wandered around the house. They never answered the door, though – clothed or otherwise. In the segment, Molly goes on to say that Scarlett was "spicy" and has "a scream… that can pretty much glass." This isn't the first time she's remarked on Scarlett's 'spiciness.' Obviously Scarlett keeps Molly on her toes. As far as I'm concerned, let them be nude. And maybe even spicy too. The world could use a few more spicy nudists running about. Let's start a club.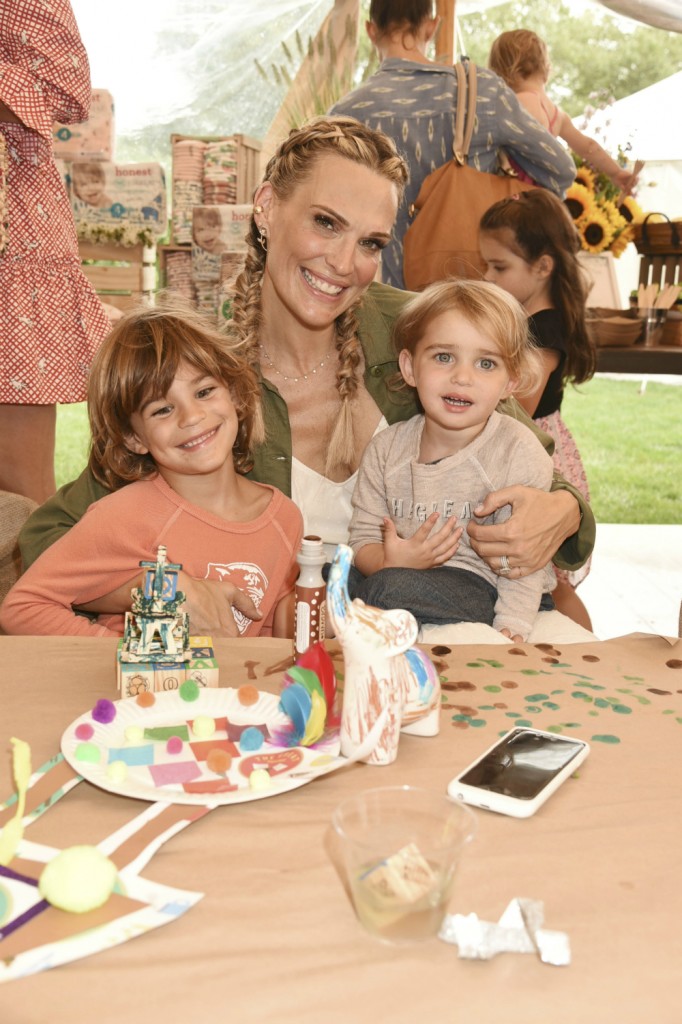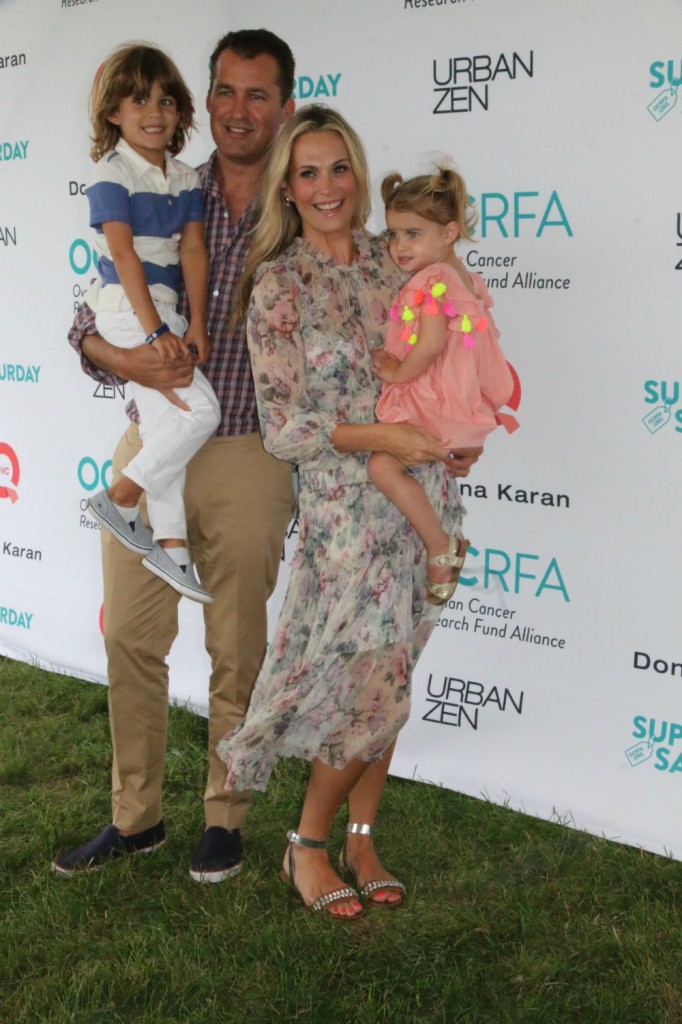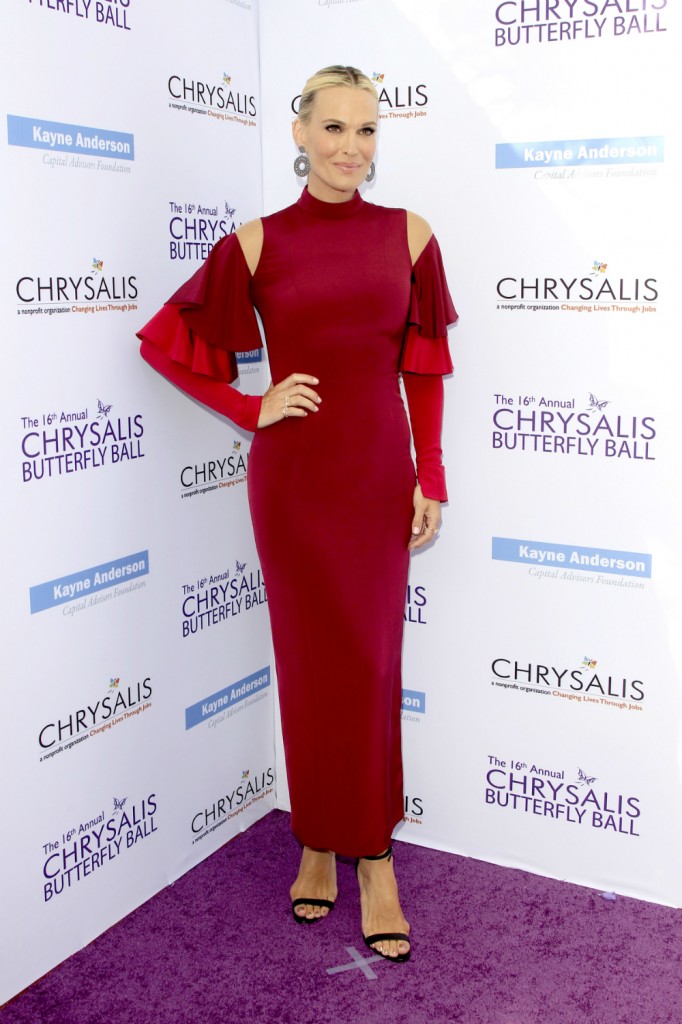 Photo credit: WENN Photos