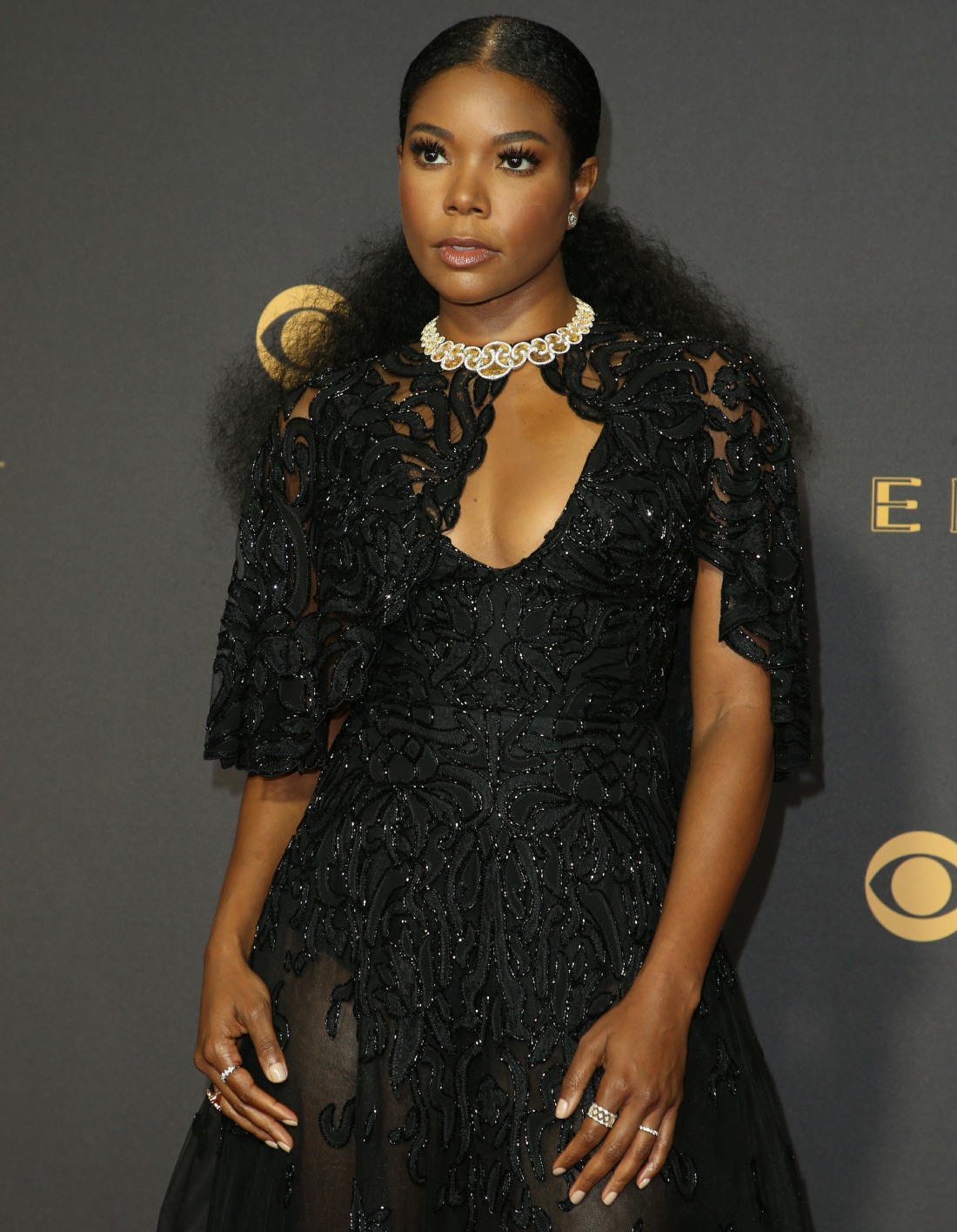 Gabrielle Union has been with Dwyane Wade for years now. Gabrielle was accused of being "the other woman" when Wade's first marriage to Siohvaughn Funches broke down, and when I say that, I mean that Siohvaughn openly accused Gabrielle of being a shady homewrecker. Wade and Funches had two sons together, Zaire and Zion, plus Wade is raising his nephew Dahveon. Plus, Wade got another woman pregnant when he was with Gabrielle, so there's another boy, Xavier, in the mix too. Basically, when Gabrielle married Wade in 2014, she became a stepmother to four growing boys (two of whom are teenagers now). I always wondered why Gabrielle and Dwyane didn't have a child together, but Gabrielle always talked about how she didn't really want kids of her own in interviews. Now, in her new book, Gabrielle reveals that she actually did want or does want kids, but she's had big problems carrying a pregnancy. Her book is called We're Going to Need More Wine. This is a sad story:
Gabrielle Union has revealed she has suffered multiple miscarriages in attempted to have a much-longed for baby with NBA star husband Dwyane Wade. In her new book We're Going to Need More Wine — excerpted exclusively in the new issue of PEOPLE — the star of BET's Being Mary Jane opens up about her struggles with infertility and failed IVF treatments.

"I have had eight or nine miscarriages," Union, 44, writes in the book. "For three years, my body has been a prisoner of trying to get pregnant — I've either been about to go into an IVF cycle, in the middle of an IVF cycle, or coming out of an IVF cycle."

While Union has spoken about IVF previously, she did not reveal the heartbreaking struggle she has faced. But even after enduring three years of failed IVF cycles and being constantly bloated from the hormones, Union writes that she and Wade "remain bursting with love and ready to do anything to meet the child we've both dreamed of."

The pair tied the knot in August 2014 and at first, the star didn't see children as part of her future. But, after realizing how much joy she felt raising three boys with Wade, 35 — his nephew Dahveon Morris, 16, and sons from a previous marriage Zaire, 15, and Zion, 10 (Wade's third son Xavier, 3, conceived with another woman while Wade and Union were broken up, lives with his mother) — Union first discovered that having a baby was something she wanted.

"I never wanted kids," she tells PEOPLE. "Then I became a stepmom, and there was no place I'd rather be than with them."

Dealing with infertility while being in the public eye hasn't been easy for Union, who constantly is reminded of her struggle each time she's asked by both family and strangers alike when she's having kids.

"For so many women, and not just women in the spotlight, people feel very entitled to know, 'Do you want kids?'" she says. "A lot of people, especially people that have fertility issues, just say 'no' because that's a lot easier than being honest about whatever is actually going on. People mean so well, but they have no idea the harm or frustration it can cause."

"Once a month I look like I'm in my second trimester because I'm bloated," she says. "It leads to the questions and it leads to the rumors and anytime I go into a doctor's office I feel like I'm a member of SEAL Team Six undercover because I don't want people to speculate."
As I said, I've always idly wondered why Gabrielle and Dwyane didn't try to have a child together. But she's absolutely right – those kinds of questions and speculations are frustrating to women who are going through fertility issues. Not to mention, those conversations are none of my business. Still, people are going to gossip. Everyone gossips, and it's not always done with an evil or shady motivation. Sometimes, people are just curious and mean no harm. And now they'll know – Gabrielle's fighting a war with her own body. Nine miscarriages… my God. Poor Gabrielle.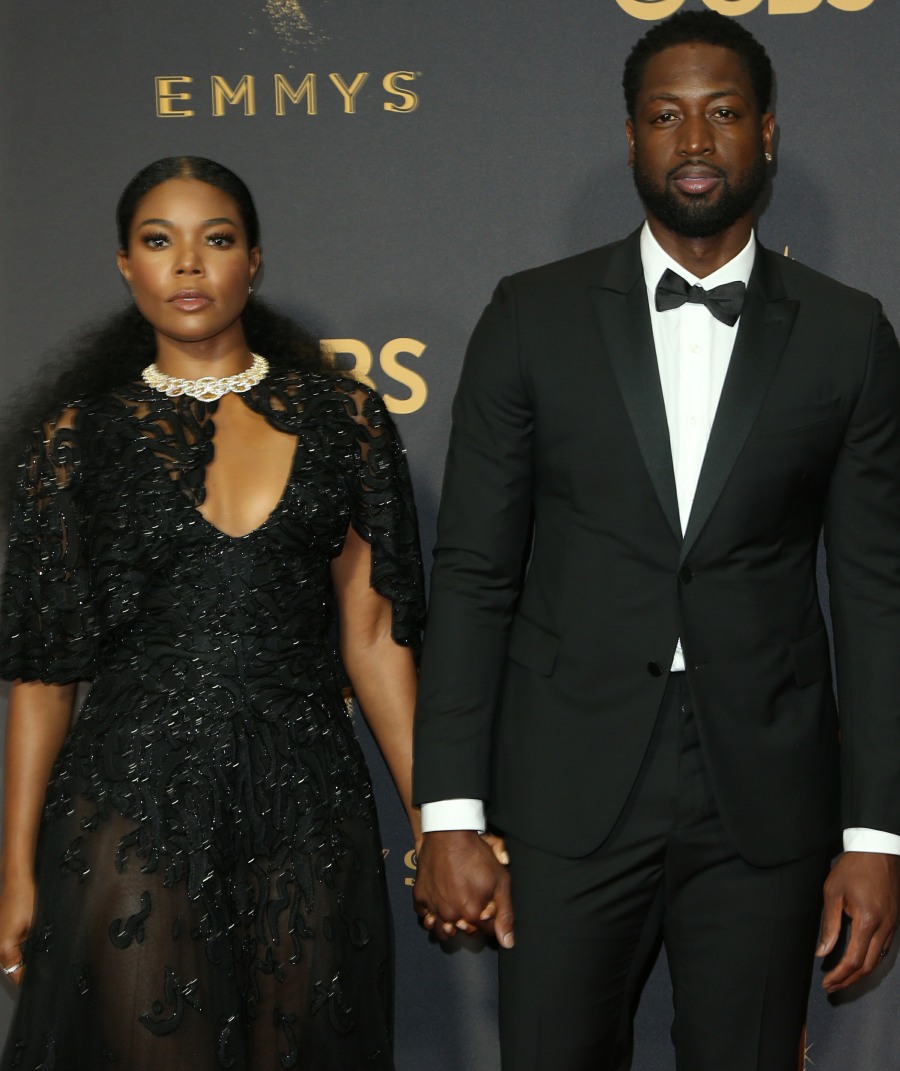 Photos courtesy of WENN.