Embed from Getty Images
I try to pay attention and sort-of follow trends in fashion and makeup as I don't mind switching up my look depending on what's popular. (Plus it's fun to make changes as long as they're temporary.) One thing you can't get me to do though is cut my hair dramatically. I'm pretty steadfast in my hair look and am scared of either damaging it or worse, like having to spend weeks to months growing out a too-short haircut. In terms of a hair change that's semi-permanent, dyeing isn't that traumatizing. You can always get it fixed at some point if turns out badly or if you change your mind. (I went red earlier this year, which isn't a big deal, but it was to me, and I couldn't get used to it so I went back to blonde.)
That's all preface to this superficial story I want to cover instead of considering the existential crisis I'm having as an American who isn't a racist POS only out for myself and people exactly like me. Ariana Grande dyed her hair grey (she didn't call it silver) and posted this pic to Instagram. You can see she still has that crazy long straight hair with tons of extensions in it and that she looks bizarrely orange. I'm hoping the orange tone is just an effect of the filter she's using for this photo because she normally doesn't look like that.
It also looks like her hair has a light lavender tinge to it, but it's not the lavender color that was trendy last year. Apparently grey hair, particularly grey ombre hair, is really big this season and after Ariana premiered hers you can bet it will catch on more. Speaking of that, pink-tinged hair is in now too and has been for a while. Busy Phillips and her BFF Michelle Williams dyed their hair pink at home and documented the process on Snapchat. I saw that on Elle's site, and they have a video on that story of an Elle staffer (I'm assuming she is) going from blonde shoulder length hair to a silver (their color descriptor) blunt cut. It's a stylish cut and apparently color but it ages the woman quite a bit. I had a hard time getting before and after pics from that fast video, but here are a couple.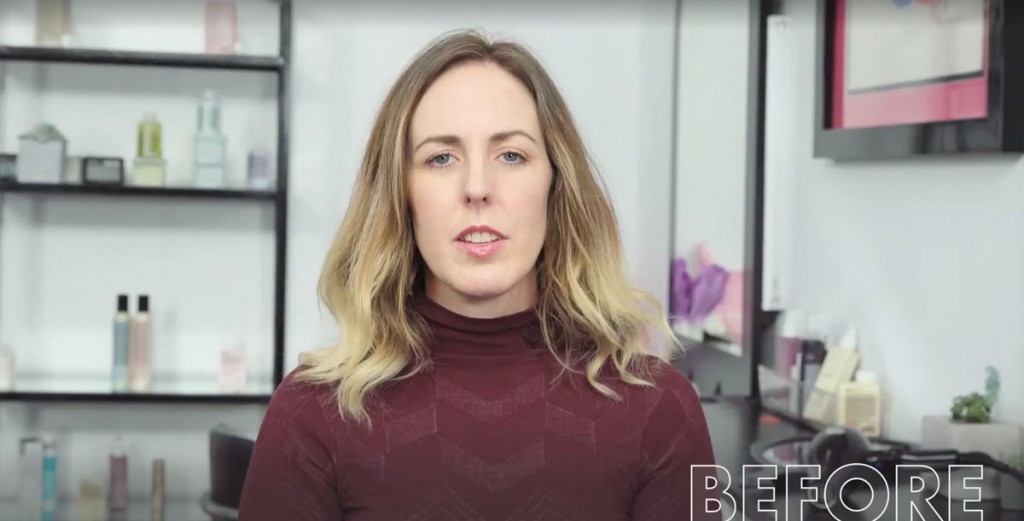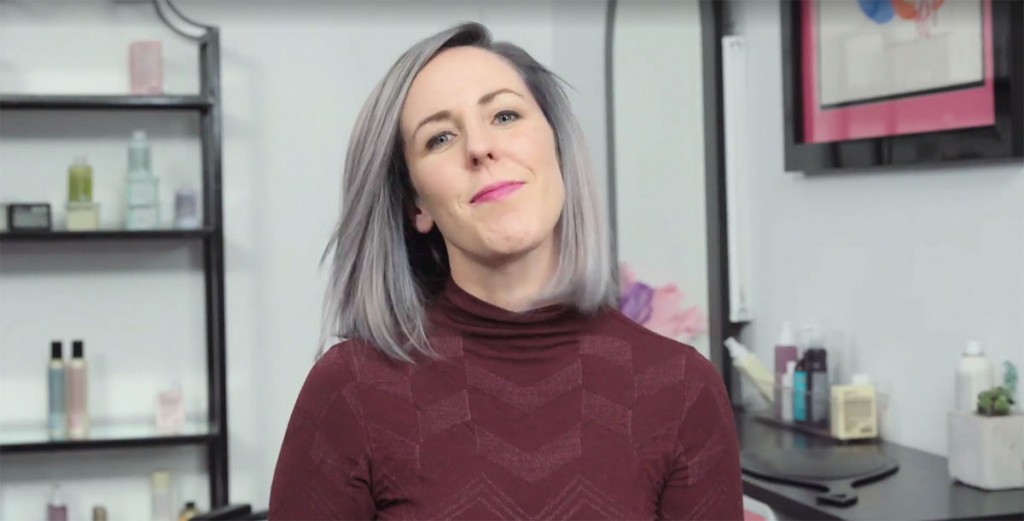 It could be the makeup and cut too, but I prefer the before picture as the model looks much younger. Add some makeup and a blowout to her before look and she's good to go. In contrast the pink hair on Busy looks kind of cute (that pic is below) but she didn't change her haircut and neither did Ariana. I think this is striking on Ariana in that she has that very young look and can get experimental with it. If she doesn't like this color she can always dye it brown again, that's her trademark color.
People reminds us that Ariana had ombre hair last year and that she had red hair for her role on Sam & Cat from 2013-2014.
Check out this pic of Ariana with her boyfriend, Mac Miller, and friends. This could have been taken in the 90s!
Self-belief & self-expression. Proud to partner with @Reebok who shares the same beliefs that I hope to instill in my babes 🌩 #ArianaxReebok pic.twitter.com/ll7fm49hN3

— Ariana Grande (@ArianaGrande) September 13, 2017
Here's Busy's pink hair.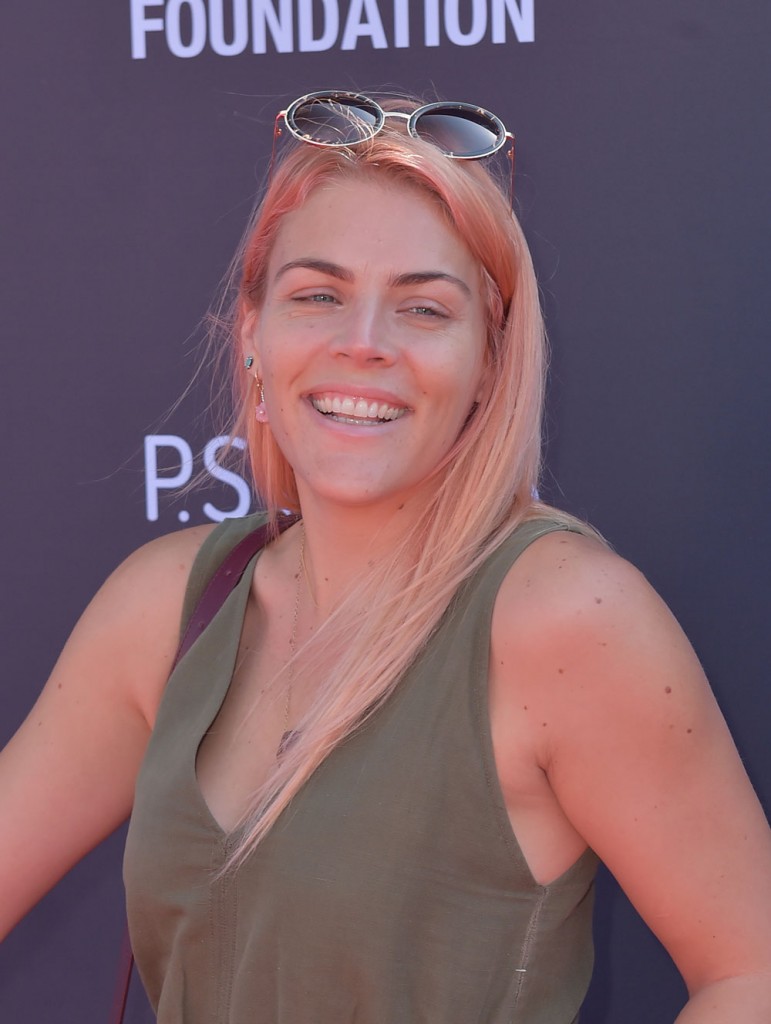 photos credit: WENN and Getty