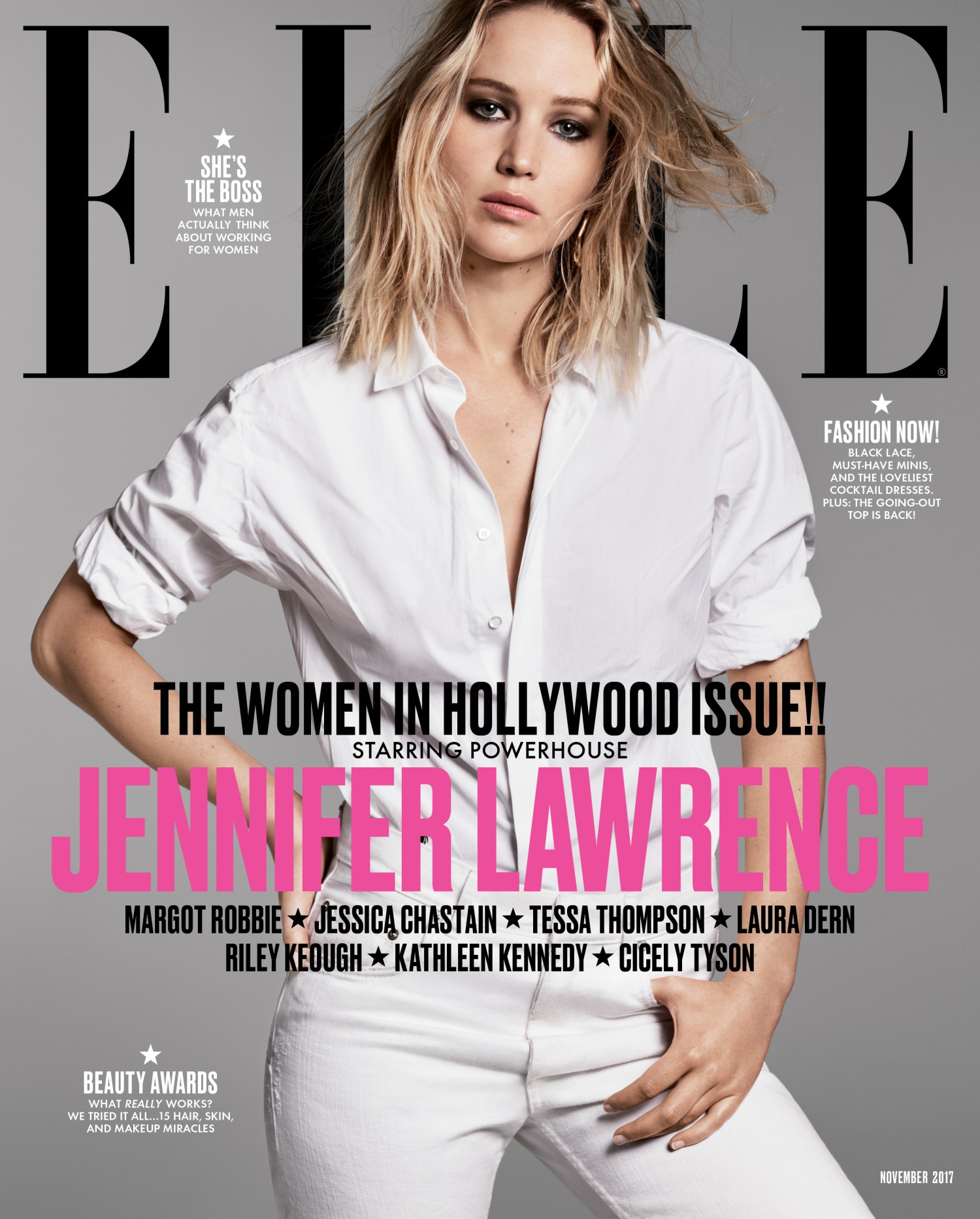 Elle Magazine's November issue is always devoted to Women In Hollywood. Elle did a big event in LA and they gave out Elle WIH awards to their various cover subjects. Some years are better than others, and some cover subjects are more worthy than overs. Personally, I've always wondered why Elle doesn't use the WIH multiple-cover concept to really shake it up and put some other kinds of interesting women in Hollywood their own covers. I mean, Elle does this a bit – Kathleen Kennedy (super-producer extraordinaire) and Cecily Tyson got separate covers. But the rest of the women appear on magazines all the time – Jessica Chastain, Jennifer Lawrence, Margot Robbie, Riley Keough, Tessa Thompson (okay, Tessa isn't getting a million covers, but she should!). My point is that Elle's WIH still veers way too heavily into "young beautiful white women." Anyway, you can see Elle's cover package here. Here are some of the most interesting quotes from the covers:
Margot Robbie on wanting to work behind-the-scenes:
"I never thought I'd want to be a producer. I'd always wanted to direct and write, but I got to a point as an actress where I felt like I was everyone's puppet. I thought, Why don't I get a say in the art I'm making?"

Tessa Thompson on how traditional roles never worked for her:
"I think our ideas about what a young black person or a young Mexican person or a young white person should be like weren't as expansive then as they are now. It made me think I had to fit into a box. The one-dimensional girlfriend or the sassy black friend—those weren't going to work for me."

Jennifer Lawrence on the internal pressure of making movies:
"The only time I find myself worrying about the result is when I'm filming, because I'm working all day, and then I come home and my brain's just like, What should we panic about? After I've finished the process, though, it's done for me. I've done my work, and I've gotten what I need to get out of it—I've fulfilled myself. What happens next doesn't really matter."

Riley Keough on the sex scenes in The Girlfriend Experience:
"I'd like to make the story more interesting and say it was a really difficult thing for me to do…but I don't find nudity difficult. America feels very…Oh my God, boobs! But I wasn't squeamish."
I like what Tessa Thompson says, and she's right – the idea of a "traditional role" for an actress who looks like her has changed dramatically just in the past five years or so. It's still not great, though, and let's be real: writers and producers are still casting for "sassy black friend" and "Hispanic maid" stereotype/parts. But at least now actors feel free to talk about that kind of typecasting and racism. As for what J-Law says about not knowing how to turn her brain off after work… God help me, I relate to that. And even if I'm not permanently set to panic-mode even after my work day is finished, I end up panicking about the news.
Tessa's outfit is the worst but her cover is the best. SHE IS SO PRETTY.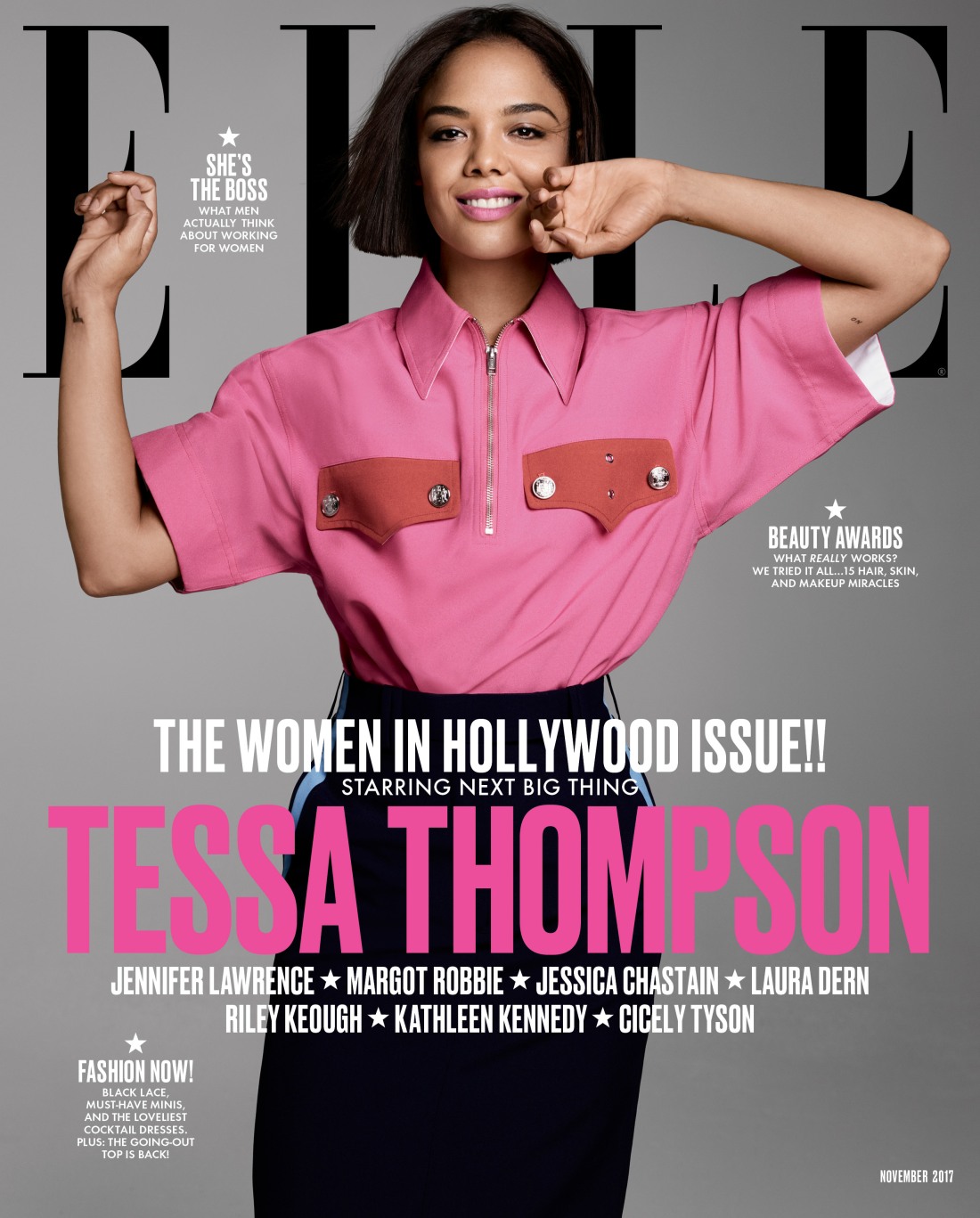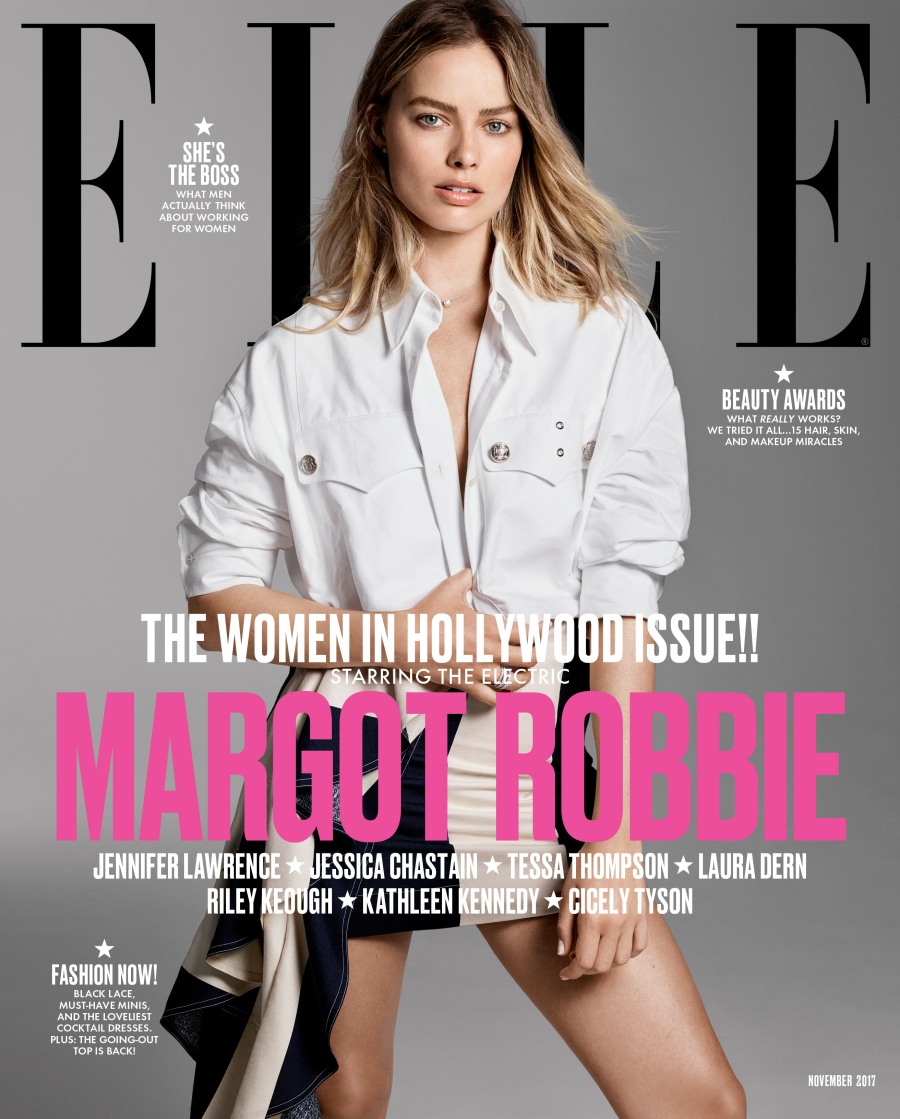 Covers courtesy of Terry Tsiolis for Elle Magazine.